SquareYards RERA Reg.
Project RERA Reg.

Not Available
DAMAC Marina Bay Overview
DAMAC Marina Bay is located in Al Reem Island, Central Capital District in Abu Dhabi. DAMAC Marina Bay is currently a Ready to Move project . DAMAC Marina Bay is offering 0, 1, 2, 3 BHK Apartment, Studio in size ranging from 470 Sq. Ft. to 1750 Sq. Ft.(Saleable) Project has a connectivity rating of 6.7, livability rating of 5.5, lifestyle rating of 6.1 and value for money rating of 6.3 out of 10. Project has A mixed-use waterfront tower offering superb canal views, Close to Hazza Bin Zayed Street, Easy connectivity to Sorbonne University, Well connected to Abu Dhabi International Airport.
DAMAC Marina Bay Floor Plans
1 Bed
2 Beds
3 Beds
Studio
DAMAC Marina Bay Key Amenities
Sports
Gymnasium

Swimming Pool

Kids' Play Areas / Sand Pits
Convenience
Power Backup

24*7 Water Supply

Lift
Safety
24 x 7 Security

CCTV / Video Surveillance
Environment
Normal Park / Central Green
DAMAC Marina Bay Specifications
Transport Accessibility and Commute Time from DAMAC Marina Bay
DAMAC Marina Bay Abu Dhabi
DAMAC Marina Bay Connecting Roads
Since its inception in the year, 2002 DAMAC Properties has stayed at the forefront of the Middle East opulent real estate market and has been delivering luxury residential, commercial as well as lavish properties around the region, which also includes the UAE, Saudi Arabia, Qatar, Jordan, Lebanon, and the UKIt has made a mark at the uppermost end of an elegant way of living, DAMAC Developers has paved its pathway as the foremost luxury developer in the region.It has delivered over 21,700 homes, with an extensive development portfolio of more than whooping 40,000 units at various stages of its progress. Why DAMAC Realty?DAMAC Properties takes immense pridein itsadamant commitment to service excellence, whether they are serving young couples to choose the ideal family home or advising investors on properties that offer the best investment returns. This is why DAMAC Builders is known as one of the prominent luxury developers in the whole of Middle East.Since 2002, they have delivered over 21,700 homes to its customers, and that number is growing daily. Their success rises from the laborious effort of choosing and retaining talented workforce to making deals with the right development partners that include successfuldesigners, architect,as well as contractors, to identifysignificant development locations and select the primitive building materials that will conveytop-notch quality standards.By taking what they have learned from their customers over the past 15 years, they have become the regions leading developer of custom-built homes and lavish destinations.Major DAMAC Residential Projects:Townhouses on The Golf and The ParkExperience the simplicity of living in an apartment while enjoying the freedom offered by a villa. Open doors to the overwhelming scenery in ready to move-in townhouses.Set in the prominent DAMAC Hills community, each townhouse overlooks the verdant fairways of the Trump International Golf Club Dubai or the beautiful landscapes of The Park. One can enjoy never-ending views from every window in attractively designed spaces all throughoutthe day and realize a host of incrediblefacilities just around the corner.Fiora at Golf VerdeFeel at home to a scenic community with fantastic apartments which overlook striking landscapes and every desire just moments away. Introducing Fiora, residential towers located in Golf Verde, a charming neighborhood in the land of Dubai. Relax in a picturesque setting surrounded by beautiful parklands and a host of dining, retail and entertainment outlets in proximity.Radisson Dubai DAMAC HillsIntroducing Radisson Dubai DAMAC Hills, which is aposh hotel where exceptional care is given to each detail in chic suites just right for both guests as well as the investors. The guests here benefit from the uppermost standards of service and investors take pleasure in anincredible opportunity to be a part of Dubais hospitality market while earning guaranteed returns for threeentire years. Enhancing its renowned reputation by bringing custom-built experiences to the region, DAMAC Properties in a significant partnership with Radisson Hotel Group brings to one of the worlds premier full-service hotel brands at the esteemed DAMAC Hills.
Contact our Real Estate Experts
DAMAC Marina Bay Quick Links
Similar Properties in Al Reem Island
People Who Viewed This Project Also Viewed
Most Viewed Properties In Al Reem Island
Comparative Market Analysis
Location
Micro-market
Unit Configs
Unit Size
Status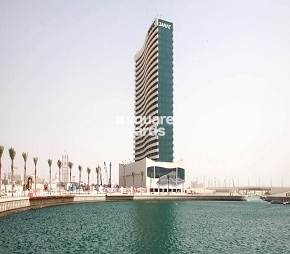 Al Reem Island, Abu Dhabi
Price On Request
Al Reem Island, Abu Dhabi
Central Capital District
Studio, 1 Bed, 2 Beds, 3 Beds
470 sq.ft - 1750 sq.ft (Saleable)
Ready to Move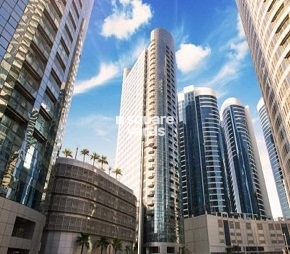 Al Reem Island, Abu Dhabi
Starting from 650,000 AED
Al Reem Island, Abu Dhabi
Central Capital District
1 Bed, 2 Beds, 3 Beds
820 sq.ft - 1750 sq.ft (Saleable)
Ready to Move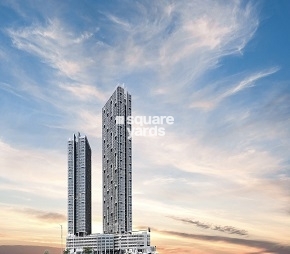 Al Reem Island, Abu Dhabi
Starting from 775,000 AED
Al Reem Island, Abu Dhabi
Central Capital District
1 Bed, 2 Beds, 3 Beds
744 sq.ft - 1606 sq.ft (Saleable)
Ready to Move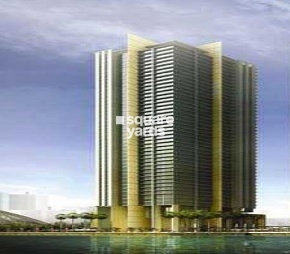 Al Reem Island, Abu Dhabi
Starting from 750,000 AED
Al Reem Island, Abu Dhabi
Central Capital District
1 Bed, 2 Beds
839 sq.ft - 1507 sq.ft (Saleable)
Ready to Move
DAMAC Marina Bay Review & Ratings
This website is only for the purpose of providing information regarding real estate projects in different geographies. Any information which is being provided on this website is not an advertisement or a solicitation. The company has not verified the information and the compliances of the projects. Further, the company has not checked the RERA* registration status of the real estate projects listed herein. The company does not make any representation in regards to the compliances done against these projects. Please note that you should make yourself aware about the RERA* registration status of the listed real estate projects.
*Real Estate (regulation & development) act 2016.