After presenting the new 10-year UAE visas and changes in commercial companies regulations, many entrepreneurs are setting up their businesses in the UAE, especially in the tourism hub of Dubai. This is because the Dubai commercial property market also houses multiple localities that are best for businesses.
So, if you are planning to set up your office or shop in Dubai, check out the best localities to do so, along with the property prices in this blog.   
3 Major Factors Affecting Commercial Property Prices in Dubai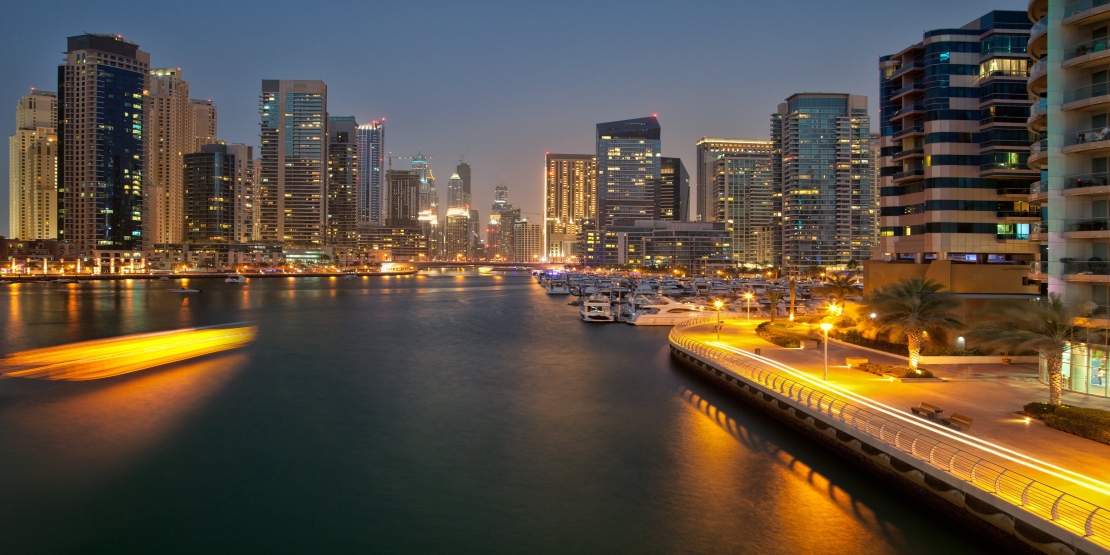 If you wish to invest in Dubai commercial property, you need to understand the major factors that affect its value. Be it a retail shop, warehouse, labour camp, or an independent office floor, all investors are curious to know how they can get better returns from their investment.
Take a look at the below-listed factors to better comprehend which commercial area will be best for your business in Dubai.
Location
The more developed the commercial property's location is, the more will be its valuation. The infrastructure, road connectivity, availability of amenities and transportation play crucial roles in determining a Dubai commercial property's value. 
If you seek an office with reasonable prices, locations like International City will be best for you. On the other hand, if you want your office to be in a bustling and well-connected location, then Business Bay, Jumeirah Lake Towers, etc., will suit you best. 
Property Condition
When searching for the best Dubai commercial property, observe its condition carefully. New properties with modern upgrades will, of course, be priced more than older ones with minimal upkeep. So, when going through commercial property lists in Dubai, ensure to visit each of them to scrutinise their physical condition.  
Property Characteristics
Commercial properties with large spaces usually have high prices. But when you are seeking office space, a warehouse or a shop, observe how effectively the space has been utilised and what structural facilities it provides. Check the area of the meeting rooms, workspaces, warehouse storage units and how they have been segregated to determine the functionality of their interiors. 
5 Best Areas to Purchase Commercial Properties in Dubai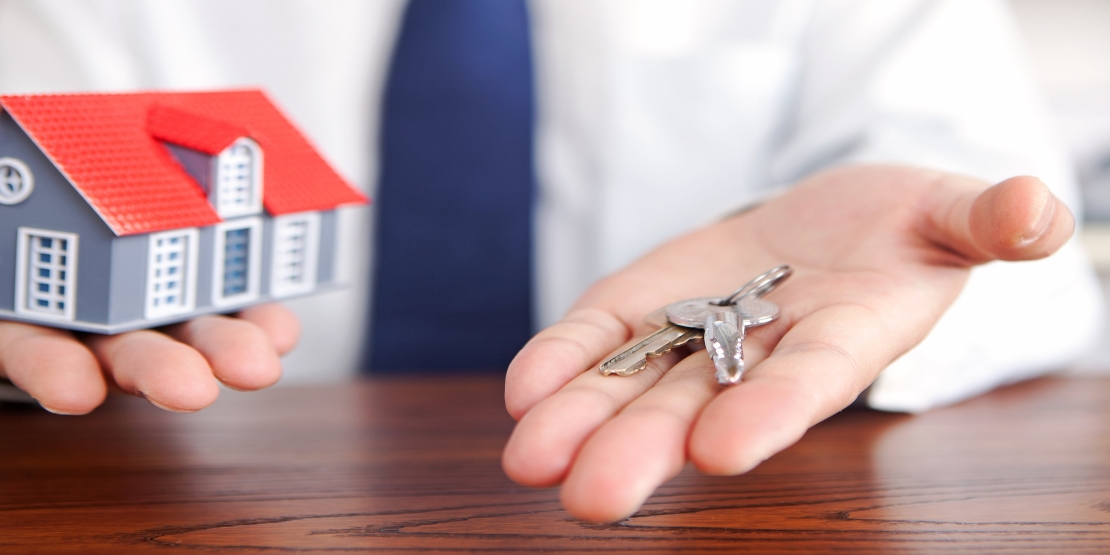 As per the searches of the users, Business Bay is amongst the most popular commercial properties in Dubai. But it's not the one that keeps the pride of the city, there are many on the list, such as JLT (Jumeirah Lake Towers) followed by AL Quoz, Jebel Ali, and International City.
Business Bay
Business Bay is one of the most popular commercial places in Dubai. The region incorporates an international and dynamic vibe offering some of the best commercial places for purchase, including commercial floors and offices, bulk units and shops for sale.
Offering smooth connectivity with popular routes like Jumeirah, Al Safa, DIFC, and Sheikh Zayed Road, the area attracts multiple business owners and is just 15 minutes away from the Dubai International Airport. 
The average commercial property price per square foot in the Business Bay of Dubai is around AED 908, while shops for sale in the area are around AED 1.6K per square foot. 
Jumeirah Lake Towers
JLT (Jumeirah Lake Towers) is the biggest contributor to commercial spaces in Dubai and is quite popular in the UAE commercial market. As the area comes under a free zone, it attracts multiple local business owners and entrepreneurs from around the world. 
Located in a well-known metropolitan area, Jumeirah Lake Towers offers robust connectivity and amenities like metro stations, banks, ATMs, and supermarkets. Apart from housing multiple commercial floors, offices, shops, etc., for sale, the unique feature that attracts more businesses is the presence of residential properties.
Easing commute, stay and work, it is one of the most popularly desired locales for any business. Currently, the price of offices for sale in JLT is AED 738 per square foot. You can also get shops for sale in JLT, with the average price range around AED 1.3K per square foot. 
JLT benefits many business owners to work with ease despite being in the well-known metropolitan region of the city.
Jebel Ali
If you are planning to run your active business in trade or manufacturing in Dubai, investment in commercial real estate at Jebel Ali will be your best bet.
Jebel Ali is amongst the biggest business hubs and largest commercial ports in Dubai. Being located in the free zone of the southern outskirts of Dubai, it allows both local and international business owners to buy commercial properties with ease.
The commercial property types available in this location range from bulk units to extensively equipped warehouses and well-facilitated labour camps. At present, the price of the warehouses for sale in Jebel Ali is around AED 168 per square foot.
Currently, the location has over 7000 active companies, ranging from service sectors to industrialists. One of the prime reasons Jebel Ali is the favourite of business owners is its accessibility to the Jebel Ali Port (the busiest port in the Middle East). 
Al Quoz
The next very popular commercial space in Dubai is Al Quoz, which provides workspaces for sale to business owners. The commercial district of AL Quoz mainly facilitates warehouses and factories, but it also offers different types of shops, office spaces and commercial rental plots to buyers.
Al Quoz is amongst the biggest commercial districts located in the south community of Dubai. Like Jumeirah Lake Towers, it also provides residential units for the convenience of business owners. For this reason, AL Quoz is the house for both expats and emirates.
At present, the price of a warehouse for sale in Al Quoz is around AED 231 per square foot.
International City
A popular choice for business owners, the area of International City, is not just well-structured but well-segregated into ten clusters bearing different country names.
Offering affordable prices to live and set up shops in, it is an ideal location in Dubai for commercial property investment. Additionally, it also caters to business growth by providing quick access to the Ras Al Khor Industrial Area. 
Potential business owners can expect an average price of about AED 596 per square foot to buy a shop at International City.
Final Thoughts
Apart from being a top-notch tourist destination, Dubai's reputation as a commercial hub extends itself with the presence of robust commercial areas in the city. Suited for entrepreneurs across diverse sectors and industries, it offers varied commercial spaces at the most affordable prices. So, if you are planning to set up your company office in Dubai, just keep the things we have listed in this article when purchasing a commercial property in the city.  
FAQs
Can expats purchase commercial real estate in Dubai?
Ownership of commercial real estate in Dubai by expats is allowed in specific regions, also usually known as freehold regions in Dubai. Apart from this, the expat investors can also purchase commercial property in Dubai, including offices, shops and showrooms in designated freehold regions for sale.
Do property prices fall in Dubai?
According to experts, the UAE property prices experienced continuous growth in the current few years. And price growth of the Dubai commercial property is driven by favourable economic reforms and the rapid vaccination curriculum that has fastened a rebound of the pandemic-induced slowdown.
Can I get residency if I buy a property in Dubai?
Buying real estate in Dubai might grant expats a buyer residence permit. But as per the UAE investor visa program, the expat must purchase a property of at least AED 1 million in Dubai. The holders of residence visas via real estate purchase might also sponsor their grantees.
Where can I rent commercial properties In Dubai?
There are many sought-after commercial spaces in Dubai to buy or take office spaces for rent. Some of the best examples can be Business Bay, Deira, Bur Dubai, and Jumeirah Lake Towers.
What are some different types of commercial real estate properties available in Dubai?
Those looking to start their businesses in Dubai will surely be spoilt for choice when it comes to suitable office spaces. With the option starting from rental offices, you can stretch it to choose different-sized offices, warehouses, shops, commercial plots and other types of Dubai commercial properties.