Are you still having trouble paying your rent in Dubai? Undeniably you're not alone. While property experts claim that housing costs are falling, tenants are still looking forward to the cheap flats for rent in Dubai. As per Dubai's rental index, a one-bedroom apartment nestled in the popular neighbourhood of Jumeirah Beach Residence (JBR), can cost somewhere between 95,000 Dirhams to 116,000 Dirhams.
However, not all locations are made equal. Renters can locate similar-sized housing units within other neighbouring communities, albeit at a distant location. We have curated a list of 5 localities where you can find excitingly economical and cheap flats for rent in Dubai. Not only are these localities budget-friendly in terms of rent, but also offer access to fundamental amenities at affordable prices.
5 Places to Get Cheap Flats / Apartments for Rent in Dubai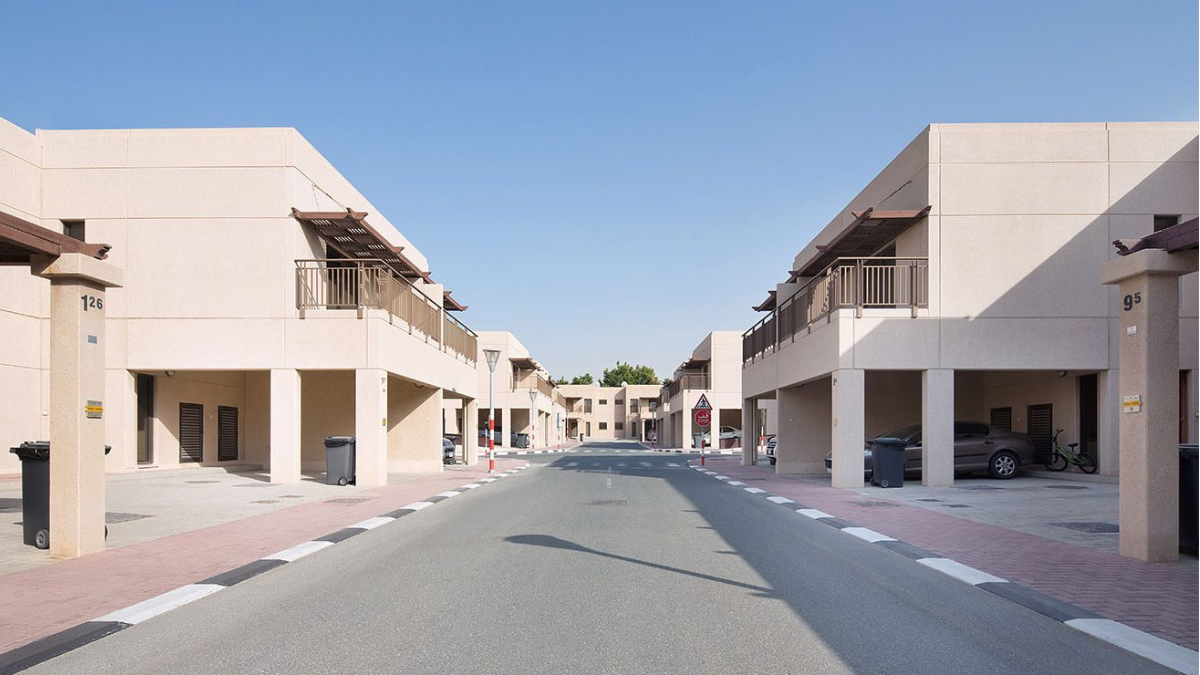 Al Awir also spelt as Al Aweer is a housing community landlocked in the suburbs of Dubai. It is sought-after for its huge wholesale vegetable and fruit market. It is by way of Ras Al Khor, Al Warsan as well as Al Warqaa. Apartments for rent in Al Aweer offer a plethora of cheap rent in Dubai, especially studios apartments. Though Al Aweer is a little distant from Dubai's major neighbourhoods, the locality is close to Academic City, Dubai Silicon Oasis, and Dubai International City. With the construction of new and gigantic residential buildings, the region is slowly gaining popularity.
In Al Awir, getting around is quite simple. Al Awir 11A is the closest bus stop and Al Rashidiya is the nearest metro station.
Key Features:
Quite popular for its widespread fruit and vegetable market

Perfectly location– far away from the bustle of the city

Geographically located alongside the Emirate of Sharjah, offers top-notch connectivity through the Emirates Road (E611)

Usually preferred  for renting studios due to easy access to Academic City as well as Dubai Silicon Oasis

Rental apartments are available in the range of 19,000 to 23,000 Dirham

Al Qouz Industrial Area 2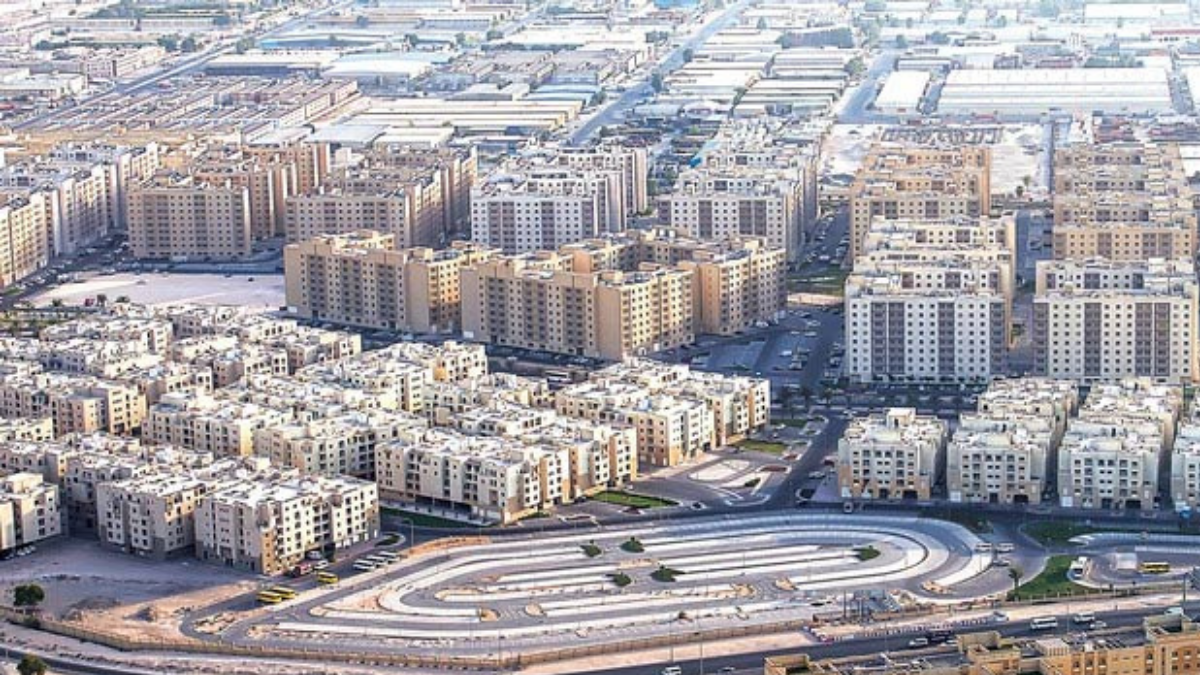 Al Quoz Industrial Area 2 is a subculture of Al Quoz and is considered one of Dubai's oldest industrial hubs. Al Qouz offers supreme connectivity to the rest of the city with the presence of most teeming streets including Al Khail Road, Al Marabea Street, Al Asayel Street and Latifa Bint Hamdan Street. Al Khail Mall, Dubai Hills Gold Club along with Jumeirah University are all located close to this fabulous housing community that offers cheap flats for rent in Al Quoz, Dubai. It has a large number of supermarkets and provides a cost-effective way of life in the city. Al Quoz Industrial Area 2 is divided into two sections: residential and industrial.
The neighbourhood of Al Quoz Industrial Area 2 boasts a well-managed transportation system. Residents of Al Quoz enjoy smooth access to public transportation, including two metro stations and various bus stops. The presence of bus stops at short intervals makes it the best choice to move around the city. In addition to the bus connectivity, you can count upon metro connectivity through First Abu Dhabi Bank and Noor Bank, respectively.
Key Features:
Well-known sub-community of free zone area i.e. Al Quoz

The main road network of the city is accessible within a walking distance

It is one of the historic industrial zones

A good deal of facilities are available within close proximity

Home to cheap apartments for rent in Dubai, with a plethora of shops, commercial plots, labour camps and industrial land

Rental apartments are available in the range of 25,000 to 31,000 Dirham

Al Qusais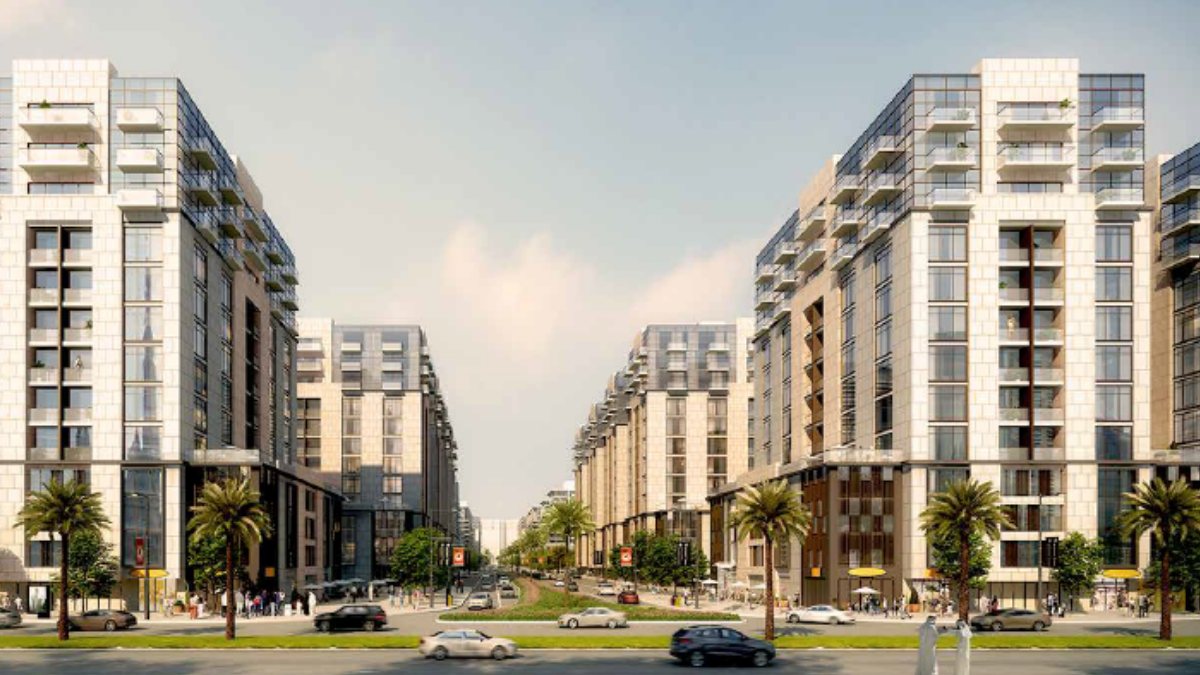 The Residential Area of Al Qusais is known as one of the oldest districts of Dubai. The neighbourhood is close to Al Qusais Industrial Area 1. It is quite impossible to get an array of lifestyle amenities so near to industrial regions, but Al Qusais does an excellent job of catering to this need. The district has all of the necessary as well as recreational amenities to make life easier. Nearby, there are numerous supermarkets, clinics, educational institutes and restaurants. Additionally, Dubai Airport Terminal 1 and Terminal 3 are only a 15-minute drive away.
While travel via a bus and or a taxi is also feasible, you can catch a metro from nearby Al Nahda or Stadium metro station. There are five Green Line metro stations in the Al Qusais area, making it one of the best places to hunt for a property for rent in Al Qusais Dubai with top-notch connectivity through the Dubai metro.
Key Features:
Enclosed by Al Qusais Industrial Area

Preferred for

cheap apartments for rent in Dubai along with budget-friendly villas

Features a good deal of vital lifestyle amenities

Nestles well-established nurseries and educational institutions

Offers  access to parks and  recreational facilities

Rental apartments are available in the range of 27,000 to 33,000 Dirham

Al Satwa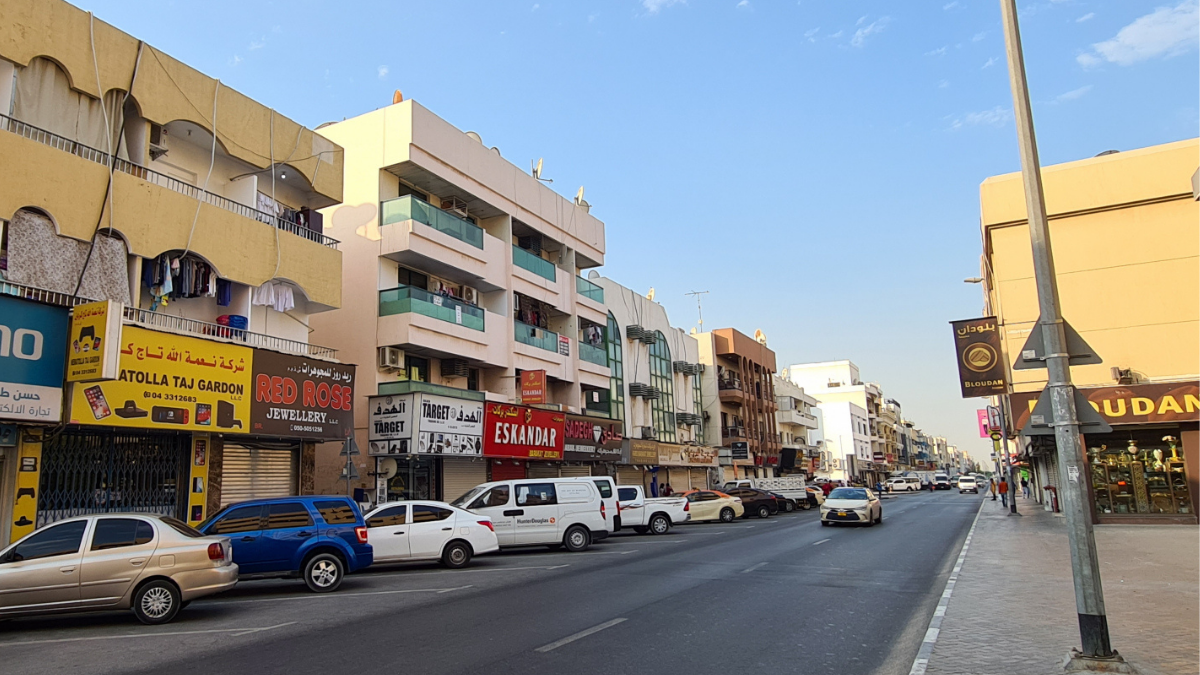 Al Satwa, also known as Satwa, is a tiny district in Dubai. It is close to Sheikh Zayed Road and is enclosed by Jumeirah and Bur Dubai. The streets of Al Satwa are lined with stores. The streets are a bit congested, but the residential area is not. In its own special way, it is both tranquil and energetic. Furthermore, the presence of gated communities makes it a preferable locality for families seeking a cheap flat for rent in Dubai.
Satwa has recently blossomed with a slew of new housing and business developments. Al Satwa is also one of the greatest districts in Dubai for non-drivers, thanks to its well-managed and extensive public transportation network. Satwa has a good mix of both residential and business properties. For residential purposes, you can search villas, 1 and 2-bedroom apartment for rent in Al Satwa and not forget, the studios. Offices, as well as retail spaces, are also available. Accommodations in Satwa are very affordable when compared to flat configurations and available amenities.
Satwa is flanked by numerous bus stops that serve a variety of locations throughout Dubai. As a result, RTA buses are considered Satwa's major means of public transit.
Key Features:
Family-friendly locality with a perfect blend of cultural vibe

Near to key Dubai localities such as Jumeirah and Bur Dubai

Offers kicky investment opportunity in terms of residential plots and villas

Features plenty of shopping and entertainment clusters  

Affordable rentals and residential properties are available in the range of 30,000 to 40,000 Dirhams

Abu Hail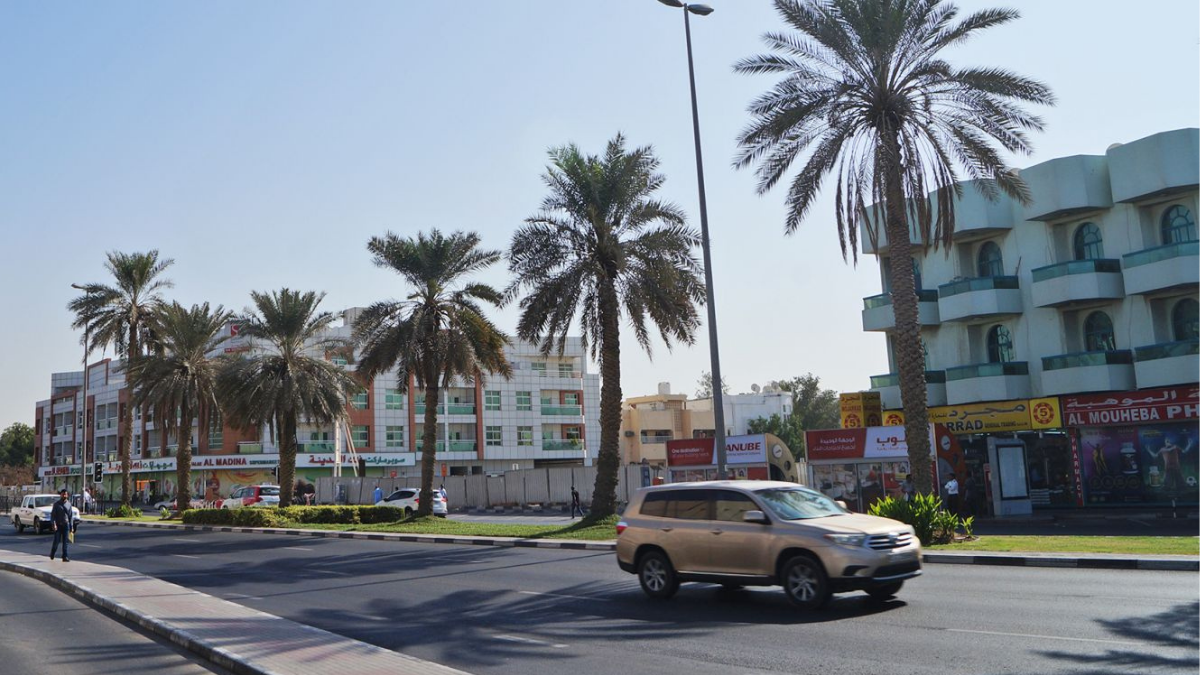 On the western side of Deira's oldest business centre, is Abu Hail – a mixed-use housing and commercial community. It is landlocked amid popular residential areas such as Al Wuheida and Hor Al Anz. Aside from the shared facilities, the neighbourhood features a large number of casual restaurants and cafes. In terms of accessibility, residents get quick access to Al Khaleej and Al Ittihad Road via Abu Hail Road and Hor Al Anz Street. 
Equipped with convenient access to fundamental amenities, Abu Hail is one of the best places when it comes to cheap flats for rent in Dubai. Three major roads pass through the community which offers the residents a  convenient commutation. Inhabitants can move around town through easily accessible Dubai public transport. Buses C03, X13, and E307A offer services throughout the neighbourhood and two Green Line Metro stations are located within walking distance from Abu Hail. Either you count on a 5 – 7 minutes drive to reach these stations, or you can prefer an online cab service that is accessible 24/7.
Key Features:
Offers a perfect blend of residential as well as commercial properties

Nestels Al Hamriya Park

Offers elementary amenities nursery schools, educational institutes, supermarkets, mosques and much more

Bordered by a major bustling city road

Offers supreme connectivity through road network and metro services

Apartments for rent in Abu Hail Dubai are available in the range of 31,000 to 37,000 Dirham
In a Nutshell
The ancient adage about every realty market being unique holds true. In fact, it is out of the ordinary to see significant changes in rental costs across short distances. Depending on your preferences, you can choose a location that falls within your budget while also providing a variety of amenities and connectivity. There are a plethora of options available when it comes to finding cheap Apartments for rent in Dubai; the only thing that you need to do is follow the right approach. 
Some More Useful Articles For You : 
Frequently Asked Questions (FAQs)
How much does it cost to rent an apartment in Dubai?
It will cost you 19,000 to 40,000 Dirham to rent a cheap apartment in Dubai across budget-friendly locations.
How to find apartments for rent in Dubai?
You can easily go through Square Yards listing to unlock a lot of apartments for rent in Dubai. You get the option to filter your search in terms of localities and price bar to get a better deal in minimum time.
Where the rent is cheapest in Dubai?
The rent in Dubai is cheapest at Al Awir, Al Ehibab, Al Qouz, Al Qusais, Al Tawar, Al Baraha, Al Muhaisnah, Satwa, Al Jaffliya and Abu Hail.
Which is the cheapest area in Dubai?
Al Awir is the cheapest area in Dubai to rent an apartment.
How much is the minimum rent in Dubai?
The rental costs for the apartment start from 19,000 Dirham.