Emirates Hills is popularly known as the Beverly Hills of the UAE. It has several sectors with numerous outstanding villas that can leave you awestruck! The villas for sale in Emirates Hills, are eco-friendly, luxurious and affluent. Every villa is one-of-its-kind with eco-friendly vicinities to prosperous residential communities. However, there are several sectors to buy a villa in Emirates Hills and choosing the best can transform into a difficult process. If you want to live an incredible lifestyle in the Emirates Hills, adding villas to your investment portfolio is a great step!
Read here to discover more about the most popular sectors to buy villas in Emirates Hills.
Is Investing in a Villa in Emirates Hills a Good Idea?
Emirates Hills is one of the most gallant neighbourhoods in Dubai. It is one of the most elite residential areas, making it different from other residential communities in Dubai. Emirates has covered more than an average percentage of the real estate market. To know whether buying a villa in Emirates Hills is a good idea or not, you must know the following fact – "Over the years, the cost has lowered, but the per square foot average price has risen up."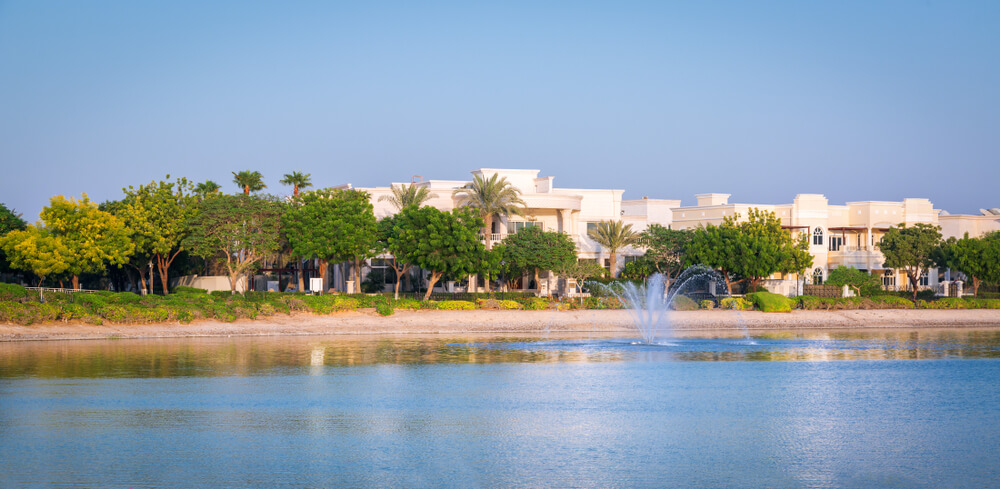 But why is investing still a good option? 
Well, the villa in Emirates Hills, has an exclusive portfolio loaded with ultra-luxurious properties. These villas in Emirates Hills are enclosed within lush green landscapes and a part of expansive Emirates Living Development by Emaar properties that have lakes, springs and meadows. These features have upscaled the property expectations in Dubai. Emirates Hills villas' price has fluctuated since the day they are on sale. 
Emirates Hills villas are settled amongst beautiful lakes and are sub-divided into various sectors. These sectors or communities have individual villa sectors where buyers are eligible to purchase plots or ready to move in villas, as per their convenience. It is a better investment option due to the developmental architecture, central location, and worthy outlay. 
Other features that make investments in villas of Emirates Hills a good option are as follows:
Emirates Hills have lots of amenities like restaurants, sports, courts, play areas, and supermarkets.

The properties are located near the heart of New Dubai, Sheikh Zayed Road (E11) is easily accessible.

Even the neighbourhood is adjacent to Jumeirah Lake Towers (JLT) while Dubai Marina, JBR, and Palm Jumeirah are just 15 minutes away.

The commercial hubs like Dubai Media City and Dubai Internet City are just a short drive away from the Emirate Hills Villas.

The Emirates Hills are also a popular community for the most popular friends and family community.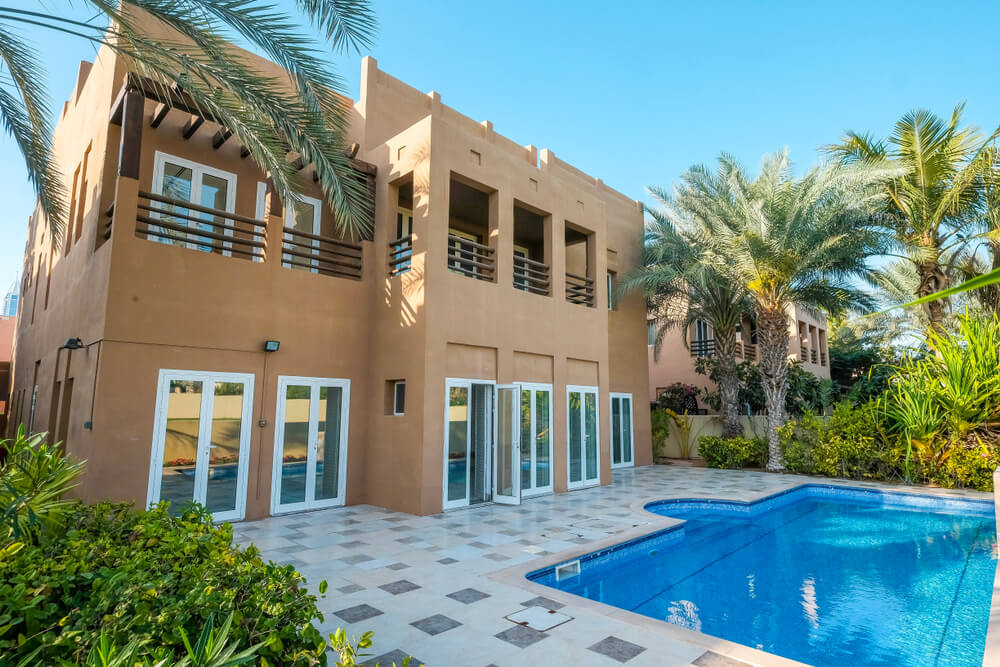 There are more reasons for buying villas in Emirates Hills. Now that you have a good idea about the lifestyle of Dubai and Emirates Hills, let's look at the best sectors and sub-communities to buy.
Top-Notch Sectors to Buy Villa in Emirates Hills
Emirates Hills is famous as the home of rich and famous people in Dubai. The average amount of transactions in a year is equivalent to AED 34.5 million. To own even a 5-bedroom villa in Emirates hills one must have millions to invest. This is because Emirates Hills villas prices vary depending on their size, high-end interiors, and beautiful gardens. 
As a buyer, you can check the floor plans and choose a range of layouts, bed types, and other things as per your convenience. The Emirates Hills villas are famous for being spacious from 5, 6, 7, up to 8 bedrooms. However, there are small 3-bedroom villas that are also on sale in Emirates Hills. 
As per the above graphic representation, we hope it's clear that sector E is the most popular for finding a perfect villa in Emirates Hills for sale. Let's explore some more sub-communities offering villas in the Emirates Hills. 
There is a great portfolio of villas for sale in Sector E in Emirates Hills. The buyers and investors prefer to buy a villa in Emirates Hills in sector E. Even the average price to buy a villa in Emirates Hills at Sector E starts from AED 49M.
Sector E mostly has villas with 5, 6, and 7-bedroom houses. There are also massive villas in Emirates Hills with 8 bedrooms. These houses for sale in Emirate Hills have a beautiful scenic view of the lake and golf courses. 
The research trends suggest that Sector P of Emirates Hills offers luxurious villas with alluring interiors, intricating artefacts amongst other things. These elegant and lavish villas in Emirates Hills have a sweeping view of the golf course and Dubai's beautiful skyline. The average price buyers can give to purchase a villa in Sector P starts from AED 40.3M.
Another sector to buy a villa in Emirates Hills is Sector W. It mostly offers 5 and 6-bedroom villas for sale. Most of the properties in Emirates Hills Sector W overlook one of the 17 lakes present in the Emirates Hills. 
Sector W is quite a prevalent option for all prospective buyers or investors. The starting average price of these villas in Sector W in Emirates Hills is AED 37M. 
The villas in Sector H in Emirates Hills have a starting price of AED 42M. The villas here have private pools, landscaping views and beautiful extensions with all the golf course views. Here the villas are designed with bright colours in the living room, high ceilings, and high-quality wooden long and durable spans. There are mostly 5 bedroom villas in Sector H.
In Conclusion
We hope that now you know the best sectors where you can invest and buy a villa in Emirates Hills. Buying these beautiful villas can also be your asset for the future purpose. You can even renovate them as per your style and make it a perfect holiday home for your family and friends.
Some Useful Articles for You :
Frequently Asked Questions (FAQs)
Are Emirates Hills and Dubai Hills the same?
No, Emirates Hills and Dubai Hills are not the same. Emirates Hills is often referred to as the Beverly Hills of Dubai. It is known as the most exclusive community in Dubai. Dubai is home to several property developments but Emirates Hills is the most exclusive one.
Is buying a villa in Emirates Hills a good idea?
Villas in Emirates Hills are generally high in demand and provide a good return with an investment return due to their exceptional location, luxurious amenities, and quality of property with tonnes of features.
What amenities can I find in Emirates Hills?
For the residents who are residing in or new in Emirates Hills, they can enjoy the following public amenities and facilities which upscale the neighbourhood. | Supermarkets and groceries | Schools from nurseries to high schools | Gyms and fitness centres | Clinics and health centres | Golf Club | Community parks - Here, residents living in the villa in Emirates Hills include swimming pools, BBQ areas, and children's playgrounds. Even the neighbourhood areas of Emirates Hills include springs, lakes, and Jumeirah Village Circle.
Is Emirates Hills expensive?
Yes, Emirates Hills are expensive because it's a luxury community with huge customised mansions, lush green landscaping, 17 lakes and a peaceful environment. The rental deal is worth Dh. 1.4 million in Emirates Hills for a three-bedroom villa and has the most expensive amount ever in Dubai.
Can you visit Emirates Hills?
There are no beaches to roam around at Emirates Hills. But there are many popular beaches near the Emirates Hills. Even the Jumeirah Beach residence and marina beach are 10-15 minutes away by car.
What are the commute times by car from Emirates Hills?
The commute times by car from Emirates hills to famous places is as follows: - 26 minutes to Dubai International Airport | 25 minutes to Jebel Ali | 15 minutes to Dubai Studio City | 13 minutes to Dubai Marina | 22 minutes to Downtown Dubai | 28 minutes to Academic City | 21 minutes to Dubai International Financial Centre
Are pets allowed in Emirates hills?
Yes, Emirates Hills is a perfect community for pet parents. This place has a Nestlé Purina Pet Care, a pet play area at Junipers Vida Emirates Hills Hotel and vast space for them to roam around and enjoy their freedom.