Deyaar Midtown Noor Overview
Deyaar Midtown Noor, Dubai Production City DPC, UAE, the third Midtown neighbourhood, is a brand new housing development by Deyaar Properties It offers a stylish range of studio, one, two, and three bedroom apartments This amazing construction offers you a luxurious facility and a bustling outdoor setting for leading a comfortable, elite, and luxurious lifestyleThe Deyaar Midtown Noor Launch Date was Feb 2020, and the possession starts from September 2022
Deyaar Midtown Noor Floor Plans
1 Bed
2 Beds
3 Beds
Studio
Deyaar Midtown Noor Price Insights
Deyaar Midtown Noor Video
Deyaar Midtown Noor Key Amenities
Sports
Gymnasium

Swimming Pool

Kids' Pool

Tennis Court(s)

Kids' Play Areas / Sand Pits

Jogging / Cycle Track
Convenience
Power Backup

24*7 Water Supply

Lift
Safety
24 x 7 Security

CCTV / Video Surveillance
Environment
Normal Park / Central Green
Leisure
Spa
Deyaar Midtown Noor Specifications
There are up to 5 top educational institutions near the project There are a lot of spots for outdoor activities like Dubai Sports City, Arabian Ranches, JBR Walk etc, within 15 minutes drive from Deyaar Midtown Noor Deyaar Midtown Noor has multiple highend shopping centres within a 15 km radius The DWC Airport and the Dubai International Airport are just a 15minute drive from the project
Transport Accessibility and Commute Time from Deyaar Midtown Noor
Deyaar Midtown Noor Dubai
Deyaar Midtown Noor Connecting Roads
Deyaar Properties or the Deyaar Realty is one of largest real estate developers in Dubai. It has indulged in real estate development in various places in Dubai namely - Business Bay, Dubai Marina, Al Barsha, DIFC, Jumeirah Lake Towers, Dubai Production City, Dubai Silicon Oasis, Al Barsha South and Al Barsha Heights. Deyaar Builders is mainly involved in establishing residential and commercial towers and the hospitality developments constitute the Deyaar upcoming projects. Deyaar Developers operate through various sectors and units of businesses including - Property Development, Property Management, Facilities Management and Owners Association Management. These different units have different teams of skilled professionals. They help manage the teams, operate the teams and progresses the company in entirety. These teams also help the Deyaar group to maximise its investor profits to keep the investors contented and the customers happy with the best services provided. The company also provides the best property solutions one can ask for. This makes the value of its investments to go up and help the company succeed as a whole. Deyaar Group was established in the year 2002 and for almost two decades the company has been on the top of the real estate industry of the UAE. They paid a capital of AED 18.38 million during the start of the company. The company has grown so big in the past decade that it is not only a leading real estate developer now but also share a capital of AED 5.78 billion following its IPO in May 2007. The company was established with a vision to be renowned as a reliable integrated real estate firm which would keep its customers content and add great value for its stakeholders. They wanted to influence the society on a bigger level and enhance the economy of Dubai with their contributions. The company had the mission of to create such an urban society that would meet the demands of its residents in a way which will surpass all expectations thus defying all norms. The company in fact has had a versatile portfolio which has expertise not only on real estate development but also in other distinguished services. It also wished to create good returns on stakeholders investments. The company thus chooses its employees very wisely. Among the popular Deyaar Group residential projects and commercial projects, Central Park is a great example. It has both an office tower and a residential tower and is the result of a joint venture of Deyaar and Dubai Asset Management. The company is known for its integrity and ethical richness. Such a rich background is reflected in each of the Deyaar Group real estate projects. The company is ethical, transparent, enterprising, agile, reliable, value conscious, provides high quality Deyaar Group projects and well committed to redefine the picture of UAE. The company indulges in services like property development, property management, community management, facility management, asset management, hospitality, etc. The CEO of the Deyaar Group is Saeed Al Qatami, believes that without the glory of the nation, everything else seems dull. So he has working hard to make his dream of making UAE glow bright with booming economy and sustainable living, a reality with his company.
Contact our Real Estate Experts
Deyaar Midtown Noor Quick Links
Similar Properties in Dubai Production City (IMPZ)
People Who Viewed This Project Also Viewed
Most Viewed Properties In Dubai Production City (IMPZ)
Comparative Market Analysis
Location
Micro-market
Unit Configs
Unit Size
Status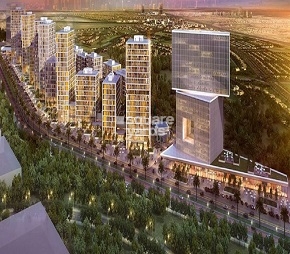 Dubai Production City (IMPZ), Dubai
Starting from 490,000 AED
Dubai Production City (IMPZ), Dubai
Dubailand
Studio, 1 Bed, 2 Beds, 3 Beds
450 sq.ft - 1804 sq.ft (Saleable)
Ready to Move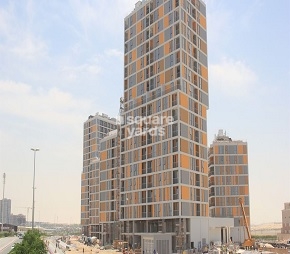 Al Safa, Dubai
Starting from 478,000 AED
Al Safa, Dubai
Sheikh Zayed Road
Studio, 1 Bed, 2 Beds
429 sq.ft - 1468 sq.ft (Saleable)
Ready to Move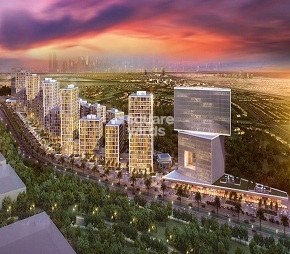 Dubai Production City (IMPZ), Dubai
Starting from 478,000 AED
Dubai Production City (IMPZ), Dubai
Dubailand
Studio, 1 Bed, 2 Beds, 3 Beds
429 sq.ft - 1677 sq.ft (Saleable)
Ready to Move
Al Safa, Dubai
Starting from 581,350 AED
Al Safa, Dubai
Sheikh Zayed Road
Studio, 1 Bed, 2 Beds
438 sq.ft - 1470 sq.ft (Saleable)
Ready to Move
Frequently Asked Questions
1.

What kind of properties are available in this project? Apartments or Villas?
The Deyaar Midtown Noor boasts the best quality and grade properties for residents to enjoy a luxurious lifestyle. The project offers Apartment with top-notch amenities.
2.

What are the different unit types available in this project?
The Deyaar Midtown Noor offers a range of unit types as per your requirements and budget. Find Studio-1 Bed-2 Beds-3 Beds Residential, Residential with modern interiors and amenities.
3.

Where is the Deyaar Midtown Noor located?
The Deyaar Midtown Noor is located in one of the prime locations of Dubai with easy connectivity to the major roads and highways such as Al Khail Road.
4.

What amenities can I expect if I reside here?
Here are some significant amenities you receive in addition to the well-designed construction emphasising quality: Gymnasium, Swimming Pool, Kids' Pool, Tennis Court(s), Kids' Play Areas / Sand Pits, Jogging / Cycle Track, Power Backup, 24*7 Water Supply, Lift, 24 x 7 Security, CCTV / Video Surveillance, Normal Park / Central Green, Spa.
5.

How close to completion is the construction of the project?
The Deyaar Midtown Noor is established by well-known real estate developers. The current construction status of the project is Ready to Move.
Deyaar Midtown Noor Review & Ratings
An Interactive Map to help you understand a City's Real Estate
This website is only for the purpose of providing information regarding real estate projects in different geographies. Any information which is being provided on this website is not an advertisement or a solicitation. The company has not verified the information and the compliances of the projects. Further, the company has not checked the RERA* registration status of the real estate projects listed herein. The company does not make any representation in regards to the compliances done against these projects. Please note that you should make yourself aware about the RERA* registration status of the listed real estate projects.
*Real Estate (regulation & development) act 2016.