About Dubai Studio City, Dubai
Situated in the heart of Dubai, Studio City is one of the most sought-after locations in the emirate.
Being a free zone, Studio City is inundated with commercial spaces and has become the mainstay of media-based industries.
Despite not being a primarily residential area, it is close to several prime residential hubs of Dubai, accessible through the Al Qudra road. However, many prefer to stay in the residential towers of Studio City Dubai. 
Officially, Dubai Studio City is owned by TECOM investments which is a subsidiary of Dubai holdings.
The story of Studio City as a broadcast hub began in 2005 with the launch of its development plan. Currently, there are talks about establishing a film studio in the area, which are underway.
If the talks go through, the locality could soon become the film production capital of the world.
This is due to the opulent film pavillions, and new-age recording studios of the studio city, which could give even huge Hollywood production houses a run for their money.
Broadly speaking, Dubai Studio city is part of the "media trio" which also encompasses Dubai Media City and Dubai Production City.
Spread across 22 million square feet, this larger-than-life project reflects Dubai's fervour for futuristic innovations.
If you dabble in animation, editing, recording, or film production, studio city could be the perfect abode to harness your creative potential.
Key Highlights of Dubai Studio City
What's Great Here!
Great locality for anyone planning to open a new office, especially in media.

An amazing place for freelancers to come and work at. The place has an array of chic cafes to choose from.

Boasts a wide variety of fine eateries for the visitors

Proximity to all the major locations in Dubai such as the Motor City which is only 20 minutes away by car.

Streets bustling with an exuberant and vibrant community
What Needs Attention!
Being a primarily commercial space, it might be harder to find a suitable residence

One might not have much luck discovering tourist attractions inside the Studio CIty. However, the famed Miracle garden is only a couple of kilometers away!
Properties in Dubai Studio City
If you are on the hunt for a spacious commercial space, in the heart of Dubai, Studio City is the right choice for you.
However, property giants such as Danube homes have ventured into residential property construction in the locality.
The residential properties in Studio City range from studio to one, two, and even three-bedroom apartments. Generally, huge residential towers also have designated commercial spaces within them.
The multi-family residential apartments in the area feature all modern amenities such as a children's play area, swimming pools, apart areas, and even golf courses. Based on properties, Studio City has been segregated into Glitz 1, Glitz 2, and Glitz 3. 
Unfortunately, there aren't any luxury villas or gated communities in the studio city. Downtown Dubai or Plam Jumeriah might be a better-suited location to invest in a luxury villa.
Off Plan Trends in Dubai Studio City
On has the option to invest in several properties currently under development in the area. Most of these are opulent residential towers offering best-in-class amenities.
The Samana Golf Avenue project is underway and is designed with cascading water effects, a world-class swimming pool, and even a health club

Studio 101 is being marketed as a high-end, condominium, that even offers it is residents a plethora of fine-dining restaurants to choose from

 Tilal Al Ghaf, a project under development in Studio City by Majid Al Futtaim offers a fresh new perspective on modern infrastructure

Azizi Mirage is a futuristic concept with stunning crystal facades and angular balconies. It essentially reflects the ethos and vision behind Studio City
Rental Trends in Dubai Studio City
Both commercial spaces and residential apartments of varying sizes can be found on rent in Studio City.
If you are looking for a residential property, you can find a studio, one, two, or even three-bedroom apartments. This includes fully furnished, ready-to-move-in apartments offering stunning panorama. 
One can also rent out an entire 36,000+ sq. feet of commercial buildings or separate office spaces as per convenience. By getting in touch with an authorized real estate agent, one can seamlessly finish all the required processes.
By Budget
By Property Type
By Beds
Sale Trends in Dubai Studio City
There is a diverse range of options for those looking to purchase a property in Studio City. One can find single-bedroom apartments as large as 1200 sq. feet in Studio City.
Apartments for sale in the studio city have basketball/tennis courts, private gardens, and designated parking for residents.
 As a part of the community, you would be able to avail yourself of the tax benefits open to residents in Studio City. Additionally, one can also invest in a residential plot in the area.
By Budget
By Property Type
By Beds
Public Transportion
Residents can opt for either metro or bus while commuting to and from studio city. This ensures ease of travel for the residents, and they can pre-plan their travel according to metro and bus timings.
Major metro and bus stations in Studio City, Dubai:
Buses
Metro
The nearest metro station to Studio City is the Dubai Internet City Metro Station. On average, it takes about ten minutes to get to this metro station by car or taxi. Dubai Internet City metro station falls under the red line in Zone 2.
| Bus / Metro | Route |
| --- | --- |
| RTA F30 | Mall of Emirates Metro Station to Studio City |
| RTA 116 A | Mall of Emirates Metro Station to Arabian Ranches 2 |
| RTA J02 | International Media Production Zone to Mira |
| Red Line | Dubai Internet City to Centrepoint/Internet City to UAE exchange |
| | Dubai Internet City to Expo 2020 (Change Metro at Jabal Ali) |
| Green Line | Dubai Internet City to Creek (Change Metro at ADCB) |
| | Dubai Internet City to Etisalat (Change Metro at Union) |
| Blue/ Red Line | Dubai Internet City to Al Sufouh (Change Metro at Sobha Realty) |
| | Dubai Internet City to Jumeirah Beach Residence (Change metro at DMCC) |
Amenities
Nurseries and Educational Institutions in Dubai Studio City

Healthcare Facilities

Places of Worship
Providing quality education for their children can be a matter of concern for parents when choosing the ideal locale to stay in.
Hence, if you are looking for diverse options to choose from, there are plenty of well-renowned education institutions close to studio city. 
These are some of the best schools in Dubai, offering easy commute from Studio City :
GEMS Metropole School located in Motor City is less than a kilometer away from Studio City

For primary education one can opt for Ranches Primary School located in the Arabian Ranches. It is only 2.5 kilometers away from Studio City

The Royal Grammar School Guildford is located at a distance of 2.5 km at Tilal Al Ghaf

For pre-schooling, the nearby Kinder Castle Nursery and Step by Step Nursery are excellent choices. They are located in Sports City and Al Qudra Road, respectively.
The availability of quick and easily accessible health care is crucial to all residents. Conveniently, clinics and other nearby healthcare facilities can be accessed through a quick ten-minute drive from Studio City. 
For emergencies, you can visit the HMC Medical Centre located in Arabian Ranches 2. 


For regular appointments, one can also opt for the renowned Aster Clinic, located in Arabian Ranches 2

There are also several dental clinics accessible to residents of Studio City at Arabian Ranches, such as Dr. Mohannad Dental Clinic and Dr. Maya Dental Clinic.

Prime Medical Centre located in First Avenue Mall is only five minutes drive from Studio City 
Since Dubai has essentially become a melting pot of diverse cultures, one can find diverse places of worship in the city.
Different religious places of worship are easily accessible from Studio City.
The nearest mosques are Al Adel mosque and Masjid Hasan Abas

The close churches are Flor Azul church, St. Francis of Assisi Catholic Church, and Redeemer Church of Dubai.

The nearest Hindu temples from Studio city are in Jabel Ali  

there are Gurudwaras close by in Motor City and a Gurnanak Gurudwara Darbar in Ibn Battuta 
Best Hotels in Dubai Studio City
If you are only temporarily visiting Studio City, Dubai, there are plenty of hotels to choose from at varying price ranges. 
Ghaya Grand Hotel situated in Dubai Production City is a luxurious 5 star hotel. Both families and individual can enjoy a comfortable stay here

If you want a hotel within Studio City you can opt for the 4 star Studio One Hotel. It is a boutique hotel with fine dining facilities

Treppan Hotel and Suites by Fakhruddin is located in the nearby Sports City. It is a 4 star hotel offering deluxe studio, one bedroom and two bedroom suites

Park Inn by Radisson Dubai is a 4 star hotel in Motor City. It is situated within the Dubai Autrodome Complex and is around 30km away from Dubai International Airport
Lifestyle
Shopping Centers in Dubai Studio City

Restaurants and Fine Dining in Dubai Studio City

Beaches Near Dubai Studio City

Leisure Activities Nearby
Dubai Studio City offers different retail facilities for its residents and visitors. Whether it's grocery shopping, clothes, or electronics, you have plenty of options to choose from. 
Waitrose, the British supermarket chain launched a branch in Motor City, Dubai in 2020. It has a dedicated vegan section and also features a zone for refilling where customers can bring their containers to be refilled

BFL Shopping Center is located in Motor City and offers everything from groceries to beauty, apparel, and electronics

The Village Community Mall is situated in the Arabian ranches and is perfect for a quick shopping trip!

The Ribbon Mall in Motor City, is home to salons, cafes restaurants and retail stores
You can satiate your hunger pangs by visiting the eclectic selection of fine-dining restaurants in the locale.
Sella restaurant in the Arabian Ranches offers an equestrain ambience, where one can indulge in delectable cuisines, relishing the sight of galloping horses.

Caddy Shack Drive In offers a quick pick up of all your guilty pleasures. From sizzling burgers to classic icecream flavors, you can find it all at Caddy Shack

Al Safadi restaurant is a fine dining facility situated in Ribbon Mall, Motor City. The restaurant specializes in Lebanese cuisine

If you love Arabic cuisine, you might want to visit the branch on operation Falafel in Dubai Motor City.
When you think about Dubai, the first thing that comes to mind is cerulean waves and sandy beaches. Dubai's exquisite beaches are less than an hour away from Studio City.
Jumeirah beach is a picturesque white sand beach, where you can click Instagram-worthy snaps. At 23 km from Studio City, it is only a 24-minute long drive from the locale.

Situated between Burj Al Arab and Palm Jumeirah, Al Sufouh Beach is also known as the 'hidden beach' or 'secret beach'. This beach is only around 22 km from Studio City, which is half an hour's drive.
Dubai is a tourist's paradise, with its awe-inspiring futuristic innovations. A quick commute from Studio City can take you to the marvels that Dubai has to offer.
Miracle Garden is a natural garden with over

45 million flowers spanning 72,000 Sq. meter

. Miracle garden is only 7 km away from Studio City

IMG Worlds of Adventure is an indoor Amusement Park in Dubai, which is only a 12-minute drive from Studio City

Ain Dubai is located on Bluewaters Island and features one of the largest Ferris Wheels in the World.  It can be easily reached by a half an hour's drive from Studio City

If you are keen on watching mammoth-sized sharks gliding through the clear water, an inch away from you, pay a visit to Dubai Aquarium & Underwater Zoo. The destination is less than half an hour's drive from Studio City.
Dubai Studio City - Location Map and Landmarks
Distance and Commute Time
It is pertinent to understand easy or difficult it is to commute from Studio City to important locations in Dubai.  
Fortunately, due to Studio City's prime location, airports, metro stations, and bus stations are easily accessible.
Distance from Airports: When going by taxi or car, Dubai International Airport is only half an hour's drive via Sheikh Mohammed Bin Zayed Rd from Studio City. The distance between Dubai International Airport and Studio City is

38.5km

. Alternatively, the Sharjah Airport is a 45-minute long journey via car/taxi from Studio City

Distance from Metro: The nearest metro station to Studio City is Dubai Internet City Metro Station which is a 15-minute drive/ 11.8 km away from Studio City

Distance from Beaches: The Al Sufouh beach is 30 minutes/ 12.9 km from Studio City via Hessa Street. Jumeirah beach is 33 minutes/ 23.9 km away from Studio City via Al Khail Road

 Distance from Major Connecting Roads: The Sheikh Mohammed Bin Zayed Road/E311, a prominent highway in UAE is only

20 minutes/ 16 km from Studio City

. Alternatively, the E11 highway is also 20 minutes/ about 20km away from Studio City.
Dubai Studio City, Dubai
Ratings and Reviews
Stephanie L
"Studio City, Dubai has a very peaceful and vibrant community. If you are an artist or a freelancer, this place might become your muse!."
Mark H
Stunning locality, Much to Explore!
"It was my first time at Studio City, so I didn't go in with many expectations. Though I came for work, I could easily find time to visit all the amazing tourist attractions in and around Studio City. If you are in Dubai, make sure you visit this amazing spot.
Christina S
The Perfect Place to Call you Home
"Since there weren't many residential apartments initially, I wasn't so sure about renting out an apartment in Studio City. However, with all the new projects that are going on, Studio City is quickly evolving into a residential cum commercial area. I love it here!"
Sabrina R
"I work in Studio City and love the atmosphere here. It's easy to commute from my home, there are so many cafes to choose from and the people are really friendly"
Stella Marie
"I work in film production and believe that with all the development that's going on, Studio City could emerge as the next big production hub after Hollywood. The professional community here is very diverse with only the best talents from around the globe"
Top Articles on Real Estate in Dubai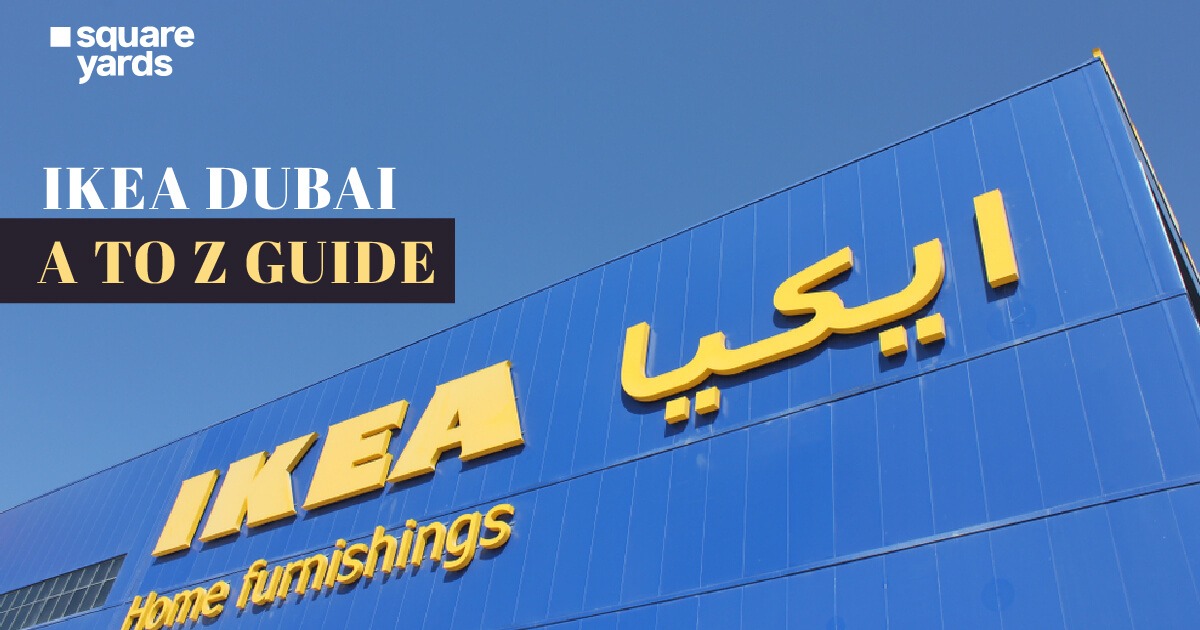 IKEA, one of the best furniture retailers in Dubai, just launched a second location in Jebel Ali. Today, December 18,…...
Frequently Asked Questions (FAQ's)
Is Dubai Studio City Freehold?
Yes, Studio City is home to over 500 acres of freehold land. Hence, you can buy and claim ownership of properties in this area indefinitely.
What Are the Top Attractions in Studio, Dubai?
There are a lot of tourist attractions near Studio City such as the Miracle Garden, Jumeirah Beach, Ain Dubai, and IMG World of Adventures. Inside Studio City, you can explore the fine dining restaurants and chic café buzzing with a vibrant crowd.
How to Get to Studio City in Dubai by Bus and Metro? Which Is the Nearest Metro Station?
The nearest metro station to Studio City is Dubai Internet City which is around 12 km from the area. You might have to board two buses to reach the nearest metro by public transport.
Which Are the Best Communities in Studio City, Dubai?
Currently, there are no gated communities in Studio City, only residential apartment complexes. The best residential complexes in the area are Studio 101, Tilal Al Ghaf, and Azizi Mirage.
What Are the Best Hotels and Restaurants in Studio City?
The best hotels and restaurants in Studio City are Ghaya Grand Hotel, Studio One Hotel, Sella restaurant, and Al Safadi restaurant.
Which Are the Famous Malls and Supermarkets in Studio City?
The famous malls and supermarkets in Studio Cityare the Mall of the Emirates, Dubai Marina Mall, Al Jafiliya, and Carrefour.
What Are the Best Schools in Studio City, Dubai?
The best schools in Studio Cityare GEMS World Academy, Jumeirah Primary School, and the American School of Dubai.
Which Are the Best Hospitals and Clinics in Studio City, Dubai?
The best hospitals and clinics in Studio City are Waitrose, Ribbon Mall, and BFL Shopping Center
Which Are the Famous Places of Worship in Studio City, Dubai?
The famous places of worship in Studio City are Al Adel Mosque, St. Francis of Assisi Catholic Church, and Gurunanak Gurudwara.
What Are the Pros and Cons of Living in Studio City, Dubai?
There are plenty of pros of living in Studio City such as proximity to prime locations, and easy access to schools, hospitals, and public transport.
The only con is that commercial projects outnumber the residential complexes in the area.