About Mudon Overview
Dubai ranks very high on the list of places to settle down and the Mudon residential project is one of the most secure and calm areas to live in. It is a beautiful housing complex located right on the edge of Al Qudra Road and Emirate Road. The Mudon residential project is an intriguing project because of all the history involved in making it. 
Initially, the Mudon residential area was planned to be much larger. The developers wanted to recreate five of the most historic cities in the Middle east. The area is now in high demand because of its affordable housing plans. From renting spaces to buying them, Mudon is considered to be the perfect residential hotspot by the locals. The area boasts several options when it comes to villas. However, 2-bedroom to 5-bedroom villas are the most popular ones and will offer you a peaceful oasis to reside in. 
Mudon, situated on the banks of the desert, is almost at a perfect distance from the city of Dubai, avoiding all the noise and rush, and still consisting of all the facilities that a city offers. It is also close to the Arabian Ranches, and the Al Maktoum International Airport is only a 15-minute drive away.
Key Highlights of Mudon
What is Great Here!
Several amenities

Playground and sports courts

High-Quality Cafes and Fine Dining

Classes for art, dance, music, etc., within the community

Safe and peaceful area
What Needs Attention!
Traffic congestion early morning

Noise Pollution

High temperatures in Summer
Properties in Mudon
The properties in Mudon have a royal touch, with townhouses and villas being the most common properties being bought and rented. However, spaces for resorts are also hiking up in sales and leases. 
Since it is still a developing project, you might see a lot more projects shortly, with more and more people likely to invest in properties in Mudon. The location of the residential complex is considered to be a key attraction for most people as it includes all the amenities of a city residence and provides the experience of living near a desert. Mudon, as talked about among the locals, is the best place one could hope to live in.  
It only has one apartment complex as of now, but developers have announced that there will be more, and they have already started planning new high rises as well. Apart from residential units, office spaces are also becoming quite popular in the area. However, very few properties in Mudon are available for leasing. Availability is expected to increase once the area is fully developed.
The four property groups in Mudon are as follows:
Rahat

Arabella

Al Salam

Naseem
Off-Plan Trends in Mudon
The newer projects are coming sooner than you realize. The developers have confirmed the establishment of more villas with premium layouts, as well as some very prominent high-rises. It is the perfect time to invest in Mudon residency as it is slated to become a premium housing society in the near future. The developers have also announced that they are trying to make a whole community of only townhouses for interested buyers and renters since townhouses are the most popular form of residence preferred by buyers.
Rental Trends in Mudon
The properties in Mudon Residency are being sold at high prices as the properties available for rent have been running out quickly. The properties attract high-profile clients due to the high demand for Mudon residency in the market.
Sale Trends in Mudon
The number of high-profile buyers is high in Mudon. Mudon residency is seen as a secure investment for people wanting to live in a peaceful and safe environment. The high demand for properties in Mudon means that the value of the properties is increasing daily. Interested investors can choose from different property options including 3, 4 and 5-bed villas or townhouses in Naseem, Mudon.
By Budget
By Property Type
By Beds
Public Transportation
Since Mudon is located in a quiet part of Dubai, public transport is a good way to travel. Some of the general stops would be:
Mudon Al Salam Town Centre 1

Mudon, 2nd Roundabout 2

Remraam, Entrance 2

Jumeirah Golf Estates Metro station is the closest metro station to Mudon.
Amenities
Nurseries / Educational Institutions

Supermarkets

Healthcare Facilities

Places of Worship
Mudon has some of the best Institutes for higher education which promise a better future for the young generation and are very affordable as well, such as Blossom Nursery.
Following are some of the best colleges surrounding Mudon, and are very easily accessible by the residents since they are only a 15-30 minute drive away:
Zayed University Dubai Campus

Dhabi University Dubai Campus

University of Manchester Middle East Centre

Hult International Business School 
Shopping for groceries and other items can be a hassle at times. However, the residents of Mudon don't have to go through this problem because they have some of the best shops close by:
Geant Mudon

Carrefour 

Choithrams 

British Butcher Shop
Healthcare is a priority, and that is precisely why there are not one but two of the very best hospitals situated just minutes away from the Mudon Residency. There's also a premium Pharmacy outlet nearby.
Aster Medical Centre in the Ranches Souk

MediClinic Parkview Hospital on Umm Suqeim Road

BinSina pharmacy
Religion is the priority for almost everyone in a city like Dubai, where Islam is followed. However, there are several places of worship close to Mudon Residency for residents to practice their respective faith. Some of the most popular places of worship close to Mudon are as follows:
Mudon Mosque

Al Madinah Al Mustadama Masjid

St. Gregorios Orthodox Church

Sikh gurdwara, Guru Nanak Darbar
Best Hotels in Mudon
Even if you're visiting near the Residency, you don't have to worry, as some of the best hotels nearby provide spectacular hospitality. Some of those hotels are as follows:
Radisson Hotel Dubai 

Courtyard

Studio One Hotel
Lifestyle
Shopping Complexes

Restaurants / Dining

Beaches Nearby

Leisure Activities Nearby
The Mudon Residency also boasts popular shopping complexes close by. A few of the best shopping malls are: 
Al Salam Community Centre

First Avenue Mall

City Centre Me'aisem
When it comes to food, the residents of Mudon have the luxury of going out and eating at some of the most popular restaurants. Some of them include:
Chez Sushi

Abatjour Bistro 

Hook and Cook
Since the Residency is situated near the shoreline, it is at a very reasonable distance from JBR Beach.
Shopping is not the only outdoor activity that you will get to enjoy as a resident of Mudon. Here are some of the most loved places nearby that give you the option to spend quality time outdoors: 
Dubai Polo & Equestrian Club

The Last Exit Al Qudra

Al Qudra lake

IMG Worlds of Adventure
Mudon - Location Map and Landmarks
Schools Near by Mudon Dubai
Distance from Mudon to Other Popular Places
The most popular places and their distance from Mudon are:
Sheikh Muhammed Bin Zayed Road is only 5 minutes away.

It takes 20 minutes to go to the Expo 2020 site.

Downtown Dubai and Burj Khalifa are only 30 minutes away.
Mudon, Dubai
Ratings and Reviews
Tauqeer Rahman
Very affordable place to live in. 2-bedroom villas are really nice.
I'm a tenant in the Mudon Residency, I had been looking for a place to live in Dubai for quite some time and I am really happy that I found this residency. It's very affordable and also very high profile.
Amjad Alam
Best places to eat around the area.
I am a foodie and I just love how there are so many good restaurants around the area. It's truly amazing.
Rehan Sheikh
Everyone here is so nice.
My family and I recently moved to Mudon, and our neighbours have been incredibly kind and accommodating. I have started to feel at home already. 
Raziya Khatoon
Access to Best Schools all over Dubai.
I recently shifted with my parents to this residency and I must say it is a very nice area to live in. Also, the schools and colleges around here are some of the best I've ever come across.
Zaheer Abbas
Love that the hospital is so nearby.
A few months ago I had a medical emergency, it was a very critical situation and since the hospital is near, I was saved from having any further complications due to my timely admission to the facility.
Top Articles on Real Estate in Dubai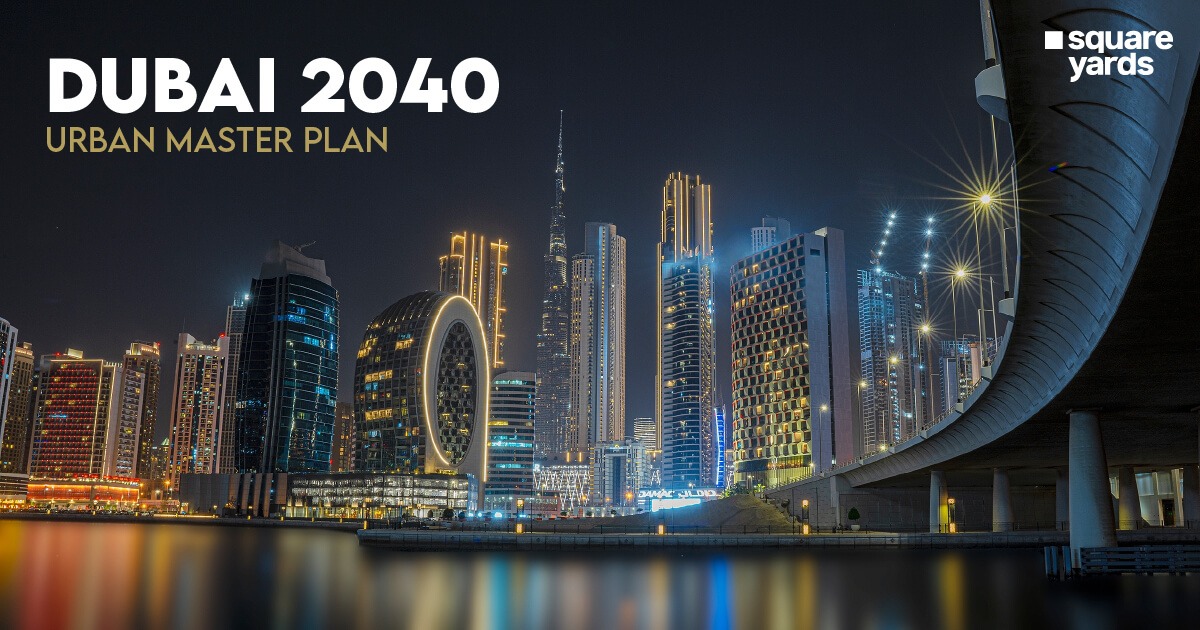 Dubai is the heart and soul of the United Arab Emirates and has always been synonymous with innovation and luxury.…...
Frequently Asked Questions (FAQs)
Is Mudon Freehold?
Yes, Mudon is a freehold area.
What are the top attractions in Mudon, Dubai?
The main attraction in Mudon is the central park. It's loaded with several amenities like a play area for kids, a basketball court, and much more. 
How to get to Mudon in Dubai by bus and metro? And which is the nearest metro station?
Jumeirah Golf Estates Metro station is the nearest metro station to Mudon. Metro is the preferred mode of travel. 
Which are the best communities to live in Mudon, Dubai?
Arabella Townhouses and Naseem are two very popular communities to live in Mudon.
What are the best hotels and restaurants in Mudon?
Radisson Hotel Dubai, Courtyard, and Studio One Hotel are some of the best hotels near Mudon Residency.
Which are the famous malls and supermarkets in Mudon?
Mudon shopping centre is the most reliable shopping complex near the residence.
What are the best schools in Mudon, Dubai?
Zayed University Dubai Campus and the Dhabi University Dubai Campus are the best campuses near Mudon Residency.
Which are the best hospitals and clinics in Mudon, Dubai?
Aster Hospital and Aster clinic are the best healthcare facilities in the area. 
Which are the famous places of worship in Mudon, Dubai?
Mudon Mosque and the Al Madinah Al Mustadama Masjid are the most famous Mosques in the area.
What are the pros and cons of living in Mudon, Dubai?
Mudon is a secure and safe area with several playgrounds and amenities, especially for kids. It also has lessons and classes like art, music, and even the soccer league to keep kids active and occupied. The only issue you might face is traffic, mostly during the morning on the road Al Queda and the noise, which is occasionally audible and inconvenient.