About Al Reef, Abu Dhabi
Al Reef is a sought-after residential development in Abu Dhabi, United Arab Emirates. Al Reef is strategically located near the Abu Dhabi International Airport and provides quick access to the city's business and leisure facilities. The development offers a range of amenities for its residents, including swimming pools, sports courts, parks, a clubhouse, restaurants, and shopping centres.
Al Reef is well-connected to the city centre and other major city areas, offering convenience to its residents. Whether you're an expat looking for a home away from home or a local looking for a luxurious place to call your own, Al Reef has something for everyone. From its vibrant community life and lush landscapes to its convenient location, Al Reef has become a popular choice for those looking for a comfortable and peaceful living environment.
Al Reef offers a wide variety of real estate for both rent and purchase, with something to suit every budget. Villas, townhouses, and apartments are available, all of which are built to the highest standards of design and quality.
Key Highlights of Al Reef, Abu Dhabi
What is Great Here!
Residential Properties

Luxury Villas and Resorts

Amazing Tourist Attractions

Proximity to Beaches

Diverse Culture

Great Schools
What Needs Attention!
Public Transport

Restaurants

Pollution

Limited Parking Spaces
Properties in Al Reef, Abu Dhbai
The properties in Al Reef range from one-bedroom apartments to five-bedroom villas, with some featuring private swimming pools and gardens. All properties have modern amenities such as air conditioning, dishwashers, and washing machines. Some also include additional features like jacuzzis and fitness rooms.
Whether you're looking for a place to rent or a property to purchase, Al Reef has something for everyone. Al Reef offers plenty of options whether you're a single person or a family looking for a new home.
Al Reef Downtown is the most sought-after residential zone in Al Reef, offering a wide range of amenities such as shops, restaurants, parks, and community centres. 
Off Trends in Al Reef, Dubai
Al Reef is a prime residential area with many options, from luxurious homes to spacious villas and stylish apartments. Apart from its elegant architecture, Al Reef is also known for its off trends that set it apart from other residential communities in the UAE.
Most homes in the locality feature lush gardens and courtyards, allowing residents to enjoy outdoor activities such as barbequing, lounging by the pool, or simply enjoying the fresh air. Shopping in Al Reef also offers a wide variety of items and services, with some stores even providing delivery services at your doorstep.
Rental Trends in Al Reef, Abu Dhbai
Al Reef is a vibrant community that offers its inhabitants various rental options. The area is home to various residential and commercial properties, making it an ideal place for renters to call home. This trend is expected to continue in the near future as more people flock to the area looking for affordable and comfortable accommodations.
For those looking for luxury living, a range of luxury apartments is available at higher prices. Al Reef also offers excellent facilities and amenities such as schools, shopping centres, supermarkets, mosques, parks, and more, making it desirable for renters looking for modern conveniences.
By Budget
By Property Type
By Beds
Sale Trends in Al Reef, Dubai
Al Reef is a popular locality for property buyers and investors, as it has a wide range of properties available at attractive prices. The sale trends in Al Reef indicate that residential properties are in high demand, especially apartments and villas. There is a steady demand for these properties, and they are popular among investors looking for a good return on their investment. Prices vary depending on the size and quality of the property.
In addition, properties located closer to major attractions, such as Abu Dhabi Airport, Yas Mall, and Al Raha Beach, are more expensive. For investors looking for higher returns, there are also commercial properties available in Al Reef. 
By Budget
By Property Type
By Beds
Public Transportation
Al Reef offers its residents a wide variety of transportation options, making it easy and convenient for them to get around the area. The locality is well connected by buses, taxis and even Uber, allowing people to travel to nearby places or Abu Dhabi.
Most residents rely on their vehicles to get around the Al Reef. You can also take public transportation in the form of a taxi. One bus links this neighbourhood to Zayed Sports City for commuters seeking more economical transit options. This district can also be quickly reached by ordering online from an established cab company operating at your desired location.
In addition to these public transportation options, the locality also has a few private operators offering minibuses, which can be hired at an affordable cost.
Amenities
Schools / Educational Institutes

Supermarkets

Hospitals / Clinics

Places of Worship
Education is one of the most important aspects of any developing society, and Al Reef is no exception. The locality has seen tremendous growth in its educational infrastructure in the past few years, with various schools and educational institutes offering quality education.
Sabis School

Raha Internatational Schools

Super Nanny Nursery

Maple Bear Al Reef
Select Supermarkets are located in Al Reef's Arabian Village central plaza and several other local grocery stores around the area. Those living in AlReef can easily drive in less than 10 minutes to Carrefour in Deerfields or Spinney's in Khalifa City A for more extensive shopping needs. In summary, there are the following supermarkets in Al Reef:
Select Supermarkets

Carrefour

Spinney
Al Reef is home to several hospitals and clinics that provide quality healthcare to the residents of the locality. These hospitals and clinics provide world-class medical care and treatments with highly trained and experienced staff who are dedicated to delivering the best possible results.
The facilities are equipped with the latest technology and medical equipment, ensuring that the patients receive the best care available.
Ibn Sina Medical Centre

Al Ahaly Medical Centre

Khyber Medical Centre

Nora Medical Centre

Talat Medical Centre

Aster Medical Centre

Khaleefa Medical Centre

Al Sabah Medical Centre

Burjeel Medical Centre

Mediclinic

NMC Royal Hospital
For Muslim residents, Camp Masjid is conveniently located in the development. For Christians, Mar Thoma Church in Mussafah is the closest option, 20 minutes away by car. In 12 to 13 minutes, Hindu residents can reach the BAPS Hindu Mandir and Abu Dhabi Swaminarayan Temple.
Best Hotels in Al Reef
Al Reef witnesses a great influx of tourists every year, and it has a great collection of hotels and accommodations. Visitors can avail some of the best hotels in Al Reef. Here are some of them:
Ibis Abu Dhabi Gate

Al Reef Hotels

Premier Inn Abu Dhabi

Emirates Park Resort

Radisson Blu Hotels
Lifestyle
Shopping Centres / Malls

Restaurants

Beaches Nearby

Leisure Activities
For comparison, most places in the UAE have a large shopping mall, and Al Reef Abu Dhabi is one of the only ones that don't have one. If you live in the region and you're looking to go shopping for clothes and consumer goods, your best option is Deerfields or Al Raha Mall. 
Al Reef is home to a variety of restaurants, from traditional Arabian cuisine to international cuisine. There are numerous restaurants and cafes that serve a wide range of dishes, including Lebanese, Italian, Indian, and Chinese.
The area offers quick snacks such as shawarma and kebab for those seeking fast-food options. Here are some great options for foodies:
Il Forno Al Reef

Just Kebab

Calzone Cucina

Just Kebab 
Al Reef is home to some of the most beautiful beaches in the UAE. Al Reef has various beaches on the eastern coast of Abu Dhabi, each offering its unique experience. From family-friendly beaches to romantic secluded spots, there's something for everyone.
Overall, Al Reef is a great place to visit for those who want to take in the stunning beaches and enjoy the relaxing atmosphere that this area of Abu Dhabi has to offer.
Al Raha Beach

Yas Island Beach

Saadiyat Beach
Al Reef is one of the most iconic landmarks in Abu Dhabi, followed by the Abu Dhabi International Airport. Ferrari World Abu Dhabi is located directly across the road from Sheikh Khalifa Bin Zayed Street E12.
In addition to the beach, golfers can visit Al Ghazal Golf Club, 17 minutes away from the hotel. There are also many leisure points on Yas Island, which are easily accessible from the hotel. 
Ferrari World

Al Ghazal Gold Club

Activities on Yas Island
Al Reef - Location Map and Landmarks
Distance and Commute Time
The distance between Al Reef and the Abu Dhabi International Airport is only 9 kilometres which takes about 10 minutes to reach.

The distance between Al Reef and Al Raha Beach, Khalifa City A and Yas Island is 16 kilometres which takes about 15 minutes to reach. 

The distance between Al Reef and The Sheikh Zayed Mosque is around 27 kilometres which takes about 20 minutes only to reach. 

The distance between Al Reef and the Louvre Abu Dhabi is around 33 kilometres which takes about 22 minutes to reach.
Al Reef, Abu Dhabi
Ratings and Reviews
Shaheen Raza
Al Reef is a great place to live in. The locality is very family-friendly and has many amenities nearby. It's close to the beaches, and there are plenty of shops, restaurants and leisure activities to enjoy. I also like that it is near beaches and offers a wide range of shopping malls, supermarkets and restaurants.
Jamal Ali
An ideal place for families who are looking for a good location to settle in. It has good public transport options and plenty of recreational activities. I feel safe living in this locality as it is well-monitored by the police and other authorities. The property rates are reasonable here compared to other localities in Abu Dhabi.
Amir Dasani
Amazing Place with Great Facilities
I moved to Al Reef a few months ago, and I'm really glad I did. It's an amazing place with great facilities and amenities. There are lots of restaurants, cafes, supermarkets and even some great beaches nearby. I love that there are many recreational activities for everyone to enjoy too. The community is friendly.
Iqbal Roy
Great for Families and Kids
I've been living in Al Reef for the past 4 years, and can honestly say, it has a great atmosphere, with friendly locals and plenty of facilities nearby. The transports are excellent, the property rates are reasonable, and the schools and institutes are top-notch. I recommend Al Reef to anyone looking for a safe and family-friendly place. 
Wasim Khan
Collection of Restaurants and Shops
I've only been living in Al Reef for a few months, but I'm already in love with this place. It's a great spot for families and has plenty of restaurants, shops and leisure activities nearby. It's safe, clean and well-maintained, plus the prices of the property are very reasonable. I couldn't be happier here!
Top Articles on Real Estate in Abu Dhabi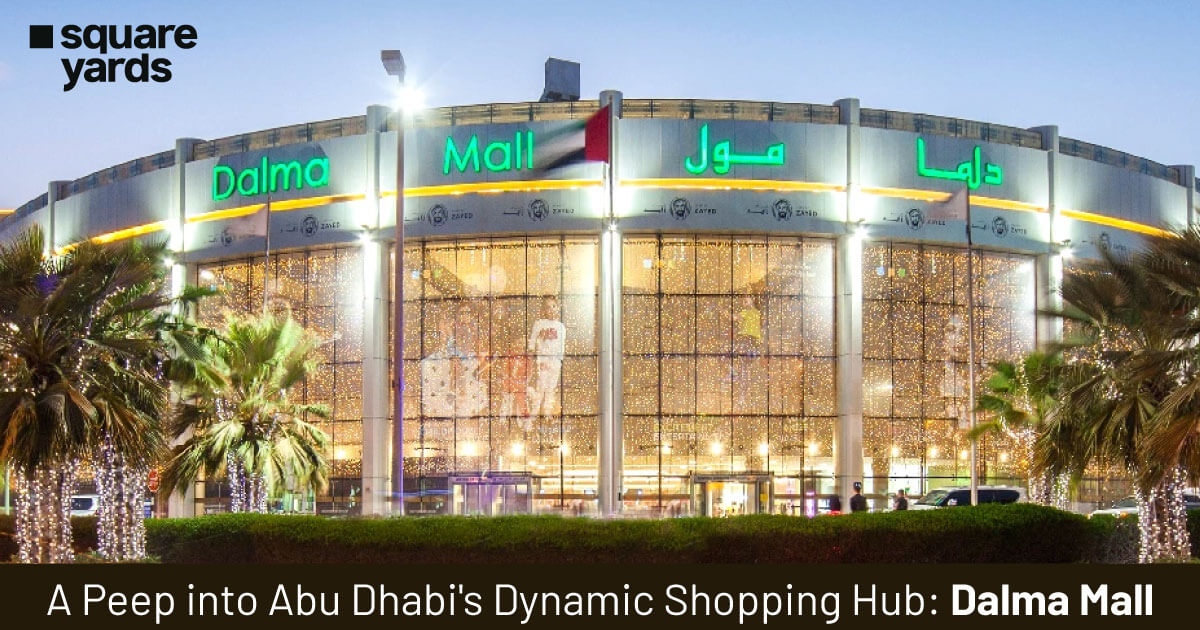 In a world where shopping transforms into art, dining orchestrates a symphony of flavours, and entertainment spins tales of pure…...
Frequently Asked Questions (FAQs)
Is Al Reef Freehold?  
Yes, it is a freehold property development, which means that foreign investors are allowed to purchase a property. 
What are the top attractions in Al Reef?
Visitors can explore some of Abu Dhabi's most popular tourist destinations, like Yas Waterworld and Ferrari World, as well as local attractions, such as Heritage Village and Al Ain Zoo.
Are there any schools nearby?
There are several international schools located nearby, as well as kindergartens and nurseries providing daycare services for children under the age of 5.
Are there any public transportation options available from Al Reef?
With its dedicated bus service operated by the Department of Transport (DoT), travelling within Al Reef is made easy and hassle-free. Apart from that, various metered taxi companies provide reliable transport services within the city and beyond.
Are there any other facilities or amenities provided in Al Reef?
Aside from the aforementioned attractions and facilities, Al Reef offers residents modern gyms and swimming pools, spas, tennis courts, parks with landscaped gardens, jogging tracks, and basketball courts.
Which are the best communities to live in Al Reef?
Al Reef has a number of beautiful residential; neighbourhoods for residents to choose from. These include Al Reef Downtown, Al Reef Villas, La Hoya Bay and Arabian Villas, among others.
What are the best hotels and restaurants in Al Reef?
Popular restaurants in the area include Cho Cho San and Pappagallo, as well as Al Diwan café for quick bites and desserts. As for hotels, the Radisson Blu Hotel, Grand Millennium Al Wahda and Jumeirah at Etihad Towers are highly rated for their attentive service and comfortable rooms. 
Which are the famous malls and supermarkets in Al Reef?
There are two large shopping malls in the UAE, Deerfields and Al Raha Mall, so if you live in the region and are looking for clothes or consumer goods, you'll have the best options.
Which are the best hospitals and clinics in Al Reef?
Al Reef has some of the best medical care options in the UAE. Some hospitals are Ibn Sina Medical Centre, Al Ahaly Medical Centre, Khyber Medical Centre, and Nora Medical Centre.
Which are the famous places of worship in Al Reef?
Al Reef has several places of worship for different faiths, including churches, mosques, temples, gurudwaras and synagogues.
What are the pros and cons of living in Al Reef?
Al Reef is one of the most sought-after residential locations in Abu Dhabi, as it provides easy access to major attractions such as Yas Island, Saadiyat Island and Al Raha Beach. On the other hand, Al Reef can get quite noisy during rush hour due to the high volume of traffic.