About Yas Island, Abu Dhabi
Yas Island, which has a surface area of 25 km2, is an all-in-one stop for all your amusement requirements. The island has plenty to surprise you, including theme gardens, beaches, shops, and other exciting destinations, whether you're looking for soothing pursuits or exciting trips.
In addition, you will undoubtedly experience nearly the most attractive and mesmerizing views. It is because beautiful mangroves and new canals surround the island.
Warner Bros in Abu Dhabi has energetic vibes that will make you nostalgic for your youth and thrill visitors worldwide. However, the world's largest skydiving arenas indoors are found at CLYMB on Yas Island, where you may enjoy the excitement of jumping while remaining in a secure environment.
Conversely, Yas Island is household to Ferrari Realm for those seeking an excitement-filled day, with the most significant and exciting Ferrari theme roller coasters, including the world's quickest roller coaster. The optimum recreation destination for children and families in locations such as Yas Waterworld, which is renowned for its exciting water rides.
Key Highlights of Yas Island
What is Great Here!
It's suitable for families

It is located conveniently, 15 minutes from Abu Dhabi International Airport and 30 minutes from the city.

Well-known theme parks

Top-notch links golf course

A lovely beach

Luxurious hotels

Warner Bros., the largest indoor theme park in the world, is present here
What Needs Attention!
You always need a vehicle to move around

It is not a part of the central city of Abu Dhabi.

It could be expensive due to price hikes.

You have to move a lot to get to basic amenities.
Properties in Yas Island
Over ten years ago, in 2007, Aldar Properties started constructing the artificial Yas Island in Abu Dhabi. The project's price tag exceeded $36 billion. The Yas Marina Circuit hosts the Etihad Aviation Formula 1 Grand Prix in Abu Dhabi. Yas Waterworld, Warner Bros. World Abu Dhabi, which debuted in late July, and Ferrari World amusement park are on this island of more than 2,600 hectares.
The island has seven "starship" hotels, a marina, a beach, a concert hall, an indoor movie theatre, Yas Mall, Abu Dhabi's largest shopping mall with 400 international brand stores, and Yas Links, the world's 44th-ranked golf course.
Aldar Properties is the leading construction company for real estate on the island. Although It's not the only builder on the island, you may discover projects here from Miral, Reportage, Imkan, and other companies. You can purchase both enormous villas and spacious flats.
Off-Plan Trends in Yas Island
Yas Island boasts luxurious villas, homes, and flats. The island is still growing, and there are many new developments. The significant benefit of off-plan purchases is their significantly reduced price compared to finished goods.
For most developments, an off-plan also offers instalment payment, which is in stages as work on the completed project. Consequently, you will not be required to invest the total at once.
You can pick an appropriate property in various sizes and configurations on this island. Depending on your needs, you may choose from compact studios, multi-room apartments, duplexes, and large villas. Additionally, you can buy property for building and get the design you love.
Rental Trends in Yas Island
Establishing your budget is the first stage in your search for homes if you're looking to rent a place. The property on Yas Island with the lowest price is at Waters Edge, while the unit with the highest price is in Yas Acres.
When purchasing or renting a house, location is the most critical factor. To prevent traffic and high transportation costs, renting a Yas Island property close to your place of employment is ideal.
By Budget
By Property Type
By Beds
Sale Trends in Yas Island
Yas Island is one of the top locations in Abu Dhabi for real estate sales. Yas Acres in North Bay, which is one of the most well-liked residential developments for purchase on Yas Island, offers a wide range of property options for sale. A 5-bedroom duplex apartment, 4-bedroom townhouses, and 2-, 3-, and 2-bedroom duplex flats are available in Perla 1. With 3, 4, and 5-bedroom duplex flats and a luxurious 4-bedroom simplex apartment, Perla 2 also offers a range of housing options.
Public Transportation
Yas Express, the free shuttle service, can take visitors to any main island attractions. With distances of just 10 minutes from the Abu Dhabi International Airport, 25 minutes from Abu Dhabi, and 45 minutes from Abu Dhabi, Yas Island is easily accessible by taxi.
The city of Abu Dhabi is easy to navigate, and many inexpensive taxis are available. They request by waving them down on the side of the road, calling the TransAD hotline at (600) 535353, or using the Abu Dhabi Taxi app, which is available on both iOS and Android devices.
Amenities
Nurseries / Educational Institute

Supermarkets

Healthcare Facilities

Places of Worship
There are high scopes of education and nurseries on Yas Island. Here are some of them:
Another concern for parents in the city's capital is locating the ideal school.

The Sabi's system is available from K–12 at Sabis International School. It is on the actual island.

The Aldar Academy in West Yas is another local school that teaches the American curriculum up to Year 12.

A short drive will also take you to the famed Yellow Submarine Nursery.
Some of the well-liked stores on Yas Island for locals to drop into include:
The enormous Carrefour in Yas Mall is incredibly stocked with fresh vegetables, among other necessities.

Additionally, the island is dotted with smaller Zoom shops and other regional supermarkets.
Most Yas Island inhabitants visit the Medeor Health Centre at Yas Mall for minor illnesses. On the main island, the multispecialty hospitals close to Yas Island are:
Cleveland Clinic

NMC

Burjeel

Mediclinic in Khalifa City A

Al Noor on the Sheikh Khalifa bin Zayed motorway.
Like other residential regions in the nation, Yas Island is home to several mosques that serve the community's spiritual and religious requirements.
The ADNOC Mosque, West Yas Mosque, and Yas Mall Mosque are notable mosques.

With St. Joseph's Church in the capital city and St. Paul's Church in Mussafah, Christians don't need to travel too far.

From the island, it will take 15 minutes to get to the BAPS Shri Swaminarayan Mandir Temple.
Best Hotels on Yas Island
Book your accommodation at these posh hotels and resorts on Yas Island easily:
Rotana

Abu Dhabi's W - It is an iconic building on the island and a 5-star resort.

Hotel Radisson Blu Yas Island

The Park Inn by Radisson Abu Dhabi

Centro Yas Island
Lifestyle
Shopping Centres / Shopping Malls

Restaurants / Dining

Beaches Nearby

Leisure Activities Nearby
Yas Mall: When the temperature climbs throughout the summer, Yas Mall is sure to become a popular favourite for shopping soirees if you're a shopaholic. It's the biggest shoppingcentrer in Abu Dhabi.
Gourmet options abound, as do some of the Emirates' best-licensed pubs and clubs. Living on the island is particularly remarkable because of the stunning views of the harbour, the lovely promenade, and the vibrant spirit of the neighbourhood. The following are some of Yas Island's top eateries:
Black Tap,

Graph Burgers and Shakes,

Texas Roadhouse,

Galito's,

P.F. Chang's,

Cipriani,

The Belgian Cafe at the Radisson Blu,

The Aquarium and Stars n Bars in Yas Marina.
Fine dining establishments on Yas Island:
Atayeb in Yas Viceroy and Angar, which serves modern Indian food, are also well-known for their selections.
Those living nearby don't need to travel far to reach a beach! Yas Beach is a stunning, tranquil beach on Yas Island that transports you away from the island's activity and is renowned because of its white sand, brilliant blue waves, and native mangroves. You can enjoy the outdoor gym, water sports, and kayaking on Yas Beach (Siri Bani).
Locals on the island are accustomed to experiencing some top national landmarks. However, Yas Island has so much to offer that boredom is unthinkable when residing here. There is much to discover on the island, like:
World-renowned Formula 1 Grand Prix track

A stunning golf course

A sizable event stadium

Yas Marina Circuit

Ferrari World

Etihad Park

Warner Bros.
Yas Island - Location Map and Landmarks
Distance from Yas Island to Other Popular Places
The international airport in Abu Dhabi is 30 minutes away from Yas Island.
Abu Dhabi is 50 minutes away by car, and Al Ain and Sharjah are two hours away.

It takes 20 minutes to go to other sights, including the Sheikh Zayed Grand Mosque and the Louvre Museum on Saadiyat Island
Yas Island, Abu Dhabi
Ratings and Reviews
Roxanne Nichols
Complete package for the whole family
I'm happy I decided to visit Yas Island. My children were overjoyed—an all-inclusive package for the family. The highlight of our vacation was our encounter at the hotel where we were staying. The meal was fantastic, the service was impeccable, and we created some beautiful memories.
Abe Lowery
Outstanding hotel accommodations are available throughout the F1 season. In addition, the staff organized effective events. They go above and beyond to satisfy visitor requirements. We'll soon return to Yas Island.
Zahra Khan
An enjoyable stay at Rotana
We had a wonderful time. The staff made sure that our family's trip was enjoyable. They understood our requirements. Without a doubt, I would visit again.
Rudy Jhonson
Our hotel was the W Abu Dhabi. The ideal place to have a drink at sunset is the Skylite Bar. Various hot and cold items are available for breakfast at Origins, the hotel's all-day dining establishment. People who need special dietary accommodations are adequately taken care of.
Rhonda Williams
Amenities are readily available
The valet parking fee is typically waived, and there is a free shuttle to the island's major sights. In addition, the hotels have spas and public swimming pools conveniently available. Kids' entertainment is also available.
Top Articles on Real Estate in Abu Dhabi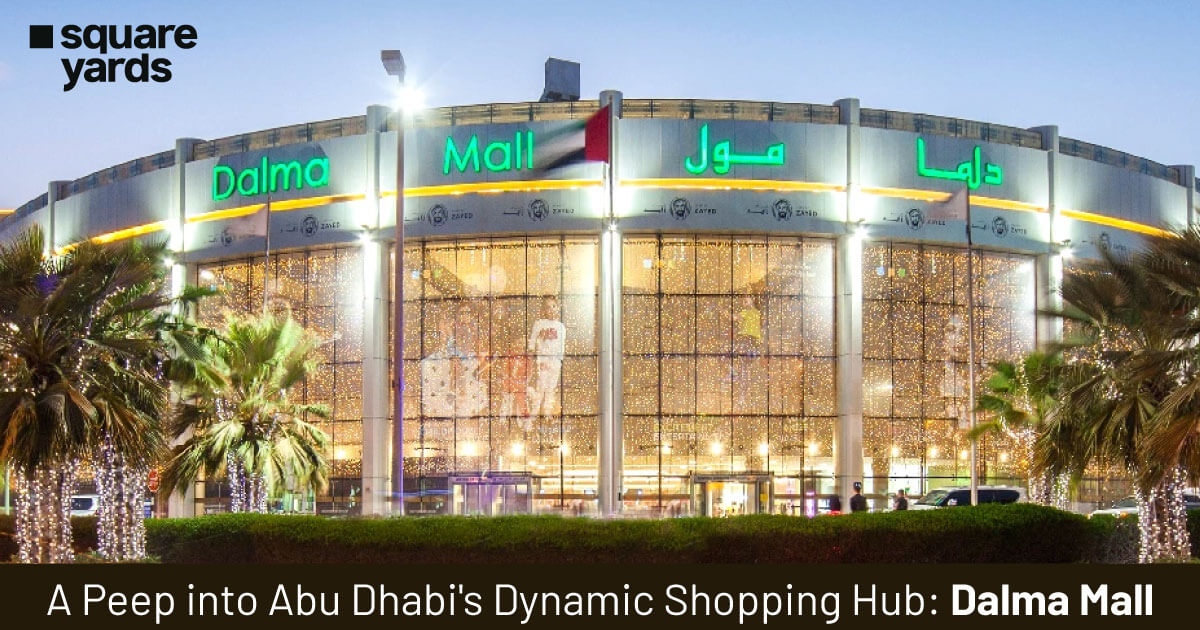 In a world where shopping transforms into art, dining orchestrates a symphony of flavours, and entertainment spins tales of pure…...
Frequently Asked Questions (FAQ's)
Is Yas Island Freehold?
Yes, Yas Island is freehold, and properties are available for purchase.
What are the top attractions on Yas Island, Abu Dhabi?
The main attractions are the Ferrari theme park, Warner Bros. Park, Yas Marina Circuit, Yas Golflinks, Yas Beach, and much more.
How do I get to Yas Island in Abu Dhabi by bus and metro? And which is the nearest metro station?
You can take a bus in around 4 hours and 9 minutes from UAE Exchange Metro Station 1 to W Abu Dhabi – Yas Island by passing through Ibn Battuta Metro Station 1, Abu Dhabi Airport Terminals 1 and 3, Abu Dhabi Airport, Ibn Battuta Bus Station 10, and W Hotel Yas Island.
Which are the best communities to live in on Yas Island, Abu Dhabi?
Yas Acres and West Yas are two of the best off-plan property complexes in Abu Dhabi for anyone looking to invest in Yas Island. Ansam is a well-liked option for ready-to-move-in homes on Yas Island, particularly for apartment rentals.
What are the best hotels and restaurants on Yas Island?
The popular choices on Yas Island for hotel accommodations are W Abu Dhabi, Yas Island Rotana, and Radisson Blu Hotel. The popular spots for food are Texas Roadhouse, P.F. Chang's, Galito's, Cipriani, and Black Tap Burgers and Shakes.
Which are the famous malls and supermarkets in Yas Island?
The most famous mall on Yas Island is Yas Mall.
What are the best schools on Yas Island, Abu Dhabi?
Sabis International School, Aldar Academy, and Yellow Submarine Nursery are well-known schools on Yas Island.
Which are the best hospitals and clinics on Yas Island, Abu Dhabi?
Medeor Medical Centre, NMC, Burjeel, the Cleveland Clinic, Mediclinic (Khalifa City A), and Al Noor are some options for hospitals on Yas Island.
Which are the famous places of worship in Yas Island, Abu Dhabi?
Some famous places of worship on Yas Island are the West Yas Mosque, the ADNOC Mosque, the Yas Mall Mosque, St Joseph's Church, and St Paul's Church.
What are the pros and cons of living on Yas Island, Abu Dhabi?
Yas Island is apt for people looking for a one-stop spot for all entertainment, adventure, or leisure activities. However, when it comes to living on the island, amenities are also readily available, yet the cost of living could be a deal-breaker for some.