About Saadiyat Island, Abu Dhabi Overview
Saadiyat Island in Abu Dhabi is an oasis of beauty, luxury, and wonder. Situated off the coast of Abu Dhabi, this man-made island is home to some of the world's most beautiful beach villas, five-star resorts, stunning scenery, and a picture-perfect setting.
This is one of the most popular islands in the UAE. Its incredible beauty, things to do, and attractions ensure that everyone visiting has a great time. Saadiyat Island is a must-see in the area because it has beautiful white beaches and clear blue water.
With excellent nightlife, fine-dining restaurants, world-class shopping, and more, Saadiyat Island will surely make your holiday unforgettable.
Come and explore all that Saadiyat Island has to offer!!
Key Highlights of Saadiyat Island
What's Great Here!
Splendid beaches

Luxurious resorts

Ecological parks

World-class attractions

International art and culture
What Needs Attention!
Transportation infrastructure

Availability of affordable housing

Pollution
Properties in Saadiyat Island, Abu Dhabi
Saadiyat Island in Dubai is the best spot to live a life of opulence and refinement. The luxurious accommodations at this world-famous spot range from modern studio flats to huge penthouse suites fit for a king.
Incredibly, the island is home to a wide variety of housing options, including flats with as little as one bedroom and as many as four, as well as villas and townhouses. Each of these units, with an average carpet size of roughly 2,000 square feet, is thoughtfully created to provide the utmost ease and luxurious living.
Some apartments and penthouses even provide stunning views of the Arabian Sea and Abu Dhabi corniche, making it possible to live out your beachfront fantasies. The villas and townhomes have high-quality fixtures and furnishings and may be customised with various add-ons, including outdoor living areas and swimming pools.
Off-Plan Trends in Saadiyat Island
Saadiyat Island is the perfect place to invest in off-plan properties. With its luxurious villas, beautifully furnished studio apartments, and one and two-bedroom apartments, this island offers many possibilities for those looking to buy off-plan.
With a tranquil setting and easy access to all the facilities and amenities you could ever want, Saadiyat Island is a dream come true. Whether you're looking for one-bedroom apartments that range from 45.7 - 84 sq. ft., two-bedroom apartments from 79.6 to 111 sq. ft., luxurious villas from 201.6 - 394 sq. ft., or fully furnished studio apartments from 234 sq. ft., you're sure to find a property that's perfect for you.
Rental Trends in Saadiyat Island
With its burgeoning rental market, the island is becoming a preferred choice for renters looking to call the Emirate their home. Featuring one-bedroom, and two-bedroom apartments, studios, and villas, Saadiyat Island is the perfect mix of contemporary and traditional that appeals to all kinds of renters. The average floor size of one-bedroom is 1,150 sq. ft., two-bedroom is 2,000 sq. ft., and for studios and villas, 10,000 sq. ft. and 9,100 sq. ft., respectively.
With its great potential, the rental market in Saadiyat Island is buzzing and is poised to continue to grow, so find your perfect space today!
By Budget
By Property Type
By Beds
Sale Trends in Saadiyat Island
Saadiyat Island is your go-to spot if you want an up-and-coming residential area in Abu Dhabi. It's a prime location for new buyers, as the sale trends of its property have been promising for the past few years.
One-bedroom apartments typically have floor areas of 560 sq. ft., two-bedroom apartments start from 1100 sq. ft., studio apartments from 625 sq. ft., and villas from 1766 sq. ft.
With residents and investors flocking to Saadiyat Island for its luxurious real estate, you can be sure that this area is the place to be for property sale trends in Abu Dhabi.
Public Transportion
Public transport on Saadiyat Island is a fantastic way to explore the city! The island, which houses some of the most iconic landmarks in the UAE, combines a perfect blend of public transportation and on-demand taxi services.
| Bus / Metro | Route |
| --- | --- |
| 301A | Al Wahda Station - Airport Terminal 1 (Frequency - Every 20 minutes) |
| 371 | Masdar City - Airport Terminal 3 (Frequency - Every 15 minutes) |
| 472 | Marina Mall - Mussafah Sanaiya (Frequency - Every 20 minutes) |
| Red Line | Damac Properties Metro Station |
| | Jumeirah Lakes Towers |
| | Dubai Internet City (Frequency - Every 10 minutes) |
| Green Line | Nakheel Harbour & Tower |
| | Dubai Healthcare City |
| | Jebel Ali (Frequency - Every 15 minutes) |
Amenities
Nurseries / Educational Institutes

Supermarkets

Healthcare Facilities

Places of Worship
Providing the best in terms of quality and education standards, these nurseries on Saadiyat Island are perfect spots for young minds to explore and flourish. 
Saadiyat Island's Kids Academy:

Home to over hundreds of children from various nationalities, this academy is well-equipped to enable children to adopt a holistic approach toward excellence.

Beach Hut Nursery:

Located in the heart of Saadiyat Island, this nursery offers stimulating educational and play activities for children below five years old.

Start Right International Centre: An international centre with a safe and secure environment, Start Right provides individualised learning opportunities for children of all ages.
Have you been looking for supermarkets on Saadiyat Island? Look no further! Here are some of our favourites:
Carrefour:

Offering a wide selection of fresh international produce, Carrefour is the ideal spot for foodies and home cooks.

Spinneys:

Spinneys is family-friendly and offers a plethora of everyday essentials and gourmet food items, making it perfect for stocking up on the weekly shop.

 Waitrose: This top-end supermarket comes with all the bells and whistles, offering everything from top-notch food know-how to unusual delights. If you're looking for the best of the best in Saadiyat Island, Waitrose is the ideal spot.
With these fantastic healthcare facilities, you can be sure that your medical needs are taken care of on Saadiyat Island! 
Ibn Sina Hospital:

Their expert team provides first-class medical care at their primary and speciality services.

NMC Hospital:

From emergency medical locations to a range of preventive, curative, and rehabilitative services—NMC offers it all!

Universal Hospital: This hospital has the best physicians and surgeons, providing high-quality healthcare services for all.
There's something about places of worship that brings us peace and serenity. On Saadiyat Island, you can experience this serenity and peace by visiting these beautiful places of worship.
St. Paul's Church

Omara Hindu Temple

Nurul Haramin Mosque
Best Hotel on Saadiyat Island
Calling all globetrotters and adventure seekers! Look no further if you're looking for the best hotels on Saadiyat Island.
St. Regis Saadiyat Island Resort

Park Hyatt Abu Dhabi

Saadiyat Island Rotana Resort
Lifestyle
Shopping Centres / Shopping Malls

Restaurants / Dining

Beaches Nearby

Leisure Activities Nearby
Start shopping at Saadiyat Island and find the perfect item you've been searching for! With a selection of luxury and unique products, you needn't look any further.
The Galleria Mall:

Featuring designer boutiques, international stores, and some of the most beautiful cafes, The Galleria Mall offers an unparalleled shopping experience.

Saadiyat Beach Mall:

Get ready for a shopping spree in this beach-side mall with a selection of high-end restaurants, quirky cafes, boutique stores, and luxury boutiques, sure to please even the pickiest of shoppers.

The Village Mall: Celebrate local culture and customs at the Village Mall. Shop for traditional souvenirs and one-of-a-kind pieces at boutique stores, or enjoy a delicious dinner at one of the many family-friendly restaurants in the area.
Discover the gastronomic delights of traditional Middle Eastern, Moroccan, and Asian cuisines. These three restaurants on Saadiyat Island are worth checking out.
Emirates Palace –

Head to the iconic and luxurious Emirates Palace, where you can savour traditional Emirati dishes like

Machbous, Biryani

, and

Harees

. Be sure to leave some space in your stomach for mouthwatering desserts like

Luqaimat

and

Haleeb el Sham

.

Urban Eatery –

Get a taste of the Middle East at this chic restaurant. The menu ranges from traditional

Arabic Mezze

platters

to modern Mediterranean and Asian. Please don't leave without trying their famous

shawarma

and

baba ghanoush

!

The Grill At St. Regis – Enjoy a luxurious culinary experience with a mix of traditional French and Moroccan flavours. Sample a range of delicacies, from the slow-cooked lamb tagine to the grilled sea bass. The restaurant also features an extensive wine list featuring some of the world's finest labels!
The summer is just around the corner, and you know what that means! Beach time! Saadiyat Island is home to some of the most stunning, crystal-clear beaches, and if you're looking for a beach getaway close to home, these three beach gems should top your list!
Yas Beach

Tibby's Beach

Saadiyat Public Beach
The joys of Saadiyat Island aren't just confined to modern-day luxuries. There is an abundance of leisure activities to explore in the region, offering something for everybody.
Beach Strolls and Sunbathing: With powdery white seaside to enjoy, it's the perfect place to soak up the sun and take a long stroll on the beach.
Water Activities: Whether swimming, fishing, kayaking, or sailing, Saadiyat Island offers plenty of amazing water activities you can indulge in. Enjoy the crystal clear blue waters by diving into the waves or snorkelling around the coral reefs. 
Adventure and Nature Excursions: Explore the desert areas and hike along the dunes under bright sunshine. You can also head up to the nearby mountain trails and observe the luscious greenery surrounding the area.
Saadiyat Island - Location Map and Landmarks
Schools Near by Saadiyat Island Abu Dhabi
Distance and Commute Time from Saadiyat Island to Other Popular Places
With Saadiyat Island being located in the heart of the city and connected to primary transportation links, it's the perfect spot for ex-pats, residents, and travellers alike to get around.
Distance from the Airport:
From one end of Saadiyat Island to the Abu Dhabi International Airport, it's only a quick 15-minute drive away. With major connecting roads, such as Yas Island, you'll quickly reach your departure gates in no time.
Distance from Metro:
The closest metro station is Sheikh Zayed Bridge. Travellers looking for a low-cost, fast and efficient mode of transportation to get around the city need not worry. Reaching the metro from Saadiyat Island is only a 20-minute drive away.
Distance from Beach:
Saadiyat Beach is just a 15-minute drive away. Soak up the sun, take a refreshing dip, and get lost in the crisp Arabian air only a few kilometres away.
Distance from Major connecting roads:
With major connecting roads, such as Sheikh Zayed Bin Sultan Street, reaching Dubai, Sharjah, and many other places is a breeze. Driving from Saadiyat Island to these destinations will take around 40-50 minutes, depending on the traffic situation.
Saadiyat Island, Abu Dhabi
Ratings and Reviews
Kiki, Traveller
"I'm an avid traveller and love exploring places around the world. Saadiyat Island is a place on top of my list! The beaches are so beautiful, and it feels like an absolute paradise!"
Tom, Wild-Spirited
"I recently went to Saadiyat Island to celebrate a special occasion. I couldn't have asked for a better place! This place has everything from amazing culture to amazing activities!"
Nina, Backpacker
"Last week, I took a trip to Saadiyat Island, which was an experience! The perfect mix of culture, relaxation and adventure make Saadiyat Island an unforgettable and incredible experience."
Mark, Adventurer
"There's nothing more amazing than the exceptional beauty of Saadiyat Island. This place is a wonder to explore, from the crystal-clear waters to the stunning landscape."
Jane, Passionate Explorer
"My friends and I recently visited Saadiyat Island, and I'm so glad we did! From mesmerising sightseeing to extraordinary activities, this place is an absolute pleasure to explore!"
Top Articles on Real Estate in Abu Dhabi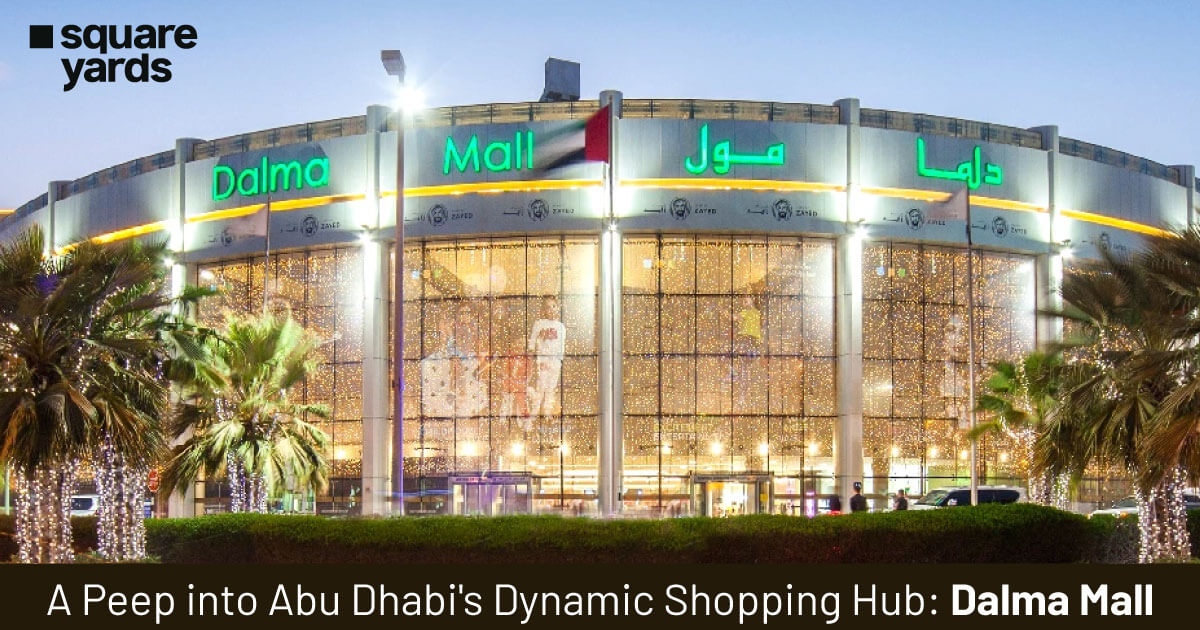 In a world where shopping transforms into art, dining orchestrates a symphony of flavours, and entertainment spins tales of pure…...
Frequently Asked Questions (FAQs)
Is Saadiyat Island Freehold?
Saadiyat Island is a freehold area where ownership is perpetual, and property can be bought and sold.
What are the top attractions in Saadiyat Island, Abu Dhabi?
The island is home to some of the best attractions in Abu Dhabi, such as the Louvre Abu Dhabi, Saadiyat Beach, Saadiyat Cultural District, Abu Dhabi Marina Mall, Yas Marina, and many more.
How to get to Saadiyat Island in Abu Dhabi by bus and metro? Which is the nearest metro station?
The nearest metro station is Marine Station, a few minutes away from Saadiyat Island. Buses from all other points of Abu Dhabi also directly reach the island.
Which are the best communities in Saadiyat Island, Abu Dhabi?
 Some of the best communities on Saadiyat Island are Beach Vista, The Collection, St. Regis, Maray, and Saadiyat Beach Villas.
What are the best hotels and restaurants on Saadiyat Island?
Some popular hotels include Sofitel, The Ritz-Carlton Abu Dhabi, Park Arjaan, St. Regis, Jumeirah Saadiyat Island Resort, and The Westin Abu Dhabi. The island houses many fine-dining restaurants and bars, such as Cipriani, the Union, and Madame Jean.
Which are the famous malls and supermarkets in Saadiyat Island?
For shopping, Saadiyat Island houses several malls, such as the Saadiyat Mall, the Galleria, and the Boulevard. Grocery shopping can be done at Abu Dhabi Co-Operative and Waitrose.
What are the best schools in Saadiyat Island, Abu Dhabi?
Saadiyat Island offers some of the best schools in Abu Dhabi, like the Paris–Sorbonne University Abu Dhabi, New York University Abu Dhabi, British International School, and the Universal American School.
Which are the best hospitals and clinics in Saadiyat Island, Abu Dhabi?
Some of the best healthcare facilities in Saadiyat Island are Clinique de Saadiyat, Royal Hospital, and Medeor 24×7 Hospital.
Which are the famous places of worship in Saadiyat Island, Abu Dhabi?
Some popular places of worship on Saadiyat Island include the Abu Dhabi Grand Mosque and the Basilica of St. Francis.
What are the pros and cons of living in Saadiyat Island, Abu Dhabi?
Living on Saadiyat Island has the advantages of serene beaches, world-class entertainment, top educational facilities, and a host of recreational activities. However, it also has expensive rental accommodation and a lack of public transport.