About Al Hosn, Abu Dhabi Overview
Al Hosn is a well-liked neighborhood in Abu Dhabi and is located on the northern edge of the city. Also, it is the location of Qasr Al Hosn, an important historical site in the emirate.
Al Hosn primarily contains flats for rent, while there are also some commercial buildings here. The community's most notable feature is its extensive road system, which includes Sheikh Zayed Bin Sultan Street and Al Salam Street, which are both easily accessible from Corniche Street and Zayed The First Street.
One important thing to note is that Al Hosn is a neighborhood with residences along the water. With central parks, mosques, educational institutions, retail establishments, and mosques all located on-site, residents can benefit from communal living here. 
The neighborhood hosts a number of celebrations around the year, such as the 10-day Qasr Al Hosn Festival. Every year, the festival honors and highlights Abu Dhabi's rich history as well as the splendor of the Arab world. Both tourists and locals can enjoy performances like the falcon display, Guards March, and AlRazfa Dance of Unity, in addition to a variety of other cultural delicacies.
Al Hosn is a family-friendly neighborhood where residents may enjoy all the benefits of communal life. The neighborhood offers plenty of options for luxurious and comfortable housing.
Key highlights of Al Hosn
What is Great Here!
Many residential options

Accessibility of educational institutes

Good availability of sporting facilities

Several shopping and retail spots

Restaurant options

Good healthcare
What Needs Attention!
Improvement in Public Transportation needed

Fewer nightlife activities

Few hotels
Properties in Al Hosn
Apartments and penthouses in the Al Hosn district range in size from 600 square feet to 3,540 square feet and have one to four bedrooms. Al Hosn's rental flats offer semi- and fully-furnished units with the benefits of designated covered parking and on-site amenities.
Some of the apartments are constructed in the duplex style, while others are distributed over roomy floor plans with en-suite bedrooms, wide, light halls, and fitted kitchens. The balconies of the units facing the gulf provide breathtaking sea views, while the full-length windows let natural light into the homes. There are a variety of property options in Al Hosn, Abu Dhabi.
Off-Plan Trends in Al Hosn
Al Hosn is a prime location for people wishing to invest in real estate in a popular city like Abu Dhabi. The are quite a few projects that are still under development. Thus, Al Hosn has a large number of off-plan developments in addition to ready-to-move projects. You can check out the brand-new off-plan buildings in Abu Dhabi on Squareyards UAE.
Rental Trends in Al Hosn
For all working professionals beginning their ascent into the corporate world, Al Hosn is a blessing. Apartments in Al Hosn can be rented for as little as AED 45,000. In Al Hosn, the average monthly rent for a 3-bedroom apartment and a 4-bedroom apartment is AED 165k. A 1-bedroom apartment in Al Hosn should cost between AED 45,000 and AED 75,000 per month to rent. In Al Hosn, a two-bedroom apartment can be rented for at least AED 50,000.
In addition, the area offers a number of commercial spaces for those looking to start a business here.
By Budget
By Property Type
By Beds
Sale Trends in Al Hosn
Given the lucrative choice in this neighborhood, Al Hosn is one of Abu Dhabi's most potential investment locations. For those wishing to diversify their investment portfolio, this location may present a fantastic investment opportunity given that it contains properties in a wider range of prices and variety. 
Investor demand for commercial real estate is high because of the UAE's favorable business climate and tax rules. On top of that, since UAE provides immense tax relaxations to foreign nationals, it becomes much easier to purchase real estate. You can check SquareYards to find properties that offer good ROI.
Public Transportation
Taking a cab or boarding a bus to get around town is quite easy. Al Ittihad Square Bus Stand is the community's main bus stop. You can also board a bus at the Rashid bin Saeed Al Maktoum Street bus station in Abu Dhabi. It's eight minutes away from Al Hosn.
Amenities
Nurseries / Educational Institutes

Supermarket

Healthcare Facilities

Places of Worship
There are many nurseries and schools in Al Hosn that provide fantastic overall development for kids. These organizations are known to have great focus on quality of education of their students. Some of the nurseries and educational institutes are:
Nurseries
Tiny Dreams Nursery

Playhouse Nursery

Spring Fields Nursery

Apple Bee Nursery

Blossom Nursery

Noah's Ark Nursery
2. Educational Institutions
Iranian School

GEMS Winchester School

Al Ghazali School

Al Bateen Primary Model School

American Community School of Abu Dhabi 

The British School Al Khubairat

Al-Arabi Emirati International School
You won't need to worry about your daily needs in or around Al Hosn. There are numerous grocery stores, micro marts, and supermarkets where you can make a quick stop for groceries and other home needs.
These grocery stores and retail establishments sell a range of items, such as dairy goods, snacks, cereals, and vegetables. Some of them are:
Corniche Grocery

SPAR Express

Khalid Bin Waleed Street

Carry food Supermarket
A number of healthcare facilities with general medical services and specialized care are available to the citizens of Al Hosn. Here are a few top-notch clinics and medical centers in Al Hosn, Abu Dhabi:
Corniche Gate Medical Center

City Clinic

Asmat Dental Medical Centre

Amana Clinic
There are large specialty hospitals as well.
New National Medical Center

Sheikh Khalifa Medical City

Mediclinic Al Noor Hospital

LLH Hospital

Burjeel Hospital
The neighborhood has several well-known mosques, accessible within a few minutes' walk from most residential buildings in Al Hosn. These include:
Sufyan Ibn Al Harith Mosque

Sheikh Khalifa Bin Zayed

The First Mosque

Afra Al Mazroui Mosque
Some of the popular Churches around Al Hosn include:
The Lifeharvest Restoration Church

The Evangelical Community Church

St. Andrew's Church

New Vision Tamil Church Abu Dhabi
Best Hotels in Al Hosn
The two famous hotels in the neighborhood are:
Sheraton Khalidiya Hotel: This 4-star establishment offers the best amenities, stylish, modern rooms, and breathtaking views of the gulf.
Platinum Hotel Apartments: The Platinum Hotel Apartments is another 4-star hotel in the neighborhood. The hotel provides complimentary WiFi, a spa, a fitness center, and an outdoor pool. Every room has a fully functional kitchen, dining area, TV, sun deck, and 24-hour room service. A high-end restaurant with foreign cuisine, valet parking and an airport shuttle is available to guests.
Lifestyle
Shopping centers / shopping malls

Restaurants / Dining

Beaches Nearby

Leisure Activities Nearby
Near Al Hosn, locals can discover a number of malls for all their shopping needs. The closest retail center is the Central Market, a cutting-edge mall with a variety of food options and international brand stores. Al Souq Traditional Market is also nearby, at a distance of 5 minutes from Al Hosn.
Al Hosn is a renowned neighborhood among foodies and is known as a paradise for food enthusiasts. There are numerous cafes and restaurants there that serve both local and foreign cuisines.
Colors Cafe, Stoop Wafel, Tea Burg Cafe, and Fifth Street Cafe are a few of the area's well-known cafes. Crunch & Munch Cafe, Arnoon Restaurant, and Sushi Story are informal dining establishments in Al Hosn.
The closest beach is Abu Dhabi Beach because it is a part of the neighborhood. Families can have little picnics and do other beachfront activities at this sandy beach.
Another choice for beachgoers is Corniche Beach. Certainly, it is one of the nicest beaches in Abu Dhabi for nighttime strolls. There is a long, spotless stretch of sand at the beach, and there are lots of restaurants there. This public beach is divided into three areas: one for singles and groups, one for families with kids, and one for calmer, more serene activities.
There are many things to do in the neighborhood for the locals to enjoy. Visit Corniche Beach and Abu Dhabi Public Beach for some beachside entertainment. Visit one of the local family parks if you'd like to spend some time in the great outdoors and among the trees.
Additionally, you can take part in local celebrations, some of which have been a part of the area for nearly 250 years. 
Another significant landmark in the neighborhood where yearly public events and various art exhibitions are conducted is the Cultural Foundation Abu Dhabi.
Qasr Al Hosn, where one can marvel at the cultural legacy and rich history of Abu Dhabi in the museums, is a well-liked heritage-turned-tourist site in Al Hosn.
Al Hosn - Location Map and Landmarks
Distance From Al Hosn to Other Popular Places
It takes 5 minutes (900 m) to go to Corniche Beach

Abu Dhabi Al Shahama Road is 25 minutes (28 Km) away

The distance to Abu Dhabi International Airport is 38 Km (29 minutes drive)

Sheikh Zayed Mosque Abu Dhabi is 20.6 Km away (21 minutes drive)
Al Hosn, Abu Dhabi
Ratings and Reviews
Rivva Aroa
I love the relaxing evenings
There are numerous restaurants, cafes, and diners at the shopping center. The Al Hosn neighborhood provides beachfront dining in a welcoming environment for families.
Sonali Beinhaff
Love the range of options
One of the best parts about this neighborhood is the variety of options for working professionals looking to rent houses.
Vanita Mehrotra
Ever since I started living here, my travel expenses have been cut down by a lot as it helps me save a lot of money and resources. There are a variety of grocery shops in this neighborhood.
Diego D'Souza
Rich Amenities All-Around
One thing I never had to worry about while living here has been accessing to pharmacies and supermarkets. It is the ideal place for a family man.
Shiba Ahmad
Amazing Parks and Greenery
My favorite thing to do in this neighborhood is relax in the gardens. The green spaces in Al Hosn are simply unmatched.
Top Articles on Real Estate in Abu Dhabi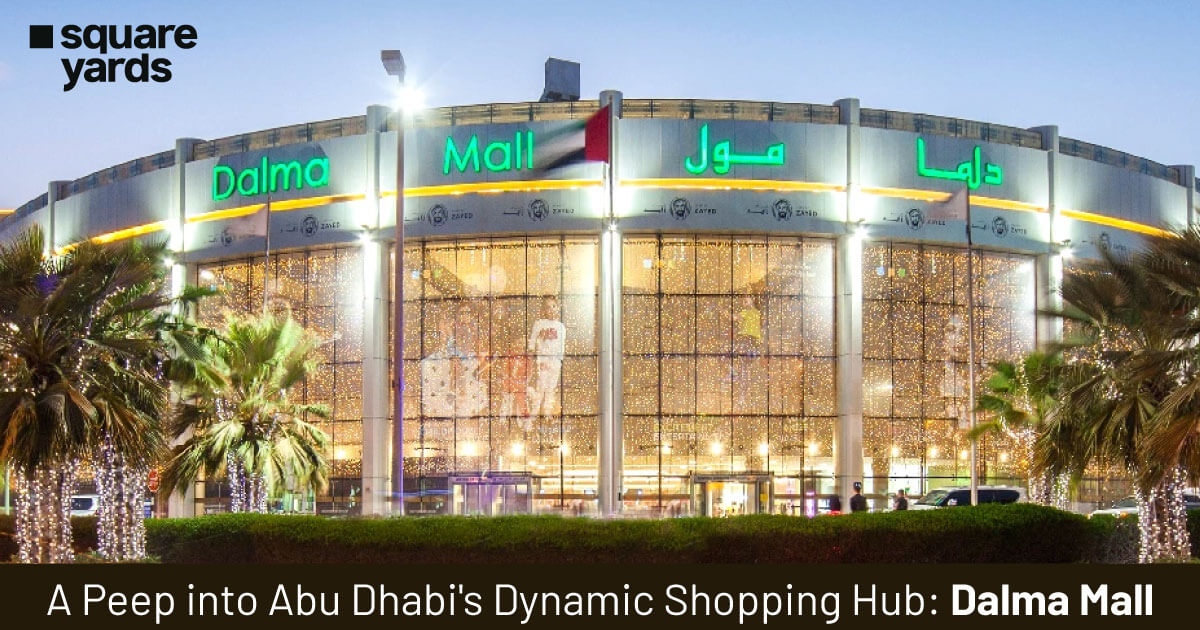 In a world where shopping transforms into art, dining orchestrates a symphony of flavours, and entertainment spins tales of pure…...
Frequently Asked Questions (FAQs)
Is Al Hosn and Dibba Al Hosn same?
Al Hosn is in Abu Dhabi and Dibba Al Hisn is in Sharjah.
What are the top attractions in Al Hosn?
Some of the top attractions include Abu Dhabi City Corniche Park, Corniche Beach and Qasr Al Hosn.
How to get to Al Hosn by bus?
There are 2 bus stands Al Ittihad Square Bus and Abu Dhabi Central Bus station.
Which are the Supermarkets in Al Hosn?
While Al Rawafid Supermarket, Safa Express Supermarket, SPAR Express, Carryfood, and Corniche Grocery are all accessible easily.
What are the best restaurants in Al Hosn?
Colours Cafe, Stoop Wafel, Fifth Street Cafe, and Tea Burg Cafe are some of the best restaurants in Al Hosn.
Which are the famous malls in Al Hosn?
Khalidiyah Mall, United Square Mall, Fatouh Al Khair Mall and WTC Mall are some of the famous malls in Al Hosn.
Which are the best schools in Al Hosn, Abu Dhabi?
The best schools in Al Hosn are, GEMS Winchester School, Al Ghazali School, Al Bateen Primary Model School, and The British School Al Khubairat.
Which are the best hospitals and clinics in Al Hosn, Abu Dhabi?
New National Medical Center, Sheikh Khalifa Medical City, and Burjeel Hospital are the best hospitals and clinics.
What are the famous places of worship in Al Hosn, Abu Dhabi?
Sufyan Ibn Al Harith Mosque, Mosque Of Sheikh Khalifa Bin Zayed The First, Lifeharvest restoration Church, and Afra Al Mazroui Mosque are some of the famous places of worship.
What are the pros and cons of living in Al Hosn, Abu Dhabi?
There are quite a few pros such as good restaurant options, plenty of residential options, several supermarkets. However, there are a few areas of improvement such as, lack of tourist spots, and low rental options.