About Al Bateen, Abu Dhabi Overview
From the stunning buildings and towering skyline to the opulent shops and buzzing nightlife, Al Bateen offers the best of Abu Dhabi's luxury and excitement. At Al Bateen, you'll be right in the middle of Abu Dhabi. The neighbourhood is a hive of activity, full of exciting possibilities. Tourists interested in experiencing a wide range of Abu Dhabi's cultural, recreational, and entertainment offerings will find Al Bateen an ideal starting point.
Shopping addicts need not worry. Al Bateen is home to a wide variety of shops, including The Galleria and the Mall of the Emirates, where you can spend the day browsing till you drop. Discover the world of worldwide fine jewellery, electronics, and retail shops, or delve into the culture of local marketplaces in quest of traditional relics and Arab artefacts.
Visit Abu Dhabi locales on the weekend to participate in fantastic music festivals and dance events, or stop by one of the many bars and clubs in the immediate vicinity to participate in the region's spectacular nightlife. Al Bateen is a haven of opulence and exoticism located in the centre of Abu Dhabi. You may find everything from high-octane thrills to tranquilly at Al Bateen.
Key Highlights of Al Bateen
What is Great Here!
Convenient location

Stunning views

Luxurious amenities

Excellent restaurants

Beautiful beaches and impressive development
What Needs Attention!
Busy roads

Increasing traffic

Parking issues

Overcrowded beach spots

Pollution and security concerns
Properties in Al Bateen
This area boasts a wide range of housing options, from modest apartments to mansions fit for kings. In Al Bateen, you may choose a wide selection of rental options, from efficient flats to spacious three bedrooms. Homes in this neighbourhood typically have a carpeted area of 1,370 sq.ft., so they are very roomy. Most are also equipped, making them a good choice for those who value speed and mobility.
You may escape the bustle of the city and enjoy a more tranquil way of life in Al Bateen. You'll have a tough time finding a home you don't like here, with the gorgeous ocean views and spacious floor plans available.
Off-Plan Trends in Al Bateen
Al Bateen, Abu Dhabi, is at the forefront of real estate trends! Off-plan apartment units are among the most popular in the market today. One-bedroom apartments can range from 800-950 sq. ft., two-bedrooms from 1200-1450 sq. ft., luxurious villas from 1700-2500 sq. ft., and furnished studio apartments from 400-500 sq. ft. All units feature modern amenities and impeccable design, making them perfect for long-term residency or just for a holiday getaway.
Rental Trends in Al Bateen
The rental market in Al Bateen, Abu Dhabi, is constantly on the rise as this thriving and luxurious area continues to evolve.
Roomy, bright, airy spaces with cutting-edge technology make Al Bateen the perfect place to call home. One-bedroom apartments in Al Bateen offer average floor areas of 700 sq. ft., while two-bedroom apartments clock in at a cosy 1,400 sq. ft. Studio apartments can range between 450 and 500 sq.ft., while villas can be as spacious as 4,500 sq. ft. - perfect for the family who enjoys their private retreat. Overall, with the abundance of rentals, from studio apartments to villas, Al Bateen is a top-notch choice for your rental needs.
By Budget
By Property Type
By Beds
Sale Trends in Al Bateen
The trends in property sales in Al Bateen, Abu Dhabi, are looking up. The area is home to many one-bedroom, two-bedroom, and studio apartments, as well as luxurious villas, with floor areas ranging from 500 to 1000 sq.ft., for one-bedroom, 2,200 to 4,500 sq.ft., for two-bedrooms, and up to 8,000 sq.ft., for villas. The ever-growing demand for properties has led to a surge in prices, making this area an ideal choice for investors.
Those willing to invest here stand a great chance of making a solid return on the investment, making it an attractive option for investors.
By Budget
By Property Type
By Beds
Public Transportation
Public transport in Al Bateen, Abu Dhabi, is a breeze - no more traffic, parking woes, or fuel costs! Whether you need to get to the Marina or the airport, the public transport options make it easy.
| Bus Number | Destination |
| --- | --- |
| RTA 114 | Khalid Bin Waleed Station - World Trade Centre |
| RTA 117 | Lamcy Plaza - Jebel Ali |
Amenities
Nurseries / Educational Institute

Supermarkets

Healthcare Facilities

Places of Worship
Al Bateen is home to some of the most renowned educational institutes in the region. With highly experienced teachers and excellent facilities, Al Bateen offers the perfect launch pad for the future.
Habtoor International School:

Offers an international curriculum with Emirati culture and values.

International Community School:

An IB World School offering the Primary Years Programme and Diploma Programme.

Horizon English School: A British school that optimises technology to deliver a globally competitive education.
Do you need to visit a grocery store, and do you happen to be a resident of Al Bateen? Here are some highly recommended Al Bateen supermarkets:
Carrefour:

A firm favourite for the locals, Carrefour offers the best value for your money, with an extensive selection of fresh produce.

LuLu:

Boasting a range of international products, LuLu is the perfect store to explore for interesting treats from around the world.

Safeer: Providing items with an unbeatable price tag, Safeer is your go-to place for budget shopping.
From groundbreaking treatments to dedicated staff, Al Bateen's healthcare facilities will have you feeling safe and sound in no time!
Sheikh Shakhbout Medical City

Corniche Hospital

Bismillah Medical Center
Whatever your beliefs are, you're sure to have a unique and unforgettable experience. So, don't forget to visit these remarkable places of worship in Al Bateen!
St. Francis of Assisi Catholic Church

Hindu Temple:

Al Reem Mosque
Best Hotel in Al Bateen
Hello there, globetrotters! Do you have a trip to Al Bateen, Abu Dhabi, planned soon? Take a look at some of the best hotels here.
The Grand Jumeirah Hotel

Shangri-La Hotel

Marriot City Centre Al Bateen
Lifestyle
Shopping Centers / Shopping Malls

Restaurants / Dining

Beaches Nearby

Leisure Activities Nearby
Al Bateen's three incredible malls are the place to go if you want a shopping experience unlike any other. It's possible to get anything from high-end goods to necessities at these shopping centres.
Al Wahda Mall:

Located in the heart of Abu Dhabi, Al Wahda Mall

is the perfect place for a shopping spree with its wide variety of shops and restaurants. This mall will surely have something for everyone, from luxury clothing brands to traditional Arabian items!

The Galleria:

All eyes are on The Galleria; this chic shopping mall offers the latest in fashion, art, and lifestyle trends. With plenty of restaurants and cafés, this mall is perfect for a daytime shopping trip with friends.

Abu Dhabi Mall: Abu Dhabi Mall is the city's largest shopping centre and offers many international and local brands. Its central location and a wide array of restaurants make it the ideal destination for a shopping and dining experience.
Here is our list of some of the top restaurants in Al Bateen, Abu Dhabi.
Mai Todd:

From the moment you enter Mai Todd, you enter a world of exotic flavours and spices. Enjoy classic Thai dishes like

Pad Thai

and

Tom Yam

and inventive modern dishes like

spicy fish cakes

and

sweet pandan pineapple

.

Soul:

Adapting to its name, Soul is the perfect place to enjoy soulful, soul-nourishing meals. Take a bite of their succulent Mediterranean dishes, like soul-warming

lamb couscous

or flavour-packed

flatbreads

.

Hugo's: Hugo's is where classic European cuisine meets creative flair. Enjoy European staples like succulent steaks and creamy fish dishes, perfectly paired with their exquisite wines.
Feeling the sand between your toes, listening to the waves crash, and contemplating all the potential outcomes. Al Bateen is close to several fantastic beaches, perfect for sunbathing and swimming in the crystal blue seas.
Corniche Beach

The Wave Beach

Al Mair Beach
Get ready for some exciting holiday fun – plan a leisure activity near Al Bateen and enjoy a day out in style!
Hiking:

For breathtaking views of the area and to get your dose of outdoor adventure, choose a hiking trail in and around Al Bateen. Not only will you get to explore nature, but you can also enjoy a quiet moment away from the hustle and bustle of the city.

Biking:

Biking is the perfect activity if you prefer to explore the area on two wheels. With multiple bike trails for all levels, biking in and around Al Bateen is a fantastic way to explore the area's beauty.

Swimming: If you're looking for cool and easy options to beat the heat, then swimming is the best choice! Al Bateen is home to multiple swimming pools and water parks, where you can go for a refreshing dip and relax in the poolside cafe.
Al Bateen - Location Map and Landmarks
Schools Near by Al Bateen Abu Dhabi
Distance and Commute Time from Al Bateen to Other Popular Places
Travelling from Al Bateen to other popular places in Abu Dhabi has never been easier! With the aid of modern security, public transportation, and road systems, you can be sure to reach the places of your choice in no time.
Let's take a peek at the commuting possibilities to popular destinations in Abu Dhabi from Al Bateen.
Distance from the Airport:

Al Bateen is just 11 km from Abu Dhabi International Airport. With a commute time of 13 minutes, you can easily catch your flight in time!

Distance from Metro:

One can easily reach Al Bateen Metro Station, a mere 3 km away. This translates to a commute time of 6 minutes!

Distance from Beach:

It takes only 14 minutes by car to reach the gorgeous Corniche Beach from Al Bateen. The distance is about 8 km.

Distance from Major Connecting Roads: Al Bateen is connected to the Abu Dhabi – Al Ain road, and thus, it gives excellent access to other connecting roads. It is 4 km from Sheikh Zayed Bin Sultan Street and Al Khaleej Al Arabi Street. This gives you an easy commute of only 7 minutes!
Al Bateen, Abu Dhabi
Ratings and Reviews
Quincy
The views are so mesmerising, and the diverse community makes it an exciting place. Everything from the eclectic restaurants to the trendy boutiques makes this one of the hottest spots in town!
Reese
The people are incredibly friendly and make me feel at home whenever I'm there. It's one of my favourite places to spend my time.
Adele
There's so much to explore, from the lively waterfront to the lush gardens. I love taking long walks to take in the stunning views of the city.
Bridget
No place quite like Al Bateen
You've got to experience it to appreciate the vibrant atmosphere and stunning architecture. The city is alive with culture and beauty – I could explore it all day
Aiden
I was pleasantly surprised when I visited Al Bateen! There's so much to discover and appreciate in such a small place. I highly recommend checking out this place – you won't be disappointed.
Top Articles on Real Estate in Abu Dhabi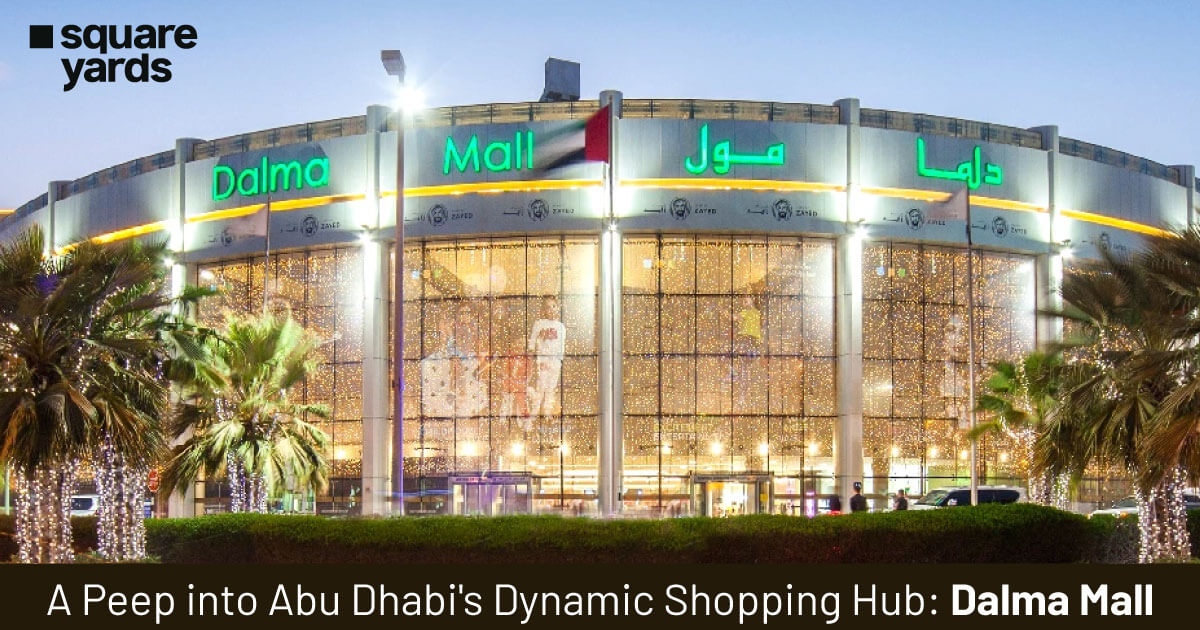 In a world where shopping transforms into art, dining orchestrates a symphony of flavours, and entertainment spins tales of pure…...
Frequently Asked Questions (FAQs)
Is Al Bateen Freehold?
Yes, Al Bateen is a freehold property. And since Al Bateen is a "freehold zone" property, owners enjoy complete ownership of their property.
What are the top attractions in Al Bateen, Abu Dhabi?
From the stunning Sheikh Zayed Grand Mosque to the Yas Water Park, there are plenty of places to discover in Al Bateen!
How to get to Al Bateen in Abu Dhabi by bus and metro? Which is the nearest metro station?
The easiest way to get to Al Bateen is via bus or metro. The nearest metro station is Al Bateen.
Which are the best communities in Al Bateen, Abu Dhabi?
There's a wealth of incredible neighbourhoods to choose from, with Khalifa City, Jumeirah Village Triangle, Al Barsha, and Al Raha Gardens just a few top picks.
What are the best hotels and restaurants in Al Bateen?
Al Bateen is home to numerous renowned hotels, such as Four Seasons and Rosewood, as well as numerous fantastic restaurants.
Which are the famous malls and supermarkets in Al Bateen?
There's a variety of shopping, from the exclusive boutiques at Marina Mall to the traditional Souk. There are also supermarkets, including Carrefour, Choithram, and Al Maya.
What are the best schools in Al Bateen, Abu Dhabi?
There are several prestigious schools in Al Bateen, including BBS Private School and Al Bateen Academy.
Which are the best hospitals and clinics in Al Bateen, Abu Dhabi?
Burjeel Hospital and Al Noor Hospital are two top choices for medical care, while the Medical Center and WellBeing Medical Centers are some of the best clinics.
Which are the famous places of worship in Al Bateen, Abu Dhabi?
The area is home to numerous mosques, such as the Mother of the Arabs Mosque and Al Bateen Grand Mosque, as well as the St. Mary's Catholic Church.
What are the pros and cons of living in Al Bateen, Abu Dhabi?
Al Bateen has a decent variety of amenities, from gorgeous beaches to excellent shopping and dining options. On the other hand, its lack of green spaces can be a bit of a downside.