About Mirdif, Dubai
Mirdif is an eye-pleasing residential area located in the northern part of Dubai, UAE. It is known for its lush green parks and plenty of shopping options. The neighbourhood offers a great selection of schools, hospitals, restaurants and leisure facilities for visitors and residents alike. The neighbourhood includes residential buildings, office towers, and motorsport facilities as part of the Union Properties development.
It is bordered by Rashidiya, Umm Ramool, Al Warqaa and Nad Al Sheba. The Mirdif neighbourhood has grown significantly since its establishment in 2002 and now boasts a population of over 300,000 people.
A wide range of properties is available for rent or sale in Mirdif, ranging from luxury villas to charming apartments. These properties offer luxurious interiors, fantastic outdoor spaces, and beautiful city views. They come with amenities like swimming pools, spas, and fitness centres. The huge apartments and villas are perfect for people who enjoy a luxurious lifestyle.
Mirdif is also a shopper's paradise, with several leading shopping malls like the Mirdif City Centre, Uptown Mirdif, and many more. It houses dining establishments serving local and international cuisines, theatres for movie lovers, children's entertainment centres, and a host of other attractions. The community is also home to several parks and sports facilities, making it a great place to stay fit and enjoy the outdoors. The neighbourhood has something for everyone, making it a great place for locals and visitors. From trendy cafes and high-end restaurants to entertainment spots and green parks, Mirdif is truly an amazing place to live.
Key Highlights of Mirdif, Dubai
What is Great Here!
A Laid-back, Stress-free Life

Roomy Dwellings

Ample Parking Areas

Pet-friendly with a lot of Open Spaces

A Top-notch Educational System

Convenient Access to all parts of the City

A Community for Bachelors & Families

Luxurious Shopping Malls and lively Markets nearby
What Needs Attention!
Private Transportation is Necessary

Prone to rush hour Traffic Congestion

A Bit Noisy
Properties in Mirdif, Dubai
Property seekers looking to rent or purchase luxury homes in Mirdif, Dubai, are sure to find an abundance of options. The area boasts a variety of villas, townhouses, and apartments available for sale or rent. Whether you're looking for something modern or traditional, spacious or cosy, there's sure to be something that appeals to you. The prices for properties in Mirdif differ depending on the size and location of the property and vary from mid-range to luxury living.
2BHK, 3BHK and 4BHK villas are also available for rent or purchase with amenities like swimming pools, spas, and fitness centres. Studio apartments come with all the modern amenities and plenty of storage space. Several gated communities and townhouses are also ideal options for a spacious living area without paying too much. Whether you're looking for an investment property or a family home, Mirdif has it all.
As there is something for people of all ages and backgrounds to enjoy in Mirdif, it has become a popular place to settle.
Off-Plan Trends in Mirdif, Dubai
Many developers have Off-plan projects in Mirdif. There are plenty of options available for those who want to buy homes or commercial spaces in the area, as the place offers buyers excellent value for money.
With its convenient location, access to all parts of the city via bus routes and the Red Line of Dubai Metro, as well as its parks and educational institutions, it's no wonder many people are choosing to invest in real estate in this area. The expansive mid-house and villa markets in Mirdif also make it an excellent choice for those looking to invest in rental properties for a considerable period.
An upcoming project in Mirdif is the Uptown Mirdif development which will feature residential, retail and leisure spaces. Located in a prime location near Emirates Road, this project offers excellent options and is sure to be popular with property investors. It offers a variety of apartment and villa options, with all modern amenities, such as swimming pools, gyms and children's play areas.
Rental Trends in Mirdif, Dubai
Offers Villas and apartments for rent in Mirdif that provide affordable options compared to other areas of the city. From studio apartments to large family homes, there are plenty of rental options in Mirdif.
Various choices like one-bedroom apartments, two-bedroom villas, and even townhouses are available for rent here. Penthouse rentals are also available in the area, which can be perfect for those looking to enjoy luxury living without breaking their budget.
Amenities like swimming pools, fitness centres, spas, and gyms are commonly found in villas and apartments in Mirdif. The area is also known for its pet-friendly policies, so those with pets can easily find a suitable rental option. Families, bachelors, and ex-pats can easily find a suitable home in Mirdif as the area offers plenty of variety.
It is not just residential properties that can be found here; commercial spaces like shops and offices spaces for rent in Mirdif also attract many potential tenants. Business owners will find plenty of retail outlets, restaurants, and cafes in this area. Offices, too, are available at reasonable rates in Mirdif, making it an attractive option when setting up a business.
Sale Trends in Mirdif
Mirdif is an excellent area for those looking to buy property in Dubai. With its convenient location and array of off-plan projects, it's no surprise that Mirdif is a popular choice among buyers. From studio apartments to large villas, buyers can find all kinds of properties in Mirdif suiting every budget and preference.
Prices for sale properties in Mirdif vary depending on the type of property, but they are generally less expensive compared to other areas of the city. The Al Khail Gate and Uptown Mirdif developments are particularly affordable with their collection of 1, 2, 3, and 4-bedroom apartments. They usually have amenities like shared swimming pools, play areas, and gyms.
Expatriates looking to invest in property abroad should consider buying a villa in Mirdif, an area sure to bring remarkable returns. The configuration of the villas for sale in Mirdif is also ideal for larger families, with many of them providing plenty of living space and entertainment zones.
By Budget
By Property Type
By Beds
Public Transportation
The nearest metro station to Mirdif is Rashidiya (6.0 km) located on the Red Line. Residents of Mirdif can also choose to use the Dubai Metro buses, which are easily accessible from all parts of town. The area also has plenty of taxis and rental cars.
| Metro Station | Destination |
| --- | --- |
| Rashidiya | Airport Terminal 1 & 3 |
| | Deira City Centre |
| | Burjuman |
| | Emirates Towers |
| | Jabeel Ali |
Amenities
Nurseries / Educational Institutions

Supermarkets

Healthcare Facilities

Places of Worship
Mirdif is home to many prestigious educational institutions, and the local area also provides several outstanding childcare options for young children. Here are some of the most recommended nurseries:
   

Emirates British Nursery

   

Step By Step Nursery

   

Super Kids Nursery

   

British Orchard Nursery

   

Playhouse Nursery
In Mirdif, Dubai, some of the best secondary schools are:
   

Star International School

   

Uptown International School

   

Farida's School

   

Mirdif American School

   

Mirdif, Private School

   

GEMS Royal Dubai School
With well-known universities nearby, Mirdif is the perfect abode for those seeking an alternative residence. Multiple local and global educational institutions are available to its inhabitants – including some of the most prestigious names in academia – making this location both convenient and desirable. Some of the renowned universities are:
American University

University of Sharjah
Multiple supermarkets, convenience stores and pharmacies are located within Mirdif. Some of the most popular supermarkets in Mirdif are:
Mirdif City Centre Supermarket
The Mirdif city centre supermarket is well known for its extensive range of products, competitive prices and friendly staff. It has everything you need under one roof, from fresh vegetables and fruits to household items like detergents, laundry and toiletries.
A stunning view of Mirdif City Centre Supermarket
●      Carrefour
This supermarket is a great choice for those looking for international products. It has an extensive selection of imported food items and also stocks a wide range of other goods, such as electronics, toys and sports equipment.
The façade of Carrefour, Mirdif
●      Big Way Supermarket
One of the most popular supermarkets located in Mirdif is the Big Way supermarket. It offers a comprehensive selection of groceries, health products, hygiene products and more at competitive prices. The store also provides free delivery services, and one can place orders over the phone for added convenience.
When it comes to healthcare facilities, Mirdif is well-equipped with several hospitals, clinics and pharmacies. Some of the most popular names offering quality healthcare in Mirdif are
Al Zahra Hospital

Mediclinic Dubai Mall

Uptown International Medical Centre

Reem Medical Clinic

Mirdif Health Centre
Mirdif has several renowned places of worship that provide its residents spiritual comfort. One can find mosques, temples, churches, and gurudwaras nearby and offer obeisance. Some of the popular mosques in the area are:
   

Mirdif Masjid

   

Mirdif Grand Mosque
One can visit the SMVS Mandir and Holy Trinity Church, which take 14 minutes and 17 minutes to travel, respectively.
Best Hotels in Mirdif, Dubai
The hospitality industry in Mirdif, Dubai, is booming, with many of the world's leading hotel brands setting up shop in this area. Here are just a few of the top-rated hotels located nearby:
Mövenpick Hotel & Residences Bur Dubai

Ramada Downtown Dubai

Vida Emirates Hills

Hilton Garden Inn Dubai Al Muraqabat

Rove City Centre Deira

Hyatt Place Dubai Al Rigga
Lifestyle
Shopping Centres / Malls

Restaurants / Dining

Beaches Nearby

Leisure Activities Nearby
Mirdif has several shopping malls to choose from, depending on your needs. The most popular shopping centres in Mirdif, Dubai, are:
Mirdif City Centre

Uptown Mirdif Shopping Mall
Mirdif City Centre
Four distinct buildings, with each unique in its own design.

This shopping mall offers a myriad of stores, restaurants, entertainment facilities and other services for customers.
Uptown Mirdif Shopping Mall
This shopping mall is located in the heart of Mirdif,

Offers a diverse selection, from electronics stores to fashion outlets, banks and dining options.
KFC in Dubai in Mirdif.
Mirdif definitely has plenty to offer in terms of eateries. From fast food joints to fine-dining restaurants, you'll find something to satisfy your taste buds no matter what your preference or budget is. Some of the most popular restaurants for dining in Mirdif are: 
Tawa Restaurant

Al Fanar Restaurant & Cafe

Shakespeare and Co.

Aqua

The Scene by Simon Rimmer

Café Bateel
Numerous fast-food restaurants dot the neighbourhood, including:
KFC

McDonald's

Burger King

Subway

Shake Shack

Wendy's

Café Barbera
If you're looking for a delicious cup of joe while in town, then look no further! There are tons of great coffee shops nearby. Here's just a few top-notch ones to try out:
Starbucks

Café Tribeca

Costa Coffee

Jones the Grocer Café & Deli

Caffe Nero
Jumeriah Public Beach nearby Mirdif.
Mirdif is located near some of the most beautiful beaches in Dubai. Here's a list of some of the top beach spots to check out:
Kite Beach (31 mins)

Al Mamzar Beach Park (30 mins)

Jumeirah Open Beach (29 mins)

Umm Suqeim Beach (31 mins)
Whether you're looking for a fun night out or a leisurely day of exploring, Mirdif has something to offer everyone. Tourists and locals alike can take part in various activities, such as:
You can hone your skiing skills at this amazing place or grab a tub of popcorn and enjoy a Snow Cinema. 
Other attractions and activities in Mirdif include:
   

Mirdif City Centre's Playnation Theme Park

   

Uptown Mirdif Shopping Mall's Viva Cinema

   

Dubai Falconry Centre & Falcon Hospital

   

UAE Exchange Skydive Dubai
Mirdif - Location Map and Landmarks
Distance and Commute Time
The distance between Mirdif and Dubai airport is 10.4 km via D89, and the approximated commute time is 8 minutes.
To travel from Mirdif to Downtown Dubai, you can use Al Khail Road or take D68 and D83. It's approximately 19.8 km away, and the estimated journey time is 21 minutes.

The journey from Mirdif to iFly Dubai is about 3.5 km via Algeria Street or D56. The approximate drive time is 8 minutes.

Burj Khalifa is situated 19.5 km away from Mirdif via Al Khail Road, or take D68 and D83. The estimated time to get there is 22 minutes.
Mirdif, Dubai
Ratings and Reviews
Wola Moin
I have been living in Mirdif for two years and love it. The area is peaceful and well-connected to the rest of the city. It has many parks, plenty of restaurants to choose from, a great shopping mall, and even a ski slope!
Yasmina Khan
I absolutely love living in Mirdif as it has all the amenities needed to make life comfortable and convenient. There are plenty of shops, parks, and restaurants nearby. I also like how easy it is to get around using public transport. Highly recommend.
Mahir Mahmud
Family Friendly Neighbourhood
Mirdif is a great neighbourhood for families. The area is well connected with the rest of Dubai and has many family-friendly activities, including visiting malls and nearby attractions, such as City Centre Mirdif. It's definitely worth considering relocating to this area.
Ishaq Bhatti
Although Mirdif is well connected to the rest of the city, it can get quite busy during rush hour. The roads here are narrow, so traffic tends to build up quickly, which can make driving a challenge. Other than that, I find it to be a nice place to live.
Sajid Khan
Mirdif is an ideal place to live in Dubai. It has plenty of amenities, and the area is well-connected with the rest of the city. However, living here can be quite expensive due to its high-end lifestyle. It's best to look for more affordable alternatives if you're on a budget.
Top Articles on Real Estate in Dubai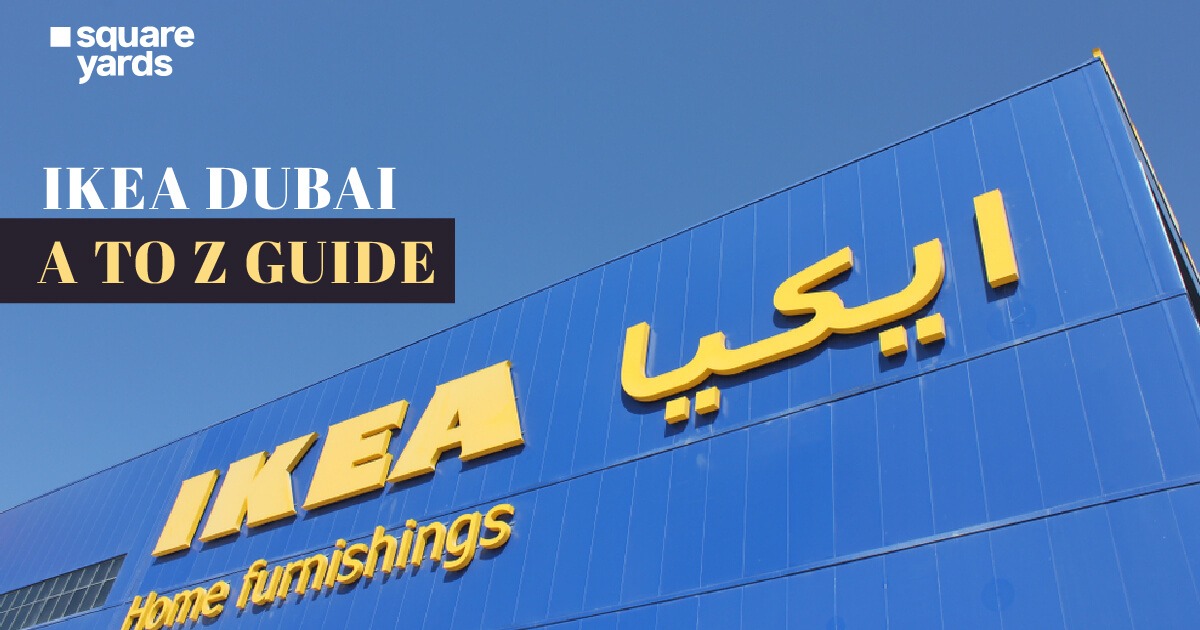 IKEA, one of the best furniture retailers in Dubai, just launched a second location in Jebel Ali. Today, December 18,…...
Frequently Asked Questions (FAQs)
Is Mirdif Freehold?
Mirdif is not a freehold area, which means that you will require a local sponsor if you wish to purchase or rent property in this location.
What are the top attractions in Mirdif, Dubai?
The top attractions in Mirdif include Ski Dubai, Uptown Mirdif Shopping Mall's Viva Cinema, Dubai Falconry Centre, UAE Exchange Skydive Dubai, and more.
How to get to Mirdif in Dubai by bus and Metro? And which is the nearest metro station?
Mirdif can be reached using public transport such as buses and the Metro. The nearest Metro Station is Rashidiya Station which serves the Red Line. You can also use the RTA Bus Station located near Uptown Mirdif Shopping Mall.
Which are the best communities to live in Mirdif, Dubai?
The popular residential communities in Mirdif include Al Warqa, Uptown Mirdif, Arabian Ranches and The Villa. These areas offer a range of luxurious villas and apartments for rent or purchase.
What are the best hotels and restaurants in Mirdif?
There are a number of luxury hotels and fine-dining restaurants located in Mirdif, such as Mövenpick Hotel & Residences Bur Dubai, Ramada Downtown Dubai, Vida Emirates Hills Hilton Garden Inn, and Dubai Al Muraqabat.
Which are the famous malls and supermarkets in Mirdif?
The most popular shopping malls in Mirdif include Uptown Mirdif Shopping Mall, Al Manama Shopping Centre, Union Coop Supermarket and City Centre Mirdif.
What are the best schools in Mirdif, Dubai?
Popular schools located near Mirdif include GEMS Our Own English High School, Raffles International School and Emirates National Schools – Rashid Bin Saeed Al Maktoum Campus.
Which are the best hospitals and clinics in Mirdif, Dubai?
The area has some of the top medical facilities, such as Welcare Ambulatory Care Center and Dr. Rami Hamed Center.
Which are the famous places of worship in Mirdif, Dubai?
The area has several religious establishments, such as Umar bin Khattab Masjid and Juma Masjid Qadisiya Al Emarat.
What are the pros and cons of living in Mirdif, Dubai?
Convenient access to amenities and excellent leisure activities are some of the perks of living in Mirdif. On the other hand, expensive housing prices and rush hour traffic can be drawbacks for some people.  It's best to weigh these pros and cons before deciding if Mirdif is a good fit for you.