About Al Nahda, Dubai
Al Nahda is a thriving district in the heart of Dubai, United Arab Emirates. It is well-known for its superb infrastructure, modern buildings, and vibrant community, which draws locals and expats. The neighbourhood is conveniently placed near Dubai International Airport, making it a popular alternative for frequent travellers.
A diverse selection of housing options is available to people living in Al Nahda. You can find several apartment communities, each with a unique selection of apartment types, sizes, and layouts to meet the needs of a wide range of renters. You can find several new and more lavish villas in the area that offer more space and privacy for those seeking a more peaceful way of life with their families.
The city of Al Nahda is renowned for its many convenient services. Malls and supermarkets are just two places locals may go to stock up on necessities like food, clothing, and decor for their homes. Locals can easily participate in physical activity because of the abundance of fitness centres, swimming pools, and sports facilities.
Al Nahda's atmosphere is modern and cosmopolitan, with a mix of residential and commercial structures. The UAE government has kept the streets of AL Nahda clean and tedious, and there are several green spaces and parks where locals can enjoy the environment. You can also visit the neighbourhood's active nightlife, such as entertainment alternatives like movie theatres, restaurants, and cafes.
Al Nahda's population is diverse and inclusive, with various cultures and countries. Residents have a strong feeling of community, with various social events and activities planned all year. The neighbourhood is also noted for its great schools, healthcare facilities, and public transit, making it an attractive location for families and professionals.
In summary, Al Nahda is a dynamic and modern Dubai neighbourhood that provides inhabitants with various properties, amenities, and a welcoming community. Al Nahda provides something for everyone, whether you choose a vibrant and adventurous lifestyle or a quieter and more peaceful setting.
Key Highlights of Al Nahda, Dubai
What's Great Here!
Several shopping destinations

Plenty of entertainment and dining options

Several parks and green spaces

Spacious and affordable Properties

Well-connected to the rest of Dubai
What Needs Attention!
Improve air quality

Waste Disposal Management

Traffic Jams
Properties in Al Nahda, Dubai
Al Nahda is a bustling neighbourhood in Dubai, and it features various properties priced to accommodate a wide range of lifestyles and budgets. Various 2 to 3-bedroom apartment sizes and floor plans are available in the numerous high-rise apartment complexes in Al Nahda ranging from 900 square feet to 1900 square feet. You should know that these contemporary apartments provide modern amenities such as swimming pools, fitness centres, and parking spaces.
In addition to residential properties, Al Nahda has several commercial properties, including office spaces and retail units. Businesses interested in establishing a presence in the area will find these properties perfect because of their accessible access to public transit and the strategic location of the properties themselves.
Off-Plan Trends in Al Nahda, Dubai
Large-scale mixed-use developments, smart home technologies, cheap housing, green areas, and flexible payment plans are some of the off-plan trends in Al Nahda that are currently popular. These trends reflect the increased desire for the region's contemporary and environmentally responsible properties, making it an appealing investment option for buyers and investors.
Residential and commercial development in nature, as well as including hotel apartments in its composition. People interested in purchasing a property before it is finished often consider off-plan properties a good investment option because these properties have the potential for capital growth and rental income.
Rental trends in Al Nahda, Dubai
Those interested in renting in the region should be aware of several trends in the rental market because they are important. Apartments are the most popular form of housing to rent in Al Nahda. This is owing to the extensive variety of available alternatives and the numerous conveniences and services that come with apartment living. You can get these apartments for rent from 1 to 3 bedrooms ranging from 900 square feet to 2048 square feet in size configurations.
However, you can rent a four-bedroom unit of approximately three thousand square feet if you require larger residences. Residents of Dubai consider this neighbourhood to be one of the most cost-effective, as they can maintain a satisfactory standard of living here despite having only a moderate income. The neighbourhood is primarily frequented by families from South Asia looking for a tranquil way of life away from the commotion found in Dubai's most popular downtown region and its business districts.
Sales Trends in Al Nahda, Dubai
Although there are no properties available for purchase in Al Nahda, Dubai, at the moment, this could change at some point in the future.
To purchase real estate in Al Nahda, you should consider dealing with a real estate agent. In addition, before making any investment decisions, it is essential to undertake thorough due diligence, which includes researching the property's history, the current market trends, and the associated costs. However, the rental market in Al Nahda was robust, and various housing options were available in the region to accommodate a wide range of financial constraints and ways of life.
Public Transport
Several different types of public transport provide a convenient connection from Al Nahda to the rest of Dubai. The Roads and Transport Authority (RTA) runs several bus lines in the Al Nahda neighbourhood, which connect the neighbourhood to other sections of Dubai. Residents have access to an affordable mode of transportation that operates on a regular schedule: the buses. 
The following is a selection of the various modes of transport that are available in Al Nahda:
| Bus Line Number | Destination |
| --- | --- |
| 34 | International City, Greece K12 Terminus - 02 to Al Nahda, Motawa Bldg - 1 |
| X13 | Satwa, Bus Station - 02 to Al Nahda, Madina Super Market - 2 |
| E303 | Union Square Bus Station - 01 to Al Jubail Bus Station - 02 |
| E303A | Sabkha, Bus Station - 01 to King Faisl Rd, Gold Souq (Old) |
| E400 | Union Square Bus Station - 01 to Ajman - 01 |
Amenities
Supermarkets

Educational Institutions

Healthcare Facilities

Places of Worship
Residents of Al Nahda can satisfy their day-to-day food requirements at any one of the city's many supermarkets or grocery stores. Most of the neighbourhood's shops and convenience stores are on the ground levels of apartment buildings, giving residents of Al Nahda plenty of options to pick from while shopping for groceries or other necessities. The following is a list of some of the supermarkets that are located in the surrounding area:
Shaklan Supermarket 

Baqer Mohebi Supermarket

Spinneys

Carrefour

West Zone Fresh Supermarket
You can find several educational establishments, ranging from nursery schools to universities, in the Al Nahda community. If you have young children looking to live in AL Nahda, you have some well-respected educational institutes to admit them. Here is the list for you of the educational institutions in the region:
Chubby Cheeks Nurseries 

British Orchard Nurseries 

Sheffield Private School

Pristine Private School

The Westminster School 

Bilva Indian School
If you want to settle in AL Nahda, you would have convenient access to high-quality medical treatment due to the city's many healthcare facilities. You could find hospitals, clinics, and pharmacies in the neighbourhood of al Nahda. You should know that the Al Nahda neighbourhood is home to two of the most prestigious and well-known hospitals in Dubai: The following is a list of some of the more reputable medical establishments in the area:
Zulekha Hospital 

NMC Hospital

Aster Clinics 

Thumbay Clinic
You can find several places of worship, no matter which religion you follow. These places of worship provide the people of Al Nahda with a sense of community and belonging, and many conduct religious events and festivals throughout the year. Here are some of the notable places of worship in Al Nahda:
Al Qusais Mosque

St. Mary's Catholic Church

Dubai Gurudwara

Mar Thoma Church

Shiva Temple
Best Hotels in Al Nahda, Dubai
The majority of tourists visiting Dubai choose hotels that are located near metro stations. This allows them to save time and effort when travelling throughout the city. In addition, Al Nahda is home to several hotels and serviced apartments, including the Al Bustan Centre and Residence, located close to the Nahda Metro Station in the Al Qusais district. Hotels in the area offer a wide range of amenities, such as comfortable rooms, fitness facilities, eating options, and swimming pools, making them a good choice for visitors and business travellers.
 The following are some of the other hotels located in the area:
Lavender Hotel and Hotel Apartments

Emirates Stars Hotel Apartments

Boulevard City Suites Hotel Apartments
Lifestyle
Shopping Center / Malls

Restaurants / Dining

Nearby Beaches

Leisure Activities
There are no big shopping malls in Dubai Al Nahda; however, inhabitants of the region can satisfy their need for retail therapy at the Sahara Centre, which is located nearby. On the other hand, you might visit one of the many other malls in Dubai, most of which are only a short drive away. The following are a few of Al Nahda's most notable shopping malls:
Sahara Centre

Ansar Mall

Al Madina Mall 

Bustan Centre 

Safeer Mall
In Al Nahda, Dubai, several eateries and cafes are geared towards providing services to the local South Asian community. In this lively neighbourhood, you will surely find something to satisfy your taste buds, whether you are in the mood for traditional Arabic food, trendy Indian meals, or conventional American fare. The following are some of the most highly recommended restaurants and dining establishments in Al Nahda:
Kulcha King

Shawerma & Furun

Valley Cafe

Socialicious

Al Arrab Restaurant

Al Naboodah Cafe
Those who enjoy lazing around in the sun's warm rays and playing in the sand will find that living in Al Nahda is close to the well-known Mamzar Beach. On Mamzar Beach, visitors of all ages can participate in various fun activities. A beach nearby will accommodate your preferences, whether you are searching for a tranquil setting to unwind, a location to participate in water sports, or a lively beachside destination with many activities and attractions. The following are some of the other beaches in the vicinity of Al Nahda that are among the best:
Jumeirah Beach

Mamzar Beach

La Mer Beach
The community doesn't offer many options for places to go for fun and recreation. The Sahara Centre, located on the border of Dubai and Sharjah, is a popular place to hang out due to its variety of entertainment options, such as a theatre for movie fans and an indoor amusement park. However, the following is a list of some of the other recreational opportunities available in Al Nahda:
Theme Park

Vox Cinemas

Magic Planet

Fun City
Distance and Commute Time
Al Nahda is 9 km from Dubai International Airport, and the commute time is approximately 15 minutes by car.

The Dubai Mall is about 15 km from Al Nahda, and the commute time is approximately 20 minutes by car.

Burj Khalifa is about 16 km from Al Nahda, and the commute time is approximately 20-25 minutes by car.

Dubai Marina is about 30 km from Al Nahda, and the commute time is approximately 30-40 minutes by car.

The Mall of the Emirates is about 18 km from Al Nahda, and the commute is approximately 20-25 minutes by car.

Dubai Silicon Oasis is about 14 km from Al Nahda, and the commute time is approximately 15-20 minutes by car.

J Jumeirah Beach is about 18 km from Al Nahda, and the commute time is approximately 20-25 minutes by car.
Al Nahda Dubai, Dubai
Ratings and Reviews
Jackson
Al Nahda is the best spot to shop in Dubai. With so many purchase options, you will surely discover something that suits your tastes and budget.
Fatima Khan
Best Apartments for Renting Out
With its wide layouts and sophisticated amenities, the apartments in Al Nahda stand out. The size of my flat, which provided adequate living space for my family, pleasantly surprised me. The apartments also provide all of the modern conveniences one might want, such as high-speed internet, air conditioning, and well-kept appliances.
Aisha Sharma
After spending some time in Al Nahda, it's an excellent location for anyone who enjoys going outside. The area's various parks and green spaces provide a tranquil respite from the city's hustle and bustle.
Hamad Ali
Have to Improve Air Quality
While Al Nahda is a wonderful neighbourhood with many positive aspects, the air quality can sometimes be an issue. Air pollution can be a concern in particular places due to the high traffic flow on surrounding roads and highways.
Maryam Khan
Waste disposal management is one area where Al Nahda could improve. While waste bins are scattered throughout the area, they can sometimes overflow, attracting pests such as rats and insects.
Top Articles on Real Estate in Dubai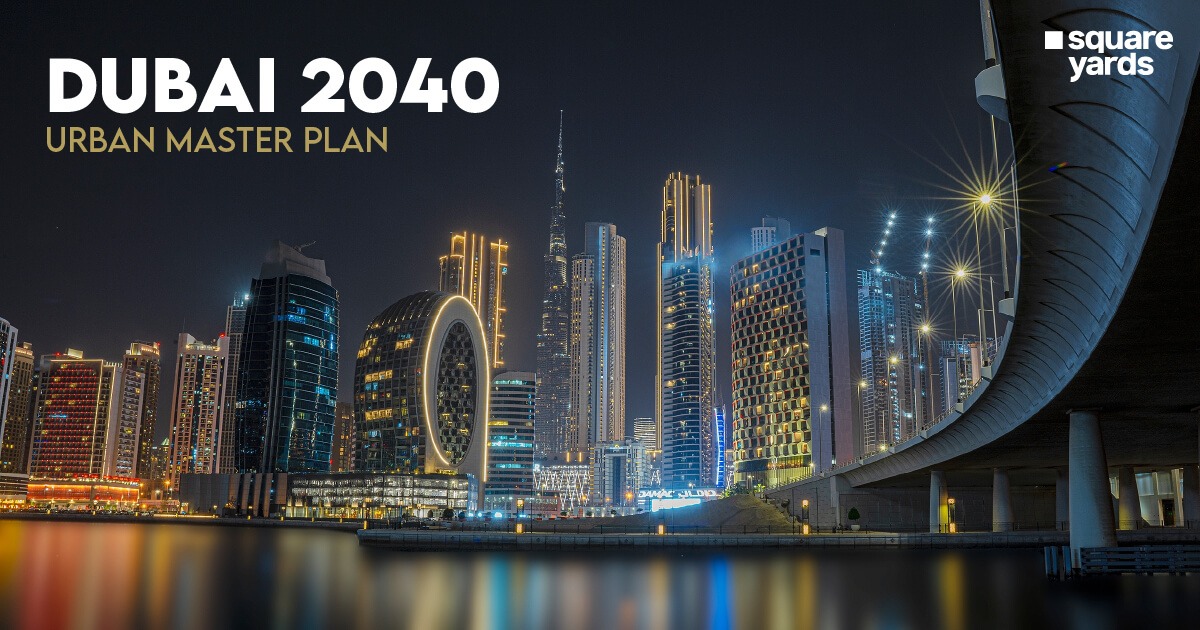 Dubai is the heart and soul of the United Arab Emirates and has always been synonymous with innovation and luxury.…...
Frequently Asked Questions (FAQs)
Is Al Nahda, Dubai a freehold?
Al Nahda is a residential community located in Dubai, United Arab Emirates. It is a leasehold community, meaning residents and investors do not own the land but have long-term leasehold rights to use and occupy it. The leasehold period for properties in Al Nahda is usually 99 years, and it can be renewed for an additional 99 years.
What are the top attractions in Al Nahda, Dubai?
Some of the top attractions in Al Nahda, Dubai include the Al Nahda Pond Park. This beautiful park offers a serene environment for people to relax and enjoy the area's natural beauty. Another popular attraction is the Sahara Centre, a large shopping mall that offers a variety of shopping and entertainment options for visitors.
How to get to Al Nahda, Dubai by bus and metro? And which is the nearest metro station?
The nearest metro station to Al Nahda, Dubai is the Stadium Metro Station, located on the Red Line of the Dubai Metro. Visitors can take a short bus or taxi from the Stadium Metro Station to Al Nahda. The Dubai RTA operates several bus routes that pass through Al Nahda.
Which are the best communities in Al Nahda, Dubai?
Al Nahda, Dubai is a diverse community with various housing options, from apartments to villas. Some of the best communities in Al Nahda include Al Nahda 1, Al Nahda 2, and Al Qusais. These areas offer various housing options and easy access to supermarkets, schools, and healthcare facilities.
What are the best hotels and restaurants in Al Nahda, Dubai?
Some of the best hotels in Al Nahda include Novotel Dubai Al Barsha, Millennium Al Barsha, and TIME Grand Plaza Hotel. Some of the top restaurants in Al Nahda include Tangerine Restaurant, Sumo Sushi & Bento, and La Terrace Restaurant.
Which are the famous malls and supermarkets in Al Nahda, Dubai?
Some of the most famous malls in Al Nahda, Dubai include Sahara Centre, Al Bustan Centre, and Ansar Gallery. There are also several supermarkets in the area, including Carrefour, Lulu Hypermarket, and Spinneys.
What are the best schools in Al Nahda, Dubai?
Al Nahda, Dubai has several excellent schools that offer high-quality education to students of all ages. Some of the best schools in Al Nahda include The Winchester School, The Indian Academy Dubai, and The Emirates National School.
Which are the best hospitals and clinics in Al Nahda, Dubai?
Some of the best hospitals in Al Nahda, Dubai include Aster Hospital, NMC Hospital, and Zulekha Hospital. Several clinics in the area offer various medical services, including Medcare Medical Centre, Prime Medical Center, and Al Musalla Medical Center.
Which are the famous places of worship in Al Nahda, Dubai?
Some famous places of worship in Al Nahda, Dubai are the Al Nahda Mosque, Al Ittihad Mosque, St. Mary's Catholic Church, and Mar Thoma Church. 
What are the pros and cons of living in Al Nahda, Dubai?
The availability of affordable housing alternatives is one of the most significant advantages of living in Al Nahda, Dubai. The region offers various apartments and studios for rent, catering to various budgets. Noise pollution can be an issue in Al Nahda due to the active nature of the neighbourhood. This might be especially difficult for those near major roads or business areas.