About Al Qusais, Dubai
Al Qusais is a large community or neighbourhood located in Dubai, United Arab Emirates (UAE). This location can be found in East Dubai's Deira neighbourhood. In addition to being one of the best locations in the city, it is also a popular tourist destination. The Dubai Frame, The Dubai Mall, Dubai Safari Park, Al Qusais Pond Park, Seaman Tours, and many other wonderful locations can be found close by. Families from various locations travel to these well-known locations mentioned above to visit. Through various necessary transportation facilities, Al Qusais is extremely well connected to other areas of the city. 
A few bus stops and metro stations are close by to aid the neighbourhood residents by saving time. The neighbourhood of Al Qusais has a variety of fully furnished and exquisitely designed 1-bedroom, 2-bedroom, and 3-bedroom apartments. Numerous reputable hospitals and clinics, well-known cafes, hotels, and educational institutions are also located close by. Local kids can also go to the nearby parks and beaches during the evening, play with their peers, and spend quality time there.
Key Highlights of Al Qusais, Dubai
What is Great Here!
Excellent connectivity to the rest of the city, and roadways are well-maintained.

Apartments and independent villas have been constructed for purchase and purchase-related purposes.

Very famous for its beautiful parks, and attracts families.

Conveniently located just 11 minutes from Dubai International Airport.
What Needs Attention!
Busy, not suitable for people looking for a tranquil environment.

Rental Homes are majorly available to expats and foreigners.

The cost of renting a place to live in Al Qusais is expensive.
Properties in Al Qusais, Dubai
Al Qusias, a neighbourhood in Dubai, has a wide range of incredible properties available for buying and renting. A few of the properties are partially furnished, while others are fully furnished. Every home is impeccably maintained and tastefully furnished. Al Qusais is made up of both lovely independent villas and a variety of opulent townhouses. Townhouses and villas typically have 2 to 4 bedrooms and are reasonably priced. Many basic amenities, including a swimming pool, built-in wardrobes, gyms, spas, spacious balconies, kiddie pools, and other amenities, are included in most villas and townhouses.
Off Plan Trends in Al Qusais, Dubai
Off-plan real estate is land that hasn't yet had a building put on it. Pre-constructions are typically marketed to early adopters and real estate developers as developments to help the buyer obtain more benevolent financing terms from one's lenders. Near the Al Qusais neighbourhood, a number of off-plan projects, including the Tigar Canal Star Tower and the Hamad Khamis Al Ghuwaois Building, are getting ready for sale.
Rental Trends in Al Qusais, Dubai
Both apartments and roomy villas are available for rent in Al Qusais. Al Qusais rental apartments are affordable when you consider the floor plans, the space occupied, and the amenities provided. Al Qusais studio rentals are incredibly affordable. Ranging from 1 Bedroom to 4 Bedroom, interested investors can find their perfect fit at whichever price suits them the best.  
Industrial properties can be found throughout the neighbourhood's industrial district, which has a varied infrastructure. These consist of retail stores, offices, showrooms, and warehouses.
By Budget
By Property Type
By Beds
Sale Trends in Al Qusais, Dubai
There are a few apartment buildings and residential plots among the Al Qusais real estate for sale. When compared to other upscale neighbourhoods in the Emirate of Dubai, Al Qusais' sale property prices are a lot more reasonable than the others.
Public Transportation
Travelling from Al Qusais is incredibly simple. There are a few well-known metro stations nearby, including Stadium Metro Station 2, Dubai Airport Free Zone Metro Station 1, and Al Nahda Metro Station. The two closest bus stops in the area are Al Qusais 3 and Emirates Cooperative Society 2.
| Bus Number | Route |
| --- | --- |
| F08 | Dubai Festival City, Festival Centre 1 → Al Nahda, The Sheffield Private School 1 |
| F22 | Qusais Industrial Area 2, Terminus → Stadium Metro Station 2 |
| F24 | Stadium Metro Station 2 → Al Qusais Industrial Area 3, Terminus |
| X13 | Satwa Bus Station 12 → Lulu Village 2 |
Amenities
Educational Institutions

Supermarkets

Hospitals

Places of Worship
The following are a few of the well-known educational institutions in the area:
Crescent English High School

Star Scholars Private School

Sheikh Rashid Al Maktoum Pakistan School

Pristine Private School

Emcan Educational Institute, Al Nahda 2

Kairali Kala Kendram

Future Target Institute, Al Nahda 2

Star International School

Dubai Private Schools

The Westminster School

Dubai Scholars Private School

Adab Iranian Private School

Dubai Women's College

Oscar Educational Institute

JmaiaSadiya Arabiya Indian Center Al Qusais 1
Al Qusais has a large number of supermarkets with a variety of necessities. It is beneficial that people can shop at those supermarkets and find everything they want. 
The following are a few of the well-known supermarkets in the area:
Families Supermarket

Sunrise Supermarket LLC 

Alwafa Corner

Noor Al Qusais 

Al Manara

Madinat Al Qusais

EPM Al Qusais
The following are a few of the well-known Healthcare facilities in the area:
Aster Hospital

Al Qusais

Zulekha Hospital Dubai

Chicago Hospital

Emirates Hospital

Mediclinic Al Qusais

Good Health Polyclinic

Qusais Medical Center
The neighbourhood has some of the most beautiful mosques in the province. All of them have gorgeous architecture. Every mosque has a large, fully equipped hall that is used for prayer. Some of the most well-known mosques in the area include –
Al Qusais Mosque AWR

Al Noor Mosque Dubai

Masjid Mosque

Burhani Masjid

Fatima Baqer Mosque
There are also several temples located there, including the Shiva Temple, Shree Krishna Haveli, Dubai Buddhist Vihara, Hindu Temple Dubai, and many others. Hindus used to go to these temples in the morning and occasionally in the evening, as well as to "Sandharti" services. The two closest churches, built close to Al Qusais, are Holy Trinity Church and St. Mary's Catholic Church, Dubai.
Best Hotels in Al Qusais, Dubai
There are a few popular hotels that are nearby, including the 
TIME Grand Plaza Hotel

Hampton by Hilton Dubai Airport

Ubaid Building, and 

Emirates Stars Hotel Apartments Dubai
While they make a great effort to make each of their guests feel at home, they also provide a number of necessary amenities like spas, play areas for kids, and guest rooms with balconies that overlook famous and beautiful sites in the city.
Lifestyle
Shopping Centres / Shopping Malls

Restaurants / Dining

Beaches Nearby

Leisure Activities Nearby
Al Qusais is close to a number of fantastic shopping centres that offer a wide selection of opulent and fashionable clothing for adults, children, and babies. 
They include the following:

Reef Mall 

Al Qusais Flour Mills

Lulu Village

Sahara Center

Century Mall

Karama Shopping Complex

Wafi City

Dubai Festival City Mall 

Madina Mall
The following are a few well-known eateries close to Al Qusais in Dubai:
Grill Hut Restaurant

Amrutha Restaurant

Al Zad Restaurant

Hill Palace Restaurant

Bangalore Empire Restaurant

China Work Restaurant

Karachi Darbar Restaurant

Delhi Restaurant

KFC in Al Qusais

McDonald's in Al Qusais

Burger King

Pizza Hut
The Al Mamzar development, which is closest to Al Qusais and situated on the western coasts of Dubai and Sharjah, has a number of beachfront attractions. Al Mamzar Beach Park is beautifully landscaped with acres of green fields and sandy stretches, and it has a wonderful backdrop of more than 300 coconut trees, 1,600 palm trees, and 6,000 other kinds of vegetation.
The incredibly well-liked beaches close to Al Qusais Residential Area are:
Al Mamzar Beach 

Al Khan Beach
The following list includes a few essential pastime options available to Al Qusais residents.
Several well-known parks are located close to Al Qusais, including Wasl Village Park-1, Al Qusais Community Park, Al Qusais Pond Park, and Al Noor Park. The parks there have a lot of rides, and the neighbourhood kids can enjoy going to these parks and play with their friends.

There are several well-known gyms close to Al Qusais, including Fit Gym, Giants Fitness Gym, Alhan Gym Al Qusais-Dubai, Day Dome Fitness Center, and Body & Soul Health Club.

Nearby beauty salons offer various skin care services, as well as hair colouring, hair extensions, nail enhancements, party makeup, and so forth.

Karak Express Cafeteria, Coarse Coffee AlTower 3, Kinkai Cafe, Back to Grills, Lemon Light Cafeteria, Karaoke Cafe, and Costa Coffee are a few well-known cafes in the Al Qusais neighbourhood of Dubai. Residents can go to any of these restaurants on a fun night out with family or friends.
Al Qusais - Location Map and Landmarks
Schools Near by Al Qusais Dubai
Distance and Commute Time
Driving time to Al Qusais, Bus Station 1 from Dubai Airport (DXB) is approximately 11 minutes.

The travel distance between DMCC Metro Station and Al Qusais is 39.4 kilometres.

Jumeirah Beach is 23 kilometres away from Al Qusais, Bus Station 1. 

Al Qusais to Dubai Design District 1 is a journey of about 21 km that takes about 1 hour and 24 minutes.
Al Qusais, Dubai
Ratings and Reviews
Adnan Abdullah
An Excellent Place to Stay!
Al Qusias' entire neighbourhood is incredibly stunning from every angle, and it is encircled by lush vegetation that gives every visitor a sense of magic. There are numerous temples, mosques, and churches nearby, as well as some well-known parks. Overall, it's a great place to visit whether you're travelling alone or with family.
Shahraban Khan
In order to provide the facilities needed, a number of reputable hospitals, hotels, restaurants, and educational institutions have been established close to Al Qusais. The area is a desirable place to live.
Lubna Lana Zaki Nuseibeh
Best Neighbourhood to Live in
Owing to Al Khail Road and Beirut Road, Al Qusias, located in the centre of Dubai City, has excellent access to other areas of the city. The Dubai Fountain, BurjKhalifa, Al Qusais Pond Park, Dubai Pond Park, The Dubai Mall, and other well-known and stunning locations are nearby.
BENJIM JR
A friendly neighbourhood!
I painted the interior shortly after moving in, almost a year ago (out of my pocket). The staff, the building, and the security are all very helpful, though. Additionally, I can attest to the friendliness of our neighbours and other tenants. Nearly everyone you encounter will smile and offer to assist you whenever they can. There is also respect among your neighbours.
Saleema Suleiman
I've been a resident of this neighbourhood for almost 6 years. The neighbourhood is ideal for foreign nationals who are relocating with their families. accessible from the metro, buses, and schools. Due to the affordable flat rent compared to other areas, Asians make up the majority of the expat population living here.
Top Articles on Real Estate in Dubai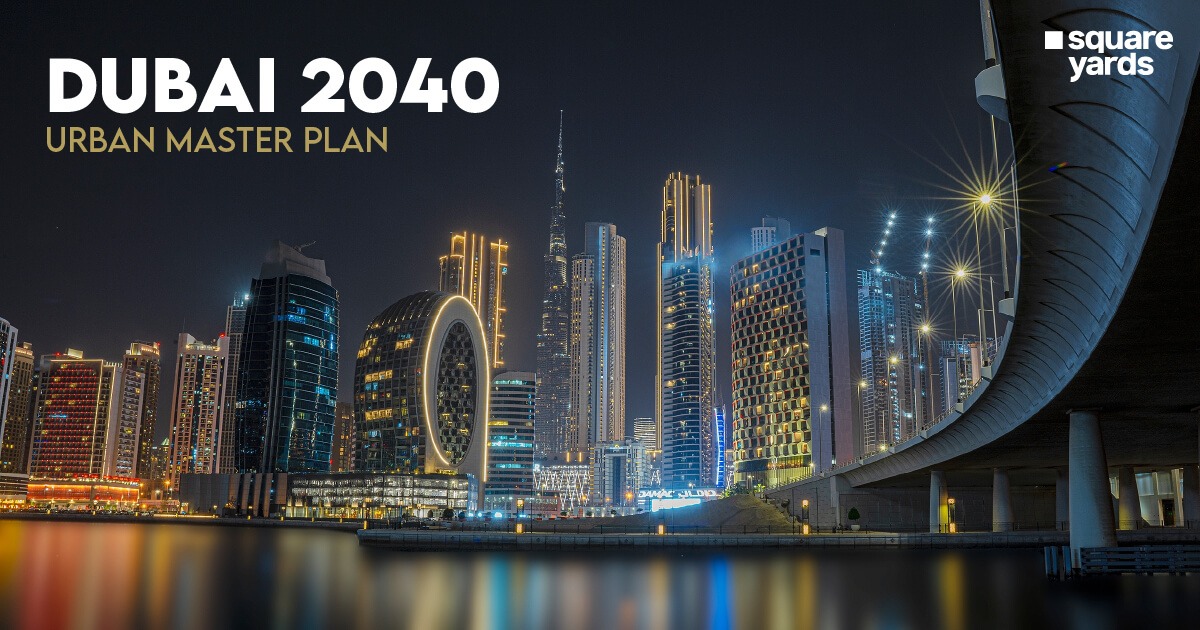 Dubai is the heart and soul of the United Arab Emirates and has always been synonymous with innovation and luxury.…...
Frequently Asked Questions
Is Al Qusais Freehold?
The first freehold neighbourhood to be built in the Al Qusais region is called Al Qusais Residences. The development is located four kilometres from Sheikh Mohammed bin Zayed Road and about 10 kilometres from Dubai International Airport.
What are the top attractions in Al Qusais, Dubai?
Top attractions include Al Rabbash Art, Fantasy Kingdom, Arabian Private Adventure, Al Dana Massage Center, Our Spa, Wonder Spring, and many more.
How to get to Al Qusais in Dubai by bus and metro? And which is the nearest metro station?
The metro station in Dubai that is closest to Al Qusais Metro Station is Al Nahda Metro Station.
Which are the best communities to live in the Al Qusais, Dubai?
Al Qusais Residential Area,  Al Qusais Industrial Area, and Al Qusais Industrial Area 1 are some of the best communities to live in Al Qusais, Dubai.
What are the best hotels and restaurants in Al Qusais?
Hampton by Hilton Dubai Airport, TIME Grand Plaza Hotel, and Al Bustan Centre & Residence are some of the best restaurants and hotels in Al Qusais, Dubai.
Which are the famous malls and supermarkets in Al Qusais?
Almulla Plaza, Madina Mall, and Shabab Al Ahli Football Club are some of the most famous malls and supermarkets in Al Qusais.
What are the best schools in Al Qusais, Dubai?
Some of the best schools in AL Qusais include The Indian Academy, Amity School, Al Salam Private School & Nursery, Dubai Scholars Private School, and many more.
Which are the best hospitals and clinics in Al Qusais, Dubai?
Burjeel Hospital, Aster Cedars Hospital, and Thumbay Hospital are some of the best hospitals and clinics in Al Qusais, Dubai.
Which are the famous places of worship in Al Qusais, Dubai?
Some famous places of workship in Al Qusais include Jumeirah Mosque, Gurunanak Darbar Sikh Temple, The Al Farooq Omar Bin Al Khattab Mosque And Centre, and Al Rahim Mosque.
What are the pros and cons of living in Al Qusais, Dubai?
Some pros of living in Al Qusais include affordable rental rates, a family-friendly community, spacious apartments and good amenities, and top-notch healthcare facilities.
The cons of the neighbourhood would be bad traffic and the locality being far from few important landmarks.