About Muhaisnah, Dubai Overview
Muhaisnah is a bustling neighbourhood in Dubai's eastern region. Muhaisnah is a must-see location with a rich cultural and historical legacy. It is further separated into four sub-communities: Muhaisnah 1, Muhaisnah 2, Muhaisnah 3, and Muhaisnah 4.
Muhaisnah 1 is located on Muhaisnah's western side and is mostly residential, with a mix of apartment buildings and villas. It also has several schools, playgrounds, and community facilities. Muhaisnah 2 is located on Muhaisnah's eastern side and is largely residential, with a few small retail shops and restaurants.
Muhaisnah 3 and 4 are located in the northern and southern parts of the property, respectively, and comprise villas and low-rise apartment structures. These neighbourhoods are also popular with young professionals.
Muhaisnah apartment buildings typically offer studio apartments, one-, two-, and three-bedroom units, with certain buildings also offering larger apartments. The villas in the neighbourhood range in size from two to six bedrooms.
Muhaisnah housing properties are often considered more reasonable compared to other neighbourhoods in Dubai, making it a popular choice for families and budget-conscious foreigners. Residents frequently ride bicycles, casual motors, and electric scooters to go within Muhaisnah and to neighbouring regions, which is not entirely advised due to the influx of traffic from Sharjah.
While Muhaisnah is far from most of Dubai's bustling locations, this simple suburb along the Sharjah border is home to many individuals looking for a comfortable living at a low cost. There are a lot of commercial places in Muhaisnah, and many of them offer grocery store delivery, which makes it easy to buy groceries.
Key Highlights of Muhaisnah
What's Great Here!
Home to several cultural and historical attractions

Numerous retail and dining options available

A lot of parks and recreational areas

Affordable housing options

Home to several educational institutions
What Needs Attention!
Improved outdoor recreation places

Affected by pollution

Fewer possibilities for upscale living
Properties in Muhaisnah, Dubai
Muhaisnah provides various residential units, including apartments and villas, to suit different budgets. Muhaisnah apartment towers have studios to 3-BHK apartments. Muhaisnah studio apartment sizes vary by building and developer. However, a Muhaisnah studio apartment typically measures 300 to 500 square feet.
The sizes of Muhaisnah's 1-, 2-, and 3-bedroom apartments might vary based on the building and developer. 1 BHK apartments in Muhaisnah often range in size from 700 to 1,000 square feet, 2 BHK apartments in Muhaisnah typically range in size from 1,000 to 1,500 square feet, and 3-BHK apartments in Muhaisnah typically range in size from 1,500 to 2,000 square feet. 
Finally, when it comes to villas, Muhaisnah has three different sizes available: 3 BHK villas, 4 BHK villas, and 5 BHK villas. 3 BHK villas often range in size from 2,000 to 3,000 square feet, 4 BHK villas typically range in size from 3,000 to 4,000 square feet, and 5 BHK villas typically range in size from 4,000 to 5,000 square feet.
Off-Plan Trends in Muhaisnah
Muhaisnah is a growing neighbourhood in Dubai that has recently experienced an upsurge in off-plan real estate development. Several new projects are now under construction in Muhaisnah, with an emphasis on providing inexpensive housing alternatives. 
Developers are releasing new off-plan projects in Muhaisnah, with unit sizes ranging from studios to larger apartments and villas. In addition, developers are incorporating a variety of amenities and services into their off-plan buildings, such as swimming pools, gyms, children's play spaces, and landscaped gardens.
Rental Trends in Muhaisnah
Muhaisnah has emerged as an increasingly popular neighbourhood for tenants in Dubai in recent years, particularly those looking for affordable living alternatives. Compared to some of Dubai's more established localities, you can get 1 to 3-bedroom apartments/villas for rent in Muhaisnah at a much more affordable price, whose sizes range from 700 to 2000 square feet. 
Another factor contributing to its popularity among renters is the high quality of the properties. Several of the rental properties in Muhaisnah are new or well-maintained, providing high-quality living areas at a reasonable price.
Sale Trends in Muhaisnah
Muhaisnah features affordable housing options and is close to major commercial centres, making it a suitable residential investment location. You can easily get 1 to 3-bedroom apartments/villas in Muhaisnah, which typically have higher ROIs, but larger and older apartments may have lower ROIs. 
Overall, Muhaisnah is a developing suburb in Dubai with various appealing properties for sale. While prices have risen in recent years, reasonably priced options are still available, making it an appealing option for anybody searching for a house in Dubai.
By Budget
By Property Type
By Beds
Public Transportion
Muhaisnah is very well linked to the rest of Dubai by public transportation, with multiple bus stops, which provide easy access to various regions of the city, such as the airport, downtown, and Dubai Marina. Muhaisnah's public transportation makes it very economical to get through the community. Anybody who works and needs to move from one location to another can do it conveniently. Here are the details on Muhaisnah's public transportation:
| Bus Line Number | Destination |
| --- | --- |
| 31 | Airport Terminal 2 / Oud Al Mateena Roundabout |
| F05 | Rashidiya Metro Bus Parking - 01 / Mizhar 1, Masjid Terminus - 01 |
| 13D | Gold Souq Bus Station – 10 / Qusais, Bus Station - 06 |
| 17 | Sabkha, Bus Station - 02 / Qusais, Dubai Municipality Staff Housing 1 - 01 |
| 32C | Satwa, Bus Station - 04 / Qusais, Bus Station - 02 |
Amenities
Educational Institutions

Supermarkets

Healthcare Facilities

Places of Worship
Muhaisnah has several schools and educational institutions, both private and public. Several prestigious institutions, like the Institute of Applied Technology and the Al Ameen Private School, are located in the region. Here are some other educational institutions in the area:
Dubai Arab American Private School

School of Modern Skills

Oxford School

The Indian Academy

Al Anwaar Kindergarten
Muhaisnah provides various shopping opportunities, including grocery stores, supermarkets, and retail malls. Additional retail possibilities are available in the adjacent Al Qusais district. These supermarkets are meeting the rising needs of their diverse consumer base by providing a diverse choice of high-quality, value-for-money products. Here are some of Muhaisnah's supermarket options:
Aviation Supermarket

Lulu Village Center

Al Madina

Muhaisina Palm

Al Adil

Shaklan 2

Azhar Al Madina
Residents in Muhaisnah have access to many healthcare centres, clinics, and pharmacies. These hospitals have sophisticated facilities and medical expertise from many departments of medicine, such as gynaecology, orthopaedic surgery, pulmonology, and paediatrics. The goal of hospitals is to provide patients with not only physical health but also emotional and psychological well-being. Here are some of the healthcare facilities available in Muhaisnah:
Al Muhaisna Health Centre

New Sanaiya Clinic

Al Sanaiya Medical Clinic

Access Clinic – Sonapur 1

DOCIB Clinic
Muhaisnah is a varied and diversified town with a variety of religious connections, and the neighbourhood is home to multiple places of worship. It's a welcoming place where people of various faiths and backgrounds are accepted and appreciated. Here are some examples of the place of worship available in Muhaisnah:
Al Rashedi Mosque

St. Mary's Catholic Church

Mar Thoma Syrian Church

St. Francis of Assisi Church

Sikh Gurudwara
Best Hotels in Muhaisnah, Dubai
Muhaisnah is mostly a residential area with a limited number of hotels. There are, however, various hotels and serviced apartments in the adjacent locations that provide easy access to Muhaisnah and its surrounding suburbs. Here are some of the best hotels in Muhaisnah and its surroundings:
TIME Grand Plaza Hotel

Dubai Grand Hotel by Fortune

Hampton by Hilton Dubai Airport

Fortune Plaza Hotel

Flora Inn Hotel

Premier Inn Dubai International Airport
Lifestyle
Shopping Centres / Shopping Malls

Restaurants / Dining

Beaches Nearby

Leisure Activities Nearby
Muhaisnah includes a plethora of commercial centres and malls. Visitors wishing to shop, dine, or spend some time exploring will find various options at these shopping spots. They are quickly accessible from Muhaisnah and popular among locals and tourists. Here are some shopping centres and malls to check out:
Al Qusais Plaza

Al Ittihad Mall

City Centre Deira

Dragon Mart

Madina Mall
Muhaisnah in Dubai has a wide variety of dining alternatives to suit all tastes and budgets. This busy area has something for everyone, from traditional Arabic food to foreign flavours. Muhaisnah's most popular restaurants and eating options include:
Sushi Counter

Al Aumdah

Miwah Time

Udupi City

Pampangenos Restaurant & Cafe

Al Arrab Restaurant

Nando's
Muhaisnah is located inland; therefore, there are no beaches nearby. However, various beaches are accessible by vehicle or public transit from Muhaisnah. Family picnics can be enjoyed at one of the several beaches around Muhaisnah. Some of the nearby beaches are:
Jumeirah Beach

Al Mamzar Beach Park

Umm Suqeim Beach
Muhaisnah in Dubai is a fantastic destination for leisure activities. Whether you like outdoor activities or indoor entertainment, there are several options to fit a variety of interests and age groups. Muhaisnah's surroundings include something for everyone, from cultural activities to sports amenities. Some of the leisure activities that you can enjoy doing here are:
Dubai Festival City Mall

IKEA

IMAGINE Dubai 

Fabyland 

BOUNCE-X

Muhaisnah Park
Muhaisnah - Location Map and Landmarks
Distance and Commute Time from Muhaisnah to Other Popular Places
Muhaisnah is located on the eastern side of Dubai, around 6.5 kilometres from Dubai International Airport, and takes about 10 to 15 minutes by car, depending on traffic.

The distance between Muhaisnah and Dubai Festival City Mall is roughly 9.3 kilometres, and driving there takes approximately 10 to 15 minutes.

The drive from Muhaisnah to Jumeirah Beach is about 18 kilometres and takes about 20 to 30 minutes by car.

Most areas in Muhaisnah may be reached in 5 to 15 minutes by car from Al Muhaisnah Health Centre.
Muhaisnah, Dubai
Ratings and Reviews
Alam Siddiqui
A low-cost option in a convenient location
Overall, I had a good time staying at a property in Muhaisnah. The location was ideal, with plenty of services and public transit nearby. The facility was well-kept and clean, and the staff was pleasant and helpful. The apartment was large and pleasant, with modern furnishings and plenty of natural light.
Kasim Rizvi
Well-maintained parks and bustling neighbourhood
Recently, I had the opportunity to experience Muhaisnah's amazing amenities, and I was pleased. There was something for everyone, from clean parks and playgrounds to modern gyms. Some of the amenities were a little busy at peak times, which is to be expected in such a busy area. I highly recommend Muhaisnah's amenities for a fun and productive way to spend free time!
Abbas Sheikh
Great food with different varieties available
Being a Muhaisnah resident, I've had the chance to explore the local cuisine scene and have been impressed by the diversity and quality of options. There's something for everyone's taste buds, from traditional Arabic delicacies to international cuisine.
Food in Muhaisnah is very cheap, which is a big plus and makes it a great choice for people on a tight budget.
Ameen Fatima
A relaxing and wonderful day at the beach
The beaches near Muhaisnah offer crystal clear water and clean surrounding. The amenities were in good condition, and the ambience was calm and restful. I didn't give it five stars because there weren't many activities or water sports to choose from. Overall, it was a fantastic experience that I would gladly repeat.
Samin
Average health and education facilities, but still a decent option in Muhaisnah
I recently relocated to Muhaisnah and have been researching the area's many health and educational institutions. While there are some excellent choices, I would give the overall quality 3.5 stars out of 5. The adjacent health centre is adequate; however, the wait times were slightly longer than I expected. There are various schools to select from, but I had difficulty choosing one that was a good fit for my child.
Top Articles on Real Estate in Dubai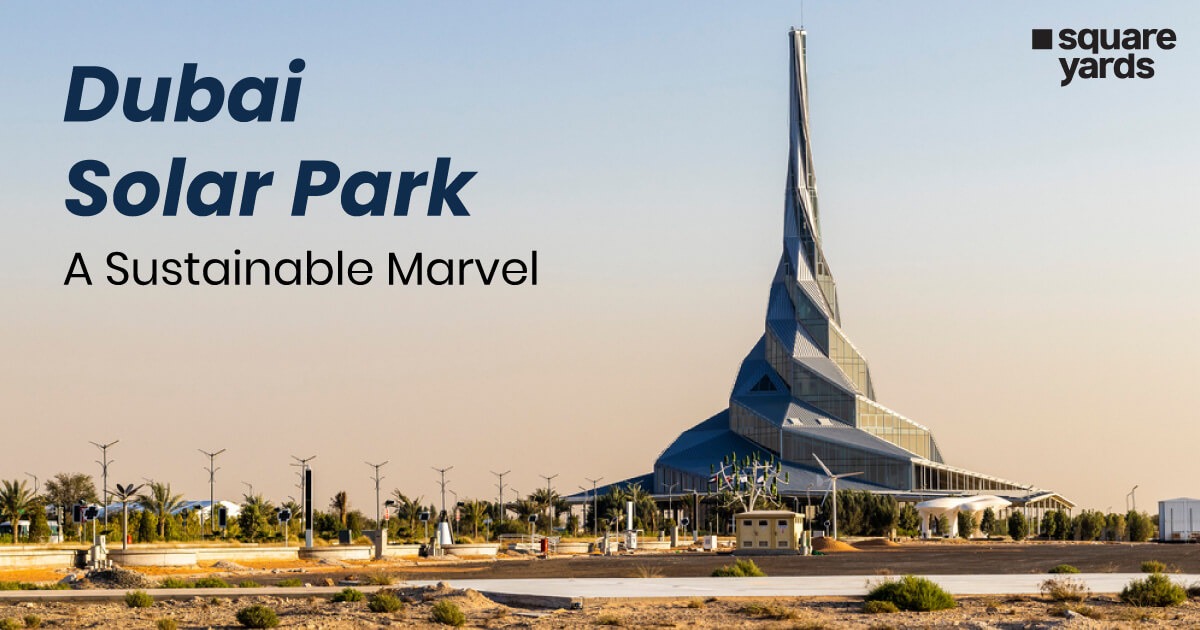 Over the past ten years, the UAE's efforts to ensure sustained national growth have heavily focused on producing clean energy.…...
Frequently Asked Questions (FAQs)
Is Muhaisnah freehold?
Muhaisnah is a residential neighbourhood in Dubai; hence the homes offered there might be freehold or leasehold, depending on the development and its laws. To find out if a property in Muhaisnah is available for freehold ownership, speak with a local real estate agent or developer.
What are the top attractions in Muhaisnah?
Muhaisnah is a quiet residential suburb in Dubai with affordable housing options, convenient access to public transit, and proximity to leisure and shopping centres such as Al Qusais Plaza, Al Ittihad Mall, and City Centre Deira.
How to get to Muhaisnah by bus and metro? And which is the nearest metro station?
Muhaisnah has excellent public transit. Rashidiya Metro Station, on the Red Line, is the nearest metro station. On the other hand, the Dubai Roads and Transport Authority has an extensive network of buses that give a comfortable and economical way to go around the city.
Which are the best communities to live in the Muhaisnah?
Muhaisnah has many accommodation options for families. Muhaisnah 1, 2, 3, and 4 are great areas. These communities have parks, stores, clinics, schools, and mosques.
What are the best hotels and restaurants in Muhaisnah?
Ibis Styles Dubai Airport Hotel and Fortune Plaza Hotel are renowned Muhaisnah hotels. Al Shami Lebanese Restaurant and Karachi Haleem & Biryani Restaurant provide good food.
Which are the famous malls and supermarkets in Muhaisnah?
Lulu Hypermarket, Carrefour, and Unicoop are among Muhaisnah's shopping centres and supermarkets.
What are the best schools in Muhaisnah?
Muhaisnah has many reputable schools with diverse curriculums. Dubai Arab American Private School and the School of Modern Skills are good examples.
Which are the best hospitals and clinics in Muhaisnah?
Muhaisnah has many hospitals and clinics, and Al Muhaisnah Medical Centre, Thumbay Hospital, and Canadian Specialist Hospital are among the best local hospitals.
Which are the famous places of worship in Muhaisnah?
As mentioned, Muhaisnah comprises a community where all religions live together and worship in places such as Masjid Al-Muhaisnah and St. Mary's Catholic Church.
What are the pros and cons of living in Muhaisnah?
Muhaisnah is one of Dubai's cheaper residential neighbourhoods and well-connected by public transportation. It's only that Muhaisnah is situated in the eastern section of Dubai, which means it's a long way from the city centre and might be crowded during peak hours.