About Al Mamzar, Dubai
Al Mamzar in Dubai is one of the earliest waterfront developments in northeastern Dubai. Since its inception, the neighbourhood has housed many families, though some recent developments offer more residences, offices, and recreation areas. The Mamzar Beach Park holds a special place in the hearts of the locals. The three components of this beachside attraction in Dubai are the island, the community in Dubai, and the Al Mamzar region in Sharjah. The neighbourhood is one of Dubai's most notable, expanding to 3.35 square kilometres and housing 2,260 inhabitants. The region offers an exceptional view of the water, encircled by a creek coast stretching to the Arabian Gulf.
The community stands on the eastern shore of Deira and shares borders with Sharjah. It is connected to Al Mamzar Sharjah by the Sheikh Zayed Road and is near the Al Waheda and Hor Al Anz. So, frequent trips to these locations are convenient for people residing in the neighbourhood. The community's northeastern portion comprises villas, independent plots, and business spaces. The stunning Al Mamzar Beach is close to several well-known landmarks, such as the Dubai Central and Scientific Association, Dubai Police Headquarters, and Al Mamzar Walk.
Most residential properties at Al Mamzar are reasonably priced rental apartments, providing tenants a place to live amidst a tranquil beachfront community. The small, cosy, long-established neighbourhood features tall apartment buildings and luxurious houses. Historically, the area had only two villas in 1986; the rest was sand. The development started later, and the community became more family-oriented. The community-centred beach and park in Al Mamzar are a year-round attraction.
Key Highlights of Al Mamzar, Dubai
What's Great Here!
Close to the Sharjah border

Neighbourhood offers a bustling waterfront lifestyle

Houses Dubai's most popular parks

Prime location

Spacious villas and apartments

Abundant residential spaces
What Needs Attention!
High property prices

Fewer options for residential properties

Busy roads during office hours
Properties in Al Mamzar, Dubai
The neighbourhood's vibrant lifestyle attracts both UAE nationals and foreigners. Families often adore the surroundings for their serene and welcoming ambience. Hospitals, schools, and other institutions are nearby the neighbourhood due to its favourable location. The neighbourhood is closer to locations in Dubai and the neighbouring emirate of Sharjah. Although most rents are affordable, living near the Dubai-Sharjah border may add extra expenses. Prices are still affordable since tenants enjoy the best of both worlds.
The area ensures proximity to the beach, no matter where you stay. The rental homes at Al Mamzar Dubai scatter along the peaceful, palm-lined alleys. These are substantial residences with unique living quarters coupled with security and solitude. 
Some large villas here have seaside views, while others have private lawns teeming with flowers and date palms. Renting or villas is not a common practice while purchasing property is limited to UAE Nationals. Apartment buildings make up most of the area's new construction.
Off-Plan Trends in Al Mamzar
The Square has become a sought-after address amid clusters of high-rise structures close to the seaside and parks. Omniyat constructed a nine-tower mixed-use building with one tower containing commercial space and the rest housing apartments with sizes ranging from studios to three bedrooms. The commercial tower houses 180 rooms from the renowned Movenpick Hotel and has a substantial 5,402 sq. m. of shop space. The average price of an apartment at The Square is reasonable. 
Another popular complex with two 22-story residential and business buildings is Al Mamzar Tower. Al Mamzar Twin Towers, or the Al Mamzar skyscrapers, have first-rate security systems, covered parking, a gym, a pool, and family activity areas.
Al Mamzar Front is another one of Meeras' most recognisable developments. Meeras is a prominent real estate developer in Dubai. The development permits the construction of G+1 villas with no service fees to attract investors interested in developing custom residences. Al Mamzar Front is another enticing project on Cairo Road near the stunning beaches.
Rental Trends in Al Mamzar
There are a few offices for rent in Mamzar Dubai with a little hefty price for those searching for commercial premises. A 1,000-square-foot office space is a significant feature within the neighbourhood. Most rental units in Al Mamzar are studio, 1-, 2-, and 3-bedroom flats on the residential side.
Properties for rent in Al Mamzar in Dubai are affordable, and the houses are constructed in groups of multiple high-rise and mid-rise towers with enough living space for families and singles. While the amenities in each apartment are comparable, larger apartments also have an additional maid's room. 
Affordable rates are factors in choosing an apartment in Al Mamzar. The annual cost for a one-bedroom apartment is appropriate for a small family or couples, while the starting price for a modest studio apartment suits better for singles. These luxurious residences range from 550 to 900 square feet. Al Mamzar Towers and The Square are ideal options for those interested in renting a house in the neighbourhood.
Additionally, the apartment buildings have gyms, prayer rooms, and roomy balconies. Some even boast neighbourhood mosques, swimming pools, and saunas. Also, most residential complexes offer children's play facilities with well-maintained gardens and BBQ areas.
By Budget
By Property Type
By Beds
Sale Trends in Al Mamzar
Since there is less construction on the seafront side, residents of Al Mamzar can benefit from the panoramic views of the calm waters and participate in the friendliest beach activities. The waterfront community of Al Mamzar has recently seen an influx of millionaires with such luxurious properties for sale. The region advertises itself as the best choice for great beachfront real estate for extremely wealthy people to buy their dream homes. 
The smaller residences ranging from 550 to 900 square feet are best suited for renting. However, the 2-bed properties for sale in Al Mamzar typically cost higher and are ideal for buying. Many large families prefer these larger units ranging from 1,250 square feet to 1,600 square feet.
By Budget
By Property Type
By Beds
Public Transportion
Al Mamzar Dubai is accessible via automobile, cabs, buses, subways, or metros. It is easy and convenient to commute especially considering the neighbourhood is near the Dubai Metro. Abu Hail and Al Qiyadah on the Green Line are the nearest stations.
The major bus lines traversing via Al Mamzar in Dubai are as follows:
| Bus Route | Destination |
| --- | --- |
| 43 | Dubai Festival City, Festival Centre / Gold Souq Bus Station |
| C10 | Hassa Bint Alt Murr Masjid / Hamriya Port Control tower |
Amenities
Nurseries / Educational Institutes

Supermarkets

Healthcare Facilities

Places of Worship
Due to the abundance of schools and colleges in the area, it is simple to choose the ideal educational facility close to Al Mamzar. Al Ittihad Private School is a private institution located in Al Mamzar. It is one of Dubai's most renowned and earliest Islamic institutions. From kindergarten to grade 12, the school uses an American curriculum. The nearby Al Waheda neighbourhood is home to the Sabari Indian School, which teaches the Indian curriculum. In addition, the prestigious Queen International School is only 8 minutes away. 
From Kindergarten to Grade 12, it teaches the British curriculum.
Victoria International School

Exceed College

Exceed Global Varsity University

Sharjah Private University

Al Qasimia University

Dubai Higher College of Technology for Women

Cornerstone College International Studies

London American City College
The most recommended and primary hypermarket of the community is Union Cooperative. It is renowned for its enormous selection of goods and ready-meal counter. The West Zone Fresh Supermarket, known for its products from Pakistan, India, and the Philippines, is another option for the residents. Additionally, there are a lot more possibilities in the close-by communities reachable in a short time. 
Nesto Hypermarket

Sharjah Central Market

Al Ghuwair Market

Sea ​​Market

The Ten Markets

Themar Lebanon Supermarket

Friday Market

Sadiq Markets 

Towers Hypermarket
While there is no leading hospital in Al Mamzar in Dubai, residents can choose from several medical facilities and clinics nearby. Elderly residents can access social and health services at The Seniors' Happiness Center. Other options include:
Al Mamzar Health Centre

Dr Jasna's Ayurveda Clinic Dubai

Dubai Hospital 

Oriana Hospital 

Talal Military Medical Center

Al Mamzar Health Center

Aster Clinic in Al Nahda
There are various mosques in Al Mamzar for both locals and guests. Bin Dalmok Mosque, Al Mamzar Masjid, and Bin Dhaboy Mosque are a few of the well-known mosques in the community. There are designated prayer areas available in the business and residential complexes. Residents can travel to the Oud Metha region to visit Saint Mary's Catholic Church, as there are no churches in the area. 
Other places of worship near the neighbourhood include:
Redeemer Church Of Dubai

Holy Trinity Church

Shiva Temple
Best Hotels Near Al Mamzar, Dubai
The famed Movenpick Hotel's 180 rooms are in the business tower, including 5,402 square metres of shop area. Dubai is a thriving metropolis with many local tourist attractions, making it a popular destination for travellers. Nonetheless, Al Mamzar's neighbourhood has a lot of hotels to choose from. Most five-star hotels are close to the city's main beach, Al Mamzar. The following are some of the best options for locals and guests to take in Dubai's splendour:
Sharjah Palace Hotel

Four Points By Sheraton Sharjah

Crystal Plaza Hotel

Time Express Hotel

Ramada Plaza Hotel By Wyndham Dubai Deira

Tulip Inn Al Khan Hotel

Fortune Plaza Al Qusais Hotel Dubai

Novotel Sharjah Expo Center Hotel
Lifestyle
Shopping Centres / Shopping Malls

Restaurants / Dining

Beaches Nearby

Leisure Activities Nearby
Residents of Al Mamzar can easily indulge in some retail therapy with a quick drive. They can access several retail options throughout the neighbourhood with the community mall. The Century Mall offers a wide range of activities besides options to shop. It has many different fashion boutiques and features its anchor store, the Carrefour Hypermarket. The mall also has entertaining amenities like a kids' amusement arcade called Fun City and several regional and international dining options.
Arab Mall

Sharjah Mall

Sahara Mall

Mega Mall Sharjah
Al Mamzar in Dubai is home to many both national and international restaurants. Chennai Garden, Sports Star Restaurant, and Kabab Khodmooni Restaurant are more options nearby. The residents can also savour the local flavours at:
Adhwa Al Mamzar Cafeteria

Alawareh Kitchen & Restaurant

Laffah Restaurant

Donuts Time Al Mamzar Sharjah Cafe

Al Rayek Cafeteria

Sail Specialty Coffee
The residents of the waterfront community are never far from the water when strolling through the streets. Al Mamzar Beach, one of Dubai's top public beaches, is regarded as a secret gem. There are numerous water sports facilities for those who come here to enjoy the outdoors in the sun. People wishing to snorkel in Dubai can easily travel here while participating in other thrilling activities. The beach features benches and shaded spaces in addition to renting bicycles, trains, skateboards, prayer rooms, and cafeterias. Other options include:
Al Mamzar Beach Park

Al Mamzar Beach Corniche

Al Mamzar Beach Sharjah

Nouras Beach
The neighbourhood, centrally located in Dubai, offers several options for a leisurely day out with family and friends. Traditional shawarma from Al Mallah Restaurant or a cup of tea from Filli Café is a delight while strolling around the opulent green seaside park. The seaside park is unquestionably one of the best places in Dubai to walk because of the welcoming atmosphere it provides for families. Options for leisure activities near Al Mamzar include:
The Dubai International Bowling Center

Hor Al Anz Library

Ahdaaf Sports Club 

Dubai World Trade Center

Al Ittihad Street E11
Al Mamzar - Location Map and Landmarks
Schools Near by Al Mamzar Dubai
Distance and Commute Time
Al Majaz in Sharjah is 9.5 kilometres, and it takes 15 minutes to reach there. 

Dubai International Airport is 11 kilometres, taking 17 minutes to reach there. 

Downtown Dubai is 20 kilometres, and it takes 29 minutes to reach there. 

Century Mall is 3.2 kilometres, and it takes 6 minutes to reach there. 

Al Ittihad Street E11 is 17.3 kilometres and takes 22 minutes to reach. 

The Dubai World Trade Center is 15.9 kilometres, and it takes 29 minutes to reach there.
Al Mamzar, Dubai
Ratings and Reviews
Amir Hasnain
Best nearby amenities, but the neighbourhood is expensive
I feel fortunate to live in Al Mamzar as the Dubai Municipality has launched a beach library project for bookworms like us. Now I have immediate access to one of Dubai's best public libraries on the Al Mamzar Beach shoreline. However, the posh neighbourhood can be a bit pricey sometimes due to the opening of high-end shops and amenities nearby. The upcoming projects in the community also fall under the pricey range.
Tammana Sultana
Vibrant community lifestyle in the lap of nature
Al Mamzar is a tranquil and energetic place to live. Being happy residents for two years now, we often celebrate events with the neighbouring communities, despite the streets not being as crowded as some other parts of Dubai. Many open-to-the-public music, cuisine, and outdoor festivals happen near the beach and in the park.
Manasvi Jain
I love my new apartment's little details and furnishings.
Apartment complexes in Al Mamzar exhibit thoughtful architectural design. The neighbourhood's layout, with its coordinated villas and neat parking spots, is something I find admirable. Unfortunately, noise is a common concern due to the happening and major road networks in the area. Nonetheless, the stunning interior design and architecture are of unparalleled quality.
Ranjan Shah
Ideal place for a family, but traffic can be an issue!
We selected the little community of Al Mamzar in Dubai for buying a house since it is well-known for having a sizable Emirati population. My family enjoys the calm and serene beachfront development and the panoramic views of the shallow waters. However, the rush hours are a big problem due to the traffic leading to Sharjah.
Wazid Hussain
Love the nearby places and on-site open areas
My family likes the area as there are so many surrounding attractions, and the waterfront is breathtaking. The island's crown jewel, the Al Mamzar, is open for visits and a fun Sunday with the family. We often go to the beach to do amazing water sports. The beautiful neighbourhood is in several well-known neighbouring locations.
Top Articles on Real Estate in Dubai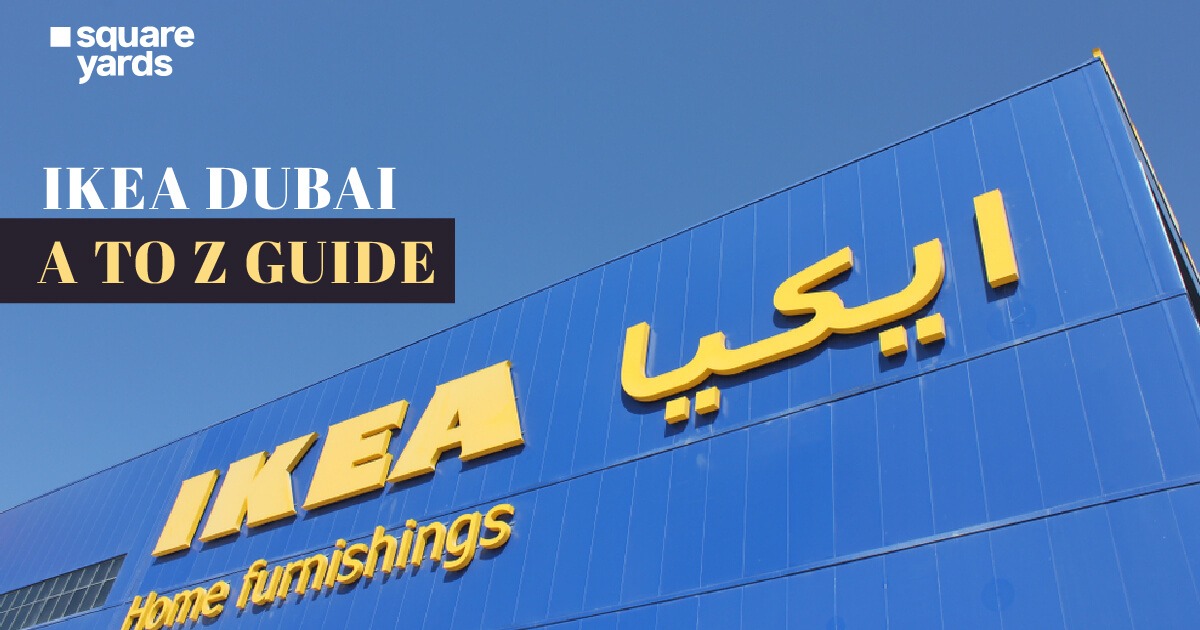 IKEA, one of the best furniture retailers in Dubai, just launched a second location in Jebel Ali. Today, December 18,…...
Frequently Asked Questions (FAQ's)
Is Al Mamzar in Dubai freehold?
Yes. Al Mamzar in Dubai is a freehold residential district offering luxurious villas and mesmerising apartments with panoramic views of the beautiful seashore to potential tenants and buyers.
What are the top attractions in Al Mamzar in Dubai?
Al Mamzar has several attractions for locals and tourists, such as Mamzar Beach Park, The Dubai International Bowling Centre, Hor Al Anz Library, and Ahdaaf Sports Club.
How to get to Al Mamzar in Dubai by bus and metro? And which is the nearest metro station?
Residents can commute to Al Mamzar via bus lines such as 43, M1, C10, and C11. The closest Dubai Metro stations are Abu Hail and Al Qiyadah on the Green Line.
Which communities are best to live in at Al Mamzar in Dubai?
Several off-plan developments are available at Al Mamzar in Dubai so residents can live abundantly. It provides reasonably priced apartments at The Square, Omniyat, and Al Mamzar Twin Towers for sale and rent.
What are the best hotels and restaurants in Al Mamzar in Dubai?
The culinary specialities at Al Mamzar include Alvand Restaurant on Cairo Road, Chennai Garden, Sports Star Restaurant, and Kabab Khodmooni Restaurant. The area also houses several hotels, such as Movenpick Hotel, Sharjah Palace Hotel, Four Points By Sheraton Sharjah, Asiana Hotel Dubai, Crystal Plaza Hotel, and Time Express Hotel.
Which are the famous malls and supermarkets in Al Mamzar in Dubai?
The community offers residents several quick shopping options, such as Arab Mall, Sharjah Mall, Sahara Mall, Union Cooperative, and West Zone Fresh Supermarket.
What are the best schools in Al Mamzar in Dubai?
The leading educational institutions at Al Mamzar include Al Ittihad Private School, Sabari Indian School, and Queen International School.
Which are the best hospitals and clinics in Al Mamzar in Dubai?
Al Mamzar has several leading medical facilities nearby, such as The Seniors' Happiness Center, Al Mamzar Health Centre, Dr Jasna's Ayurveda Clinic Dubai, Dubai Hospital, and Oriana Hospital.
Which are the famous places of worship in Al Mamzar in Dubai?
The neighbourhood has several famous places of worship nearby, such as Bin Dalmok Mosque, Al Mamzar Masjid, Bin Dhaboy Mosque, Saint Mary's Catholic Church, Redeemer Church Of Dubai, Holy Trinity Church, and Shiva Temple.
What are the pros and cons of living at Al Mamzar in Dubai?
Al Mamzar is a posh and luxurious hamlet development in Dubai, well-known for its tranquil atmosphere with a beach view. Since there is less construction on the seafront, Al Mamzar people can enjoy expansive views of the calm waves and participate in the friendliest beach activities. However, some traffic on the roads heading to Sharjah may be during office hours.