About Al Hudaiba, Dubai Overview
Al Hudaiba is a popular destination for investors looking to enter the booming Dubai real estate scene. With its excellent location, tax advantages, and an array of different kinds of properties available, it's no wonder Al Hudaiba has become such an attractive option for those seeking to invest their money wisely. 
Al Hudaiba is strategically sandwiched between different neighbourhoods of Dubai, making it a hub of opportunities. The neighbourhood is prominent in the city, adjacent to Al Jafiliya and Jumeirah 1. The communities of Pearl Jumeirah and Al Mina are located to its immediate west. To the north are various Bur Dubai villages, including Al Raffa, Al Mankhool, and Al Karama. 
The strategic positioning of Al Hudaiba makes it a prime destination for investment as it offers quick access to several of Dubai's key destinations, including the Burj Al Arab, Madinat Jumeirah and the Beach Mall.
Before diving into the investment opportunities in Al Hudaiba, it's important to understand the landscape. Researching the local market and getting a feel for rental and sale prices can help you decide which properties are best for you. Several different types of properties are available in Al Hudaiba, from commercial buildings and luxury villas to apartments - ensuring you have a good understanding of them will give you an advantage as you begin your investment journey here.
Key Highlights of Al Hudaiba
What is Great Here!
Rent-only area

Well-connected to neighbouring areas

Easy accessibility

Affordable properties

Abundant economic and development resources

A safe environment
What Needs Attention!
Suburban town

A limited supply of lodging
Properties in Al Hudaiba
Al Hudaiba offers a diverse selection of properties accommodate any budget and lifestyle. Apartments, retail stores, and other commercial assets are among the real estate options in Al Hudaiba.
The community's apartments range in size from studios to three bedrooms, each with an attached bathroom in the bedroom, a living area, a fully equipped kitchen, shared parking spots, and security services. In terms of villas, Al Hudaiba has very limited options.
The region has fitted and furnished offices ranging in size from 214 square feet Al Hudaiba Building to big office space of 893 square feet in Al Hudaiba Mall.
Off-plan trends in Al Hudaiba
Al Hudaiba in Dubai offer various property types, including off-plan properties. Investing in off-plan properties has an added advantage, including lower initial costs and the potential for a greater return on investment. Off-plan properties in Al Hudaiba offer a great opportunity for investors to benefit from Dubai's rapidly growing real estate market. 
A few new projects in the region include the IHG Crowne Plaza, Al Hudaiba Mall, and Bin Dhaen Holding Building. SquareYards will accompany you through the off-plan purchasing process, ensuring your legal and financial needs are met.
Rental Trends in Al Hudaiba
In Al Hudaiba, apartments are the most common type of rental property. Al Wasl Block, Ayesha Building, Bin Dhaen Holding Building, and IHG Crowne Plaza are among the residential towers in the neighbourhood. These towers provide investors with a wide range of high-end furnished and unfurnished apartments, giving them plenty of options when investing in the area.
Before signing any rental agreements, knowing the pros and cons of renting in Al Hudaiba. On the upside, apartments in Al Hudaiba are extremely well-connected, with all amenities and public transport links within easy reach.
By Budget
By Property Type
By Beds
Sale Trends in Al Hudaiba
Al Hudaiba is a rapidly developing area in Dubai. All the properties have experienced rapid appreciation in their values due to the high demand for rental properties in the area. In addition to these towers, Al Nahda has seen the construction of numerous residential and commercial buildings in high demand due to their proximity to the bustling city centre. 
The properties range from 1 bedroom apartments to multi-bedroom villas, with each property having a unique design and style that caters to the needs of modern families. The major properties here are available for rent, with only a few options for purchase. Few projects offer both options. For example, HG Crowne Plaza, a Ready to Move project, offers 1 BED Apartments ranging in size from 575 Square feet for rent and on sale. Another project Al Owais Building has 1 BED Apartment in size 848 Square feet.
Public Transportation
There is no metro station inside the community's boundaries. Max Fashion metro station is 2 kilometres or 6 minutes distant by car. However, Bus F12 is a feeder bus that directly commutes passengers to the Max Fashion Metro Station.
There are 4 methods to commute from Dubai to Al Hudaiba: bus, taxi, automobile, or foot. The quickest and least expensive travel option between Dubai and Al Hudaiba is the metro, which takes 23 minutes.
| Bus Number / Metro | Destination |
| --- | --- |
| B 12 | Al Quoz, Bus Station-01 - Hudheiba-02 |
| 7 | Deira City Center Bus Station-03 - Hudheiba, Road-01 |
| 88 | Deira City Center Bus Station-03 - Hudheiba, Road-01 |
| C 9 | Satwa, Bus Station-03 - Hudheiba, Road-01 |
| M1 | Jabel Ali Metro Station - Rashidiya Metro Station |
Amenities
Educational Institutions

Supermarkets

Healthcare Facilities

Places of Worship
There is a fair assortment of schools in Al Hudaiba. These schools are from both the public and private sectors and provide education to students from primary to secondary levels. Here is a list of schools that are conveniently located in and around Al Hudaiba:
 Dubai Gem Private Nursery

 New Dubai Nursery. 

Ambassador Kindergarten

New Academy School in Al Raffa 

Ambassador School in Al Mankhool 
Dubai Early Childhood Development Centre (DECDC) is a special needs early intervention programme for children and their families. The institution oversees all aspects of these pupils' growth and education, as well as training and awareness programmes.
Because of Al Hudaiba's proximity to many areas, residents can access reputed schools in the neighbourhoods, including Al Jafiliya, Bur Dubai and Jumeirah.
Living in Al Hudaiba offers family-friendly amenities and services essential for comfortable living. The area offers easy parking spots, multiple grocery delivery options, and plenty of playgrounds and parks filled with fun activities. A few local supermarkets include
Talal Supermarket

Choithrams

 Baqer Mohebi Supermarket

Almaya Supermarket

Your Choice Supermarket

West Zone Supermarket
Al Nahda is well-equipped in terms of health care. Many clinics in Al Nahda, Sharjah, deal with general health issues. Several hospitals are also located at varied intervals for the convenience of the residents. These are some examples:
GlobeHealth General Clinic

Dr Ali Jafar Clinic

Najmat Al Shatea Polyclinic

Real Smile Dental Clinic

Belhoul European Hospital

International Modern Hospital
Al Hudaiba houses people of many origins and ethnicities and is suitable for everyone. Places of worship, like mosques, churches, and temples, can be found within walking distance, making it an even more diverse place for anyone to visit. Al Hudaiba's diversity and affordability make it a desirable place to live. Popular mosques include:
Mosque of Omar Ibn Al-Khattab 

Jumeirah Mosque
Al Hudaiba has other places of worship that are close by. These include:
Shiva Temple

Shree Krishna Haveli

ShrinathJi Temple
Twelve churches are situated in the nearby community of Oud Metha, like St. Mary's Catholic Church, St. Thomas Orthodox Cathedral, Holy Trinity Church, and more.
Best Hotels in Al Hudaiba
Al Hudaiba provides hotels for every budget, from magnificent high-end resorts to budget-friendly mid-range hotels. These hotels are popular among locals and visitors because they provide exceptional facilities and customer service while conveniently positioned near major attractions. In these hotels, visitors may choose between leisure and business travel. Many luxurious hotels can be found in the neighbouring community as well.
Some of the popular hotels are:
The First Collection 

Four Points by Sheraton

Atlantis The Palm

Sofitel Dubai The Palm
Lifestyle
Shopping Centres / Shopping Malls

Restaurants / Dining

Beaches Nearby

Leisure Activities Nearby
One of the most appealing things about Al Hudaiba is its strategic location concerning other districts and amenities. Though there are no malls in the vicinity, few of them are present at a short arm's distance. With easy access to some of the city's best shopping malls and restaurants, you can enjoy a variety of quality foods and retail items without travelling too far. Have a look at a few of the famous malls in the adjoining areas:
Al Ghazal Mall

Palm Strip Mall

Jumeira Plaza

Mercato Mall

Town Centre Jumeirah

Dubai Mall
The famous Dubai Mall is a short drive away, 11 minutes from Al Hudaiba.
Most of the restaurants in the region are in Al Hudaiba, which has a diverse range of eateries that specialise in Indian, Pakistani, and Arabian cuisines that are sure to tantalise your taste buds. 
Chin Chin

Truck Adda

GAGA Burger

Al Mallah. Lal Qila

Grand Barbecue

Bar B. Q. Tonight
The beaches near Al Hudaiba are some of the best in the country, offering stunning views and clear blue waters. Locals and tourists enjoy the beautiful white sand, the shimmering sun rays reflecting off the crystal-clear waves, and various activities ranging from swimming to jet-skiing. Among the nearby beaches are:
Jumeirah Public Beach

Nikki Beach Resort & Spa

La Mer beach
 Al Hudaiba is a vibrant Dubai neighbourhood filled with exciting cultural attractions, diverse local amenities, and plenty of entertainment opportunities. Whether you're looking for an adventurous day out with the family or a relaxing evening with friends, Al Hudaiba is the perfect place to experience and create your best moments.
Al Hudaiba - Location Map and Landmarks
Distance and Commute Time from Al Hudaiba to Other Popular Places
Dubai Airport (DXB) is 11.6 kilometres from Al Hudaiba: A direct bus runs from Airport Terminal 1, Arrival to Satwa, Roundabout 1 every 20 minutes and is available 24 hours a day. The trip takes about 23 minutes.

Al Hudaiba and Sharjah Airport are 36.1 kilometres apart: There is no direct bus service from Sharjah to Al Hudaiba. There are services. However, they depart from Sharjah, Al Wahda Road, City Center 2 and arrive at Capital Hotel 1 via Al Ghubaiba Bus Station 45.
Al Hudaiba, Dubai
Ratings and Reviews
Mariyam Khan
We moved to Al Hudaiba three years ago, not understanding how peaceful and quiet the neighbourhood is. The flats are really large and roomy. The fittings and finishes are excellent. Maintenance is usually on time, the neighbours are pleasant, and plenty of parking surrounds the building. We also have a small communal garden with kiddie rides, a basketball court, and a football pitch.
Yosuf
Highly Secured Apartments
I have been staying in the area for the past 2 years now. The security is uncompromised. There are usually children playing on the apartment premises. We are spoiled for choice regarding the convenience of supermarkets, restaurants, gyms, etc..
Atif
The location is excellent; we can visit all important locations easily. However, an unfavourable aspect is the parking space; the authorised spots had no suitable markings, making it difficult to get in and out of the car.
Ramzan
At par luxury at Al Hudaiba Indeed, Al Hudaiba is an ideal place to stay. I have lived here for over two years, and it is a pleasure to call Al Hudaiba my home. I find everything I need and more here.
Gaurav Sharma
The city is centrally located and well-connected to other parts, making it easy for me to get around and explore. Getting from one place to the next has never been an issue, whether I am out for a stroll or headed to work.
Top Articles on Real Estate in Dubai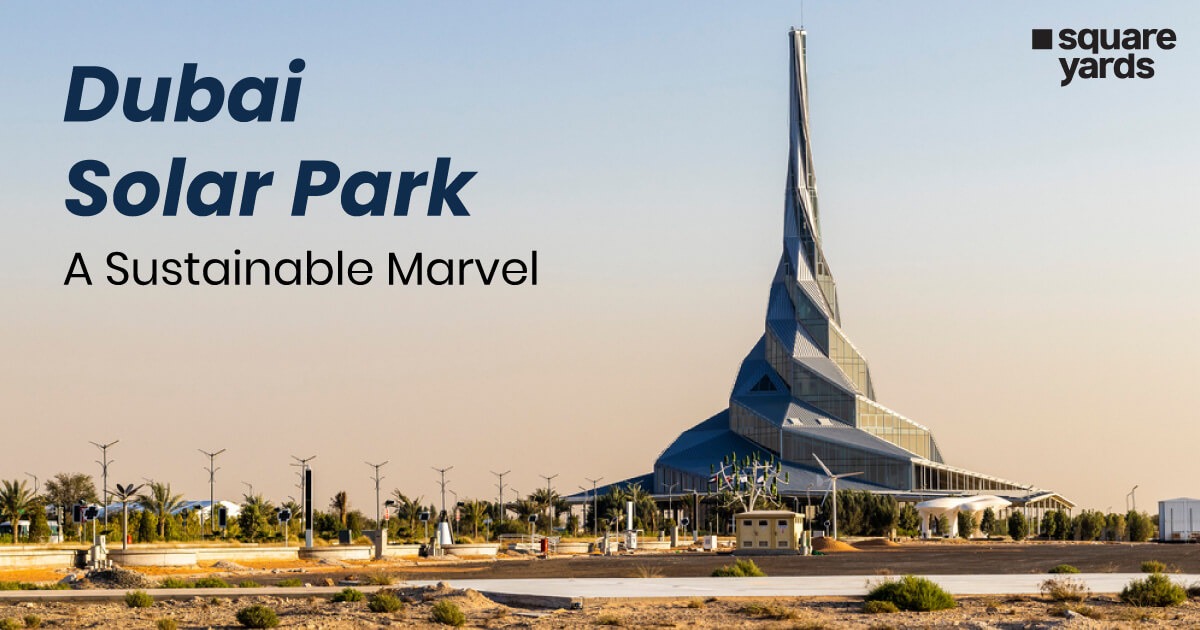 Over the past ten years, the UAE's efforts to ensure sustained national growth have heavily focused on producing clean energy.…...
Frequently Asked Questions (FAQs)
Is Al Hudaiba a freehold area?
Al Hudaiba is not a freehold area, but a few properties are available for sale.
What are the top attractions in Al Hudaiba?
The area is full of amenities, like malls. Local shops, cafes, and restaurants. One can also spend a day on the beaches nearby or travel to Dubai.
How to get to Al Hudaiba by bus and metro? And which is the nearest metro station?
Al Hudaiba is easily accessible by bus or metro. The nearest metro station is Max Fashion Metro, accessible by feeder bus F12.
Which are the best communities to live in in Al Hudaiba?
A few of the best communities in Al Hudaiba include the Ayesha Building, the Bin Dhaen Holding Building, and the IHG Crown Plaza, to name a few.
What are the best hotels and restaurants in Al Hudaiba?
A few premium hotels in the vicinity include the First Collection Hotel and Four Points by Sheraton. You can also feast on your taste buds at restaurants like Chin Chin and Grand Barbeque.
Which are the famous malls and supermarkets in Al Hudaiba?
Al Ghazal Mall and Ercato Mall are a few of the malls in the Al Rawda vicinity.
What are the best schools in Al Hudaiba?
Many reputed schools in the neighbourhood, like Ambassador Kindergarten and New Academy School.
Which are the best hospitals and clinics in Al Hudaiba?
Some of the best hospitals and clinics in the region can be found in Al Hudaiba, including Globe Health General Clinic and International Modern Hospital.
Which are the famous places of worship in Al Hudaiba?
Mosque of Omar and Jumeirah Mosque are a few famous places of worship in Al Hudaiba.
What are the pros and cons of living in Al Hudaiba?
Al Hudaiba is a well-connected city offering excellent amenities and public transport links. The only con associated with living here is that it is a busy area because of its central location.