About Bur Dubai
Bur Dubai is a historical district located on the western bank of Dubai Creek. The term "mainland Dubai" is translated as "Bur Dubai." It alludes to the long-standing conflict between Bur Dubai and Deira, two cities on each side of Dubai Creek. An Abra, a conventional wooden boat, was once used to convey people from both sides. These days, the Floating Bridge, Al Maktoum Bridge, and Al Shindagha Tunnel connect the two communities.
The Ruler's Court, Al Fahidi Historical District/ Neighbourhood, Dubai Museum, and Al Shindagha Historical District are some of the neighbourhood's historical sites. The Grand Mosque, which features the city's tallest tower, and the Iranian Mosque, which has blue tiles, are located in the neighbourhood. The waterside promenade in Bur Dubai is lined with dhows that offer dinner cruises. The area has various textile souks and shopping lanes, including Al Seef and Meena Bazaar.
Bur Dubai, situated on the western bank of Dubai Creek across from Deira, contains several historic areas. Port Rashid defines the community's boundaries to the north, Al Jafiliya to the west, and Dubai International Financial Centre (DIFC) to the south. The Indian expatriate community influences the markets, restaurants, and businesses in Bur Dubai. This area also houses the Grand Mosque, which has the tallest minarets in the city. This illustrates Bur Dubai's multicultural setting.
Mid-rise apartment buildings and villas make up the majority of the homes in the area. Numerous local amenities are available, including more than 20 schools, 25 clinics, 8 public parks, and a selection of cafes and restaurants. The ease of using public transport and the diversity of recreational amenities add to Bur Dubai's benefits as a place to live.
One of the city's main residential areas is Bur Dubai, which also contains Al Mankhool, Oud Metha, Culture Village, Al Raffa, Al Jaddaf, Al Karama, and Umm Hurair. This Bur Dubai neighbourhood guide will provide comprehensive information about the area, homes, way of life and amenities offered.
Key Highlights of Bur Dubai
What's Great Here!
Bur Dubai is a residential hub

Most popular area for investment

Fringed by the iconic Dubai Creek

Easy access to public transportation
What Needs Attention!
Crowded Roads

A bit noisy area
Properties in Bur Dubai
A quiet and family-friendly lifestyle is something that families looking for upmarket living may find in the elite residential neighbourhood of Bur Dubai. The neighbourhood's four- and five-bedroom villas and apartments offer enough space for families of all sizes to live comfortably. The homes are grouped between streets lined with trees, providing the neighbourhood with a peaceful and beautiful ambience.
The neighbourhood is renowned for its opulent amenities, which include exclusive beach access, a neighbourhood fitness club, and a variety of green spots that accept pets. Residents may experience luxury living at the fitness centre, private beach, and marina. Parking options and round-the-clock security are also important features.
Villas and townhouses can be found in Bur Dubai's Al Jaddaf and Al Kifaf neighbourhoods. These homes will be outfitted with modern conveniences and amenities due to their inclusion in the projects planned for these locations.
In addition to houses, the area also has business spaces for sale and rent. Investors interested in purchasing stores in Bur Dubai can do so, with costs changing based on the store's location and service area. The Al Makhawi Building in Oud Metha and the Burjuman Tower on Khalid Bin Waleed Road have offices for sale or rent in Bur Dubai. Al Souk Al Kabeer and Al Jaddaf are popular places to rent and sell stores in Bur Dubai.
Off-Plan Trends in Bur Dubai
Developers provide off-plan apartments that let purchasers modify their homes depending on their wants and preferences to address the rising demand for housing in the Bur Dubai neighbourhood. With off-the-plan buildings, buyers can select from various interior design options, fixtures, and structural layouts to create a unique living environment. 
Off-plan properties are highly sought after by investors looking for high investment returns due to Bur Dubai's advantageous location, dependable infrastructure, and rising property demand.
Rental Trends in Bur Dubai
Beautiful 4 and 5-bedroom homes and flats are among the magnificent residential properties available for rent in Bur Dubai. These rental villas have luxurious amenities, including balconies, personal swimming pools, and sizable rear gardens. The average size of the villas is 4,000 square feet. However, they range in size from 3500 to 5000 square feet. 
Additionally, most villas feature a separate laundry room, lots of storage, and a room for a maid. Depending on the neighbourhood, the typical rent in Bur Dubai varies, with Raffa and Al Fahidi being significantly less expensive than Oud Metha, Jaddaf, and Al Mankhool. In Bur Dubai, you may rent apartments with one to four bedrooms and villas with three to five. Most of the apartment complexes and villas in Bur Dubai are located in Al Raffa, Oud Metha, Al Hamriya, and Al Jaddaf. 
The rental units in these low to mid-rise apartment complexes are often rented out quite quickly because of the affordable rents and convenient facilities. Since the residential neighbourhood comprises old buildings, residents rarely find furnished flats there, so they typically have to move in after purchasing their furniture.
By Budget
By Property Type
By Beds
Sale Trends in Bur Dubai
The demand for real estate in Bur Dubai's centre has steadily risen in recent years due to the area's growing significance as a hub of trade and habitation. Buyers are particularly drawn to luxury properties in the Bur Dubai area with top-notch amenities like swimming pools, gyms, and well-kept gardens. For those looking to invest, Bur Dubai real estate is inexpensive. 
Apartments in Bur Dubai are available in sizes ranging from studios to five-bedroom houses. These houses combine antique craftsmanship with contemporary touches. Bur Dubai's real estate market is characterised by high demand, a preference for luxurious residences, and a growing appreciation for natural light and ventilation. 
As the neighbourhood grows and transforms, Bur Dubai's sales trends are projected to continue to reflect local consumers' changing preferences and demands. The results show that the studio apartments had the highest returns on investment, at 5.8%. One-bedroom apartments are in second place because they offer a decent 5.7% rental yield. 
Finally, it is noted that apartments with two and three bedrooms, respectively, produce profitable returns of 4.1% and 3.8%. Overall, it is anticipated that the demand for real estate will remain high in the years to come due to Bur Dubai's significance as a commercial and residential hub.
By Budget
By Property Type
By Beds
Public Transport
One of the parts of the city with the best connections is Dubai. Public transportation options in the Bur Dubai area include buses, taxis, and metros. Several bus lines that travel through Bur Dubai include:
| Bus Line Number | Destination |
| --- | --- |
| 83 | Nakheel Seaside Metro Bus Stop to Burjman Metro Station |
| 61D | Nad Al Sheba Clinic to Baniyas Metro Station |
| X23 | International City to Terminal 2 |
Amenities
Schools and Educational Institutes

Supermarkets

Healthcare Facilities

Places of Worship
Preschoolers living in Bur Dubai can attend the compound's early education centre, Kidz Venture Nursery. Alternatively, there are other nurseries nearby, such as:
Hope Montessori Nursery

Chubby Cheeks Nursery

British Orchard Nursery
Parents looking for schools for their children in the area have several alternatives, including:
Dubai Gem Private School

GEMS Winchester School 

St. Mary Catholic High School

Indian High School

KHDA
There are many different supermarkets in Bur Dubai. The best place to shop for larger shopping trips should be Spinneys, where you may find various fresh fruits, vegetables, and meat. The grocery store is notable for its fresh produce, weekly specials, and frozen goods. Nearby other supermarkets include:
Carrefour

Choithrams

Lulu

Al Maya supermarket

Al Madina supermarkets
If you don't feel like going to the market, many mini-marts and neighbourhood grocers in Bur Dubai will bring essentials to your home.
Bur Dubai residents may relax knowing there are nearby healthcare services to meet their needs. There are several multi-speciality hospitals in Bur Dubai with cutting-edge infrastructure if you require medical care. The nearest and most easily accessible medical facilities nearby Bur Dubai are those listed below:
Mediclinic

Medeor 

Aster Clinic

Dubai Healthcare City
Speciality clinics with osteopaths, chiropractors, dentists, and other medical professionals may be found in Dubai Healthcare City. The premier medical school in the UAE, Mohammed Bin Rashid University of Medicine and Health Sciences, is close by.
Near Bur Dubai, several mosques are available for residents to visit for their religious needs. The mosques available are:
Grand Mosque Dubai

Dubai Gate City Mosque

Shaikh Shakhboot Bin Sultan Mosque
For people of other faiths, there are several churches in the nearby neighbourhood, about a ten-minute drive from Bur Dubai. These include:
Oud Metha's St Mary's Church

New Covenant Church Dubai 

The Dubai City Church
A few nearby temples are: 
Shiva and Krishna Temple

Krishna Haveli 

Shirdi Sai Baba Mandir
Best Hotels in Bur Dubai
Due to its prime position, Bur Dubai is a popular destination for many hotels. Some of Bur Dubai's best hotels are the ones listed below:
Grand Hyatt Dubai

Park Regis Kris Kin Hotel

Palazzo Versace Dubai

Raffles Dubai

XVA Art Hotel
One of Dubai's top five-star hotels is Raffles Dubai. The vicinity includes the Oud Mehta neighbourhood. Raffles Dubai provides roomy suites, rooms, and a variety of facilities for its visitors. Visiting the Raffles Spa to pamper oneself is highly recommended.
Lifestyle
Shopping Centres/ Malls

Restaurants/ Dining

Beaches Nearby

Leisure Activities Nearby
Mall hopping and shopping are at the heart of the booming social scene in Bur Dubai. There are several options to have fun with family or friends in these busy centres. On the mainland and Dubai Island, there are several shopping locations from which to pick. Bur Dubai's shopping centres include:
Meena Bazaar 

Al Fahidi Souk

Textile Souk Dubai

Dalma Mall
There are numerous restaurants close to Bur Dubai. Bur Dubai is a haven for foodies. From delectable Asian street food in market alleyways to opulent restaurants, there is something for everyone. Even the top eateries in Bur Dubai provide a range of menu options and price points. Some main restaurants in the area are:
Al Seef

Quaint Little

ExpressLatte

Century Village 

Raffles

Palazzo Versace

Shang Palace
Residents and visitors may enjoy the wonderful beaches close to Bur Dubai. Those who wish to stay close to home will love the community's private beach. But if you want to go exploring, there are beaches like:
Jumeirah Beach

Al Mamzar Beach
Both beaches are only 14 minutes away by car. These beautiful beaches, with smooth sand and crystal-clear waters, are popular with locals and tourists.
Bur Dubai is surrounded by a plethora of tourist attractions that are easily accessible. 
Al Nasr Leisureland

Bastakiya District

Historic Dubai Museum

Zabeel Park

Dubai Frame

Yacht Resort

Dubai Creek Golf
There is never a dull moment when you live in Bur Dubai's busy streets. Families with children appreciate Al Nasr Leisureland. Conversely, the Al Fahidi Historical District, also known as Bastakiya, and the historic Dubai Museum are flooded with tourists. 
Popular tourist site Zabeel Park is close by and is well-known for its sizable grounds, where attractions like Dubai Frame and Dubai Garden Glow are situated. The Dubai Frame, which debuted in early 2018, is an outstanding improvement to Dubai's tourist attractions. 
With an unequalled view of the city's double façade, this is certainly one of the things you must do in Bur Dubai.
Bur Dubai - Location Map and Landmarks
Distance and Commute Time
Here are some rough estimates for travel distance and time from Bur Dubai to other well-known locations:
One of Dubai's oldest neighbourhoods, Bur Dubai, is home to various government offices near the Deira commercial sector.

The Dubai International Airport, the DIFC, and Downtown Dubai can all be reached by car within 15 minutes from its convenient location.

Al Khail Road and Sheikh Zayed Road are both conveniently located.

Only 3 kilometres from Deira
Bur Dubai, Dubai
Ratings and Reviews
Ahmed Sheikh
I just relocated to Bur Dubai and couldn't be more pleased with my choice. The location is ideal because it's close to the city core and the airport. The neighbourhood is calm and serene, and the facilities, such as the gym and pool, are always clean and well-maintained. Anyone looking for a wonderful residential experience should check out this location.
Fatima Rehman
While I adore the setting and the amenities offered, my flat has had some maintenance and upkeep difficulties. However, the management quickly addressed my grievances and made an effort to fix the problems. Overall, I believe Bur Dubai to be a respectable area to reside in.
Amruta Singh
It has been a wonderful experience for me to live in Bur Dubai for a few months. The neighbourhood is tranquil, and the neighbours are cordial. The area's limited food options are the main drawback, although it's a small one.
Ali Shah
The neighbourhood and area have top-notch amenities, although they feel remote from the city. However, with quick access to major highways and tourist destinations, the location is particularly ideal. 
Khadija Osman
Always clean and accessible
We were happy to discover a location with a playground, lots of room, and a spotless swimming pool. Bur Dubai is like a quiet town tucked away amid a busy city.
Top Articles on Real Estate in Dubai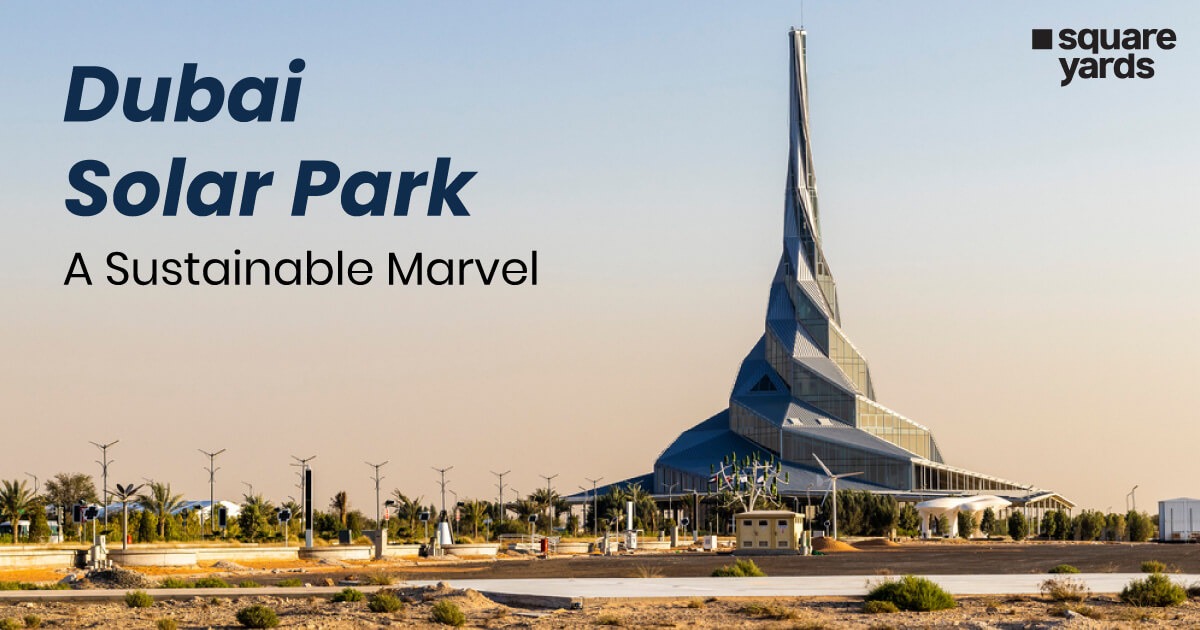 Over the past ten years, the UAE's efforts to ensure sustained national growth have heavily focused on producing clean energy.…...
Frequently Asked Questions (FAQs)
Is Bur Dubai Freehold?
Bur Dubai is top-listed among other freehold zones of Dubai and offers villas and apartments for sale.
What are the top attractions in Bur Dubai, Dubai?
Some popular tourist attractions near Bur Dubai include Dubai Frame, Meena Bazar and Zabeel Park.
How to get to Bur Dubai by bus? And which is the nearest bus station?
To reach Bur Dubai in Dubai by bus, you can follow lines 83, 61D, X23, C1 and C3. The Red Line or Green Line of Dubai Meteo is the nearest station.
Which are the best communities to live in Bur Dubai, Dubai?
Bur Dubai is an exclusive residential community that offers upscale living for families seeking a peaceful and family-friendly lifestyle. The nearby communities are Al Garhoud and Al Satwa, and Al Jafiliya.
What are the best hotels and restaurants in Bur Dubai?
The best hotels and restaurants in Bur Dubai are Grand Hyatt Dubai, Park Regis Kris Kin Hotel, Palazzo Versace Dubai and Raffles Dubai.
Which are the famous malls and supermarkets in Bur Dubai?
Some famous malls and supermarkets in Bur Dubai are Capital Mall, The Textile Souk, Dalma Mall, Spinneys, and Meena Bazar.
Which are the best schools in Bur Dubai, Dubai?
Several schools are available near Bur Dubai, including Brighton College Dubai, The British International School Dubai, Chubby and Cheeks Nursery and GEMS School.
Which are the best hospitals and clinics in Bur Dubai, Dubai?
The medical facilities closest to Bur Dubai and can be easily accessed are Medeor, Mediclinic, Dubai Healthcare City and Aster Clinic.
Which are the famous places of worship in Bur Dubai, Dubai?
Famous places of worship in Bur Dubai Includes Grand Mosque Dubai, Dubai Gate City Mosque, Shaikh Shakhboot Bin Sultan Mosque and Dubai City Church.
What are the pros and cons of living in Bur Dubai, Dubai?
It is undeniable that living in Bur Dubai is an amazing and distinctive experience. There are a few considerations for individuals who want to relocate to Bur Dubai. The traffic and parking situations are just some of the locals' regular complaints.