About Al Jaddaf, Dubai
Al Jaddaf is a thriving waterfront area in Dubai's core. It is a fast-expanding area that combines elegance and contemporary well. Al Jaddaf is located on Dubai Creek's banks and easily accessible by car, metro, and boat. It is a popular tourist and residential destination due to its cultural landmarks, beautiful hotels, and thrilling activities.
The variety of properties accessible in Al Jaddaf is one of its features. Both residential and commercial properties can be found in the neighbourhood, with options ranging from chic apartments to huge villas. The neighbourhood is famous for its modern architecture and first-rate amenities, making it a desirable place to live or invest.
Al Jaddaf residents can access various attractions, including world-class restaurants, cafes, and shopping complexes. Several high-end hotels also provide excellent spa services, exercise centres, and breathtaking ocean views. There are various parks and open spaces in Al Jaddaf for those who prefer outdoor activities, as well as Dubai Creek for water sports and boat cruises.
Al Jaddaf's community is diversified, with a mix of locals and expats. It is a cheerful and friendly town popular for its hospitality and warmth. Several cultural landmarks are also located in the area, including the Dubai Culture Village, the Alserkal Avenue Arts District, and the Dubai Museum.
The environment is modern and bright, focusing on sustainability and green living. The neighbourhood is well-known for its spectacular skyline, breathtaking waterfront vistas, and clean streets. The Dubai Municipality is dedicated to protecting the area's natural environment, and various green projects are in place to promote sustainable living.
Al Jaddaf provides something for everyone, whether you're seeking a place to call home or an interesting holiday spot.
Key Highlights of Al Jaddaf, Dubai
What's Great Here!
Ideal location for water sports

Several high-end hotels

Home to several cultural landmarks

World-class amenities

Stylish apartments and spacious villas
What Needs Attention!
Traffic can be heavy

More green spaces and recreational areas
Properties in Al Jaddaf, Dubai
A diverse selection of available properties in Al Jaddaf, catering to various choices and price points. The neighbourhood is well renowned for its cutting-edge architecture and first-rate conveniences, all of which contribute to its high desirability as a place to live and invest. 
You can find several apartment complexes that provide various living arrangements, from little studio flats to spacious homes with three bedrooms. Few of these structures provide residents with contemporary conveniences, including fitness centres, swimming pools, and security available around the clock.
Several serviced apartments in Al Jaddaf provide a variety of amenities, such as cleaning services, room service, and a reception desk that is staffed 24 hours a day for those who choose an experience that is more similar to that of a hotel.
Off-Plan Trends in Al Jaddaf
Al Jaddaf is one of the areas of Dubai with the fastest population growth rate; hence the off-plan real estate market there is experiencing significant growth. Many developers in Al Jaddaf are concentrating on producing luxury real estate by providing consumers with high-end amenities and premium finishes.
This strategy is intended to attract purchasers interested in living a lavish lifestyle. Apartments with one bedroom are typically available in size configurations ranging from 585 to 950 square feet in total area. Real estate developers in Al Jaddaf are increasingly adding sustainable components in their off-plan structures to promote a more ecologically conscious style of life. These features include energy-efficient lighting and smart home systems, for example.
Property Rates in Al Jaddaf
Rental trends in Al Jaddaf
The region's residential rental market is dynamic and ever-changing. Because rents in Al Jaddaf are lower than in many other parts of Dubai, this neighbourhood is preferred for families and young professionals. In Al Jaddaf, apartments are the most sought-after type of rental property. The city's newer buildings have convenient amenities, including swimming pools, fitness centres, and 24-hour security. 
Apartments in Al Jaddaf are available with anywhere from one to three bedrooms, and their floor plans can be anywhere from 750 to 2200 square feet. You can also rent studio apartments, which typically range from 400 to 600 square feet.
Sales Trends in Al Jaddaf
Properties in Al Jaddaf, located on Dubai Creek's waterfront, are in high demand because of the neighbourhood's enviable position on the creek's banks. Various waterfront apartments and villas with breathtaking views of the creek and the skyline of Dubai are currently being offered for sale by developers. 
Apartments in Al Jaddaf can have anywhere from one to three bedrooms, and their floor plans can cover anywhere from 892 to 150 square feet. These apartments are designed to appeal to buyers searching for a premium living experience by providing high-end features and amenities of the highest calibre.
By Budget
By Property Type
By Beds
Public Transport
In addition to buses and taxis, residents of Al Jaddaf also have access to the Dubai Metro as well as other modes of public transit. In addition to the Dubai Metro, Al Jaddaf is also serviced by several different bus lines. The following is a list of some of the bus routes that serve AL Jaddaf: 
| Bus Line Number | Destination |
| --- | --- |
| C4 | Gold Souq Bus Station - 15 to Al Jaddaf Metro Bus Stop A - 01 |
Amenities
Supermarkets

Educational Institutions

Healthcare Facilities

Places of Worship
The city of Al Jaddaf has several stores where locals can do their grocery shopping for the day. Additionally, there are some duty-free shops, convenience stores, and supermarkets. You can restock the pantry and refrigerator at the New West Zone Supermarket. The following are examples of supermarkets that may be found in Al Jaddaf:
Carrefour Hypermarket

Spinneys

West Zone Fresh Supermarket

Choithrams

Real Mini Mart

Spring Green Mart 

W Mart
Several educational establishments in Al Jaddaf serve students of all ages, from early childhood education up to higher education. Space is available at the Dazzle Kids Nursery for infants, toddlers, and young children, so feel free to sign them up. It is situated close to Zabeel Stadium. Other options available in the communities nearby include the following:
Mini Miracles Nursery

Yellow Brick Road Nursery

Kinderville Early Learning Centre

Hamdan Bin Mohammed Smart University

Al Wasl International School

GEMS Winchester School Dubai

Swiss International Scientific School
The city of Al Jaddaf is home to many hospitals and clinics that offer treatment to both locals and tourists alike. Latifa Hospital, which first opened its doors in 1987, is located in Al Jaddaf. It is both a maternity home and a children's hospital, making it one of the largest facilities of its kind in the United Arab Emirates. The following are some of the additional medical facilities that can be found in Al Jaddaf:
Mediclinic City Hospital

Cardinal Health

Emirates Specialty Hospital

Dubai Hospital

Belhoul Speciality Hospital

Aster Clinic
There are different places of worship in the neighbourhood of Al Jaddaf, reflecting the community's commitment to religious pluralism and diversity. The community mosque in Al Jaddaf is open to all residents of the Muslim faith who wish to pray there. It is situated close to the dry docks and the Creek Metro Station. In proximity to one another, the community is home to several additional local mosques. The following are some of the other places of worship that can be found in Al Jaddaf:
Al Wasl Club Mosque

Sheikh Zayed Mosque

City Hill Church 

St. Mary's Catholic Church 

St. Francis of Assisi Church
Best Hotels in Al Jaddaf
The hotels in the Al Jaddaf region are generally of extremely good quality, and they provide their visitors a wide range of comforts and amenities. As a result, Al Jaddaf is frequented by people travelling for business and leisure; most of the hotels in the neighbourhood offer services geared towards accommodating both kinds of visitors.
Most hotels in Al Jaddaf are either 4-star or 5-star establishments, which means that they provide exceptional accommodations. These hotels typically have spacious rooms with contemporary conveniences like flat-screen TVs, minibars, and Wi-Fi access. Most hotels also provide guests access to various facilities, including indoor and outdoor swimming pools, exercise centres, and spa services. The following are some of the most highly regarded hotels in the Al Jaddaf area:
London Suites

Marriott Hotel

Hilton Garden Inn

Palazzo Versace

Premier Inn Dubai Al Jaddaf
Lifestyle
Shopping Malls

Restaurants/Dining

Nearby Beaches

Leisure Activities
Even though there might not be as many shopping malls in Al Jaddaf as there are in other parts of Dubai, there are still quite a few options available to locals and tourists who are in the area. The Dubai Festival City Mall can be reached from Al Jadaf in under 7 minutes. 
The Al Khail Road is a quick and simple route to get there. There are many retail establishments in addition to places selling food and beverages. The following is a list of some of the retail malls that can be found in Al Jaddaf:
WAFI Mall

Mercato Shopping Mall

City Walk

The Beach at JBR
Residents and guests alike can choose from a wide range of restaurants serving a variety of cuisines, both regional and international while dining in Al Jaddaf. The following is a selection of the restaurants and dining establishments that can be found in Al Jaddaf:
Mythos Kouzina & Grill

Grand Oak Cafe and Restaurant

The Marketplace

Scots American Grill

Boardwalk

Oud Metha Restaurants
Despite not being on the coast, Al Jaddaf is close to several beaches that can be reached by car in a relatively short amount of time. You should go to Jumeirah Beach Road if you want to spend a day at the beach doing nothing but relaxing and having fun. Activities on the ocean make Jumeirah's public beach the most popular destination for visitors. The following are some of the beaches nearest to Al Jaddaf:
Jumeirah Beach

Kite Beach

La Mer
Visitors and residents can take advantage of the many different recreational opportunities available in Al Jaddaf. The Ras Al Khor Wildlife Sanctuary is only nine minutes from Al Jadaf. RAKWS is a wetland reserve home to a diverse collection of animal species. The following are some additional popular choices:
Zabeel Park

Ras Al Khor Wildlife Sanctuary

Dubai Frame

Dubai Opera

Dubai Creek
Al Jaddaf - Location Map and Landmarks
Schools Near by Al Jaddaf Dubai
Distance and Commute Time
Here are some distances and estimated commute times from Al Jaddaf to other popular places in Dubai:
The distance between Dubai International Airport and your location is 8.3 km, and it would take you around 15 minutes to arrive by car.

Al Jaddaf is approximately 6.7 km from Downtown Dubai, which takes about 12 minutes to reach by car.

The Dubai Mall is 7.1 km away and can be reached in approximately 15 minutes by car.

The distance between Al Jaddaf and Dubai Marina is 26.4 km, and it would take approximately 25-30 minutes to travel between the two locations.

Jumeirah Beach is located 14.7 km away and can be reached by car in approximately 20-25 minutes.

The distance to Dubai Silicon Oasis is 23.4 km, and it takes about 25-30 minutes to reach there by car.

If you are travelling from Al Jaddaf, Dubai Festival City is just 4.5 km away and can be reached by car in about 8 minutes.

The Mall of the Emirates is 21.9 km away and can be reached by vehicle in approximately 25-30 minutes.
Al Jaddaf, Dubai
Ratings and Reviews
Mariam John
I just went to Al Jaddaf for some water sports and had a fantastic time. Al Jaddaf has a fantastic location for water sports. When I arrived, I was captivated by the breathtaking views of Dubai Creek and the surrounding skyscrapers. The facilities were excellent, with current equipment and a team of polite and knowledgeable employees to help me with anything I required.
June Davis
Spacious and Modern Apartments
The elegant flat I stayed in at Al Jaddaf recently was one of the highlights of my trip. The flat was up-to-date, spotless and elegantly furnished, providing everything I needed to settle in quickly and comfortably. The kitchen was well-stocked, the bathroom was spacious, and the balcony views were stunning.
Bilal Khan
I recently explored the cultural landmarks in Al Jaddaf and was thoroughly impressed. The area is home to several impressive cultural landmarks, each telling a unique story and providing a glimpse into Dubai's rich history and culture.
Jack Extross
While there are certainly some positive aspects to the green spaces and recreational areas in Al Jaddaf, I found them somewhat lacking overall. While a few parks and open spaces are scattered throughout the area, they are relatively small and can quickly become crowded during peak hours.
Iqbal Qadri
The roads in the area can be quite congested, especially during peak hours, making getting around a real challenge. There seems to be a lack of public transportation options in Al Jaddaf; driving is often the only viable option. This can lead to long commute times and added stress on the roads.
Top Articles on Real Estate in Dubai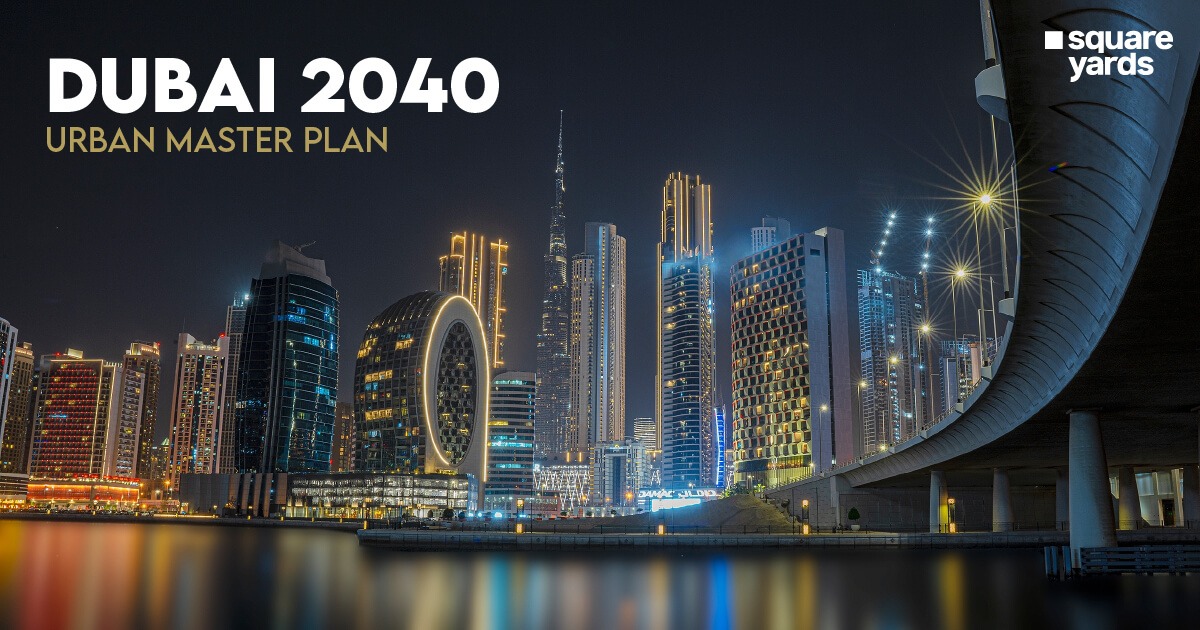 Dubai is the heart and soul of the United Arab Emirates and has always been synonymous with innovation and luxury.…...
Frequently Asked Questions (FAQs)
Is Al Jaddaf a freehold?
Yes, Al Jaddaf is a freehold area in Dubai, meaning that individuals can own property there, not citizens of the United Arab Emirates. Apartments, villas, and commercial real estate are all assets that can be owned freehold in Al Jaddaf.
What are the top attractions in Al Jaddaf?
Al Jaddaf is a lively community that offers a variety of attractions, both for visitors and permanent residents. To name just a few, the Dubai Festival City Mall, Dubai Creek, Zabeel Park, Dubai Dolphinarium, and Etihad Museum are among the most popular tourist destinations in Al Jaddaf.
How to get to Al Jaddaf by bus and metro? And which is the nearest metro station?
Al Jaddaf is connected to the rest of Dubai's neighbourhoods through public transport. The Al Jaddaf Metro Station, which can be found on the Green Line of the Dubai Metro, is the most convenient station for getting to and from Al Jaddaf. In addition, several bus lines connect Al Jaddaf to other sections of Dubai, and these bus routes go through the region.
Which are the best communities in Al Jaddaf?
Most of the land in Al Jaddaf is reserved for residential use, and the region contains many communities that provide a diverse selection of homes for people to choose from. The Dubai Wharf, the Culture Village, and the Palazzo Versace Residences are three of the most prestigious neighbourhoods in the Al Jaddaf area.
What are the best hotels and restaurants in Al Jaddaf?
Several luxurious hotels and dining establishments can be found in Al Jaddaf. The Marriott Hotel Al Jaddaf, the Hilton Dubai Al Jaddaf, and the Hyatt Regency Dubai Creek Heights are just a few examples of excellent hotels that can be found in the Al Jaddaf area. Regarding dining, Al Jaddaf provides a variety of alternatives, including restaurants serving cuisines from the Middle East, Italy, and Asia. Kebab Korner, L'eto Caffe, and The Black Lion are three of the most well-regarded dining establishments in the Al Jaddaf area.
Which are the famous malls and supermarkets in Al Jaddaf?
Even though Al Jaddaf has no major shopping malls or supermarkets, the neighbouring areas of Festival City and Dubai Mall provide a wide variety of options for shopping and dining. Carrefour, Spinneys, and Choithrams are just a few of the well-known stores that can be found in the region.
What are the best schools in Al Jaddaf?
The neighbourhoods of Al Jaddaf are home to some prestigious educational institutions, such as the Universal American School, GEMS Winchester School Dubai, and Al Wasl International School.
Which are the best hospitals and clinics in Al Jaddaf?
Hospitals and clinics of a high standard that together offer a comprehensive variety of medical treatments. The Emirates Specialty Hospital, the Al Jaddaf Medical Centre, and the Zulekha Hospital are just three of the many excellent medical facilities in Al Jaddaf.
Which are the famous places of worship in Al Jaddaf?
The neighbourhood of Al Jaddaf is rich in a variety of cultures and is home to several different places of worship. The Sheikh Mohammed Bin Rashid Al Maktoum Mosque, the St. Mary's Catholic Church, and the Al Wasl Club Mosque are three of the most well-known houses of worship in Al Jaddaf.
What are the pros and cons of living in Al Jaddaf?
Al Jaddaf, like any other neighbourhood in Dubai, has advantages and disadvantages for residents. The central location is one of the benefits of residing in Al Jaddaf. The neighbourhood is in the heart of Dubai, near various popular attractions such as Downtown Dubai and Dubai Festival City. This makes it a perfect location for individuals who want to be close to the excitement while also enjoying the colourful lifestyle of the city. However, there are some drawbacks to living in Al Jaddaf. One of the primary issues that locals encounter is traffic congestion. The neighbourhood is congested, and getting around might be difficult during peak hours.