About Al Jafiliya, Dubai
Nestled in the heart of Dubai, Al Jalifiya is a locality of residential services with exclusive architecture. This posh area is desert-themed and has gained fame due to a wide range of spectacular destinations in Dubai. It has close proximity to the Trade Centre that facilitates easy connectivity with the designated highways namely Sheikh Zayed Road (E11). Moreover, the area is active with metro stations like Max Fashion Station (formerly known as Al Jafiliya Station). 
With an entirely vivid population, there are various nationalities found to be an integral part of its history and culture. Considering the real estate housing market, the place offers an extravagant range of villas and luxurious apartments (studios, 1 bedrooms, 2 bedrooms, 3 bedrooms, etc.). Buyers are delighted with fully-furnished at an affordable price range. Besides this, properties for sale and rent in Al Jafiliya are even well-planned with world-class amenities & facilities. 
Aj Jafiliya shares short-distance routes with multiple recreational, amusement and leisure hubs like Al Hanaa Shopping Centre. Mandatory facilities found close by such as educational institutes, workplaces, and healthcare facilities, contribute hugely to inviting potential buyers. 
Moreover, this area is also well known to be a smart hub, brewing with contemporary growth-oriented programmes. Apart from classic restaurants, the Al Jafiliya area guide suggests residents with guaranteed services such as sports courts, gyms, and salons within walking distance. Undoubtedly, peace blended with discipline is the key advantage offered to investors for a happy living experience
Key Highlights of Al Jafiliya, Dubai
What is Great Here!
There are many shopping malls.

Supermarkets and stores available for easily affordable living styles

Easily accessible to connect to the main city in Dubai regarding transportation.

Many restaurants, food and fun centres, and amusement parks are available there for family quality times.

There are many beaches, playing areas and fun-related activities here for family amusement and healthy living purposes.

Major attractions of Dubai including Garden glow, Dubai mall, Burj khalifa, and Opera of Dubai are also very close to this place.
What Needs Attention!
Sometimes there are some high-cost related issues that arise for some people, basically expatriates.

Sometimes there are some issues regarding purchasing properties as freehold consideration purposes.
Properties in Al Jafiliya, Dubai
This contemporary area offers different sets of apartments and villas available for buyers and renters. There are studios, 1 bedroom, 2 bedrooms, 3 bedrooms, and more properties  for sale in  Al Jafiliya, including villas with expansive 6 bedrooms. Apart from this, the construction models and uncompromised and quite different from one another, giving competitive benefits to the buyers. 
As aforementioned, a bunch of retail shops, workspaces, flats and villas rental properties fulfill the purpose for tenants as well.
Off-Plan Trends in Al Jafiliya, Dubai
This popular area is one of the fast-growing residential and liveable areas in the emirate. Standing strong with tons of nationalities & accommodation zones, there are chances of obvious futuristic perks to find its establishment here. 
Currently, brands of brilliance in the real estate market have invested and are set to uplift the infrastructure development potentially. Close relevancy with profitable properties like studio and medium houses, lavish villas along with some off-plan type ambience makes it a critically potential investment hub.
Rental Trends in Al Jafiliya, Dubai
Hunting for a rental property in Al Jafiliya are available in various options such as 1-bedroom, 2-bedroom and 3-bedroom models. Also, tenants may look for lavish studio apartments as well. Often, 2 bedrooms and 3 bedrooms apartments are fully-furnished. Interestingly, there are also some kind of one-month free trial-type rooms for some special issues.
By Budget
By Property Type
By Beds
Sale Trends in Al Jafiliya, Dubai
Properties for sale in Al Jafiliya are excellent with benefits to avail starting from unfurnished to furnished houses. The wide range of bedroom units such as studio, 1 bedroom, 2 bedrooms, and 3 bedrooms even reaches 6 bedrooms units. Inspite of this, buyers may also research exquisite villas available for sale purposes. 
This residential place is flooded with even plots with   10,465 square feet of area grounds.
By Budget
By Property Type
By Beds
Public Transportation
Al Jafiliya never disappoints its residents with the hustle of commutation at. It has impressive affordability with taxi services and public bus services. Including this, the locality is well-connected with metro rail services with Max Fashion metro station close by. 
In some cases, people might avail of the cab that runs through the different neighbourhoods and nearby famous destinations in sharing or privately with offline bookings. For vehicle owners, there are glaringly huge private and public parking spaces available. One of the landmarks of Al Jafiliya is chosen to be- Frame of Dubai, which is the trade centre of Dubai and many more popular attractions.
| Initial Stoppage | Destination Stoppage |
| --- | --- |
| C1. Airport Terminal 3 | Satwa Bus Station |
| C10. Hamriya PortControl Tower Terminus | Hassa Bint Al Murr Masjid. |
| Ghubaiba Bus Station | Civil Quoz Al Khail Gate 2. |
| The Dubai Mall | Lamcy Plaza. |
| Ghubaiba Bus Station | The Greens Terminus. |
Amenities
Schools / Educational institutes

Supermarkets

Healthcare Facilities

Places of Worship
Al Jafiliya have good options for education purposes that appeal to the buyers to find their permanent settlement here. This fasciitis is not just popular but has short-distance reachability as well. Some of the famous educational institutions with A-grade qualification qualities are enlisted below: 
Academy School

Children's Smart Nursery School

Ambassador School

Nursery School- Orange Tree 

Nursery School- Little Star

European University  

Canadian Institute of Dubai

Bin Rashid Institute of Health Sciences and Medicine Center

The American Institute of Dubai
There are many popular shops, branded stores, shopping malls and supermarkets available in Al Jafiliya. Also, there are a bunch of famous marketplaces, namely West Zone Center and Miramar Supermarket, available, to name a few. Likewise, famous shopping centres such as Sunrise City Market and Baqer Mohebi Market are also considered to facilitate a hustle-free living experience. This is also known for destinations like fashion, dining and upgraded lifestyle as well.
Aura Fekhree Centre

Mody Trading

New Era Supermarket

Wadi Noor Grocery

Abdulla Khalifa Grocery
There are many famous efficient, relevant hospitals and medical centres available named Belhoul centres, Iranian hospitals, Emirates clinics and many more. There are also many famous efficient health-related centres available in the nearby areas as well as Hudaiba, Aster Monkhood Medical Centre, Badaa Centre of health and many more.
Cambridge Medical Centres

Community Medical Centre

Unicorn Medical Centre

International Modern Hospital

Aster Hospital
Find a worship destination for peace and positivity near your property for diversified religions for a liberal stay experience in Al Jafiliya. Such destinations as masjids, churches and other worship spaces are available here at a short distance. Considering its famous mosques, pay a visit to Al Jafiliya, Imam Hussain, Sheikha Latifa and Ubaida Jarrah mosques and many more. Some Hindu temples in Bur Dubai are also available.
Al-Jafiliya Mosque 2

Sheikh Latifa Mosque

Al-Jafiliya Mosque

Assemblies of God Dubai

Masjid Abu Zar Ghafari
Best Hotels in Al Jafiliya, Dubai
Al Jafilia is one of the prestigious areas in Dubai for locals and expatriates to explore world-class ambience of hospitality. There is a wide range of high-end hotels, restaurants and resorts available nearby for staying purposes as well as organising a mega function. 
Sheraton Hotel

Chelsea Plaza Hotel

Smana Hotel

Fortune Krama Hotel

Rove Trade Centre
Lifestyle
Shopping Centres / Shopping Malls

Restaurants / Dining

Beaches Nearby

Leisure Activities Nearby
This area has spectacular popular shops, supermarkets and many stores full of cultures and aesthetics available in Al Jafiliya. Also, there are some popular places like Al Hanna fun centre, Ghazal shopping malls and some brand centres with a unique set of items at great deals. These are popular for fashion, fun purposes, dining and lifestyle factors.
Diyafa Centre

Al Ghazal Mall

Dubai Trade Centre

Label Store

The Dubai Mall
Delicious cuisines are readily available at almost every short distance in Al Jafiliya lanes. Here, the restaurants and bars are designed to appeal to visitors beyond just cuisines. If you are also looking forward to a happening space for a weekend plan, check out the list below:
Red Dragon Chinese Food Center

Zam Zam Restaurant of Special Handi Dishes

Darbar Char Miner Food Center

Galvin Bistro Food Center

Pars Restaurant

Seleraku Restaurant

Bazerkan Lebanese Food Venter

Okku Center

Ravi Restaurant
For a relaxing mood, Al Jafiliya beaches in Dubai are the best option available in the neighbouring localities such as Jumeirah beach. In addition, the famous Sunset Beach, along with Kite Beach, shares close proximity with Al Arab.
Sole Mio

Beach Park

Jumeirah Open Beach

Sunset Beach Dubai

Al Mamzar Beach Park
Al Jafiliya is best with leisure thingy that is situated nearly at a radius covering 3.8 km from the Dubai Frame. Another destination can be the Palace of Sheikh Hamdan bin Rashid Al Maktoum nearby the vicinity. What else one can go for leisure is enlisted here:
The renowned Dubai Frame is very close to Al Jafiliya.

The Palace of the Ruler Sheikh Maktoum is near this place

Many popular hotels are near the residential zone.

Multiple public parks, shopping malls and amusement centres are here

Several high-rated restaurants and cafeterias are close by.

Garden glow of Dubai is another landmark.

Fitness centres as well as gyms, spas and more, are found in close proximity.
Al Jafiliya - Location Map and Landmarks
Schools Near by Al Jafiliya Dubai
Distance and Commute Time
Al Jafiliya is growing with residential engagements due to the seamless connectivity service offered by the locality. The place is not just active with cabs and buses but also promotes regular commutes by public transport like the metro. Besides this, one can understand the commute services and routes easily with the below information: 
It is close to the famous Garden Glow of Dubai and the popular Mall of Dubai.

This area is easily accessible to the main city of Dubai or Burj Khalifa. 

This area is also very close to the popular business bay and downtown.

Temples of Bur Dubai and the famous opera house in Dubai are very close to it.
Al Jafiliya, Dubai
Ratings and Reviews
Rushdi al-Shaer
This area provides a very healthy and luxurious living zone in Dubai, including many glaring villas and suitable apartments at an affordable range. It is close to designated office hubs that make life easy.
Zameel el-Arafat
Al Jafiliya is one of the poshest localities to find a settlement with amenities and facilities. There are good educational institutes that facilitate a progressive stay experience.
Nawfal el-Younis
This place is famous for unmatchable apartments and villas to purchase. They are stylish and contemporarily constructed. Liberty of living is always taken into consideration which helps us get exciting deals at a reasonable price.
Shaakir al-Abed
Disciplined locality segregated in almost all nearby facilities. The residential spots are close to restaurants, malls and amusement parks, giving residents upgraded living benefits. Currently, the best to invest in is the real estate market.
Yoonus el-Jaber
Family-Oriented Residential Area
Al Jafiliya has given me solutions to all my requisite problems, such as admitting my child to a nearby school, hustle-free lifestyle with nearby supermarkets and office hubs, Also, the area is secure and peaceful to live in.
Top Articles on Real Estate in Dubai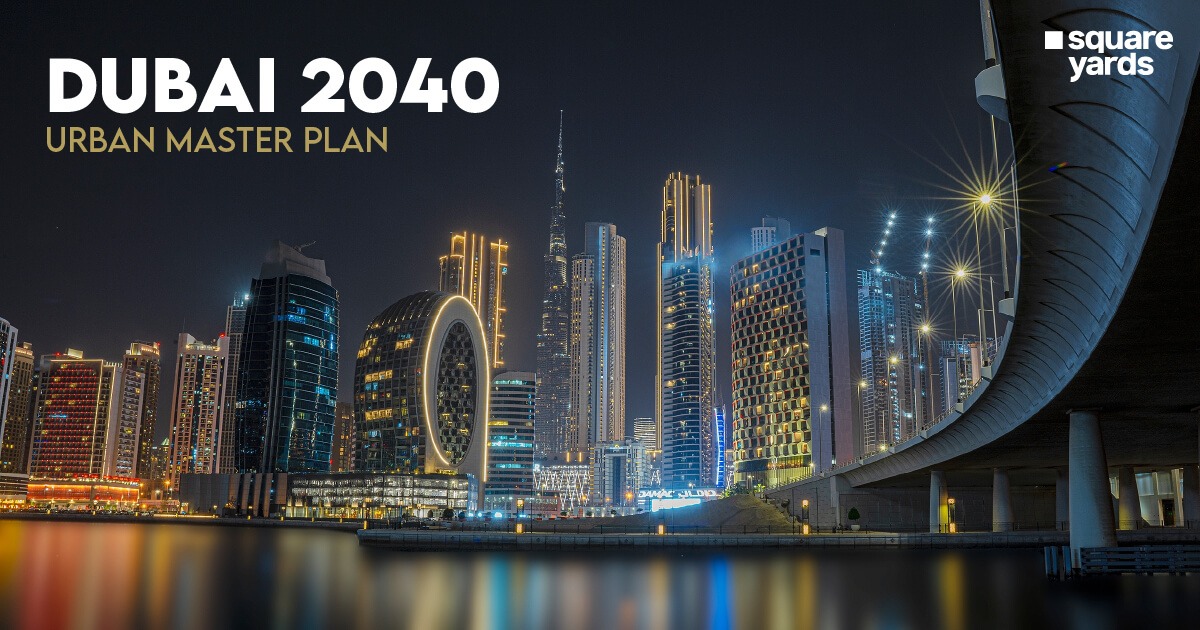 Dubai is the heart and soul of the United Arab Emirates and has always been synonymous with innovation and luxury.…...
Frequently Asked Questions (FAQ's)
What are the popular supermarkets of Al Jafiliya?
There are many supermarkets available, namely West Zone Centre and Miramar supermarket.
Name a few restaurants which are situated near Al Jafiliya.
There are many popular restaurants with brand names like Zam-zam, Darbar Char Miner, Galvin Bistro, Pars, Seleraku and many more.
Name some shopping malls in this area.
There are also many popular shopping malls like Al Hanna, Ghazal Centre and many more.
Is Al Jafiliya freehold?
Currently, the famous Al Jafiliya place in the UAE does not provide freehold properties.
What are the top attractions in Al Jafiliya, Dubai?
Zabeel Park, Dubai World Trade Centre and The Dubai Frame are some of the best attractions for tourists in Al Jafiliya.
How to get to Al Jafiliya by bus and metro? Which is the nearest metro station?
Al Jafiliya has a great connectivity service by metro and cab services. The nearest metro station is Max Fashion, earlier known as the Al Jafiliya metro station.
Which are the best communities to live in Al Jafiliya?
Al Maskan 2. Al Kifaf Apartments, Al Raea, and more are some of the best-rated communities to live in Al Jafiliya
Which are the best hotels and restaurants in Al Jafiliya?
Here are the best hotels and restaurants in Al Jafiliya: 
Mövenpick Hotel & Apartments Dubai. 

Crowne Plaza Dubai, an IHG Hotel.

Golden Sands Hotel Apartments.

Fairmont Dubai

Citymax Hotel Bur Dubai
What are the famous schools in Al Jafiliya?
Here are the best schools for your children in Al Jafiliya: 
Nursery School- Little Star

European University  

Canadian Institute of Dubai

Bin Rashid Institute of Health Sciences and Medicine Centre

The American Institute of Dubai
Name best hospitals in Al Jafiliya?
Below are the top medical healthcare centres situated in Al Jafiliya: 
Cambridge Medical Centres

Community Medical Centre

Unicorn Medical Centre

International Modern Hospital

Aster Hospital
What are the famous worship destinations in Al Jafiliya?
Pay a visit to the popular prayer places in Al Jafiliya: 
Al-Jafiliya Mosque 2

Sheikh Latifa Mosque

Al-Jafiliya Mosque
What are the pros and cons of living in Al Jafiliya?
The best part of living in the Al Jafiliya locality is it promotes an affordable living experience with a variety of options in housing. Whereas the area is lesser known for commercial upgradations.