About Al Wasl, Dubai
The bustling neighbourhood of Al Wasl is well known for its quiet atmosphere and selection of family-friendly activities. In recent years, several brand-new recreation centres have sprung up in the area, providing trendy cafes, chic boutiques, and a range of exciting Instagram-friendly activities and attractions. These include the well-known Meraas buildings in Dubai, such as BoxPark and City Walk, and the upscale Galleria shopping centre.
In addition, La Mer, a popular coastal entertainment complex with a water park, adventure sports facilities, fine dining businesses, and quirky cafes, is just 10 minutes away from residents of this part of Dubai.
Al Wasl, which is south of Jumeirah and north of Business Bay, is close to Downtown Dubai and Satwa, one of the city's oldest trading and commercial districts, as well as other contemporary communities in Dubai. The sub-community offers a wide range of entertainment venues, shopping centres, schools, clinics, and other services, making it a great choice for foreigners and residents looking to live in a quiet but convenient neighbourhood.
A range of rental residences is available at Al Wasl, including spacious villas, gorgeous low-rise flats, and stylish mid-rise apartments. The area is family-friendly and has some of the best childcare and schools in the districts, which parents frequently choose.
The profusion of speciality clinics and medical facilities, which are highly valued by the local Emirati population and the sizable number of expats residing in the city, is another distinguishing aspect of the Al Wasl district.
Al Wasl, a busy district in Dubai, is well known for its top-notch leisure and entertainment options and luxury residential real estate. People seeking a quiet suburban setting without sacrificing comfort and elegance may find this area appealing.
Key Highlights of Al Wasl, Dubai
What's Great Here!
Enormous flats and villas for sale and rent.

Hotspots for travellers include BoxPark, City Walk, and Galleria Mall.

The residential units feature high-end amenities

Ample amenities are close by

Family-friendly community
What Needs Attention!
Noisy area

Parking issues

Maintenance issues
Properties in Al Wasl, Dubai
Residential real estate in Al Wasl consists of apartments and villas, both offering access to basic amenities. However, villas are gaining popularity due to their family-friendly environment and spaciousness. Most of these were constructed privately, except for the luxurious Al Wasl Villas from Nakheel.
Al Wasl houses are a great choice if you're searching for either the convenience of an apartment building or the privacy of a villa. The region boasts a good selection of high-quality apartments and villas. For those seeking the extra space and privacy a villa affords, the villa compounds in Al Wasl are a popular option.
Al Wasl, one of Dubai's oldest neighbourhoods, is well known for its single residences and villa communities. The sense of community it generates is one benefit of living in a villa compound in Dubai. 
There are four residential villas in the Al Wasl Villas Compound, each with a built-up area of 3,500 square feet. Three bedrooms, a maid's room, a laundry room, and a storage room are all included in each unit. The pet-friendly neighbourhood has a pool and a shared garden.
Dar Wasl is a secure community comprising 166 villas, each with four or five bedrooms. Each of these flats has a maid's room, albeit some have private swimming pools. Among the shared facilities are a clubhouse with separate gyms for men and women, access to tennis courts, squash courts, a swimming pool, and play spaces for kids.
Off-Plan Trends in Al Wasl
Many upscale and aesthetically pleasing off-plan buildings are being constructed in Dubai to make it resemble the other Emirates. Most off-plan projects are residential developments with gorgeous, contemporary villas and apartments.
A recent off-plan project is the Park Gate Residences in the Al Wasl. The elegant wood brushed stainless steel accents, and marble finishes of Park Gate Residences in Al Wasl always leave a lasting impression.
All residential units, including the elegantly built podium townhouses and penthouses, one, two and three-bedroom apartments, welcome you to a sophisticated lifestyle that seamlessly combines elegant interiors and stunning views of Zabeel Park.
Property Rates in Al Wasl
Rental Trends in Al Wasl
Al Wasl's rental market is very busy, just like the buying market. Due to the possibility of finding residences in Dubai with comparable facilities, vistas, covering areas, and bedroom configurations at more affordable costs than in other Emirates, people prefer to invest in real estate there.
However, Al Wasl does offer a selection of rental homes. Since Al Wasl has villas with one to four bedrooms, it is the ideal location for anyone looking for adequate space at reasonable prices. The typical rent for a three-bedroom villa is significantly less expensive, even though the large four-bedroom villa for rent is offered at a higher price range. Those looking for even greater spaces could be interested in the five and six-bedroom villas in Al Wasl.
Al Wasl's rental apartments range in size from studios to three-bedroom homes. It's important to remember that the neighbourhood apartment buildings frequently feature covered parking and are kept up effectively.
Dar Wasl is a popular sub-community with a mix of opulent apartments and villas. Most of the community's structures feature distinctive Andalusian designs influenced by conventional Islamic design. The well-planned neighbourhood, which contains more than 110 apartments and 150 villas, has many useful features that make it a great option for people looking to rent a house.
Sale Trends in Al Wasl
Al Wasl Dubai is a popular choice among investors and buyers because it is expected to have greater availability of real estate in the future. The Dubai Emirate is engaged in several off-plan initiatives to resemble the other Emirates in the United Arab Emirates. Buyers can invest their money in three to four-bedroom villas in Al Wasl, which have an average coverage area of 4,200 square feet. If there are a few work opportunities, it can be used as a holiday home with stunning views and a peaceful ocean nearby.
One-bedroom apartments can earn 4% on investment, while two-bedroom apartments can earn 3.4%. There is a high demand for homes in the Emirate, and villas are among the best investment options. The rental market may grow in the future, and investors should focus on one-bedroom apartments with an average covered area of 600 square feet. This is because some upscale off-plan property plans currently under development suggest this.
Public Transport
The Business Bay and Burj Khalifa/The Dubai Mall metro stations are the nearest stops for taking public transportation. Numerous bus routes also connect locals to the city's top attractions, even though it takes 7–10 minutes to walk to these metro stations. It's simple to hail a cab, and the most widely used taxi applications have little trouble determining the location. Bus travel between Dubai and Dubai is straightforward:
| Bus Line Number | Destination |
| --- | --- |
| 71 | Al Wasl Bus Stop - 02 to Galleria Mall |
Amenities
Nurseries/ Educational Institutes

Supermarkets

Healthcare Facilities

Places of Worship
The abundance of elite schools and nurseries in the neighbourhood is one of the main advantages. Schools and nurseries are conveniently located near Al Wasl. The availability of schooling options is another factor contributing to Al Wasl's reputation as one of the family-friendly neighbourhoods. In Al Wasl, there are numerous elementary and intermediate schools, including:
Honey Bee Nursery 

Little Wings Nursery 

Jumeirah College

Jumeirah English Speaking School 

Dubai Japanese School
When it comes to the essential amenities, the community's residents are well taken care of. In Al Wasl, there are many supermarkets to enable locals to stock up on necessities and a large range of smaller shops for a fast grocery run. There are various supermarkets in Al Wasl, including:
Waitrose

Carrefour 

Choithrams

Spinneys

Lulu Hypermart
Al Wasl has an endless supply of medical services and amenities. However, some well-known medical facilities in and around Al Wasl provide fundamental medical care and emergency services. If there are any major problems or complications, one might go to one of Al Wasl's state-of-the-art medical facilities. Medical facilities can be found in and near Al Wasl.
Dubai London Clinic Dental Centre

International Aesthetic Medical Centre 

Dr Michael's Dental Clinic 

Emirates Hospital
Muslims living in the Al Wasl neighbourhood have access to many mosques. In addition, the Dubai Emirate has several churches for Christians and temples for Hindus. In Al Wasl, some of the nearby and local places of worship are as follows:
Khalifa Bin Da'en Mosque

Abdulrahman Al Qasimi Mosque 

Masjid Othman Bin Affan 

St Mary's Catholic Church 

Holy Trinity Church

Gurudwara 

Shiva Temple
Best Hotels in Al Wasl
The smallest Emirate, Dubai, has a shortage of opulent resorts and hotels. The majority of opulent hotels and resorts are located close to the seaside. Al Wasl is located inland from the Emirate, where lodging and accommodations are scarce. However, a variety of lodging options are available, such as:
Ibis Dubai

Fairmont Dubai

Copthorne Hotel Dubai

Rove Trade Central

Rove Downtown

Novotel Dubai
Lifestyle
Shopping Centres/ Malls

Restaurants/ Dining

Beaches Nearby

Leisure Activities Nearby
Dubai has numerous shopping malls, and some of the Al Wasl shopping centres offer a diverse range of retail stores and brands for locals to choose from. Residents don't need to travel far to access a mix of regional and national brands. The following are some of the shopping complexes and malls in the area:
Galleria Shopping Mall

Boxpark

City Mall

Dar Wasl Mall

J3 Mall

Wasl Square
The one-story shopping centre Galleria Mall, which is situated on the east side of Al Wasl Road, is not far from Emirates Post Office. The Galleria Shopping Mall is a haven for people who enjoy everything related to haute couture, including some of the most exclusive brands and businesses. The mall is home to a variety of trendy restaurants and entertainment venues, including a popular escape room.
In Al Wasl, there are numerous regional eateries to pick from. Al Wasl, Dubai, is home to several eateries serving various cuisines. Many local restaurants offer outdoor seating so patrons can eat while admiring the breathtaking scenery. Several of the eateries in and near Al Wasl include
Farzi Café in Citywalk

The Italian eatery Bianca Mozzarella Co 

The Japanese restaurant Atisuto 

Wasl Vita

Wasl Square

Dar Wasl Mall
Al Wasl is not on the shore, however, there are some lovely beaches close by. These beaches include a variety of activities like swimming, tanning, and water sports and are conveniently reachable by automobile. 
Kite Beach

Sunset Beach 

Jumeirah Public Beach

La Mer Beach
Many residents go to Kite Beach for a fun day out. Kite Beach has many food trucks and small eateries, making it a great place for seaside dining. It offers a variety of thrilling activities to keep both children and adults delighted, including beach volleyball, kitesurfing, and kayaking. 
The beach provides useful facilities like restrooms, wifi, changing places, showers and a large range of activities and food trucks. Due to the stunning views of the Burj Al Arab and the laid-back vibe of the neighbourhood, the beach is a favourite spot for both tourists and locals.
In the vicinity of Al Wasl, Dubai, there are numerous recreational opportunities. Numerous resorts and beaches in the area are ideal for swimming, snorkelling, and other water sports. The following is a list of amusement and recreational options close to Al Wasl, Dubai:
Dubai Water Canal

La Mer

Safa Park

Box Park

Hub Zero

Green Planet

Play Town by Mattel
Al Wasl is surrounded by several new entertainment venues that reflect the hip and international spirit of the neighbourhood. Safa Park's Dubai Water Canal is a man-made marvel that offers stunning views and a nice promenade that is ideal for a stroll on breezy evenings. The 3.2-kilometre waterway runs from Dubai Creek to Business Bay and winds past Safa Park before ending in the Arabian Gulf. The remarkable project offers visitors exciting boat rides and a mechanical waterfall.
On Al Wasl Road, a recreational complex called BoxPark mixes food, shopping, and entertainment. For delightful weekend adventures with friends and family, BoxPark, which has an ultra-urban vibe and features a variety of restaurants, independent stores, and a movie theatre, is the perfect destination. With amazing street art and a range of recreational opportunities, this trendy hotspot is undoubtedly a worthy addition to the community.
Al Wasl - Location Map and Landmarks
Schools Near by Al Wasl Dubai
Distance and Commute Time
6 minutes to Sheikh Zayed Road by car

The Burj Khalifa, the world's highest tower, is eight minutes drive from the Dubai Mall.

Business Bay and Downtown Dubai are roughly ten to fifteen minutes apart.

Umm Suqeim Beach is 17 minutes away.
Al Wasl, Dubai
Ratings and Reviews
Josna Mathews
The best place to rent residential spaces
Before discovering one in Al Wasl, I had little luck locating a single-occupancy flat at a fair monthly rate. The rent was affordable, and the flat was in excellent condition. It's interesting because it's near a busy road rather than in the centre of town.
Bhavya Bhasin
One of the main routes from Sharjah to Dubai and Ajman is at Al Wasl. The neighbourhood is constantly busy and clogged with traffic because it is a prime location for businesses and industrial factories. Traffic snarls in the morning are annoying to witness. Because of traffic, I always arrive to the office late.
Jonas
Offers great facilities to industries
Modern amenities at Al Wasl enhance local businesses and people's quality of life. Being close to the city's main thoroughfares makes this location easy for commuting. The neighbourhood is home to various companies, from stores and restaurants to warehouses and factories, all of which add to the area's lively and bustling atmosphere.
Pavitra
There are numerous manufacturing plants, distribution hubs, office complexes, and retail stores in this area that provide work close by. Al Wasl is a fantastic spot to launch or enhance your career due to its vibrant business environment and many professions.
Raghav
Recently, my sister and I moved in and became aware of the neighbourhood's filth. Due to the close vicinity of nearby companies and autos, noise and traffic are a constant, even late at night. Even though it's difficult to live here, we can't leave until we find a better location because my sister works here.
Top Articles on Real Estate in Dubai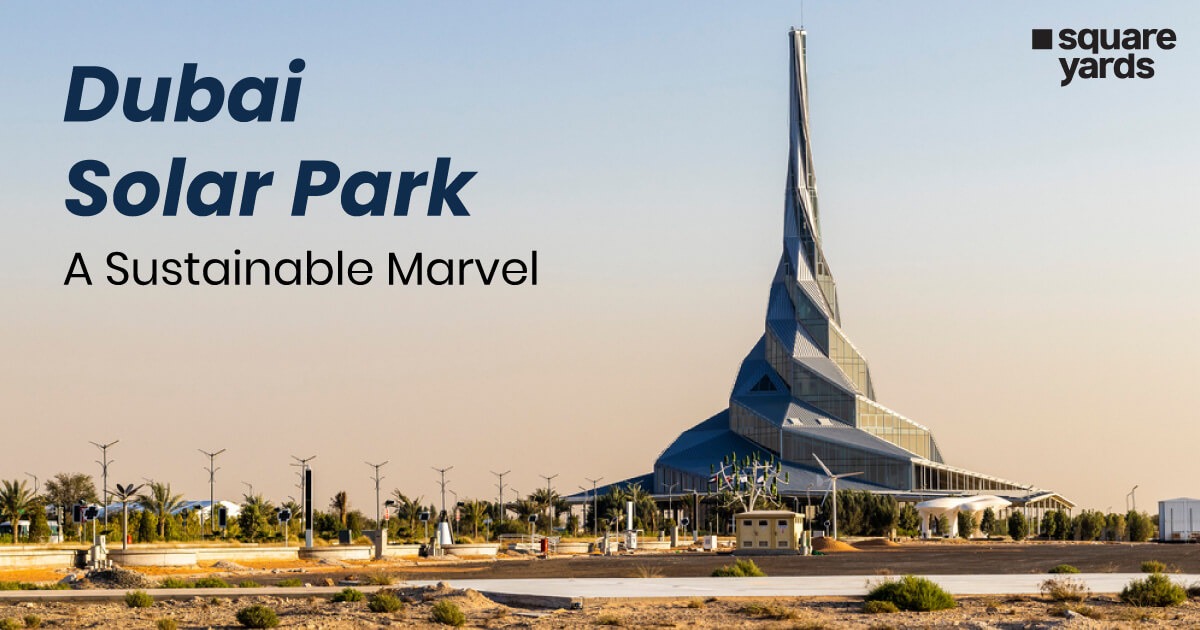 Over the past ten years, the UAE's efforts to ensure sustained national growth have heavily focused on producing clean energy.…...
Frequently Asked Questions (FAQs)
Is Al Wasl, Dubai Freehold?
Al Wasl, Dubai, is listed as a designated freehold area in the United Arab Emirates.
What are the top attractions in Al Wasl, Dubai?
Some top attractions nearby Al Wasl, Dubai, are Dubai Water Canal, La Mer and Safa Park. 
How to get to Al Wasl in Dubai by bus and metro? And which is the nearest metro station?
There are metro stations and limited bus transport facilities in Dubai. However, 71 from Al Wasl Bus Stop runs through Dubai, and the closest metro station is Business Bay Metro Station.
Which are the best communities to live in Al Wasl, Dubai?
Al Wasl, one of Dubai's best-planned suburbs, has a superb selection of houses for sale and a wide choice of exciting recreational spaces. Neighbourhoods nearby include Al Safa, Satwa, Jumeirah, Umm Suqeim, Business Bay, and Sheikh Zayed Road.
What are the best hotels and restaurants in Al Wasl?
Novotel Dubai, Rove Downtown and Ibis Dubai are a few hotels nearby the Al Wasl area. There are many options in restaurants in and around the area, like Farzi Cafe and Atisuto.
Which are the famous malls and supermarkets in Al Wasl?
There are many options of supermarkets which suffice the daily needs of the local and tourist population, like Spinneys and Waitrose where the malls around Al Wasl are Wasl Square, J3 Mall and The Galleria Mall.
What are the best schools in Al Wasl, Dubai?
The schools in Al Wasl are of international standards and provide quality education. Some schools are Honey Bee Nursery, Little Wings Nursery, Jumeirah College and Jumeirah English Speaking School.
Which are the best hospitals and clinics in Al Wasl, Dubai?
There are a few clinics in Al Wasl and several hospitals in and around the area. Some are Dubai London Clinic, Al Wasl Medical Centre and Emirate Hospital.
Which are the famous places of worship in Al Wasl, Dubai?
Some of the places of worship in and nearby Al Wasl are Khalifa Bin Da'en Mosque, Abdulrahman Al Qasimi Mosque, Holy Trinity Church and Gurudwara.
What are the pros and cons of living in Al Wasl, Dubai?
Al Wasl is a lovely town because of its fantastic location, quantity of schools, and other family-friendly services. Residents seldom have a dull moment thanks to the neighbourhood's abundance of tourist attractions. One of the most important things to consider when considering whether or not to move is that it is a generally quiet, family-friendly community with lots of open space and wonderfully crafted homes and apartments.