About Al Satwa, Dubai Overview
Al Satwa, a crucial landmark in Dubai, is an alluring locality that ideally captures the charm of old Dubai. Jumeirah and Bur Dubai border the locality and it lies next to Sheikh Zayed Road (E11). Despite being a small neighbourhood, Satwa is quite significant because of its advantageous position.
The locality consists of low-rise buildings and villas with beautiful architecture. Several expatriates live in the area which makes Al Satwa a lively and amiable neighbourhood. There is so much that you can witness here – from delicious eateries and lively street life to attractive stores and a lot more! Al Satwa is a fascinating location for those who wish to delve deep into the history of the United Arab Emirates because the population is well-rooted. 
The locality has only recently blossomed with numerous housing and commercial development projects. It is among the greatest neighbourhoods in Dubai for people who don't drive thanks to its well-managed public transportation system.
Al Satwa is considered an ideal locality for families. It is well-connected and easily accessible to major areas in Dubai. If you are looking for properties here, you needn't worry! There are great residential properties at reasonable prices. In addition, you have great investment opportunities open if you are interested in plots and villas. The community has a lit-up vibe, with shopping centres, entertainment, and parks located close by. Additionally, 16 street paintings throughout the colourful neighbourhood depict the history and heritage of the nation. As a part of the Dubai Street Museum's effort in 2016, 16 murals were painted.
Key Highlights of Al Satwa
What is Great Here!
A wholesome community with a plethora of amenities

Well-connected to major areas by public transportation

Reasonable rents on properties

Several eateries and shopping centres
What Needs Attention!
Busy streets

Limited parking spaces

Bachelor-centric neighbourhood
Properties in Al Satwa
A wonderful mix of both residential and business properties can be found in Al Satwa. There are many different types of residences and villas, and there are many contemporary offices and shops on the commercial side. There are several studios, like 1-bed and 2-bed units available in the apartment buildings. Accommodation is fair given the area and amenities.
Each apartment is beautifully finished and has a large bedroom, a modern kitchen, a well-equipped bathroom, and a balcony with views of Dubai's busy streets. Additionally, some apartments include exercise centres and communal swimming pools. Villas can be rented in Al Satwa by people who want to live in a bigger space. These homes often have floor designs with three to four bedrooms, a separate servant's quarter, a parking space, and a large patio.
Off-Plan Trends in Al Satwa
Al Satwa comprises several top-notch properties for potential buyers. The district looks forward to expanding its neighbourhood with a plethora of upcoming projects. This makes it even more enticing for customers to invest in off-plan projects in Al Satwa.
Rental Trends in Al Satwa
Major localities and areas in Dubai are known for offering high-end rates for properties as compared to other cities. However, Al Satwa in Dubai is known for providing customers with the chance to rent out properties at exceptionally affordable rates. Even though it is majorly popular for bachelors, the area is family-friendly too! For expats, rental studios are known to be the biggest attraction.
Sales Trends in Al Satwa
Investing in Dubai's real estate market is like a dream come true. Especially when looking for properties in Al Satwa, it offers low and affordable investments and big returns. Apartments and villas are some of the residential properties for sale along with options for commercial properties. It lies next to Sheikh Mohammed Bin Zayed Road (E311), which connects it to Bur Dubai, Downtown Dubai, and Jumeirah, among other localities.
In Al Satwa, apartment and villa sales follow the district's history of affordable housing. Makeen Residence and Al Diyafah Road are two other prime locations in Al Satwa for renting and buying real estate. Dubai International Airport and Deira, Downtown Dubai, City Walk, and other popular parts of the city are all easily accessible from all residential alternatives, which are all very reasonably priced. Compared to other localities in Dubai, Al Satwa seems to be a wise and profitable investment choice.
Public Transportation
Al Satwa has several bus stops close by which makes it easy and convenient for people to get around the locality. The neighbourhood includes many bus stops that provide service to numerous locations in Dubai. RTA buses are considered the primary means of transportation here. One of the bus routes connecting Al Satwa to major areas in Dubai is X13. The X13 bus in Dubai provides transportation from Satwa Masjid, Satwa Bus Station, and Satwa Post Office.
Other public transport services in Al Satwa include:
The closest Dubai Metro stop is at Dubai World Trade Center.

Emirates Towers and Financial Center are some additional metro stations in the area.

The region is frequently served by RTA national taxis, which are simple to catch from the street.

Well-known private taxi firms like Careem and Uber know Al Satwa as an older area of Dubai.

Al Satwa Park is near to Al Satwa Bus Station.
Amenities
Nurseries / Educational Institute

Supermarkets

Healthcare Facilities

Places of Worship
Al Satwa, Dubai is home to reputed educational centres. Some include:
GEMS Wellington Primary School

Wasl Girls School

Qurtoba Primary School

Jumeirah Baccalaureate School

Al Shaab School
For preschool children, Al Satwa also has a list of renowned schools:
Hummingbird Pre School

Safa Early Learning Center

Safari Kid Nursery
There are two top-notch universities here:
Dubai International Academic City

Knowledge Village
Al Satwa includes several supermarkets along with an assortment of grocers scattered across town. Here is a curated list:
Al Maya Supermarket

Yamama Supermarket

Spring Supermarket

West Zone Supermarket
Additionally, there are a total of five distinct ZOOM mark locations spread around the locality.
Healthcare facilities are a must in every city and locality. You never know what kind of medical emergency you get into. Therefore, Al Satwa includes easily accessible and convenient clinics and hospitals.
Al Badaa Health Center

Thumbay Hospital
For people of faith, a place of worship becomes a crucial factor. Even though the official religion in Dubai is Islam, people of other faiths are also welcome here. Some beautiful mosques in Al Satwa are easily accessible to Muslims.
Rashid and Fatimah Mosque

Khadri Mosque

Jumeriah Mosque (which is preferred for larger gatherings)

Iranian Mosque
Jumeirah Mosque

While for the Hindus, there are two popular temples –

Shiva temple is located approximately 15 minutes from the locality 

The Mahamevnawa Buddhist Temple is located approximately 7 minutes away

Some of the churches nearby include –

 

Saint Mary's Catholic Church

Emirates Baptist Church

Dubai City Church
Best Hotels in Al Satwa
Dubai witnesses thousands of tourists coming in every year. It has become a major tourist destination in the world. Therefore, Al Satwa is home to some of the best hotel choices for visitors and tourists. Some of them include –
Le Meridian Mina Seyahi Beach Resort & Marina

Four Seasons Resort Beach

Rove City Walk

Sonder Downtown Towers

La Ville Hotel and Suites

Oberoi Beach Resort
Lifestyle
Shopping Centres / Shopping Malls

Restaurants / Dining

Beaches Nearby

Leisure Activities Nearby
Al Satwa offers the best feel of Dubai because it is home to the most well-liked commercial malls and entertainment areas.
Citywalk

Box Park

Palm Strip Mall

The Village Mall

Mercato Mall
There are several other retail stores open here.
Regardless of where you are, you wouldn't want to miss out on the exceptional food and places to eat in a locality.  There is never a shortage of places for the locals. Budget restaurants, informal eating establishments, and local, small eateries abound in this neighbourhood. Some of the popular ones are –
Al Mallah

Karachi Darbar

Ravi Restaurant

Okku

Tresind
What is Dubai without pristine beaches? Similarly, Al Satwa also includes some popular beaches for the residents and visitors. These are –
Jumeirah Public Beach near Al Satwa
For the recreation of visitors and residents, Al Satwa offers a plethora of fun activities to indulge in. This makes the locality a top choice for residential purposes.
Visitors are drawn to 2nd December Street because of the vibrant murals painted on the buildings there. 16 artists together worked to convert the space into an art gallery.

Satwa Park: The community's heart and soul, Al Satwa Park, is where families enjoy taking strolls and spending precious time together. It contains a designated playground, sports fields, and running trails.

Another great spot is Al Khazzan Park where families can take a stroll and stop for a bite at HAPI.

The Mandara Spa, Bella Style Ladies Salon, and Bodyline Ladies Spa are among the salons and spas in Satwa. The Diva Gents Salon, City Style Gents Salon, and Golden Star Gents Salon are all available to men.
Al Satwa - Location Map and Landmarks
Schools Near by Al Satwa Dubai
Distance from Al Satwa to Other Popular Places
Sheikh Zayed Road E11 and Al Satwa are located next to each other.

The famous Burj Khalifa is only 4.2 kilometres away. It is approximately a 10-minute drive from Al Satwa.

E-11 will take you to Dubai International Airport in 14 minutes.

Using the D-71 route, getting Downtown only takes about 11 minutes.

D-71 and 22D Street are the quickest routes to get to Dubai Mall.
Al Satwa, Dubai
Ratings and Reviews
Hammad Sami
A perfect spot for bachelors
Because of affordability, Al Satwa is a perfect spot for bachelors. The properties are plentiful, catering to my requirements. Even though families are residing here, I found it most suitable for singles.
Rajiv Roy
I am a person who does not quite like the hustle and bustle of city life. Al Satwa is the perfect spot that provides the charming vibe of old Dubai. This is what I like most about the place. Unlike the city centre, the area is quite peaceful.
Umama Khalid
The locality is quite affordable
Looking for affordable properties in Dubai isn't that easy! This is when I stumbled upon Al Satwa, a well-developed neighbourhood providing properties at affordable rates. At this rate, the locality provides easy access to nearly everything – from supermarkets and malls to schools and hospitals.
Omar Sohail
Luxurious properties in a safe neighbourhood
I am someone who looks for luxurious and comfortable properties for investment. Along with my family, I have been living in Al Satwa for over 4 years. The property choices are excellent and the locality is very safe and well-developed.
Daniel Anthony
The locality could have better parking spaces
I am a bachelor living in Al Satwa for 2 years. Even though the locality is affordable and nice, I do tend to have issues finding parking spaces around the locality.
Top Articles on Real Estate in Dubai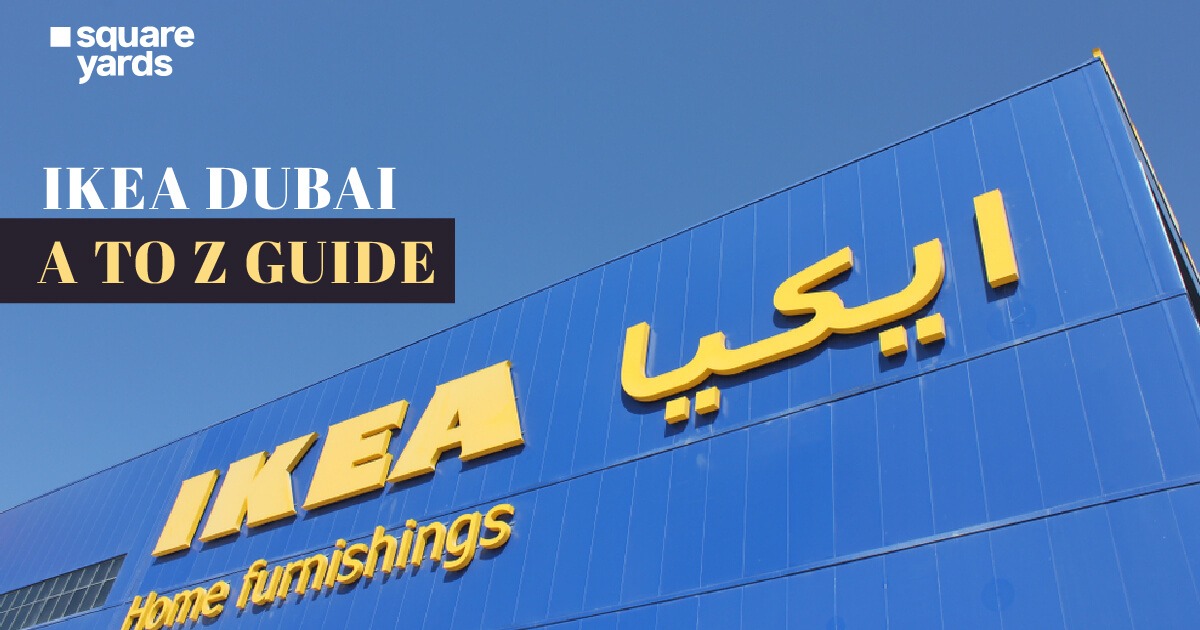 IKEA, one of the best furniture retailers in Dubai, just launched a second location in Jebel Ali. Today, December 18,…...
Frequently Asked Questions (FAQs)
Is Al Satwa a freehold?
Yes, Al Satwa is a freehold providing properties like villas and apartments for sale.
What are the top attractions in Al Satwa, Dubai?
Top attractions in Al Satwa, Dubai are – Burj Khalifa, The Lost Chambers Aquarium, Dubai Aquarium, Underwater Zoo, Palm Jumeirah, The Dubai Fountain, etc.
How to get to Al Satwa in Dubai by bus or metro? Which is the nearest metro station?
Al Satwa is easily accessible by bus and metro. Bus services in the locality are plenty. RTA buses are the primary mode of transportation. The nearest metro station is Dubai World Trade Center
Which are the best communities in Al Satwa, Dubai?
The popular communities to live in Al Satwa are- Satwa Road, Makeen Residence, Al Diyafah Road, The Flagship One, and Square 334.
What are the best hotels and restaurants in Al Satwa?
Some best restaurants and hotels are- Le Meridian Mina Seyahi Beach Resort & Marina, Four Seasons Resort Beach, La Ville Hotel and Suites, and Oberoi Beach Resort. The restaurants are- Al Mallah, Karachi Darbar, Ravi Restaurant, and Okku.
Which are the famous malls and supermarkets in Al Satwa?
Citywalk, Box Park, Palm Strip Mall, The Village Mall, Mercato Mall, Yamama Supermarket, and Al Maya Supermarket.
What are the best schools in Al Satwa, Dubai?
GEMS Wellington Primary School

Wasl Girls School

Qurtoba Primary School

Jumeirah Baccalaureate School
What are the best hospitals and clinics in Al Satwa, Dubai?
Some of the best hospitals and clinics are Al Badaa Health Center and Thumbay Hospital.
Which are the famous places to worship in Al Satwa, Dubai?
The famous places for worship in Al Satwa are  Rashid and Fatimah Mosque, Khadri Mosque, Jumeriah Mosque, Dubai City Church, Emirates Baptist Church, and The Mahamevnawa Buddhist Temple.
What are the pros and cons of living in Al Satwa, Dubai?
The advantages of living in Al Satwa are several amenities, affordable rents, good shopping malls, etc. The disadvantages, however, are the bachelor-centric approach, busy streets, and limited parking space.