About Umm Suqeim, Dubai
Umm Suqeim is one of the most iconic neighbourhoods in Dubai. It is known for its stunning beaches, great dining options, and rich cultural heritage. The beach of Umm Suqeim is one of the most popular spots in the city. It is known for its beautiful white sand, clean and clear waters, and breathtaking views of Palm Jumeirah and the Burj Al Arab. It is also a great spot for soaking up the sun and taking a relaxing swim in the warm waters.
The neighbourhood is also home to many cultural attractions. There are traditional souks where you can find a variety of local crafts and goods. There are also art galleries, museums, and theatres. Umm Suqeim is also home to the famous Sheikh Mohammed Centre for Cultural Understanding, which provides a great opportunity to learn about Islamic culture and customs.
The area also has many great restaurants and bars offering a variety of cuisines. There is also the Dubai Marina promenade, home to many of the city's swankiest restaurants and bars. Umm Suqeim is one of the best places to explore in Dubai. From stunning beaches, great dining options, and cultural attractions, there is no doubt that Umm Suqeim is an ideal location to spend your vacation.
Key Highlights of Umm Suqeim, Dubai
What is Great Here!
Beautiful Beaches

Vibrant Markets

Cultural Landmarks

Diverse Restaurants

Exciting Activities
What Needs Attention!
Traffic Congestion

Insufficient Public Transport

Limited Green Spaces

Poor Waste Management

Inadequate Parking Facilities
Properties in Umm Suqeim, Dubai
Properties in Umm Suqeim are highly sought after, with many modern and stylish apartments and villas to choose from.
The selection of properties in Umm Suqeim covers a wide range of sizes and prices, with apartments ranging from studios to two-bedrooms and villas and going up to 5-bedroom apartments. The average carpet area for apartments is 1,000 sq ft, and villas range from 3,000 sq ft to 12,000 sq ft.
If you're looking for a luxurious lifestyle in the heart of Dubai, Umm Suqeim is the perfect spot.
Off-Plan Trends in Umm Suqeim, Dubai
Umm Suqeim, Dubai, has become a popular real estate destination for investors and buyers alike. The off-plan trends in the area have been rapidly increasing due to the availability of high-end amenities and a luxurious lifestyle.
The area offers one-bedroom apartments with an average floor area of 900 sq ft, two-bedroom flats of 1600 sq ft, luxurious villas that range from 3000 sq ft to 5000 sq ft, and furnished studio apartments of 600 sq ft. The area has also witnessed significant growth in constructing modern and luxurious buildings that offer many amenities, such as swimming pools, fitness centres, children's play areas, and shopping malls.
Property Rates in Umm Suqeim
Rental Trends in Umm Suqeim, Dubai
Umm Suqeim in Dubai is a vibrant neighbourhood with numerous rental opportunities. The rental trends show that one-bedroom apartments typically have a floor area of about 1,000 sq. ft. Two-bedroom apartments are slightly larger, with an average floor size of 1,200 sq. ft. Studio apartments are the smallest, ranging from 500-700 sq. ft.
Meanwhile, semi-furnished villas generally come with roomy floor areas, ranging from 2,000 to 5,000 sq. ft. Depending on the size and amenities; rental rates vary accordingly.
By Budget
By Property Type
By Beds
Sale Trends in Umm Suqeim, Dubai
Umm Suqeim, Dubai, is a vibrant and bustling area regarding property sale trends. It is one of the most sought-after locations for buying property in Dubai.
The floor area of one-bedroom apartments in Umm Suqeim ranges from 1100 sq ft to 1700 sq ft, while two-bedroom apartments range from 1400 sq ft to 2000 sq ft. The studio apartments in Umm Suqeim are smaller, ranging from 500 sq ft to 900 sq ft. For those looking for bigger spaces, villas in Umm Suqeim come with a floor area of 3200 sq ft to 4000 sq ft.
The price of properties in Umm Suqeim is usually high, owing to its prime location and proximity to beaches and shopping centres. That said, there are still deals to be had, and prices have decreased slightly in the past few years
Public Transportation
Umm Suqeim is an area in Dubai known for its beautiful beaches, spectacular views, and public transportation. From buses to the metro, Umm Suqeim offers an efficient way to get around without worrying about traffic.
Buses are the most convenient way to get around Umm Suqeim. Several bus routes run through Umm Suqeim, and you can find the full list of routes, stops, and timings on the RTA's website. Here's a quick look at some of the routes:
| Bus / Metro Line | Bus Route / Metro Route |
| --- | --- |
| F23 | Umm Suqeim to Jumeirah Village Circle |
| F24 | Umm Suqeim to Dubai Marina |
| F25 | Umm Suqeim to Dubai Mall |
| Red Line | Burj Khalifa to UAE Exchange | Every 5 minutes |
| Green Line | Burj Al Arab to Mall of The Emirates | Every 10 minutes |
Amenities
Nurseries / Educational Institute

Healthcare Facilities

Places of Worship
Umm Suqeim is home to some of the best nurseries and educational institutes. With various options, you're sure to find one that suits your child's needs.
Little Star Nursery Umm Suqeim –

This is an international-themed nursery offering a stimulating home-like environment for learning and playing.

Blossom Nursery Umm Suqeim –

A vibrant nursery providing high-quality education in a secure and nurturing environment.

The Little Dreamers Educational Institute – Offering a high-quality, child-centred approach to learning and development, this institute has a range of enriching activities.
No matter what you're looking for, these supermarkets in Umm Suqeim have got you covered!
 Spinneys: This supermarket is located in the heart of Umm Suqeim and offers a wide range of food, drinks, and household items.
Emirates Coop: This supermarket offers great discounts on fresh produce and daily essentials and has a convenient online store.
Lulu Hypermarket: This is a popular one-stop shop for all your grocery needs, including fresh produce, ready-made meals, and more.
Umm Suqeim is home to some of the top healthcare facilities in the UAE. With a professional staff, advanced treatments and services, and world-class facilities, they are always ready to provide the best medical care to all patients.
Al Zahra Hospital Dubai:

This premier hospital offers world-class medical care and state-of-the-art treatments and services.

Life Medical Center:

Located in the Jumeirah area of Dubai, Life Medical Center provides a wide range of medical services and treatments at the highest international standards.

Emirates Hospital: This leading hospital offers various medical services and treatments, from general to specialised care.
Umm Suqeim offers something for every faith, from churches to temples to mosques. So if you're looking for a place to explore your spirituality, this is the perfect neighbourhood to visit.
St. Mary's Catholic Church

Buddhist Temple

Jumeirah Mosque
Best Hotels in Umm Suqeim, Dubai
These beachfront hotels offer a peaceful atmosphere and contemporary interiors. Take a dip in the swimming pool, or grab a drink at the beach bar. Enjoy the delicious cuisines at the restaurants, and take advantage of the hotel's spa and wellness facilities.
Choose any of these hotels in Umm Suqeim, and you'll have a fantastic time.
The Ritz-Carlton, Umm Suqeim

Sheraton Umm Suqeim

Jumeirah Beach Hotel
Lifestyle
Shopping Centres / Malls

Restaurants

Beaches Nearby

Leisure Activities Nearby
No matter what kind of shopping experience you're looking for, Umm Suqeim has something for everyone. Enjoy your time here!
Mall of the Emirates:

Mall of the Emirates is a shopping, leisure and entertainment destination with more than 700 stores and restaurants. It's a perfect place to spend an afternoon with your family and friends.

Mercato Shopping Mall:

Mercato Shopping Mall is an Italian-themed mall with various fashion stores, restaurants and plenty of entertainment. It's known for its impressive architecture and beautiful outdoor terrace.

City Walk:

City Walk is a modern outdoor shopping and dining destination. It features a variety of restaurants, cafes and stores, as well as plenty of fun activities like a cinema, bowling alley and go-karting.
Umm Suqeim's restaurants are all top-notch. There is a wide variety of regional specialities to choose from, so everyone can find something they like.
Al Ustad Special Kabab:

Sample some of the best kababs in the city at this popular local joint. With a variety of

kebabs

,

stews

and

curries

on the menu, you're guaranteed to find something to your taste.

Umm Al Sheif Restaurant:

Enjoy a taste of traditional Emirati cuisine at this eatery. From savoury seafood dishes to fragrant

rice

dishes

, there's something for everyone here.

Al Dhiyafah: If you're in the mood for Arabic flavours, this restaurant is the place to go. Enjoy delicious grilled meats and freshly baked bread in a cosy atmosphere.
Are you looking for some nearby beach fun? Umm Suqeim is the perfect place for it! With its stunning views and white sandy beaches, Umm Suqeim is the ideal destination for a day of relaxation and fun.
So, what are you waiting for? Get out and enjoy the sun!
Jumeirah Beach

The Beach at JBR

Umm Suqeim Beach
Enjoy the perfect day off in Dubai and make the most of your leisure time!
Beach Activities –

Enjoy a leisurely walk along the beach, play volleyball, go swimming, or lounge on the shore and watch the sunset.

Outdoor Adventures –

Go for a hike along the nearby mountains, explore the desert, or enjoy a round of golf.

Spa Treatments – Relax and rejuvenate with a massage, facial or body treatment at one of the many luxury spas nearby.
Umm Suqeim - Location Map and Landmarks
Distance & Commute Time
Umm Suqeim, Dubai, is a great place to live, work, and play – and it's conveniently located close to various popular areas.
Here's a look at the distance and commute time from Umm Suqeim to the airport, metro, beach, and major connecting roads.
Distance from the Airport:

Umm Suqeim is just 7.5 km from Dubai International Airport, with a commute time of about 15 minutes by car.

Distance from Metro:

Umm Suqeim is about 1 km from the Burj Al Arab Metro station, with a commute time of approximately 2 minutes by car.

Distance from Beach:

Umm Suqeim is just 2 km from the popular Jumeirah Beach, with a commute time of about 5 minutes by car.

Distance from Major Connecting Roads: Umm Suqeim is located about 1 km from the Sheikh Zayed Road and Al Wasl Road, which connect to other major roads in Dubai. The commute time is about 2 minutes by car.
Umm Suqeim, Dubai
Ratings & Reviews
John S
I'm so glad I chose Umm Suqeim for my Dubai holiday. The beaches were simply stunning, the shopping malls had plenty of options, and the nightlife was great. Highly recommend.
Sarah D
I had a wonderful time at Umm Suqeim. The buildings are beautiful, the beaches are amazing, and the people are friendly. I will definitely be coming back!
Jane M
We had a lovely time exploring Umm Suqeim. It was great to experience the local culture and the delicious food
Tim K
The attractions in Umm Suqeim are amazing. The beaches, restaurants, malls, and more were all amazing
Sam B
We had a fantastic time visiting Umm Suqeim. The people were welcoming, the city was beautiful, and the attractions were enjoyable. Highly recommend!
Top Articles on Real Estate in Dubai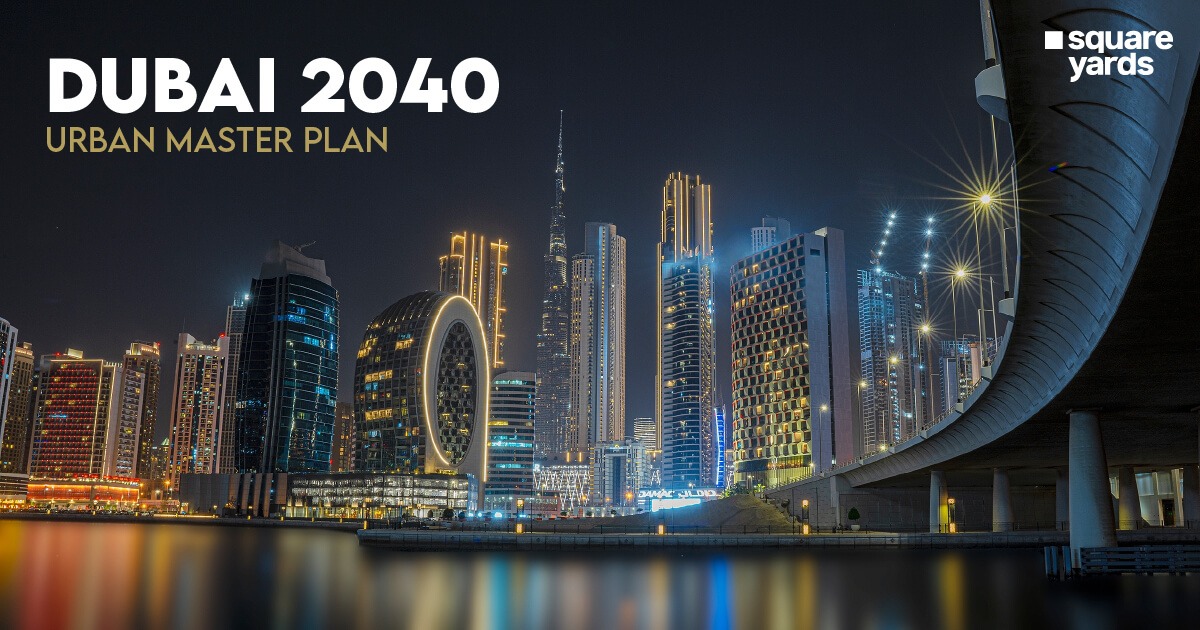 Dubai is the heart and soul of the United Arab Emirates and has always been synonymous with innovation and luxury.…...
Frequently Asked Questions (FAQs)
Is Umm Suqeim Freehold?
Umm Suqeim is a freehold area where foreign nationals and expatriates can freely purchase a property.
What are the top attractions in Umm Suqeim, Dubai?
Umm Suqeim offers numerous attractions, such as the Wild Wadi Water Park, Jumeirah Beach, Burj Al Arab, the Souk Madinat Jumeirah, and the Dubai Marina Walk.
How to get to Umm Suqeim in Dubai by bus and metro? Which is the nearest metro station?
You can take a bus to Umm Suqeim or the Dubai Metro to the nearest station, which is the Dubai Internet City Metro Station.
Which are the best communities in Umm Suqeim, Dubai?
Some of the best communities in Umm Suqeim include Jumeirah 1, Jumeirah 2, Umm Suqeim 1, Umm Suqeim 2, and Umm Suqeim 3.
What are the best hotels and restaurants in Umm Suqeim?
Some top hotels in Umm Suqeim include The Palace Downtown Dubai, The Ritz-Carlton Dubai, and Jumeirah Al Qasr. As for restaurants, some of the best include La Petite Maison, Armani/Ristorante, and Zuma.
Which are the famous malls and supermarkets in Umm Suqeim?
Umm Suqeim has numerous malls and supermarkets, such as Dubai Mall, Mall of the Emirates, and Mercato Shopping Mall.
What are the best schools in Umm Suqeim, Dubai?
Some of the best schools in Umm Suqeim include Jumeirah English Speaking School, Dubai British School, and Emirates International School.
Which are the best hospitals and clinics in Umm Suqeim, Dubai?
Some of the best hospitals and clinics in Umm Suqeim include American Hospital Dubai, Medcare Women and Children Hospital, and Emirates Hospital.
Which are the famous places of worship in Umm Suqeim, Dubai?
Umm Suqeim is home to numerous places of worship, such as the Jumeirah Mosque, Umm Suqeim Mosque, and Jesus Worship Centre International.
What are the pros and cons of living in Umm Suqeim, Dubai?
The pros of living in Umm Suqeim include its excellent infrastructure, numerous attractions, and vibrant nightlife. Some cons include the lack of public transport and high rental prices