About Al Mizhar, Dubai Overview
Al Mizhar is an outlying neighbourhood of Dubai located east of Deira, which stands for blossom in Arabic. It is located in the northern section of Dubai and is recognised as the city's traditional side. Within this sizable settlement are two smaller settlements, Al Mizhar 1 and Al Mizhar 2. The area has a family-friendly vibe because of its proximity to parks, shopping centres, and schools. The area is known for its spacious villas and low rental prices. People looking to settle in the area will find that most dwellings are villas owned by investors or people renting them out. 
The word "Blossom" in Arabic is Mizhar. There has been a steady increase in the area's popularity. The villas' spacious layouts, seclusion, and reasonable rates for rent are all highlights. The villas in this community typically have three, four, or five bedrooms. Al Mizhar is a popular Dubai suburb because its homes are spacious enough to accommodate large families. Due to its convenient location near parks, stores, and educational institutions, the area has a welcoming vibe for families.
If you're looking for a spot to relax in nature, look no further than the Mizhar community, conveniently located near Mushrif Park, one of Dubai's largest parks. This park is unique among others because it offers equestrian and camel rides in addition to its public pool, covered green spaces, and open areas. Swings, slides, monkey bars, a climbing wall, and more make for a fun afternoon in the park with the kids.
Key Highlights of Al Mizhar
What's Great Here!
Large-size villas at low rental price

Diversity in culture

Abundant leisure and recreational options

Ideal for raising a family away from the hustle and bustle of the city
What Needs Attention!
Lack of healthcare facilities

Overcrowded area

Lack of commercial buildings
Properties in Al Mizhar, Dubai
Al Mizhar is the best spot on earth. People are relocating from far and wide to this area due to its recent surge in popularity. There is a broad selection of villas available in Al Mizhar. Three- to five-bedroom options are available in the houses. Therefore, such houses' square footage might range from 7,000 to 15,000.
In time, the neighbourhood gained more and more favour with residents and visitors alike. The villas' spacious layouts, seclusion, and reasonable rates for rent are all highlights. In this neighbourhood, 3-, 4-, and 5-bedroom villas comprise most housing stock. Due to the spacious homes available, Al Mizhar is a popular choice among Dubai's expanding middle class for raising large families. Many services are accessible, including five-star hotels, grocery stores, currency exchanges, insurance offices, and restaurants.
Off-Plan Trends in Al Mizhar
The off-plan nature of Al Mizhar may be traced back to the area's rapid commercial development and the resulting demand for new homes to accommodate the area's expanding workforce. The local real estate market is highly competitive, despite several new commercial complexes being constructed recently.
The site is secure because it is close to Sheikh Zayed Road, which leads to wealthy and prestigious areas of Dubai. Housing is limited and is largely a matter of personal preference. The proliferation of stores, restaurants, and cafes in this area makes it attractive to people of all ages. Big, new villas are being constructed throughout Al Mizhar. Therefore the area is expanding.
Rental trends in Al Mizhar
Al Mizhar has a wide selection of available houses and apartments. The villas in Al Mizhar houses normally consist of three, four and five bedrooms, and the rates are affordable for families of any size. In some villas, guests will find amenities such as a private pool, a sizable garden, and more. 
The amount of money you'll need to pay to rent out one of these villas may vary greatly depending on various factors. In Al Mizhar, one can find executive apartments with numerous bedrooms and villas with private pools.
By Budget
By Property Type
By Beds
Sales trends in Al Mizhar
As more businesses and investors recognise Al Mizhar's potential, sales have skyrocketed. Selling a 5-bedroom home in the Al Mizhar area of Dubai may net you a return on investment of 3.5%, thanks to the city's booming real estate market. Al Mizhar also has freehold properties available for purchase. Al Mizhar has options such as villas and townhouses if you're looking for a detached house.
Average sale patterns for 3-, 4-, and 5-bedroom apartments and villas in Al Mizhar show the neighbourhood's longstanding commitment to low-cost housing. It would cost twice as much for an apartment or villa of the same size and design in a different area. When compared to other areas, Al Mizhar real estate seems like a good bet for investors.
Public Transportion
Several bus stops serve the area's commuters who rely on public transportation. It takes about 13 to 15 minutes by car to reach the closest subway stops. Etisalat, Rashidiya, and Al Qusais are only some of the metro stations in the area. To go around, you need to have your car. There are stops for the following bus lines at Al Mizhar:
| Bus Number | Destination |
| --- | --- |
| F02 | Al Mizhar Mall / Al Mizhar Mosque |
| 11A | Rashidiya Metro Station / Cargo Village |
| F81 | Sharjah / Al Ghubaiba |
| F03 | Midriff Area / Ethihad Mall |
Amenities
Educational Institutions

Supermarkets

Healthcare Facilities

Place of Worship
Many schools may be found in Al Mizhar, with the largest concentration in Al Mizhar 1. When it comes to education, one of the best options is GEMS Royal Dubai School, which follows the British curriculum to sixth grade. Local options include: 
Al Mizhar American Academy 

GEMS Founders School.

The American University of Mirdif Al Mawakeeb
Most residents of Al Mizhar head to one of these major supermarkets.
Lulu, the Arabian Center Shopping Mall

Union Co-massive hypermarket 

Etihad Mall. 

The West Zone 

Mini Coop Mall
Mirdif, Al Warqa'a, Al Khawaneej, and Oud Al Muteena have many extra, smaller stores to peruse. Mirdif's neighbouring area is so well developed that it boasts an Organic Food and Cafe.
Prime Medical Centre serves the neighbourhood as one of only two local medical facilities.
The University Hospital of Dubai: cardiology, paediatrics, dentistry, and family medicine are among its areas of expertise.
There is no church in the area. However, getting to one typically does not require a long journey. The following are some nearby mosques: Among the several mosques are: 
Ahli Mosque

Moorish Mosque

The Taibah Mosque

The Mosque of Sheikha Latifa.
Since tourists worldwide go to Al Mizhar, you shouldn't have trouble locating nearby temples. Some of the many local places of worship include the ones listed below.
Krishna Temple

The Shiva Temple
Best Hotels in Al Mizhar
You can choose between one or two 5-star hotels and one or two 3-star hotels in Al Mizhar. In no particular order, their names are as follows:
Millennium Place Mirdif 

Melia Desert Palm Hotel

Le Meridien Hotel, a Top Choice in Dubai
Lifestyle
Shopping Malls

Restaurants / Dining

Nearby Beaches

Leisure Activities Nearby
Al Mizhar alone has three shopping malls:
Ethihad Mall 

Arabian Centre 

Al Mizhar Mall 
Smaller neighbourhood malls include Al Mizhar Mall and Etihad Mall. They have a limited number of restaurants and retail establishments. The largest and most well-known of the three malls, Arabian Centre, offers a full range of food, entertainment, and retail options. There is a hypermarket there, as well as a huge number of shops and restaurants.
The only places to eat in Al Mizhar that aren't fast food chains or cafeterias are the malls, which have a limited selection of casual and fast food alternatives. Many people frequent places like:
Gazebo is a well-known North Indian restaurant with varied and extensive cuisine.

In addition to its well-known fusion cuisine, Freejna Restaurant is also well-known for its Indian fare and its casual atmosphere.

Al Farsi is the name of a popular Persian restaurant in Al Mizhar.

Getting to Al Garhoud would take around 19 minutes. Many options include the Soho Bar and Grill, Irish Village, and Nomad Lounge.
Even if there are no beaches near Al Mizhar, you can still enjoy being close to the water. You can reach most beaches within a half-hour drive. List of nearby beaches to Al Mizhar
Al Mamzar Beach

Beach of Jumeirah 

Kite Beach
These options have breathtaking views, on-site gyms, and seaside dining options.
There are many recreational opportunities close to Al Mizhar. The Al Mizhar neighbourhood is close to some of Dubai's biggest attractions, including the Dubai Creek Golf Club, one of the city's top courses, which can be reached in little over half an hour. About 20 minutes away, you'll find the Sharjah Shooting and Golf Club, offering another option for leisure activities. The region is close to several great places to have fun, including:
Etihad Mall

Mushrif Park

The Dubai Creek Golf Club

The Sharjah Shooting and Golf Club.
Locals that value their health and wellness may choose to join one of the various gyms available. Nearby gyms in Al Mizhar include Fitness 360 (6 minutes away) and Rise Fitness Boutique (13 minutes away). A Gold's Gym can also be found in the convenient Etihad Mall. In addition, residents of Mirdif, one of the nearby communities of Mizhar, can check out the fitness centres there. A wide variety of salons and spas are located nearby. Urban Look Gents Salon is the closest spa for men. Casa Bonita, a woman's beauty salon and spa, can be found just in front of Mushrif Park.
Al Mizhar - Location Map and Landmarks
Schools Near by Al Mizhar Dubai
Distance and Commute Time from Al Mizhar to Other Popular Places
Downtown Dubai is 25 minutes away from Al Mizhar.

The Dubai International Airport is easily accessible by only 13 minutes by car.
Al Mizhar, Dubai
Ratings and Reviews
Sadaf Khan
Proximate to the largest park
I was getting tired of the fast pace of life in Abu Dhabi, so I relocated to the more tranquil environment of Al Mizhar. My pals and I use the area's abundance of parks; even the largest park is just next to Al Mizhar. Moving to Al Mizhar was, without a doubt, the best choice I could have made.
Krishna Sharma
Residential area perfect for family
When I needed to get away from it all, I moved to the tranquillity of Al Mizhar with my family. I can say that this is the best place to live with your family as all basic amenities are available in Al Mizhar itself. One can relax and consider the place for peace as well.
Aryan Tayade
Lack of commercial residency choices
Al Mizhar lacks commercial and residential choices. I moved to Al Mizhar as a worker, but there are no such places for staff housing/labour housing.
Feeza Khan
Great selection of schools in the vicinity
There are many excellent schools in and around the area. A great selection of schools is nearby, so it is perfect for couples and children.
Roxina Stephen
Best for tourist accommodations
If you want to settle down, I would suggest this location because it is beautiful and quiet, with enough room for businessmen and labourers who respect tranquillity.
Top Articles on Real Estate in Dubai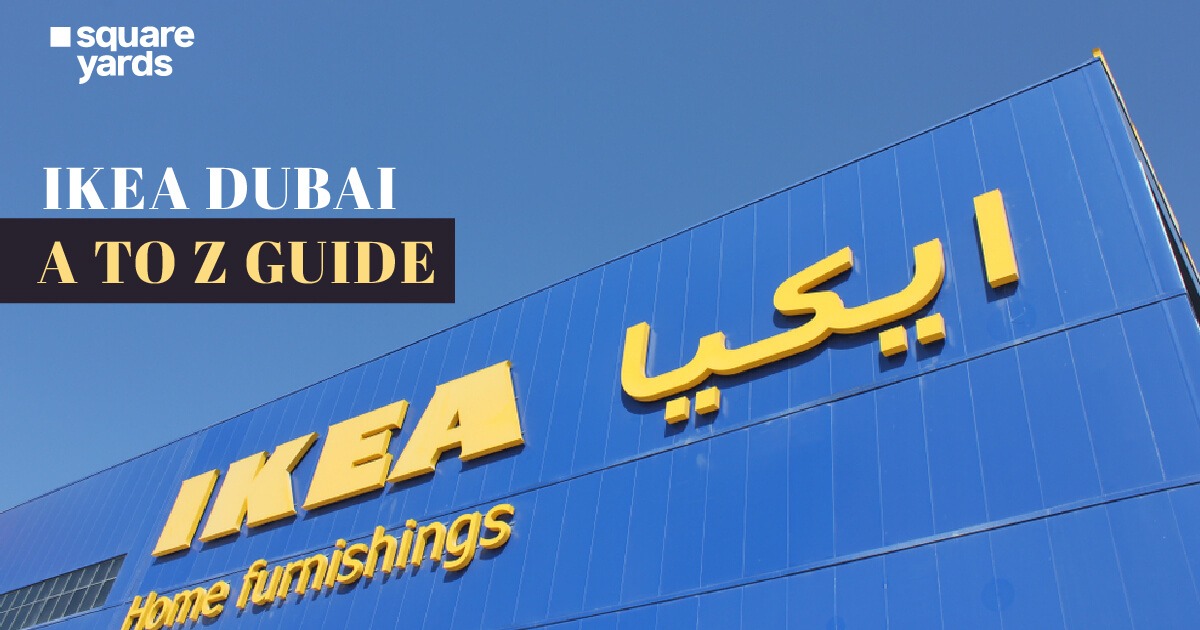 IKEA, one of the best furniture retailers in Dubai, just launched a second location in Jebel Ali. Today, December 18,…...
Frequently Asked Questions (FAQs)
Is Al Mizhar freehold?
Al Mizhar is the most sought-after freehold area.
What are the top attractions in Al Mizhar?
Attractions around Al Mizhar include Al Mamzar Beach, Downtown Dubai, Etihad Mall and Mushrif Park.
How to get to Al Mizhar in Dubai by bus and metro?
To reach Al Mizhar, take buses 102 and 31.
Which are the best communities to live in Al Mizhar, Dubai?
Al Mizhar is a popular residential area populated by natives and immigrants. Depending on their preferences and financial capabilities, people have several different neighbourhoods to pick from.
What are the best hotels and restaurants in Al Mizhar?
Millennium Place Mirdif, Melia Desert Palm Hotel, Gazebo and Al Farsi are some of the best hotels and restaurants in Al Mizhar.
Which are the famous malls and supermarkets in Al Mizhar?
Etihad Mall, Al Mizhar mall and Lulu Hypermarket are some of the area's shopping malls and grocery markets.
What are the best schools in Al Mizhar, Dubai?
Some of the most prestigious schools in the world are located in Al Mizhar, including Al Mizhar American Academy, GEMS Founders School and Mirdif American School.
Which are the best hospitals and clinics in Al Mizhar?
The best general hospitals and clinics in Al Mizhar are Prime Medical Center and Dubai Medical University Hospital.
Which are the famous places of worship in Al Mizhar?
The three most well-known places of worship in Al Mizhar are the Ahli Mosque, Taibah Mosque and Shiva and Krishna Temple.
What are the pros and cons of living in Al Mizhar?
Families chose Al Mizhar for its affordable residential properties, ecology, local commerce and culture, and beach-loving spirit. Providing many results in a lack of healthcare facilities, activities, malls, and local transit.