About Tilal Al Ghaf, Dubai
Welcome to Tilal Al Ghaf, Dubai - a fantastic place to live, work, and play! This community offers something for everyone with its spectacular views, luxe amenities, and modern conveniences.
Tilal Al Ghaf is a district located in the heart of Dubai, UAE. It is identified as an ideal spot with a high potential of becoming an iconic destination due to its accessibility, affordability, and well-planned design. Boasting its prestigious location, the community offers amenities and scenic views close to The Sustainable City and Dubai Miracle Garden.
This region is a popular destination situated in the heart of Dubai. It boasts modern healthcare facilities, places of worship, the best hotels for full-session of relaxation, restaurants, and some nearby beaches. It provides a perfect environment for those looking for great outdoors, a high-end lifestyle, a safe and secure environment, and profitable prospects for investment.
Whether you're a newcomer, a resident, or a visitor, there are many things to learn about Tilal Al Ghaf and the many attractions it has to offer. So, if you have questions about this amazing destination, you've come to the right place!
Key Highlights of Tilal Al Ghaf, Dubai
What is Great Here!
A Suburb of a World-Class City

Surrounded by Scenic Landscapes and Leisure Activities

Centrally Located with Easy Access to Dynamic Hotspots

Affordable Property Prices Compared to the Other Parts of Dubai

Picturesque Views of Miracle Garden and Sustainable City

Highly Secure Working Environment
What Needs Attention!
Still Under Construction

Some Amenities not Available

Property in High Demand

Crime Risk Area, Residents Should Remain Vigilant
Properties in Tilal Al Ghaf, Dubai
Tilal Al Ghaf has an array of housing options for both mid and luxury market players, from off-plan villas and apartments to all necessary retail spaces, mid-rise buildings, and hotels.
With more than 36,000 residential units, properties are segmented into 4-sectors, with types ranging from studios and townhouses to villas and land plots varying between 1,134 and 8,000 sqft. The location consists of exotic landscapes and the district centre, which is a great place to find all sorts of restaurants, cafes, and shops.
Off-Plan Trends in Tilal Al Ghaf, Dubai
With the ongoing construction of projects in Tilal Al Ghaf, off-plan trends are gaining popularity as the development offers attractive prices compared to other parts of Dubai.
The future of Tilal Al Ghaf is exciting due to its strategic location as it offers great views of The Sustainable City and nearby amenities close to Miracle Garden and Droof Al Oud.
Rental Trends in Tilal Al Ghaf, Dubai
Located in the peaceful yet vibrant community of Tilal Al Ghaf, Dubai, this neighbourhood offers an ideal balance between urban life and a sense of serenity.
For tenants who wish to experience life in this wonderful, international city, rental trends in Tilal Al Ghaf, Dubai, are in line with other areas of the city; one-bedroom apartments are available from 850 sq ft, while two-bedroom units start from 1250 sq ft. Studio apartments usually start at 500 sq ft, while a luxurious villa can range from 1800 sq ft. In addition, prices remain competitive with market rates, offering tenants great value for money.
By Budget
By Property Type
By Beds
Sale Trends in Tilal Al Ghaf, Dubai
Tilal Al Ghaf in Dubai has been a popular destination for property buyers, attracting both investors and those looking to buy their own homes.
With attractive prices and world-class facilities and amenities, it's no surprise that property sales in the area are booming. In terms of room sizes, one-bedroom apartments in Tilal Al Ghaf offer around 800 sqft of living space, two-bedroom apartments around 1100 sqft, and studio apartments around 500 sqft. Meanwhile, if you'd like to buy a house, then take a look at the opulent villas, which offer as much as 5250 sqft of living space.
Public Transportation
Tilal Al Ghaf has many public transport options to connect you to other parts of Dubai. You can utilise the metro, buses, and tram network.
These lines come under the Dubai Roads and Transport Authority (RTA), a government-run entity. The following is a list of the bus lines serving Tilal Al Ghaf:
| Bus Number | Bus Routes |
| --- | --- |
| X28 | Jumeirah Beach Residence - Al Ghadeer - Al Khawaneej |
| 340 | Umm Ramool - Al Khawaneej |
| F37 | Al Furjan - Al Khawaneej |
Amenities
Nurseries / Educational Institutes

Supermarkets

Healthcare Facilities

Places of Worship
Here's a round-up of four of the best educational institutes in Tilal Al Ghaf, Dubai:
British Orchard Nursery:

An educational institute in the heart of Dubai's Tilal Al Ghaf. Here, children from four months to four years enjoy a stimulating curriculum to help them reach their full potential.

Global English School

: A primary and secondary education institute in Tilal Al Ghaf. This school provides its students with a comprehensive curriculum and rigorous academic standards, helping them prepare for their future.

The Global Indian International School: Yet another popular educational institute in Tilal Al Ghaf. This school provides its students with an international curriculum, focusing on creating global citizens.
Tilal Al Ghaf has multiple supermarkets, shops, department stores, and malls throughout the development. These include:
Choithrams

– This is a great place to find organic and speciality items.

Spinneys

– This supermarket is well known for its high-quality produce, fresh fish, and organic dairy products.

Union Coop

– One of the go-to destinations for grocery staples. Whether you need to stock up on essentials or treat yourself to something special, this supermarket in Tilal Al Ghaf will have it all.
Tilal Al Ghaf is home to several medical establishments such as treatment centres, medical centres, and dentistry clinics.
These would include, in terms of medical care:
Emirates Hospital
Aster Hospitals
Burjeel Hospital
Whether you're looking for a place to pray, meditate, or take in the atmosphere, here are four places of worship in Tilal Al Ghaf to check out:
Al Bastakiya Mosque

St. Joseph Church

Watan Al Khair Temple
Best Hotels in Tilal Al Ghaf, Dubai
Many high-quality housing options are available in the area, be it for residents or guests. Below is a selection of the area's finest lodging options:
DoubleTree by Hilton

Rotana Suites

Swissotel Al Ghurair
Lifestyle
Shopping Centres / Malls

Restaurants

Beaches Nearby

Leisure Activities Nearby
Tilal Al Ghaf, Dubai, has something for everyone, from high-end malls to budget-friendly shopping centres.
Here are a few shopping centres/malls that you could check out:
The Outlet Village:

Offering discounted designer labels, this outlet mall is perfect for those looking to shop at a more affordable rate. With plenty of restaurants and cafes, it's also an ideal place to hang out with friends.

City Walk:

City Walk is the perfect place to shop and dine. From luxury brands to affordable fashion, this mall has it all. You can grab a bite to eat after a long day of shopping at many restaurants and cafes.

Dubai Festival City Mall:

This shopping mall offers a variety of stores and restaurants, as well as several entertainment options. This mall has something for everyone, from an indoor amusement park to a gold souk.

Mall of the Emirates: Boasting over 500 brands, this mall is a must-visit for those looking for something luxurious. With various restaurants and cafes, the Mall of the Emirates is the perfect place for a night out with friends.
For a truly gastronomic adventure, Tilal Al Ghaf is the perfect place to explore different flavours and cuisines. Bon appétit!
Tawileh:

This vibrant restaurant serves up some mouth-watering traditional Emirati cuisine. Best of all, they offer a variety of vegan and gluten-free options so everyone can enjoy the delicious flavours of fresh and healthy eats.

Hakawati:

Explore the fascinating flavours of the most beloved dishes from Syria, Lebanon, and Palestine at this intimate restaurant. Their mouth-watering

shawarma

sandwiches and

kebabs

are sure to please.

Koffee Lobster: Indulge in some seafood creations for an unforgettable dining experience. This lively spot offers an array of succulent lobsters, prawns, mussels, and fish, with signature sides and Middle Eastern specialities like grilled Halloumi cheese.
Some of Dubai's most stunning beaches may be near Tilal Al Ghaf. The region is home to a plethora of beautiful beaches, some of which are:
Jumeirah Beach

Sunset Beach

The Walk
Whether you're looking for a relaxing day out on the beach, some fun family activities, a bit of culture, or a thrilling adventure, as mentioned, there's something for everyone.
Sandboarding:

If you're looking for something more adventurous, go sandboarding at the nearby dunes of Al Qudra Lakes. You can rent boards and boots at the sandboarding station and brave the slopes for thrilling fun.

Tilal Al Ghaf Amphitheatre:

Explore the local culture at the Tilal Al Ghaf Amphitheatre. Here you can watch live theatre performances, musicals, and cultural events, for a truly unique experience.

Visit trampoline parks: For an adrenaline rush, head to The Jump and Fly Trampoline Park. With trampolines, a foam pit, and a host of fun activities, it's a great way to let loose and have some fun.
Tilal Al Ghaf - Location Map and Landmarks
Distance & Commute Time
Whether you're just visiting and need to get to the airport, are commuting to work, or want to spend the day at the beach, it's easy to get from Tilal Al Ghaf to your desired destination.
If you need to get to

Dubai International Airport

, it's 18.5 km away and would take about 25 minutes by road. With several major highways nearby, it's easy to get there.

The

closest Dubai Metro Station

is 5.5 km from Tilal Al Ghaf and would take about 10 minutes by car. With several bus stops nearby and plenty of taxis, it's easy to find public transportation.

Jumeirah Beach

is 8.1 km away and will be about a 14-minute drive. With a bus stop near the residential complex, it's easy to hop on a bus and make your way to the beach.

Major connecting roads are also easy to get to from Tilal Al Ghaf. With numerous major highways nearby, the distance of major connecting roads is just 2.7 km away and would take about 4 minutes. With plenty of public transportation nearby, it's easy to get to where you need to go.
Tilal Al Ghaf, Dubai
Ratings & Reviews
Musaraf Khan
Fantastic stay in Tilal Al Ghaf! Everything was perfect. The healthcare facilities are of top quality. Transportation is easy and punctual. Highly recommend
Liza
The perfect destination for great worship places and epic restaurants. The cordial staff and selection of hotels create a wonderful experience.
Raymond
Tilal Al Ghaf has some of the best beaches nearby with great settings and activities for everyone. Great for a vacation or a weekend getaway.
Julia
The hotels in Tilal Al Ghaf are incredible, providing some of the best leisure activities and a great experience overall. Highly recommend
John
An Unforgettable Experience
I had the best time at Tilal Al Ghaf. From a peaceful stay in a spotless hotel to a thrill-filled adventure at a nearby beach, it was an unforgettable experience.
Top Articles on Real Estate in Dubai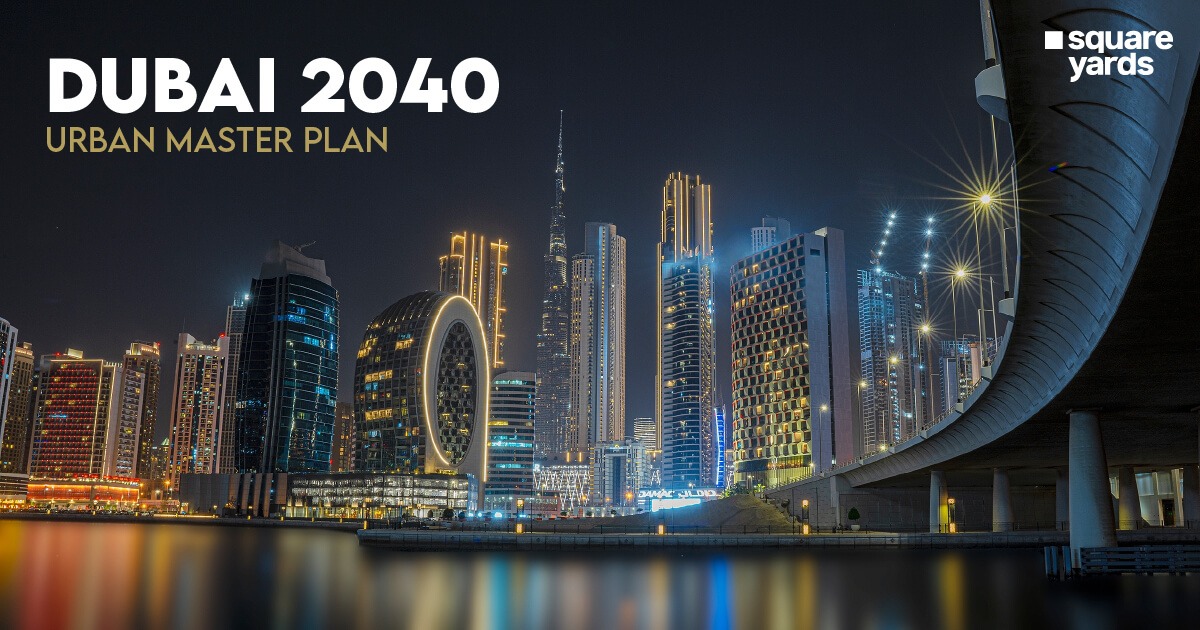 Dubai is the heart and soul of the United Arab Emirates and has always been synonymous with innovation and luxury.…...
Frequently Asked Questions (FAQs)
Is Tilal Al Ghaf Freehold?
Tilal Al Ghaf is a freehold community offering a vibrant and comfortable lifestyle. The residential area offers a good mix of housing styles, including apartments, villas, and townhouses. Whether for long-term stays or short-term vacations, Tilal Al Ghaf has something to satisfy everyone.
What are the top attractions in Tilal Al Ghaf, Dubai?
Tilal Al Ghaf has something to offer to every type of traveller or resident. You can explore various cultural and natural attractions, including the stunning Dubai Creek, World Islands, Dubai Miracle Garden, and incredible malls and shopping areas. Other highlights include the hip Al Quoz, which is full of art galleries, restaurants, and nightclubs, alongside the iconic Burj Khalifa and more.
How to get to Tilal Al Ghaf in Dubai by bus and metro? Which is the nearest metro station?
You can easily access Tilal Al Ghaf by bus or metro. The nearest metro station is Business Bay, and the nearest bus stop is Skyline Tower. You can also use the RTA app to plan your trip if you're unfamiliar with the city.
Which are the best communities in Tilal Al Ghaf, Dubai?
There are several excellent residential communities in Tilal Al Ghaf. Opal Tower, Skyline Tower, and Luna Tower are some of the most desirable areas due to their proximity to shopping centres, parks, and more.
What are the best hotels and restaurants in Tilal Al Ghaf?
Tilal Al Ghaf is home to some of Dubai's finest hotels and restaurants. The Anantara Dubai Palm Resort & Spa, La Verda Suites & Villas, and Jumeirah Beach Hotel provide luxurious accommodation options. At the same time, the Royal Mirage, Al Manzil, and Salero Tapas Kitchen offer fantastic dining experiences.
Which are the famous malls and supermarkets in Tilal Al Ghaf?
The malls and supermarkets in Tilal Al Ghaf are top-notch, offering everything from international retail brands to local supermarkets. The Mall of the Emirates, Dubai Mall, City Walk, and Marina Mall are the most popular shopping centres in the area. You can find everything you need, including electronics, fashion, jewellery, and more.
What are the best schools in Tilal Al Ghaf, Dubai?
Tilal Al Ghaf is home to some of the best schools in Dubai, such as the Dubai International Academy, Jumeirah Primary School, and the GEMS Dubai American Academy. These schools offer a unique educational experience with a focus on excellence and the development of your child.
Which are the best hospitals and clinics in Tilal Al Ghaf, Dubai?
The medical facilities in Tilal Al Ghaf are some of the best in the city. Sheikh Khalifa Medical City, Al Noor Hospital, and Mediclinic Parkview Hospital are renowned for their world-class medical services.
Which are the famous places of worship in Tilal Al Ghaf, Dubai?
Tilal Al Ghaf is home to several places of worship. You can find mosques, churches, temples, and other religious sites here. The most notable one is Al Safa Mosque, located close to the Burj Khalifa.
What are the pros and cons of living in Tilal Al Ghaf, Dubai?
There are many pros to living in Tilal Al Ghaf, including its high-quality lifestyle, convenient location, world-class amenities, and safe environment. The one con is that the cost of living is on the higher side when compared to other areas in the city. However, with the high quality of life it offers, living in Tilal Al Ghaf is well worth the price.