About Remraam, Dubai
Remraam is a calm and peaceful residential neighbourhood in Dubailand, Dubai. It is situated opposite Mudon Community and Central Park of Mudon. This community offers modern amenities and is well-connected to the other parts of the city. This locality is named after the plant Remraam, which grows richly in the United Arab Emirates.  
This area is famous for its greenery and scenic beauty. It is a self-sustained neighbourhood which is nestled away from the daily hustle and bustle of Dubai's main city. Moreover, this locality is divided into two sub-areas, Al Ramth and Al Thamam. 
Further, Dubai Properties is the developer of this community. In 2007, Dubai property builders got a contract license to build Al Thamam. They mentioned this project as the first phase of Remraam. Further, in 2013, the first phase of the Remraam got finished.  
However, the phase 2 (Al Ramth) project of Remraam is still under development. Remraam's phase 2 plan will consist of lavish apartments in Al Ramth. The neighbourhood will also offer unmatched facilities in comparison to the other cities. In addition, both these community projects encircled low-rise buildings and provided properties for rent and sale. 
Furthermore, this community is a freehold area and ideal for individuals and families. Both areas embraced 56 low-rise apartment towers which offer several community amenities. The various facilities include family areas, a mosque, a pool, playground areas, a community centre, pavement and more.
Key Highlights of Remraam, Dubai
What is Great Here!
Offers an affordable range of apartments

Well connected to the other parts of the city

Natural beauty and Greenery
What Needs Attention!
Still developing and lack of some basic facilities

Limited facilities such as hospitals and shopping malls

Located quite far away from Dubai city
Properties in Remraam, Dubai
Remraam is one of the major freehold communities of Dubai. This area is located quite far from the main Dubai city, but at present, many big commercial and residential projects are coming up as its neighbours. The master plan consists of almost 198 buildings, some of which are under construction, and some of them have been completed. 
This community is split into two mammoth units, namely Al Thamam and Al Ramth. This locality is completely residential and offers elegant constructed spaces, which include terraces and balconies, private gardens and high-quality finishing. The residential buildings are available for sale and rent, while there are no commercial shops, offices or villas in the locality. 
The apartments in this locality are spacious 1, 2 and 3-bed features. The range of 1 bed is between 396 sq. ft. to 810 sq. ft. and 2 bedroom ranges between 947 sq. ft. to 1384 sq. ft. This is a perfect place for a small family and individuals with various facilities and huge leisure activities.
Off-Plan Trends in Remraam, Dubai
Remraam is in Dubailand, seven minutes from Global Village and fifteen minutes from Al Maktoum International Airport, the Convention and exhibition site. This off-plan Dubai proposal is a new residential component in a well-established society. In addition, housing units consist of high-tech equipment with exquisite finishes like modular kitchens, alarm systems and so on.  
Several off-plan trends are found in Remraam, and various residential apartments are available here. It is a fast-growing community with many upcoming projects. 
Rental Trends in Remraam, Dubai
Housing values in Remraam are low in comparison to other cities. Simultaneously, this city offers a variety of sophisticated residential apartments for rent at affordable prices, particularly for families. Several properties for rent can be found in this area, including studio apartments and 1 to 3 beds apartments.
Sale Trends in Remraam, Dubai
Investing in the Dubai housing market yields high returns. Remraam also has freehold assets to invest in studios and apartments. Several housing options are available in this community for those looking to buy a separate estate. 
Remraam's average selling price trend of apartments is low. This community consists of only a studio and 1 to 3 bedrooms, no commercial offices, and no villas present. The same design of a bedroom and villa in some other neighbourhoods will cost twice as much, if not triple. Assets in Remraam appear to be a profitable investment option compared to other neighbourhoods.
By Budget
By Property Type
By Beds
Public Transportation
Currently, this place has no metro or bus services. However, the nearest metro station is Nakheel Metro station which is 22 minutes away and the closest bus station is Mudon. People can book a taxi through the Roads & Transport Authority (RTA) smart app.
The following bus lines traverse through the International City -
| Bus Line Number | Destination |
| --- | --- |
| F29 and F30 | Mall Of Emirates, Jebel Ali School |
| 93 | Bur Dubai |
| J04 | Dubai Studio City |
Amenities
Nurseries / Educational Institute

Healthcare Facilities

Places of Worship

Supermarkets
This place has several amenities, nurseries and educational institutes. Here is a list of educational institutes:
Tiny Town Nursery

Blossom Mudon Nursery

South View Nursery

Jebel Ali School

Ranches Primary school

GEMS Metropole School

GEMS United School

Dubai InternationalAcademic City.

Al Ghurair University

Zayed University 

Dubai English Speaking College. 
This locality has a medical emergency centre with 24-hour doctor facilities. People have to go to nearby areas for medical consultations and the nearest hospital in this locality.
NMC Royal Hospital, which is a 13-minute drive away

People can access NMC Hospital, which is located a 13-minute away
The Aster Clinic across Emirates Road is also accessible to the people of this area
Ramreem mosque is a community mosque for daily prayers. The nearby mosques include 
Al Eman Mosque, Sports City Mosque

Al Adel Mosque
All these mosques are approximately 13 minutes away from this area. Further, there are some nearby churches and temples also present including 
United Christian Church of Dubai

International Nepalese Community Church

Shiva temple 

Srinath Ji Temple 

Gurdwara. 
There are several supermarkets in the community, including
Carrefour Market

Choithrams

Spinneys supermarket and more
Best Hotels in Remraam, Dubai
Yearly, Remraam attracts a large number of tourists as Dubai hosts a variety of events annually. The nearby hotels in this area include 
Radisson Hotel Dubai Damac Hills

Treppan Hotel and Suits 

Ghaya Grand Hotel
Lifestyle
Shopping Centres / Shopping Mall

Restaurants / Dining

Beaches Nearby

Leisure Activities
Though this place is under construction, this place has no shopping mall yet. A shopping mall is yet to be built in this locality. The closest mall is the Village Community Mall which is 11 minutes away. City Centre Me'aisem, magic planet, Centrepoint, Carrefour Hypermarket and many more are among the nearest shopping options in this area. 
Mall of the Emirates

Dubai Marina Mall is 25 minutes away from this place

Dubai Mall and Souk Al Bahar are almost 30 minutes drive away from this place
This place is adjacent to several eating points and restaurants. Here is a list of some restaurants in this place and nearby locality:
Oregano

Abatjour Bistro

Marmarita Restaurants

Sarhad Darbar

Al Arab Restaurants

800 Pizza

Barbecue Delights

Reddy Roast and Carluccio

The Kebab Shop
However, the neighbourhood is close to a few well-known Dubai beaches. The nearest beaches to Remraam are over a 30-minute drive away. Some of the nearby beaches are:
Al Sufouh Beach

Marina Beach

Umm Suqeim Public Beach
The leisure activities of this place are under construction. In the future, several leisure activity centres will be constructed. There are numerous centres for leisure time nearby the location. Some of the nearby leisure activity features of this locality are mentioned below:
Jogging tracks and sports fields

Communal gardening for various events and gathering

Kids' play area.

Swimming pools, lawns and barbeque areas where people can enjoy their leisure time.
Remraam - Location Map and Landmarks
Distance and Commute Time
Connectivity includes landmarks and location maps which collected data through API. Distance and commute time from Remraam to the famous part of the city 
Al Maktoum International Airport is 16 minutes away from Remraam.

It takes less than 30 minutes from Dubai International Airport.

Sheikh Zayed Road is a 20-minute drive away.

It takes a 20-minute drive to Dubai Marina from this place.

It takes hardly 15 minutes to drive from Dubai Marina to the Expo 2020 site.

Burj Khalifa is half an hour away from this place.
Remraam, Dubai
Ratings and Reviews
Wazir Khan
Affordable Place for Living
This place offers affordable apartments for rent as well as for sale. People can live here with basic amenities at a modest income. This place is one of the popular places for affordable properties in Dubai.
Anna Rahim
Best areas for Buying Property
This place is one of the best places for buying property for everyone. This is a freehold area, and foreigners also can live or buy property here. This is a great option to invest in here to get a good return.
Ahmed Rai
Good Locality to Live with Family
This place is a family-friendly community where people can live with all the necessary facilities. This place has various options for residential buildings, including studios and 1-bed to 3-bed apartments.
Top Articles on Real Estate in Dubai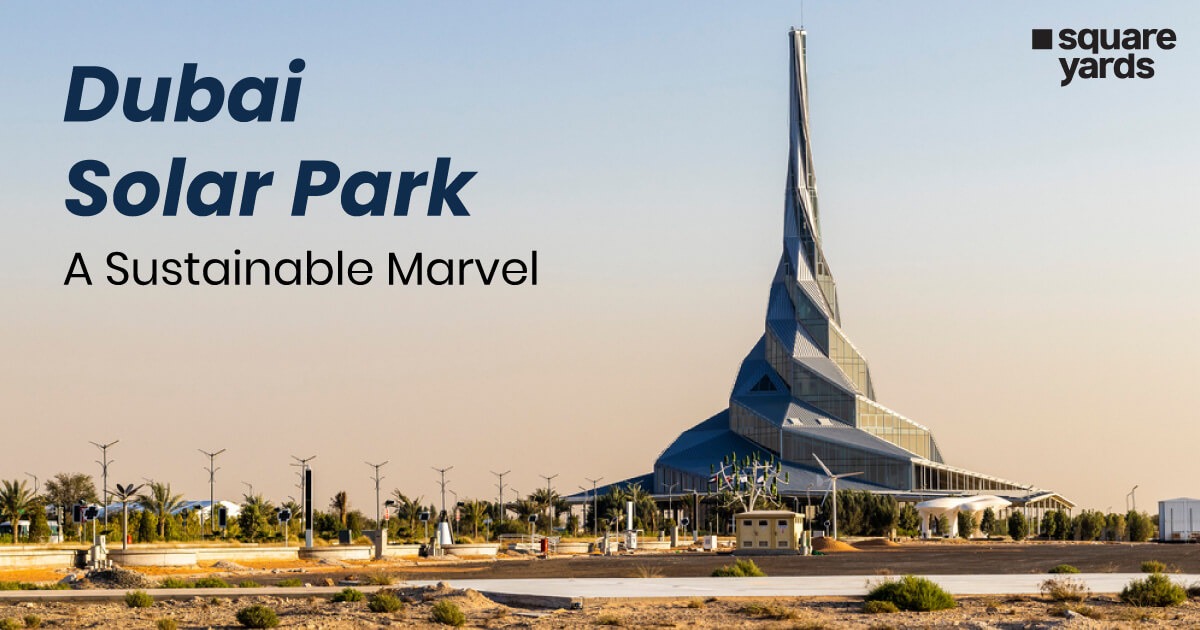 Over the past ten years, the UAE's efforts to ensure sustained national growth have heavily focused on producing clean energy.…...
Frequently Asked Questions (FAQ's)
Is Remraam Freehold?
Yes, Remraam Dubailand is a freehold and provides only apartments and no villas for rent and sale.
What are the top attractions in Remraam, Dubai?
The top attractions available in Remraam are Zabeel Park, Ibn Battuta Mall, Al Sufouh Beach, Marina Beach, City Centre Mirdif, Museum of the Future and  Warner Bros World Abu Dhabi.
How to get to Remraam in Dubai by bus and metro? Which is the nearest metro station?
Remraam does not provide any direct metro connectivity. To reach Remraam, Nakheel Metro station is 22 minutes away.
Which are the best communities to live in Remraam, Dubai?
Remraam is an excellent choice if you're looking for an economical and comfortable lifestyle. Some of the top neighbourhoods in Remraam are Al Ramth and Al Thamam.
What are the best hotels and restaurants in Remraam?
The best hotels in Remraam are the Radisson Hotel Dubai Damac Hills, Rove Expo 2020, and Hilton Dubai The Walk. The top restaurants to visit in Remraam are Oregano, Marmarita Restaurant, 800 Pizza, Sarhad Darbar and Al Arab Restaurant.
Which are the famous malls and supermarkets in Remraam?
The top malls and supermarkets in Remraam are Dubai Festival City Mall, Mall of the Emirates, City Walk, Dubai Outlet Mall and Brand Bazaar.
Which are the best schools in Remraam, Dubai?
he best schools in Remraam are:
GEMS Metropole School
Jebel Ali School
South View School
Ranches Primary School
Nibras International School
Renaissance School
Which are the best hospitals and clinics in Remraam, Dubai?
Remraam has some of the best hospitals and clinics. Some are Aster Clinic, NMC Royal Hospital and Medcare Medical Centre.
Which are the famous places of worship in Remraam, Dubai?
In and around Remraam, there are several places of worship serving different religions, such as Sports City Mosque, Al Eman Mosque, Al Adel Mosque, United Christian Church, Dubai Evangelical Church Centre, International Nepalese Community Church, Shiva Temple, Shirdi Sai Baba Mandir and Shrinath Ji temple.
What are the pros and cons of living in Remraam?
The benefits of living in Remraam, Dubai, include adequate transit options, a vibrant culture, reasonably priced available housing with a wide variety of amenities, and leisure choices. However, the folks living in Remraam are happy due to the lack of traffic congestion.