About Industrial Area 4, Sharjah
Welcome to the vibrant Sharjah Industrial Area, a major commercial and industrial hub near the Dubai border. Divided into 18 industrial zones, this bustling area features Sharjah Industrial Area 4 as a lively sub-district. Surrounded by Abu Shagara, Bu Daniq, Al Ghubaiba, Industrial Area 5, and Industrial Area 1, it offers a mix of residential apartments, retail shops, and warehouses for rent. Whether you're seeking a place to live, shop, or establish your business, this energetic and diverse community has it all. Come and experience the dynamic atmosphere of Sharjah Industrial Area 4, where dreams become a reality.
Step into the vibrant heart of Sharjah, where Industrial Area 4 hums with energy and opportunity. Nestled within this emirate lies the UAE's largest industrial zone, aptly named the Industrial Area. This bustling neighbourhood has many engineering firms, trading enterprises, and construction-related businesses. Step inside, and you'll discover a treasure trove of warehouses and retail spaces available for lease at competitive rates. However, it's worth noting that residential buildings are a rarity amidst warehouses, industries, and retail spaces. Instead, those who call this area their workplace often reside in nearby residential buildings, creating a harmonious balance between work and life.
In Industrial Area 4, apartment buildings take centre stage, gracefully towering over the landscape. Villas may be scarce in this industrial area, but fear not, for the realm of shops and office spaces truly dominates. Securing an apartment here may prove challenging, as the residential units are usually occupied by hardworking individuals contributing to the neighbourhood's vibrant tapestry.
Its proximity to the waterfront parts of the city ensures that locals can savour the best of both worlds. Whether it's the industrial buzz or the coastal allure, residents and visitors alike can indulge in the finest features both cities offer. So, venture into Industrial Area 4, where innovation thrives, businesses flourish, and a vibrant community form the beating heart of Sharjah's industrial landscape.
Key Highlights of Industrial Area 4, Sharjah
What's Great Here!
A mixed-use district

Proximity to Al Majaz and Al Khan

Convenient public transport options

Availability of affordable apartments

Nearby amenities
What Needs Attention!
Absence of villas in the area

Limited green spaces
Properties in Industrial Area 4, Sharjah
Industrial Area 4 in Sharjah primarily consists of commercial real estate properties. Regarding retail spaces, a wide range of options are available for lease, varying in size from 400 to 4,000 square feet. If you need storage facilities, you'll find a diverse selection of warehouses catering to different requirements, ranging from 1,300 to 20,000 square feet. Additionally, real estate companies in the area also offer development lands exceeding 20,000 square feet, designed for commercial and industrial purposes.
On the residential front, a selection of apartments is suitable for those working in Industrial Area 4. These apartments range from 1 BHK to 3 BHK, offering living spaces between 650 and 850 square feet. With essential conveniences and workplaces nearby, these apartments are highly appealing to employees in the area. The convenient location and access to nearby amenities make Industrial Area 4 a desirable place to live and work.
Off-Plan Trends in Industrial Area 4, Sharjah
Sharjah's Industrial Area is the ultimate hotspot for lucrative commercial real estate investments. With numerous off-plan projects underway, the landscape is being transformed to accommodate various residential needs. These ambitious developments are introducing stylish apartments spanning 700 to 1500 square feet, designed to create a perfect blend of comfort and convenience.
While the entire Industrial Area is abuzz with exciting projects, it's important to note that Industrial Area 4, Sharjah, primarily focuses on commercial spaces. While you'll find various options for commercial ventures, the availability of residential off-plan projects is relatively limited. The area caters more to the needs of businesses, offering a thriving hub for entrepreneurs and enterprises.
So, if you're seeking an opportunity to invest in commercial real estate or establish your business in a flourishing environment, Industrial Area 4, Sharjah, is the place to be. However, exploring other areas within Sharjah's Industrial Zone may yield more fruitful results for those searching specifically for residential off-plan projects.
Rental Trends in Industrial Area 4, Sharjah
Industrial Area 4 in Sharjah, presents a wide range of commercial rental options to cater to the diverse needs of businesses. From warehouses to shops and offices, there is something for everyone. Warehouses in Industrial Area 4 start from 1,875 square feet, providing ample space for storage and operations. For retail businesses, shops are available in sizes starting from 900 square feet, offering a suitable environment to showcase products and attract customers.
Industrial Area 4 offers comfortable apartments ranging from 700 to 2,000 square feet for employees seeking residential options. Whether you're looking for a cosy 1 BHK or a more spacious 2 BHK, options are available to suit your preferences. These residential units provide individuals and families a welcoming and convenient living space.
Industrial Area 4 is renowned for its prime location and accessibility. Situated near Sharjah's port and boasting convenient highway connections to Dubai and Ajman, it provides an ideal setting for businesses to thrive. With a range of commercial spaces and residential units, Industrial Area 4 presents a dynamic and enticing opportunity for employers, entrepreneurs, and residents.
Sales Trend In Industrial Area 4
Industrial Area 4 in Sharjah is witnessing a notable trend in real estate: the availability of commercial properties for sale. This bustling neighbourhood offers various commercial spaces, from office units to development lands, making it a highly sought-after market for businesses and investors. While the prices may be slightly higher than in other neighbourhoods, the investment potential and the thriving industrial atmosphere make it a compelling choice.
Interestingly, even one-bedroom and two-bedroom apartments are available for sale in Industrial Area 4. The high demand for rentals in the area ensures that owning an apartment here can become a lucrative source of passive income. As the neighbourhood continues flourishing as a bustling industrial hub, the demand for residential spaces remains consistently strong.
Public Transport
Since there are no metro stations in the locality, the most convenient modes of transportation in Industrial Area 4 are taxis and buses. Residents and visitors rely on private vehicles or buses to get around within the area. The nearest bus stations can be found on King Faisal Street. A few bus routes pass through Industrial Area 4:
| Bus Line Number | Destination |
| --- | --- |
| E303 | Sahara Centre To King Fasal sharjah street 1 |
| E307 | Al Wahda Bus stop To Fasal Bridge 1 |
| E404 | Al Rotana bus stop To Maaza Signal Junction 2 |
Amenities
Educational Institutes

Supermarkets

Healthcare Facilities

Places of Worship
While Industrial Area 4 is predominantly known for its exceptional commercial spaces, it lacks high-quality educational options for families residing in the neighbourhood. Recognizing the importance of early education, several top-notch kindergartens and elementary schools are located nearby. Here is a curated list of schools in the surrounding area, providing families with excellent choices to educate their young children:
Happy Home English School

Sharjah Indian School

GEMS Our Own English High School

The International School of Choueifat
Regarding grocery shopping in Industrial Area 4, residents can access various supermarkets that cater to their daily needs. One of the popular options in the area is Lifco Supermarket, which is conveniently located. It offers diverse items, including fresh produce, meat, dairy products, and more. However, Lifco Supermarket is just one of the many supermarkets available in the neighbourhood. Here is a list of some of the well-known supermarkets in Industrial Area 4, ensuring residents have plenty of choices to fulfil their shopping requirements:
Al Dhabeh Grocery

Al Afia Supermarket

Al Muntha Supermarket
Industrial Area 4 has several modern hospitals and clinics conveniently located within the city. Residents don't have to go too far to access various general and specialised medical services. All these medical institutions can be reached within a short drive of fewer than fifteen minutes from the neighbourhood. Here is a list of hospitals and medical centres available in a nearby area.
Aster Clinic, Abu Shagara

Right Medical Centre

Medcare Hospital Sharjah

Al Qassimi Hospital
Medcare Hospital is the top-notch orthopaedic care in Sharjah. Renowned for its cutting-edge Orthopaedic department, this hospital is dedicated to helping individuals with ligament tears, fractured bones, and spine disorders. Located on King Faisal Street, it's just a quick 7-minute drive by car from Industrial Area 4.
In the vicinity of Industrial Area 4 in Sharjah, you'll find various places of worship. The area is home to several churches, mosques, and temples, providing religious options for the community. Community mosques and prayer centres are conveniently located, allowing residents and workers to access them for daily prayers.
Al Furqan Masjid

Abu Saleet Al Badri Mosque 

Al Saada Mosque. 
Suppose you want to go to a church. In that case, it will take you approximately 4 to 10 minutes to reach one of the following locations:
Amazing Grace Church & Ministries 

CSI Tamil Church, Sharjah

Dubai Orthodox Church
Best Hotels in Industrial Area 4 Region
In the vibrant city of Sharjah, opportunities for accommodation are as abundant as the resources themselves. With a thriving hospitality industry, the options for lodging are ever-expanding. Industrial Area 4, in particular, offers a range of excellent hotels that cater to the needs of both business and leisure travellers. Here are a few esteemed establishments that stand out in the neighbourhood:
Grand Oasis Hotel

Royal Residence Hotel

Oasis Plaza Hotel

Premier Inn Sharjah

Al Bustan Hotel
Lifestyle
Shopping centres/ Malls

Restaurants/ Dining

Beaches Nearby

Leisure Activities Nearby
In Industrial Area 4, you'll discover a wide array of stores, restaurants, and retail options to fulfil all your needs and check off everything on your shopping list. There's something for everyone, from shopping malls to retail centres and traditional souks. Get ready to indulge in a fantastic shopping experience right in the heart of Industrial Area 4! A few shopping malls in the area are:
Big Bazaar, Abu Shagara

Mega Mall, Sharjah

City Centre Sharjah
Prepare your taste buds for a culinary journey like no other in Industrial Area 4. This vibrant neighbourhood is a haven, housing some of the city's most esteemed restaurants that proudly showcase their creative interpretations of world cuisine while staying true to the authentic flavours and cultural heritage. 
From tantalising dishes served within the walls of bustling shopping centres to hidden gems waiting to be discovered, Industrial Area 4 offers diverse dining options to satisfy any craving. Indulge in the delights of this culinary hotspot and explore the popular dining destinations that await you in Industrial Area 4. Some options available nearby are: 
Hari OM Restaurant

Shatee Restaurant

Wadi Al Beeh Restaurant

Srinathji Restaurant

Habeeba Restaurant

Rutchi Restaurant

Green House Vegetarian Restaurant

Eat Max Cafeteria
When residing in Sharjah's Industrial Area 4, beach lovers will find themselves just a short drive from some of the city's finest coastal retreats. Within a 14 to 16-minute drive, you can reach renowned beaches like 
Al Mamzar Beach

Al Khan Beach

Sharjah Public Beach
These idyllic stretches of sand offer the perfect setting for a beach picnic, sunbathing, or engaging in exhilarating water sports. Embrace the coastal beauty near Industrial Area 4 and explore the nearby beaches that await your enjoyment.
There are plenty of leisure spots in Industrial Area 4, such as:
Al Majaz Waterfront Park

Al Noor Island Sharjah

Sharjah Aquarium 

Mane'i Burj

Heart of Sharjah
Just a short drive from Industrial Area 4, you'll find some amazing attractions to explore. Al Majaz Waterfront Park in the Al Majaz community is perfect for families, with its mini-golf course, Splash Park, restaurants, walking and jogging tracks, and lush green landscapes. It's only an 8-minute drive by car. Another nearby gem is Al Noor Island Sharjah, just 9 minutes away by car, where you can immerse yourself in the Literature Pavilion, Butterfly House, Art and Sculpture exhibits, and beautifully landscaped gardens. 
For those intrigued by history, Sharjah offers must-visit museums like the Sharjah Museum of Islamic Civilisation and Sharjah Art Museum, both just an 11 to 12-minute drive away by car. Plus, don't miss the opportunity to explore marine life at the captivating Sharjah Aquarium, featuring 20 aquariums spread across two floors, providing insights into the UAE's diverse marine ecosystems.
Distance and Commute Time
Sharjah Cricket Stadium: 5-minute drive via University City Road

Sharjah International Airport: 14-minute drive via Sheikh Khalifa Bin Zayed Al Nahyan Road

Al Qasba: 11-minute drive via Al Wahda Street

King Faisal Mosque: 7-minute drive via King Abdul Aziz Street

Sharjah Beach: 13 km away, reachable in 18 minutes by car
Industrial Area 4, Sharjah
Ratings and Reviews
Sarah Antilla
The best place to rent commercial spaces
In my quest for an affordable warehouse, I stumbled upon a hidden gem in Industrial Area 4. The warehouse I rented was in pristine condition and came at a pocket-friendly price. Surprisingly, it's not tucked away in the neighbourhood but conveniently located near the main highway, making it even more accessible.
Arbaaz Khan
While Industrial Area 4 offers all the conveniences one could ask for, the infamous traffic can be quite the hurdle. Heavy vehicles passing through the industrial zone often cause road congestion, challenging timely arrival. To overcome this, I've learned to leave home 20 minutes earlier to ensure punctuality.
Arun Gaggar
Culinary Delights Amidst the Chaos
Amidst the hustle and bustle of the neighbourhood, there's a silver lining for food enthusiasts like myself. Industrial Area 4 boasts a vibrant selection of high-quality restaurants and cafes. After a long day's work, I enjoy unwinding at these culinary hotspots, savouring delicious meals and creating cherished memories with friends. 
Ishikiya Thompson
Tough to find an apartment
Searching for a suitable apartment in Industrial Area 4 has been quite challenging. With predominantly commercial properties, the availability of apartments is scarce. As I seek a two-bedroom unit for my family, the quest continues. Finding the right match requires patience and persistence in this industrial paradise.
Richael Miller
A word of advice for those considering a visit to Sharjah: it is a city deeply rooted in Islamic traditions and conservative values. Respecting and honouring the local customs is of utmost importance. By embracing the cultural tapestry of Sharjah, you can truly immerse yourself in its unique charm and enrich your experience.
Top Articles on Real Estate in Sharjah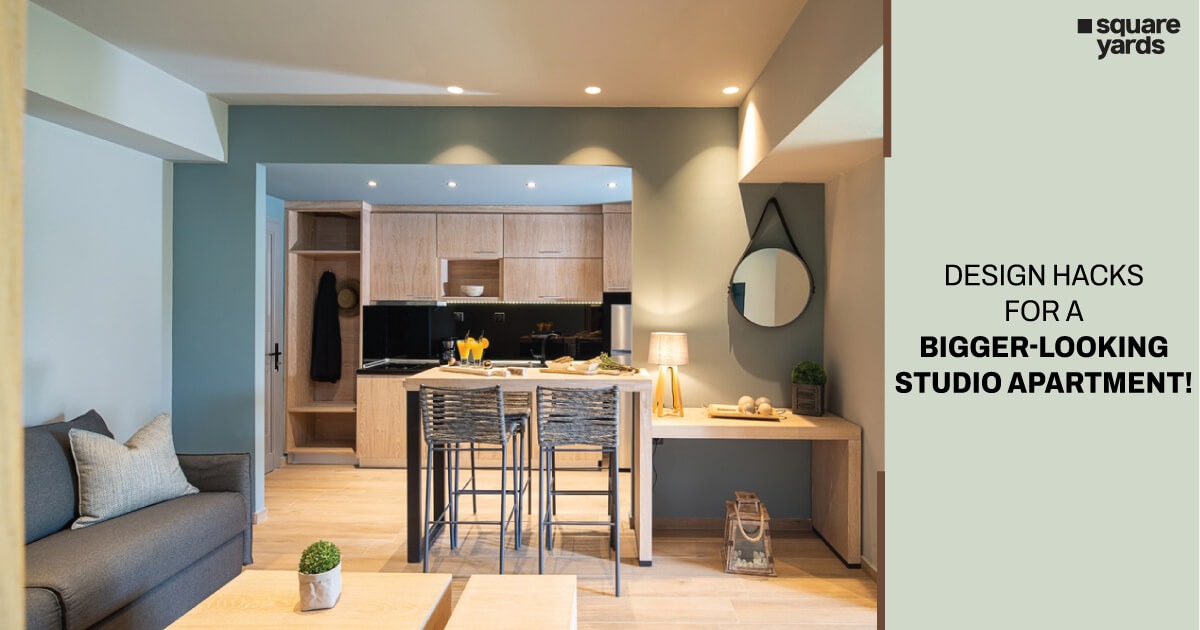 Nesto Hypermarket is a famous hypermarket chain in Sharjah. Most Nesto stores are spread close to the gated communities in…...
Frequently Asked Questions (FAQs)
Is Industrial Area 4 Freehold?
The industrial Area is a freehold area.
What are the top attractions in Industrial Area 4, Sharjah?
The top attractions of the Industrial Area area are Al Noor Island Sharjah, Sharjah Aquarium, Mane'i Burj and Al Noor Mosque.
How to get to Industrial Area 4 in Sharjah by bus and metro?
No metro station is nearby, and one can take bus routes E303, E307 and E404.
Which are the best communities in Industrial Area 4, Sharjah?
Industrial Area 4 is a sub-community in the Industrial Area neighbourhood, along with Industrial Areas 5 and 1.
What are the best hotels in Industrial Area 4?
The best hotels in the Industrial Area 4 region are Grand Oasis, Royal Residence and Oasis Plaza Hotel. 
Which are the famous malls and supermarkets in Industrial Area 4?
The famous malls and supermarkets in the Industrial Area 4 region are Lifco Supermarket, lulu hypermarket and Big Bazaar.
Which are the best schools in Industrial Area 4, Sharjah?
The best schools in Sharjah's Industrial Area 4 region are Happy Home English School, Sharjah Indian School, GEMS Our Own English High School and The International School of Choueifat.
Which are the best hospitals and clinics in Industrial Area 4, Sharjah?
The best hospitals and clinics in the Industrial Area 4 region are Right Medical Centre, Aster Clinic, and Medcare Mediclinic.
Which are the famous places of worship in Industrial Area 4, Sharjah?
The most famous places of worship in the Industrial Area 4 region are Abu Saleet Al Badri Mosque, Al Saada Mosque and CSI Tamil Church.
What are the pros and cons of living in Industrial Area 4, Sharjah?
Industrial Area 4 is a vibrant community with apartment buildings, shops, and warehouses. While no Schools or Hospitals are in the immediate area, residents can easily access these amenities in the neighbouring communities for convenience.