About Al Seef Overview
Al Seef is a recently developed area in Dubai where the old meets the new. It is located by Dubai Creek near Al Fahidi. This creek was once a famous pearl diving base in Dubai. You can see a traditional touch in the architecture of this place. With heritage buildings on one side and modern shopping destinations on the other, Al Seef offers a unique travelling experience. As it opened right around the pandemic, not many know about this exotic region. 
Anyone who wants to live in an Arabian heritage-style locality should head to Al Seef. This area is perfect for a casual stroll at night or an exquisite dinner in a sophisticated atmosphere. Whether you want to move into Dubai temporarily or for work, Al Seef is the perfect locality to buy or rent. Spread over 1.8km in a waterfront area, there are many luxurious 1, 2, and 3 bedroom beachfront apartments. You' find villas, condos, and stand-alone houses too. 
Another advantage for property buyers in Al Seef is its proximity to key places in Dubai. In fact, it's only 9.8 km from the city centre.
Key Highlights of Al Seef
What is Great Here!
Well-connected with other parts of the city through the metro and buses.

Retail shops and supermarkets are nearby.

Low rent per square foot compared to nearby areas.

Buzzing place with events happening all around.

Restaurants and cafes serving all cuisines.

Beach view apartments

Foreign embassies and other government offices and buildings.
What Needs Attention!
A growing tourist area that attracts new visitors every day.
Properties in Al Seef
You can find many sea view properties in and around AI Seef. The residential areas closer to Al Seef are Al Hamriya, Umm Hurair, and Al Fahidi. For those who prefer peaceful lifestyle apartments closer to Al Seef Street and other amenities, Al Hamriya is the best choice. This is where the British consulate and other embassies (Lebanon, Kuwait, and Saudi Arabia) are present. It's suitable for both families and working professionals living alone. 
Some popular residences here are Sea View Residences, Al Hamriya Residences, and the Omega and Faraknaz buildings. These residences have spacious apartments offering 2 and 3 BHKs for families. 
Tenants and home owners of this community enjoy a serene, cosmopolitan lifestyle despite being around tourist places. For working professionals who want 1 BHKs with open kitchens, Al Fahidi is the best option.
Off-Plan Trends in Al Seef
Al Seef is quickly evolving to accommodate the needs of incoming residents. There are new hotels, shopping complexes, and restaurants being constructed here. The UAE also has plans to improve connectivity around the Dubai Creek Promenade region.
Rental Trends in Al Seef
Dubai is known for higher rent trends due to its luxurious options. But areas like Al Fahidi, Al Seef, and Al Hamriya have rentals with lower annual ranges. Studio flats and 1BHK apartments are affordable in Al Hamriya, depending on their distance from Al Seef Street. 
Spacious 3BHK apartments are easy to find in Al Seef but they are pretty expensive compared to the other regions of Dubai. Also, not every residency here has 3BHK 
options to offer.
Al Hamriya has plenty of low to mid-range rentals for families looking for decently spaced 2BHKs.
Sale Trends in Al Seef
Your investments in Dubai properties can render great benefits as the real estate trends are mostly up in the city. Among other regions, Dubai Creek has been a priority for many rental buyers as it overlooks the sea. 
Though Al Seef and Al Hamriya have low options for apartment sales, nearby areas in the Creek look promising. There are many upcoming residential developments with sky-high towers in the Dubai Creek Harbour. Some localities to look for are Mankhool, Mina Rashid, and Dubai Creek Harbour. You'll find new residence sales and resales happening through agents and property owners.
Public Transportation
Al Seef is connected to other parts of Dubai Creek and Dubai through the metro, buses, and cabs. Burjuman metro station (M1 line) is only 1.2km away from Al Seef and takes only 10 minutes to walk. The nearest bus stop is the union metro bus stop which is 227 metres away from Al Seef.
Al Fahidi which is the neighbourhood location of Al Seef also has its own metro station, Sharaf DG station.
If you're coming here by water taxi, you can get down at Al Seef Marine Transportation Station.
The Dubai Marina tram station is also 6 minutes away from Al Seef.
Bus routes like 8, 83, 84, and F55A connect Al Seef to other parts of Dubai.
| Bus Line Number | Destination |
| --- | --- |
| 8 | Gold Souq Bus Station - Ibn Battuta Metro Bus Stop |
| 83 | Nakheel Seaside Bus Stop - Ghubaiba Bus Station |
| 84 | Quoz - Jumeriah Beach Residence |
| F55A | Satwa Bus Station - Al Maktoum International Airport (PTB) |
Amenities
Nurseries / Educational Institutes

Supermarkets

Healthcare Facilities

Places of Worship
Al Hamriya and Al Seef have tons of nursery and daycare options for young parents. These institutes are available very close to the residential area. 
Nurseries
New Dubai Nursery

Step-by-step Nursery

Little Diamond Nursery (Al Mankhool)
Schools and other institutions
Towheed Iranian school for girls (Al Karama)

Ambassador School

Newton Training Center Dubai 

Strong Point Educational and Training Institute 
Al Seef has many supermarkets, malls, and convenience stores to cater to tourists and residents. These supermarkets have curb-side delivery, home delivery, and online ordering options available.
Al Shuwaihi Grocery

City Creek Grocery

Safa Almadina Supermarket

Bassam Grocery
The well-known Lulu Hypermarket, one of the biggest chains in Dubai, is located in Al Hamriya.
Other than these supermarkets, there are convenience stores available at every corner of Al Seef where you can get basic groceries from all top brands.
There are several 24/7 hospitals and clinics in Al Seef and nearby areas, like:
Medeor 24/7 Hospital

Dr Abkar Homeopathic and Ayurvedic Centre

Binbrek Medical Centre

Blue Life Clinic (Al Fahidi)

New Fathima medical centre (Al Fahidi).
Other than medical institutions, pharmacy outlets are present in Al Seef too.
There are four to five prayer rooms available in the Al Seef area for the Muslim community. You'll find several temples here too, as the city has a large number of Hindu immigrants. 
Some well-known Indian temples in the Al Fahidi area are:
Shree Krishna Haveli

Shirdi Sai Baba Mandir

Shrinath Ji Temple
There are a few churches in and around Al Seef too. Umm Hurair has the highest number of churches and conducts regular masses.
Assemblies of God Church UAE in Burjuman

St. Mary's Catholic Church

St. Mark & Ava Bishoy Coptic Orthodox Church
Best Hotels in Al Seef
Tourists mainly come to Al Seef to enjoy the beach-view rooms with world-class facilities. Room rates can get quite steep in Dubai, especially when tourism is at its peak. There are both heritage and contemporary stays available in Al Seef and its sister localities. Some of the highly-rated hotels are:
Al Seef Heritage Hotels by Hilton Group

Hampton by Hilton, Al Seef

Canopy by Hilton 

Ramee Royal Hotel

Holiday International Hotel - Embassy District

Arabian Courtyard Hotel & Spa

XVA Art Hotel
Lifestyle
Shopping Centres / Shopping Malls

Restaurants / Dining

Beaches Nearby

Leisure Activities Nearby
Travellers enjoy buying all kinds of gifts and souvenirs in Al Seef. This proves how the area is home to many shopping centres and malls.
Lulu Hypermarket

Future Fragrances – Perfume Kiosk

Al Seef Art Avenue

Bayt Al Saboun Al Loubnani

Al Seef Heritage Souq mall
There is a whole street in Al Fahidi dedicated to shops for clothes, accessories, and other items.
Another reason why Al Seef is the top priority for explorers is its wide range of eatery options. From Indian to Italian to continental, there is something for everyone. These restaurants have online delivery and shop pickup options available too. 
Khofo Restaurant and Cafe

The Stuffed Burger Co.

Piaderra Al Seef

Wokyo Noodle bar 

Haleeb O Heil Restaurant
Al Seef is already located in the Dubai Creek region. This means you can enjoy beach trips any time you want. While taking a stroll across the Al Seef shopping area, one can enjoy the Waterview on the other side. Other than this, the beaches in proximity are:
Jumeirah Public beach 

La Mer Beach

Umm Hurrair Beach Pavilion
Al Seef residents have various options to explore and spend their weekends. For instance, you can simply spend the day walking across the heritage city and shopping. Or have a photo shoot in front of traditional Arabian buildings and monuments here. Al Seef is also close and connected to many key tourist places in Dubai. These include:
Zabeel Park – This park is only 10 minutes away from Al Seef and allows you to take a break from fast-paced city life.

Dubai frame – This iconic tourist destination, featuring a tall frame mounted vertically, is only 14 minutes away from Al Seef. 

House of Sheikh Saeed Al Maktoum – This historic house belonged to a famous ruler and has now been transformed into a museum. 

House of Illusions – Check this out for a fun day of photography and fun science concepts.

Dubai Old City – This is a heritage museum located in Al Hamriya. It offers a serene experience to explore centuries old Arabic architecture.
Distance from Al Seef to Other Popular Places
The distance from Al Seef to the international airport is 8.5 km via Al Maktoum Road. On a low traffic day, you can reach in 15 to 20 minutes.

Dubai is 26.3 km away from Al Seef and is connected through Sheikh Mohammed Bin Zayed Road.

The famous sunset beach is 20 km away from Al Seef, connected through Sheik Zayed Road.

Burjuman Metro Station, the nearest metro station, is 1.7 km via Sheikh Khalifa Bin Zayed Steet.

The desert safari of Dubai is only 3.2 km away from Al Seef via Sheikh Khalifa Bin Zayed Street.
Al Seef, Abu Dhabi
Ratings and Reviews
Aditi Rao
Found my home in the heritage city of Dubai
My family was quite skeptical about moving to Dubai. Fortunately, we found a 2 BHK at the best price near Al Seef. The apartment has all the necessary amenities and the metro station is super close.
Shivram Raj
A home away from the home
I was pleasantly surprised at how easy house-hunting was as a bachelor! I can invite my friends for a walk in the heritage town or host parties in my beach-view apartment. The eateries are quite affordable and I have plenty of options to choose from. The rent is a bit on the higher end though.
Ahmed Athar
Traffic and its noises can get unbearable sometimes.
I never thought I'd find such a spacious 3BHK near the heart of the city. The views are stunning. Make sure you find a house that's a bit interior because traffic sounds and pollution are a bit high in the daytime.
Mustafa
I absolutely love my new neighbourhood!!!
It's been a week since I moved. I love the area and its friendly people. It's pleasant for taking walks with waterfront views and tall historical monuments. No complaints, other than my apartment's paid parking facilities.
Fiorella
Best for families without kids
I like my new apartment near Al Seef and how it has a small park for my kids to play. But it's better suited for families without kids or with grown-up kids. There are limited options to entertain my toddlers. But I love being so close to the beach and indulging in cuisines from all over the world.
Top Articles on Real Estate in Abu Dhabi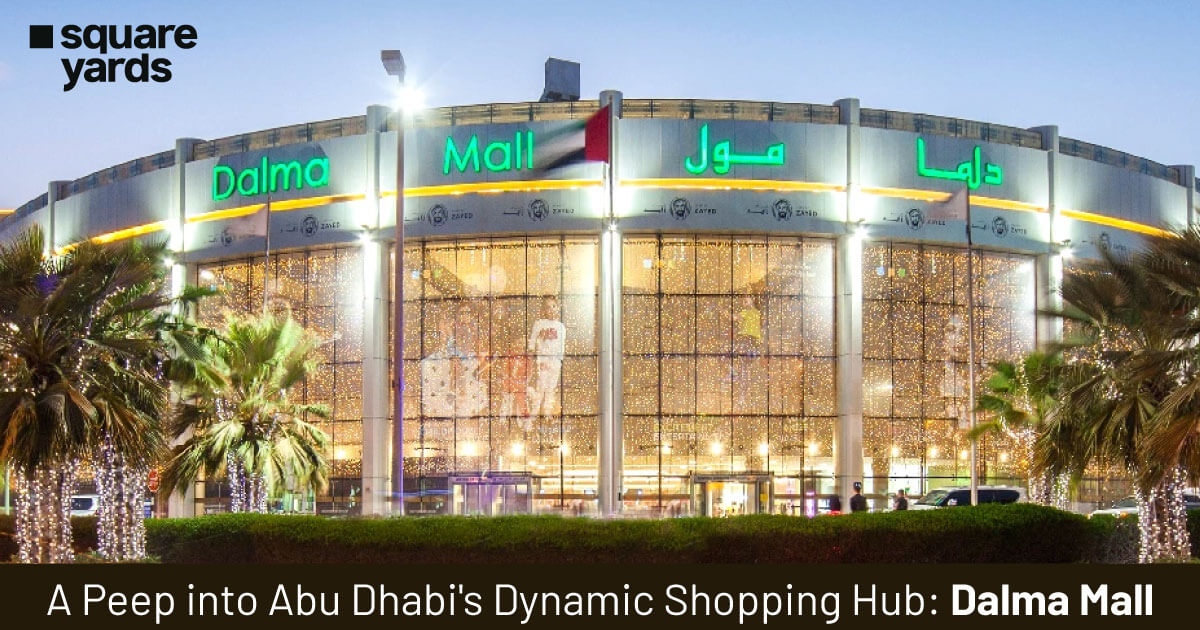 In a world where shopping transforms into art, dining orchestrates a symphony of flavours, and entertainment spins tales of pure…...
Frequently Asked Questions (FAQs)
Is Al Seef, Dubai Freehold?
Al Seef and nearby neighbourhoods like Al Hamriya are non-freehold areas.
What are the top attractions in Al Seef, Dubai?
The top attractions in Al Seef are its heritage buildings, eateries and shops in the traditional Arabic style. 
How to get to Al Seef in Dubai by bus and metro? And, which is the nearest metro station?
Burjuman is the nearest metro station with lines M1 and M2 running through it. To get to Al Seef by bus, you can take bus routes 8, 83, 84, and F55A.
Which are the best communities to live in Al Seef, Dubai?
Al Seef and its localities contain many well-connected communities with all facilities are NML Residences, Al Khayat Residences and the Al Hamriya building.
What are the best hotels and restaurants in Al Seef, Dubai?
Al Seef has all types of hotels and dining options. For stays, hotels by Hilton Group are highly recommended. The best places to dine are Al Fanar Seafood Restaurants, Sul Fiume Al Seef, and Khofo.
Which are the famous malls and supermarkets in Al Seef, Dubai?
One of the most famous hypermarkets of Dubai, Lulu Hypermarket, is 5 minutes away from Al Seef.
What are the best schools in Al Seef, Dubai?
The best schools in and around Al Seef, Dubai are Regent International School, Poundsville Model School, and Ambassador School.
Which are the best hospitals and clinics in Al Seef, Dubai?
Some of the best-rated hospitals in Al Seef, Dubai are MED 7 * Al Shifa Al Khaleeji Medical Centre, Yasmed I Abris Medical Center, and Medeor 24×7 Hospital.
Which are the famous places of worship in Al Seef, Dubai?
A few of the famous worship places in Al Seef are Krishna Haveli, Easa Saleh Al Gurg Mosque (Karama), and St. Mary's Catholic Church.
What are the pros and cons of living in Al Seef, Dubai?
Al Seef has an affordable lifestyle compared to other high-end regions of Dubai. Yet the congested roads, traffic, and tourism activities can be a dealbreaker for many.