About Mira Reem, Dubai
Mira is a villa and townhouse development between the Dubai Bypass Road and Al Qudra Road (D63) in Reem, Dubai. Emaar constructed around 18,000 residences throughout Mira's five phases (Mira 1, 2, 3, 4, and 5). The project started in 2013, and all of its work was finished in 2017. Although consistent with the rest of the Reem master-planned municipality, home prices in Mira are expensive.
Mira is a great place to raise a family because of the pleasant weather and proximity to services and entertainment. Apartments for rent can likely be found in both new and old buildings in Mira. With a wide selection of villas, townhouses, and flats in various sizes and layouts, Mira makes it simple to locate a place to call your own. Luxurious features, such as swimming pools, exercise centres, and meticulously maintained gardens, make the homes ideal places to unwind.
Mira is a terrific place to live for young professionals and families that prefer a tranquil atmosphere to the hustle and bustle of the metropolis. Mira is a peaceful haven away from the hustle and bustle of the city, while Reem can be regarded as a modern desert oasis.
The Mira developments were planned so local companies could exploit the area's thriving population and lush landscaping. The complex has various restaurants, shops, and business centres. Mira is a beautiful, aesthetically pleasing, and functional place, making it a wonderful place for people from all walks of life to call home or visit. Also, it offers a variety of opportunities for real estate investment, some of which may have higher potential returns.
Key Highlights of Mira Reem, Dubai
What's Great Here!
Home to a full-fledged town centre

World-class amenities

A great place for professionals

Relatively low real estate price

Recently developed residential community
What Needs Attention!
Limited parking space

Traffic congestion
Properties in Mira Reem, Dubai
Apartments and villas are both on the market for rent in Mira. Private homes typically have their garages, storage areas, and yards. There are many amenities for locals, including dining businesses, coffee shops, retail stores, fitness centres, green spaces, and play areas for kids. There is a lot of beautiful nature in this area.
The 5 phases of Mira feature homes with 3, 4, or 5 bedrooms. These spacious residences often have floor plans between 2,500 and 3,500 square feet. The average square footage for a villa or property with three bedrooms is between 2,100 and 2,500. The typical square footage for a 4-bedroom villa or townhouse is between 2,600 and 2,900.
The community sub-phases were finished in 2016 and 2017, making Mira one of Dubai's most sought-after residential areas. These villas and townhomes' affordable prices have made them appealing to potential buyers, renters, and investors. Due to this, you can pick a house in the area that is ideal for you in terms of amenities and attractions. You may trust the neighbours; they won't let you down.
Off-Plan Trends in Mira Reem, Dubai
You can diversify your holdings by purchasing one of the new off-plan properties in Mira, Reem. Off-plan properties offer a more affordable entry point, making Mira real estate an attractive alternative for investors and buyers. Last but not least, potential buyers of pre-construction buildings may have more financing choices.
Off-plan apartments in Mira are typically located in convenient settings, such as near public conveniences or the beach. That's why they're popular among the locals. The Mira developers are enticing prospective buyers with the promise of maintenance-free living and the use of community facilities.
Emaar's pre-construction development, a new addition to the Mira community, ORANIA the Valley, may be found there. ORANIA, the Valley's fourth neighbourhood of stylish townhomes, delivers a sense of belonging and tranquillity to your doorstep. You will love living in this town if you like shopping, good food, the beach, a farmers market, and beautiful scenery.
Rental Trends in Mira Reem, Dubai
At Mira, guests have several room types from which to choose. Throughout the past few years, Mira's rental market has experienced only a handful of significant boom and bust periods, each of which can be traced back to shifts in supply and demand. The demand for rental properties in Mira is heavily influenced by factors such as the accessibility of public transit, the quality of the homes, and the proximity to services. Residents from Dubai and the surrounding areas keep moving to Mira because of its abundant amenities.
Every unit in this complex with fewer than three bedrooms has a maid's quarters, complete with its bathroom, a washer and dryer, and ample closet space. In addition to the open living room and dining area, a semi-open kitchen provides access to both. Outside, there's a lovely garden, too. Lease payments are calculated and made once a year. Aside from the four bedrooms and bathrooms, some Mira villas for rent also feature a study, a maid's quarters, and a driver's quarters. Large outside areas are also a part of these residences. All of the sub-house communities boast spacious patios, garages, and lawns. The interior has state-of-the-art furnishings and fittings.
If you're looking for a place to live in Reem, Mira has studio, two, and three-bedroom apartments available for rent. It's easy to find a reasonably priced one-bedroom apartment in the Mira area, with sizes ranging from 500 to 800 square feet, perfect for individuals, couples, and families. New business districts are being built to accommodate the expanding population. One or more of Mira's offices are available if you're looking for a pleasant place to settle down with your loved ones.
Sale Trends in Mira Reem, Dubai
Since there is a growing market for high-end homes, Mira could be a good place to invest. The luxury homes and businesses market has grown due to the increasing number of people ready to pay a premium for such properties. Several residences have beaches, pools, gyms, and gardens. Commercial and recreational establishments such as hotels, stores, restaurants, and entertainment venues contribute to Mira's allure.
It's possible to find homes with sufficient space in compact communities that don't consist solely of three- and four-bedroom villas. There are Mira townhomes available for purchase. Investors can buy villas and townhouses in Mira with the expectation of a high return on investment. It's worth noting that a rental yield of 5.8% is average for a 3-bedroom apartment and 5.7% for a 4-bedroom flat.
Many villas are available for purchase in Reem; however, you should narrow your search to the homes in the Mira neighbourhood, which include properties with 3, 4, 5, and 6 bedrooms. Residences in Mira typically have three or four bedrooms, between 1,200 and 3,200 square feet, and three or four bathrooms. Villas with five bedrooms may be found that are 3,800 square feet, while six-bedroom houses can be found that are 5,000 square feet in size. The variety of available villas makes this area perfect for solo travellers, couples, and groups of all sizes.
Public Transportion
An abundance of quick and easy public transit options are accessible nearby. Cabs are the most common mode of public transit for Mira locals. J02 is the new number for the bus service.
| Bus Route | Destination |
| --- | --- |
| J02 | International Media Production Zone / Dubai Studio City |
Amenities
Educational Institutions

Supermarkets

Healthcare Facilities

Places of Worship
Several high-quality elementary schools and preschools can be found in Mira, Reem. Below is a selection of excellent Mira area schools covering all grade levels.
Jebel Ali School

Jumeirah English Speaking School (JESS)

GEMS World Academy

Arabian Ranches 2 Nursery

CreaKids Nursery (DAMAC Hills)

Wonder Years Nursery (Remraam)
Many of Dubai's best domestic and international schools may be found in the trendy neighbourhood of Mira. Some highly regarded educational institutions can be found in Reem. You may find some of Reem's finest establishments in the Mira sector, including:
The Reem University

Zayed University 

Al Ghurair University 

Emirates Aviation University
The convenience of having several stores, including a few major supermarkets, within easy walking distance is one of the best aspects of living in the Mira community. In addition, residents can check off their grocery and clothing shopping lists at the area's flowers and boutiques. Mira has a wide variety of options to fit your needs, whether you're looking for something for your closet or kitchen. The following is a list of supermarkets in Mira that one can go to stock up on food and other necessities.
Residents rarely travel to other parts of the city for either normal or specialist medical care because of the area's accessibility to cutting-edge, state-of-the-art healthcare facilities. Real estate in the Mira area is in high demand because of the abundance of nearby hospitals and other medical institutions. The following top-notch medical facilities are all within a quick eight-minute drive:
Saudi German Hospital

Jebel Ali Hospital

Aster Medical Centre

Welcare Ambulatory Clinic

NMC Family Clinic

Life Medical Care JLT
Due to the city's large multi-ethnic population, people of all religions can easily find a suitable place of worship in Reem. Many mosques and temples serve the city's varied population. Mosques primarily populate the area, but several temples and churches are also in the surrounding areas. Some of the area's religious institutions are represented here.
Mira Prayer Hall 

Abu Bakr Al Siddiq Mosque 

Sports City Mosque

Emirates Baptist Church 

Christ Church Jebel Ali.

Shrinathji Temple 

Shirdi Sai Baba Mandir.
Best Hotels in Mira Reem, Dubai
In recent years, tourism has become increasingly important to Reem's economy. As a result, there is a great need for accommodations, and luckily, Mira is home to some of Dubai's most luxurious hotels. Reem, bordered by a beach on one side, is home to some of the world's finest hotels, attracting people from all over the globe. Several of the world's most renowned hotels can be found in this neighbourhood.
Roda Beach Resort

Palm Beach Hotel

The Leela Hotel

JW Marriott
Lifestyle
Shopping Centers / Malls

Restaurants / Dining

Nearby Beaches

Leisure Activities
If you're looking to stock up on necessities or want to shop at some of your favourite regional or global brands, you can do either at one of the many upscale shopping centres in the area. Here is a rundown of various local retail centres that can make for a pleasant day trip or evening out:
Ranches Souk, Arabian Ranches 2

Mall of the Emirates

Dubai Outlet Mall
One of the most popular places in Dubai is the Dubai Outlet Mall. With its convenient location in the heart of Mira, getting there is a breeze. Dubai Outlet Mall is one of the best shopping centres in Reem, with many trendy retailers, a VOX Cinema, a Carrefour Hypermarket, a Magic Planet, and more.
The popularity of the Mira restaurant stems from its creative yet respectful reinterpretations of international cuisines. Mira mall is home to various stores and services, including some of the best restaurants in all of Reem. Many restaurants in the area have earned stellar reputations for their delicious fare, so you may take your pick.
Chez Sushi

Leila

McDonald's

Curries & Grills

Chowking

Peiro Pizza & Pasta

Din Tai Fung

Texas De Brazil
In the sub-resident communities, inhabitants may easily use water for recreation. There is a community pool available for use by everybody in Mira. Jumeirah Beach Residence Beach and JBR Beach are two beaches convenient to Mira. You can picnic, walk on the beach, or practice water sports like kayaking, paddle boarding, or jet skiing.
The following are some of the surrounding recreational opportunities:
Mall of the Emirates 

Magic Planet

JBR Beach 

Reem Museum
The Mall of the Emirates, often called the world's first retail resort, is within easy driving distance to Mira, providing its residents with various entertainment options. When at the mall, patrons can stop for a bite to eat at numerous restaurants.
As was previously mentioned, Mira advocates physical activity for all ages. The neighbourhood is centred on its parks, several of which feature fountains. Joggers, skaters, and cyclists all have their dedicated paths. Athletic types can benefit the community's tennis court, football field, or cricket pitch. A miniature golf course may also be found in the area, but that's not all.
Distance and Commute Time
In 17 minutes, you may drive from Emirates Road (E611) to its location at the intersection of Al Qudra Road (D63) and Dubai Bypass Road (a distance of 3.2 kilometres).

It takes 18 minutes to go the 4.2 kilometres to Sheikh Mohammed Bin Zayed Road.

It takes about 35 minutes to reach the heart of Dubai, which is 8.6 kilometres distant.

You may reach Dubai International Airport in 30 minutes by travelling 6.9 kilometres.
Mira Reem, Dubai
Ratings and Reviews
Afsal Jacob
Educational Institutes are excellent
I am a student at Reem University. At first, I was apprehensive about moving here, but now that I've settled in, I realise what a great place the University is for learning. Many housing alternatives in the area meant I never had to stress over being too far from campus.
Ishita Tiwari
Recently, I moved into a villa in the Mira neighbourhood. As soon as I found the perfect spot to stay, I felt a sense of relief and comfort, knowing how safe it was. I appreciated that the building has a modern security system. I wouldn't mind doing the errands if it weren't for the traffic.
Khadiza
Due to the area's high concentration of commercial and residential structures, Mira may suffer from severe noise pollution. Despite the bustle and crowds, I felt safe here thanks to the superior surveillance.
Alfa Sheikh
Peace is what you can find
Landscape design is a major focus of Mira. Grass and sidewalks can be found on every property and residential complex. My friend and I frequently visit the beaches and parks nearby for peace. By visiting, we can get in touch with nature and experience a welcome relief from our hectic lives.
Himesh Kumar
Centrally located and well-connected
Last year, when I went to Dubai, I stayed at Mira since it was conveniently placed and close to everything I needed. Both the subway and bus terminals are within walking distance, making it simple for me to navigate around the city.
Top Articles on Real Estate in Dubai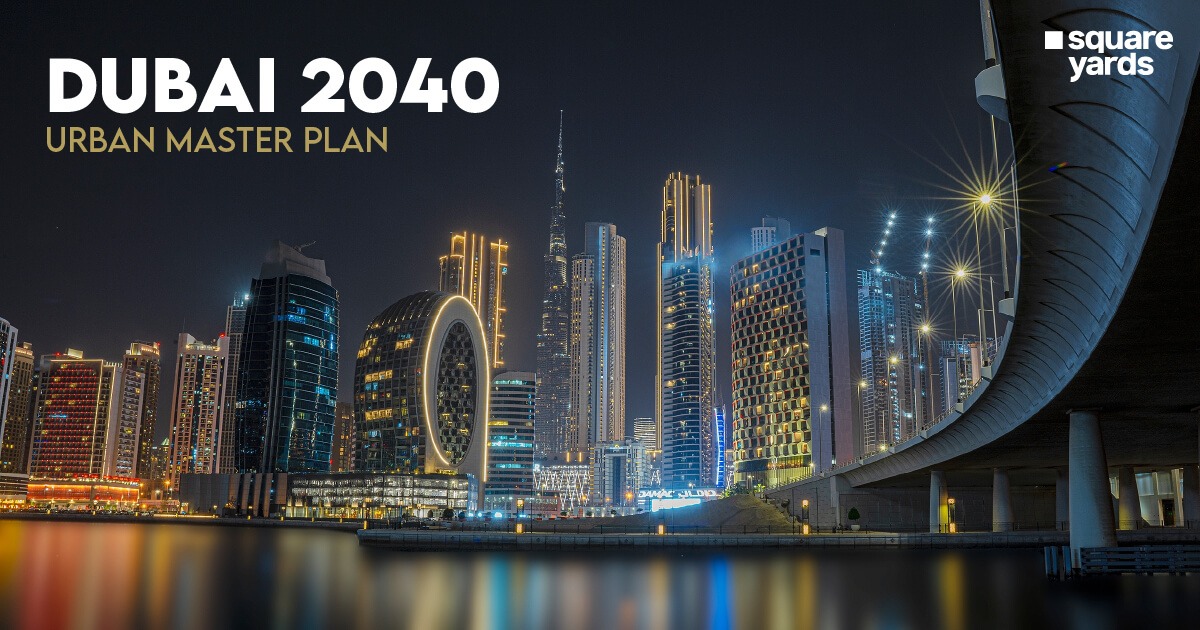 Dubai is the heart and soul of the United Arab Emirates and has always been synonymous with innovation and luxury.…...
Frequently Asked Questions (FAQ's)
Is Mira freehold?
Yes, Mira is the most sought-after freehold area.
What are the top attractions in Mira?
Attractions around Mira include the Mall of the Emirates, Magic Planet, JBR Beach, and Reem Museum.
How to get to Mira by bus and metro?
There are metro stations nearby the locality; however, several bus stops are there, and all the bus routes go through Mira. One can find bus J02.
Which are the best communities to live in, Mira?
Mira is a sub-community of the Reem community. The best communities in the Mira area are DAMAC hills, Mira oasis 2, and Arabian Ranches.
What are the best hotels and restaurants in Mira?
Roda Beach Resort, Palm Beach Hotel, and The Leela Hotel are some of Mira's best hotels and restaurants.
Which are the famous malls and supermarkets in Mira?
Dubai outlet and Emirates Mall are some of the area's shopping malls and grocery markets.
What are the best schools in Mira?
Some of the most prestigious schools in the world are located in Mira, including GEMS World Academy and Arabian Ranches 2 Nursery.
Which are the best hospitals and clinics in Mira?
The best general hospitals and clinics in the Mira area are the NMC family clinic centre and Aster Medical Clinic.
Which are the famous places of worship in Mira?
The most well-known place of worship in Mira is Sports City Mosque, Emirates Baptist Church, and Mira Prayer Hall.
What are the pros and cons of living in Mira?
The Mira neighbourhood is far from the city's hustle and bustle. Nonetheless, those possessing cars may have a simpler time getting to the city's heart. The neighbourhood is ideal for those who enjoy an active way of life. While it is true that residents of Mira will need to do some driving to reach nearby conveniences, the area is known for having some of the most affordable home prices and rental rates in all of Dubai.