About Springs 12, Dubai
Springs 12 is a thriving, family-friendly neighbourhood in the centre of Dubai. Located to the southeast of the region, it is one of the numerous subcommunities of the popular Springs development. This community is renowned for its two- and three-bedroom villas and townhouses, making it suitable for small to medium-sized families.
Springs 12's peaceful atmosphere is one of its most prominent characteristics. The villas and townhouses are arranged around waterways and picturesque gardens to create a harmonious and tranquil living environment. Greenery and well-kept landscaping contribute to the community's aesthetic appeal and provide residents with a tranquil escape from the hubbub of the city.
Springs 12 has an abundance of available amenities. Numerous recreational facilities are available to residents, including swimming pools, parks, playgrounds, and fitness centres. In addition, several retail centres, restaurants, and cafes in the surrounding regions provide residents with abundant dining and entertainment options. Springs 12 exemplifies Dubai's superior quality of life with its convenient location and high-quality living standards.
Key Highlights of Springs 12, Dubai
What's Good Here!
Beautiful and large villas and townhouses

Waterways and beautiful gardens surround the community

Offers a variety of recreational amenities

The well-maintained landscaping contributes to the community's aesthetic appeal.

Springs 12 is a family-friendly neighbourhood with a strong sense of community spirit.
What Needs Attention!
Lack of community events and activities

Lack of additional services and amenities, such as a community centre or market
Properties in Springs 12, Dubai
Springs 12 is a highly desirable neighbourhood in Dubai that features a variety of residential properties. The community features beautiful villas and townhouses in a variety of sizes and floor plans to meet the requirements of various categories of families and individuals.
Villas in Springs 12 are available with two or three bedrooms ranging from 1,647 to 3,777 square feet. These villas are ideal for families and individuals who value ample living space and solitude. The villas are designed to the highest standards, with contemporary amenities and premium finishes, to provide residents with a comfortable and opulent living environment.
In addition to villas, Springs 12 offers townhouses with two and three bedrooms. The covered areas of these townhouses range from 1,951 to 3,992 square feet, providing residents with ample living spaces ideal for families. The townhouses are designed to maximise natural light and ventilation, creating a cheerful and airy environment that residents will appreciate.
Off-Plan Trends in Springs 12
It is important to note that Springs 12 is renowned for its rapid and innovative growth and that new projects are constantly announced and introduced in various city areas. Numerous interesting new developments and pre-construction properties are forthcoming in Springs 12. 
According to the provided source, most off-plan properties in Springs 12 are villas. These new properties are likely to feature contemporary features and designs that cater to the requirements and preferences of contemporary home buyers.
The area is also a highly desirable neighbourhood known for its stunning outdoor areas, tranquil waterways, and verdant vegetation. Future developments and off-plan properties will likely incorporate these natural features while providing residents easy access to modern amenities like retail centres, restaurants, and recreational facilities.
Rental Trends in Springs 12, Dubai
It appears that rental trends in Springs 12 are diverse, with various property types tailored to a variety of requirements and budgets. Villas in Springs 12 are in high demand due to their location and amenities, with two- and three-bedroom units being the most common. 
Other villas for rent in Springs Dubai range from two to four bedrooms and are moderately priced. These houses are ideal for families or those who appreciate outdoor space due to their superior amenities, gardens, and terraces.
The majority of townhouses for rent in Springs 12 have two bedrooms. Typically, these townhouses include master chambers with built-in closets and attached bathrooms, a maid's room with a toilet, a study room, a spacious kitchen, living and dining areas and a garden. Individuals and small families can enjoy these properties' comfortable and convenient living environments. Villas in Springs 12 range from 1,647 to 3,777 sq. ft. and feature two or three bedrooms, and in contrast, townhouses have covered areas ranging from 1,951 to 3,992 sq. ft.
Sale Trends in Springs 12, Dubai
The residential sales trends in Springs 12 appear stable, with villas and townhomes being the most popular investment options. Villas for sale in Springs 12 have two or three bedrooms. These properties are ideal for those seeking to own their home and appreciate the community's amenities and outdoor spaces.
Springs 12 also offers townhouses for sale, with two- and three-bedroom options. These residences provide ample space for small families or individuals to live comfortably.
Villas in Springs 12 range in size from 1,647 to 3,777 sq. ft. for two- and three-bedroom units, while townhouses have enclosed areas between 1,951 and 3,992 sq. ft. This provides numerous options for investors seeking to acquire property in Springs 12.
Two-bedroom units in Springs 12 are anticipated to generate 5.92% ROI, while three-bedroom villas can generate 5.74% ROI. This makes the Springs 12 neighbourhood desirable for real estate investors seeking a property that provides both convenience and prospective returns.
Public Transport
Residents of Springs 12 in Dubai have easy access to all parts of the city due to the area's well-connected public transport infrastructure. The community's proximity to several bus stops makes it feasible for residents to travel to various regions of Dubai. The closest bus locations are within a five to seven-minute commute of the community, making it convenient for those who prefer public transportation.
The closest option for those who prefer to travel by metro is the DMCC Metro Station. It is approximately a twenty-minute journey from the community. From there, residents can easily access the rest of Dubai via the metro system. The metro is a practical option for those who wish to avoid traffic and travel comfortably throughout the city.
In addition to public transport, Springs 12 also has excellent road connections. The neighbourhood is near Sheikh Zayed Road, one of Dubai's major thoroughfares. This facilitates automobile and taxi travel to other areas of the city. Overall, Springs 12 has a well-established public transport system, making it simple and convenient for residents to travel throughout the city. The bus lines operational in Springs 12, Dubai, are:
| Bus Line Number | Destination |
| --- | --- |
| F31 | Dubai Internet City Metro Station to The Springs, Entrance gate 5 |
Amenities
Nurseries/ Educational Institute

Supermarkets

Healthcare Facilities

Places of Worship
Numerous nurseries and educational institutions in Springs 12 offer quality education to children of all ages. These institutes have trained and experienced personnel who foster a nurturing learning environment for children. The area's nurseries offer programmes for children ages 1-4, while the region's primary and secondary institutions offer the British curriculum to students ages 5-16. The institutions have well-equipped classrooms, laboratories, and music, athletics, and drama as extracurricular activities. The best schools in Springs 12 are:
Emirates British Nursery

Marina Village Nursery

Toddler Town British Nursery

Chubby Cheeks Nursery

Dubai British School

Emirates International School

GEMS Metropole School

American School of Dubai
Springs 12 has multiple supermarkets providing residents with convenient access to daily necessities. These supermarkets carry an assortment of goods, including fresh fruits and vegetables, livestock and poultry, dairy products, and domestic goods. Some supermarkets feature a patisserie section where residents can purchase freshly baked bread, cakes, and pastries. The supermarkets are well-known for their outstanding customer service and competitive prices. 
In addition to supermarkets, there are several 24-hour convenience stores in the area where residents can purchase necessities at any time. The best supermarkets in Springs 12 are: 
Spinney's Supermarket

Carrefour

Caramel Supermarket

Blue Mart Supermarket
Springs 12 has several healthcare facilities providing various medical services to residents. These facilities are manned with qualified medical professionals and outfitted with modern medical apparatus to provide superior care.
Springs 12 has access to primary healthcare services, such as general checkups, diagnosis, and treatment of common disorders. Also available are specialised healthcare services such as dentistry, ophthalmology, and orthopaedics. In addition, there are imaging services, such as X-rays and ultrasounds, and laboratory services for blood tests and other diagnostic procedures.
The medical facilities in Springs 12 also provide emergency medical care, with ambulances available around-the-clock to transport patients needing immediate attention. The facilities collaborate closely with other local healthcare providers to ensure that patients receive the finest care and treatment feasible. The best healthcare facilities in Springs 12 are:
Mediclinic Hospital – Meadows

Burjeel Hospital for Advanced Surgery

Medcare Hospital
Springs 12 is home to multiple sites of worship that appeal to various religious groups. These places of worship serve as a hub for community members to practise their faith, discuss their beliefs, and seek advice and encouragement from their peers.
The places of worship in Springs 12 are maintained and provide a tranquil atmosphere for congregants. Typically, they are open to people of all ages and backgrounds, and many offer programmes and services for children, adolescents, and the elderly.
The various places of worship in Springs 12 provide their members with various services and activities. Examples include prayer gatherings, religious education classes, social events, and volunteer opportunities. Some places of worship also provide counselling and support services to community members enduring adversity. The best places of worship in Springs 12 are:
Jumaa Mosque

Greens Mosque 

Muhammad Bin Ahmed Al Mulla Mosque

United Christian Church of Dubai

Emirates Baptist 

Shirdi Sai Baba Mandir

Shrinath Ji Temple
Best Hotels in Springs 12
Although there are no hotels in the Springs 12 neighbourhood of Dubai, several luxurious and convenient hotels are in the surrounding area. The hotels provide convenient access to Dubai's major landmarks, including the Burj Khalifa, Dubai Mall, and Palm Jumeirah.
These hotels feature swimming pools, fitness centres, leisure facilities, and various culinary options. There are hotels with private beaches, amusement parks, and golf courses. The hotel rooms and suites offer breathtaking vistas of the city skyline, the Arabian Gulf, and Dubai's most famous monuments.
Numerous hotels near Springs 12 are renowned for their superior service and meticulous attention to detail. Visitors can find a hotel that meets their requirements and preferences, whether a 5-star luxury establishment or a more economical option. These hotels provide an ideal location from which to investigate the city's attractions, as well as a comfortable and restful stay. The best hotels in Springs 12 are:
Five Jumeirah Village Dubai

Ghaya Grand Hotel

Premier Inn
Lifestyle
Shopping Centers/ Malls

Restaurants/ Dining

Beaches Nearby

Leisure Activities Nearby
Within a brief journey from Springs 12 are several shopping centres and malls. The nearby shopping malls offer a variety of prominent international and local brands, dining options, entertainment options, and recreational activities. These retail establishments provide residents of Springs 12 with one-stop purchasing, making it easy to locate everything they require.
Residents of Springs 12 can enjoy shopping with friends and family at these malls. Additionally, the complexes provide various services, including banks, medical centres, and supermarkets. The best shopping centres and malls in Springs 12 are:
Mall of the Emirates

City Centre Me'aisem

Circle Mall
Springs 12 residents can experience a variety of dining options with their families. The area features a variety of international and regional restaurants, cafes, and fast-food chains. These eateries offer a casual and relaxed atmosphere to enjoy a meal or a cup of coffee.
The dining options in Springs 12 range from casual to fine dining, accommodating a variety of budgets. The variety of options ensures that residents of Springs 12 can find something they like.
The restaurants in Springs 12 offer a variety of cuisines, such as Italian, Chinese, Indian, and Lebanese. The cafes offer a variety of coffee, tea, and delectable candy and sweets. The best restaurants in Springs 12 are:
Pier 7

The MAINE Oyster Bar & Grill

The Cheesecake Factory

Certo Italian Restaurant

Zero Gravity
Springs 12 is located near several gorgeous beaches, providing residents with numerous opportunities for swimming, sunbathing, and water activities. These beaches are renowned for their pristine waters, fine sand, and breathtaking landscape.
The beaches close to Springs 12 are well-kept and provide a variety of amenities, such as public facilities, baths, and changing rooms. Additionally, many have restaurants and cafes where guests can enjoy a meal or a refreshing beverage.
The coastlines are also excellent locations for outdoor activities such as snorkelling, scuba diving, and kayaking. Visitors can rent equipment and go on guided excursions to explore the underwater world and coastline. The best beaches in Springs 12 are:
Al Sufouh Beach

Marina Beach

Jumeirah Beach
Springs 12 provides a variety of recreational opportunities for residents of all ages. Visitors can enjoy a picnic, a football game or basketball, or simply unwind and appreciate the natural environs in the area's many parks and green spaces.
Several regional hiking trails offer breathtaking views of the adjacent mountains and valleys for outdoor enthusiasts. Visitors can take a guided tour to discover the local flora and fauna or ride horses to gain a distinct perspective of the region.
For those who prefer interior activities, Springs 12 also offers a variety of options. Several regional entertainment centres offer bowling, laser tag, and arcade games. There are also movie theatres where visitors can view the most recent box office hits. The best leisure activities nearby Springs 12 are:
Jebel Ali Racecourse

Address Montgomerie

The Springs 12 Community Park and Pool

The Springs 9 Community Garden

The Springs 15 Pool and Park
Distance and Commute Time
Dubai International Airport is 30 km and takes around 35 minutes.

The distance between Springs 12 and Jumeirah Beach is 13 km and takes around 15 minutes.

Sheikh Zayed Road is 4 km and takes around 10 minutes.

The distance between Springs 12 and DMCC Metro Station is 11 km and takes around 20 minutes.
Springs 12, Dubai
Ratings and Reviews
Atif Khan
Public transportation needs to be improved
Over the past year, residing in Springs 12 has been a generally positive experience. The neighbourhood is well-kept, and the villas are spacious and cosy. However, the location might be challenging for people who need to commute to other sections of the city. In addition, the lack of dining and entertainment options can become monotonous after some time.
Ankur Rawat
Springs 12 is an excellent neighbourhood for those who value tranquilly. The community is well-maintained, and the surrounding area is very calming. However, the community's amenities are limited, and there is little to do for entertainment. Travelling to other areas of the city for shopping or dining can be inconvenient when no retail centre or mall is nearby.
Yash Pratap
Peaceful surroundings in the community
I've lived in Springs 12 for a few years, and, in general, I'd say it's a decent neighbourhood. The villas are spacious and well-kept, and the surrounding area is generally peaceful. Additionally, the location is quite convenient, with several supermarkets and restaurants nearby. I wish there were more community events and activities to bring residents together.
Lakshita Nagpal
I have mixed feelings regarding where I live in Springs 12. On the one hand, the villas are attractive and well-designed, and the neighbourhood is generally secure. The location is also excellent, with convenient access to main roads and various local amenities. Nonetheless, I wish the neighbourhood had more recreational amenities like a pool or park. Furthermore, the upkeep of common areas and landscaping could be improved.
Shabnam Singh
Spacious villas to live in
I must say that residing in Springs 12 for the past three years has been a fantastic experience. The community is well-designed and maintained, with verdant vegetation and numerous amenities. The location is ideal, with convenient access to the main highways and the city centre. The villas are modern and expansive, and the neighbourhood is quiet and secure.
Top Articles on Real Estate in Dubai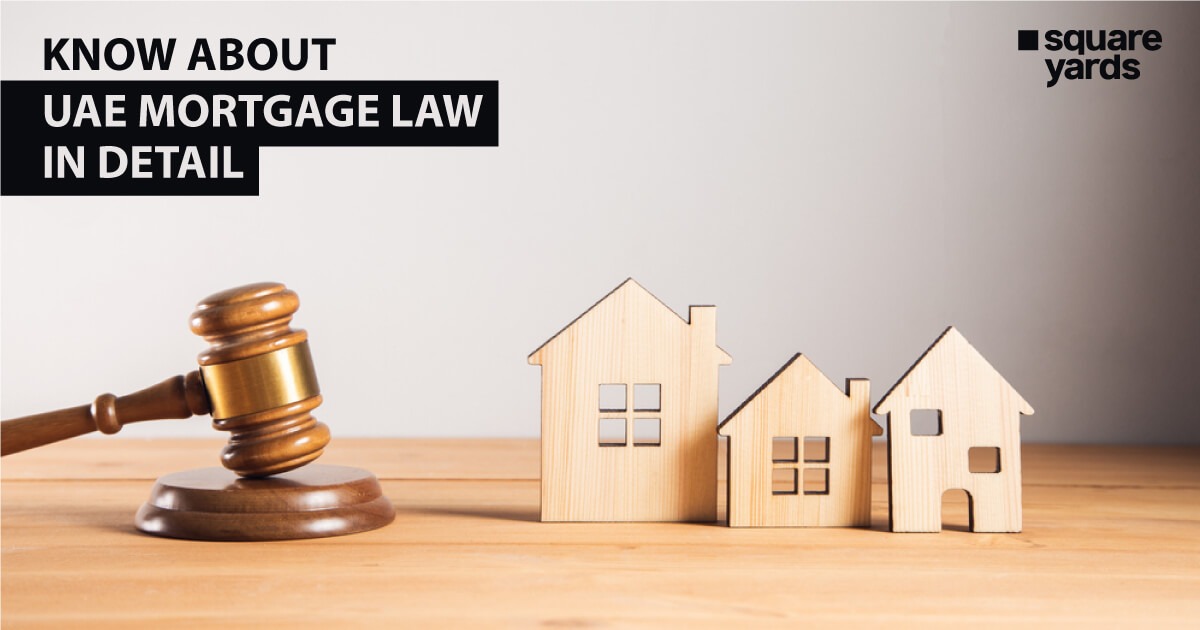 Are you finally ready to transition from being a tenant to becoming a property owner in one of the prestigious…...
Frequently Asked Questions (FAQs)
Is Springs 12 Freehold?
Yes, Springs 12 is a freehold community in Dubai, which means that residents can own the properties and land outright without any restrictions on ownership.
What are the top attractions in Springs 12, Dubai?
Springs 12 is primarily a residential community, and there are no major attractions within the area itself. However, nearby attractions include the Dubai Marina, JBR Beach, Emirates Golf Club, and The Beach at JBR.
How to get to Springs 12 in Dubai by bus and metro? And, which is the nearest metro station?
Springs 12 is well-connected to major roads, and several bus stops are within a 5-7 minute drive. The nearest metro station is the DMCC Metro Station, which is approximately a 15-minute drive from Springs 12.
Which are the best communities to live in Springs 12, Dubai?
Springs 12 is a great community with modern amenities, outdoor spaces, and a family-friendly environment. Other nearby communities worth considering include The Greens, Jumeirah Islands, and Emirates Hills.
What are the best hotels and restaurants in Springs 12?
The best hotels in and around Springs 12 are Five Jumeirah Village Dubai and Ghaya Grand Hotel. Pier 7 and The MAINE Oyster Bar & Grill are the best restaurants in Springs 12.
Which are the famous malls and supermarkets in Springs 12?
The Springs Souk is the closest shopping centre to Springs 12, offering a range of shops and supermarkets. Other nearby malls include Dubai Marina Mall, Ibn Battuta Mall, and Mall of the Emirates.
What are the best schools in Springs 12, Dubai?
Several excellent schools are within a short drive from Springs 12, including Dubai British School, Dubai International Academy, and Emirates International School.
Which are the best hospitals and clinics in Springs 12, Dubai?
The nearest hospital to Springs 12 is Saudi German Hospital Dubai, which offers various medical services. Other hospitals within a short drive include Mediclinic Meadows and Emirates Hospital.
Which are the famous places of worship in Springs 12, Dubai?
The most famous places of worship are Jumaa Mosque and the United Christian Church of Dubai.
What are the pros and cons of living in Springs 12, Dubai?
Pros of living in Springs 12 include its family-friendly environment, modern amenities, and easy access to major roads and public transportation. Cons include the lack of major attractions within the community and the distance from the city centre.