About Zahra Townhouses, Dubai
Dubai is renowned for its lavish lifestyle and thriving real estate market; its residential complexes are no exception. These developments offer diverse residences and townhouses, catering to various preferences, from modern flats to expansive villas with private pools and gardens. The aim is to provide residents with the ultimate living experience, offering an array of amenities and services to meet their every need.
Zahra Townhouses is a community in the town Square. It has been developed by Nshama Development. This project boasts 3 and 4-bedroom units, spanning up to 2,423 sq. ft., nestled among tree-lined streets with parks and amenities nearby.
The great locations of Zahra Townhouses strike a perfect balance between convenience and tranquillity. Many are situated near major corporate and commercial districts, making them suitable for working professionals. Others are in quiet suburban areas, ideal for families seeking a peaceful and secure atmosphere. Regardless of your lifestyle preferences, Dubai's housing complexes have something to offer everyone.
Zahra Townhouses in Dubai's vibrant Town Square community offers a range of notable features that enhance the residents' lifestyles. The community boasts homes conveniently located within walking distance of Town Square Park, providing a serene and picturesque environment. With extensive green spaces spread throughout the area, residents can enjoy the beauty of nature right at their doorstep. For recreation, Zahra Townhouses offer skate parks, playgrounds, and adventure play zones, ensuring that children have plenty of exciting activities to engage in. 
The community also features a well-equipped clubhouse with a spa, offering residents a space to relax and rejuvenate. In terms of convenience, a wide range of shops, restaurants, and cinemas within the vicinity provide diverse entertainment and dining options. Additionally, residents can easily access nearby shopping centres, dining establishments, sports facilities, and children's play areas. With its thriving atmosphere and emphasis on a vibrant lifestyle, Zahra Townhouses truly captures the essence of community living, as envisioned by the developer, Nshama.
Key Highlights of Zahra Townhouses, Dubai
What's Great Here!
Residential development located in Town Square

Stylish townhouses

Social events and activities

Excellent amenities within proximity

Secure and protected environment
What Needs Attention!
Maintenance issues

Cultural Sensitivity

Noisy area
Properties in Zahra Townhouses, Dubai
Zahra Townhouses at Town Square offers a variety of townhouse options to suit your needs. The 3-bedroom townhouses come in Type 1 and Type 2 layouts, each with unique features. Both options include a master bedroom with an en-suite bathroom, providing a tranquil retreat. The two additional bedrooms share a well-appointed bathroom and offer built-in wardrobes, ceramic tile floors, and noise-isolating windows for added comfort. 
On the ground floor, you'll find a convenient powder room, an open layout room combining the dining area, and a modern kitchen. These townhouses also feature a maid's room with a bathroom, a private rear garden, a balcony overlooking the lush garden, and a covered garage for parking convenience.
The 4-bedroom townhouses in Type 3 and Type 4 layouts are perfect for those seeking more space. These townhouses boast a master bedroom with an en-suite bathroom, providing a luxurious haven. On the first floor, you'll find two additional bedrooms with a well-designed bathroom, offering built-in wardrobes, ceramic tile floors, and noise-isolating windows.
No matter which type of townhouse you choose in Zahra Townhouses, you'll enjoy the thoughtful design, quality finishes, and access to beautiful surroundings. Zahra Townhouses offer various housing options, catering to diverse preferences and budgets. These complexes provide an attractive choice for individuals seeking a luxurious and convenient lifestyle without any hassle.
Off-Plan Trends in Zahra Townhouses
Zahra Townhouses in Dubai do not currently offer off-plan apartment purchases. However, it provides an array of stylish and spacious townhouses to suit different needs. These townhouses are designed with utmost attention to detail, featuring modern finishes and high-quality amenities to ensure residents' convenience and comfort. The range of available layouts includes one-bedroom to four-bedroom townhouses, offering sizes ranging from 765 to 1,500 square feet.
While off-plan properties are unavailable in Zahra Townhouses, the community still fosters a sense of belonging and connection among residents through its shared facilities, such as fitness centres, parks, and other communal spaces.
Rental trends in Zahra Townhouses
Zahra Townhouses is a highly sought-after location due to its combination of affordable housing options and a high standard of living. When it comes to renting in Zahra Townhouses, residents have a range of options to choose from. Studio apartments are available for those seeking a cosy space, ranging around 541 square feet. If you require more space, there are one to three-bedroom apartments with generous sizes ranging from 860 to 2000 square feet.
One of the appealing aspects of renting in Zahra Townhouses and other residential complexes in Dubai is the prevalence of fully furnished units. This is particularly beneficial for expats and newcomers who prefer a hassle-free living experience without investing in their furnishings. Renting a fully furnished unit provides convenience and peace of mind.
In Zahra Townhouses, prospective renters will find an array of options, primarily 3-bedroom townhouses for rent. Additionally, there are a few villas available for rent within the community. Rental prices for 3-bedroom townhouses and villas in Zahra Townhouses can vary depending on location, size, and amenities. Zahra Townhouses offers residents a fantastic opportunity to find a comfortable and well-equipped rental home within a vibrant community setting.
Sales Trends in Zahra Townhouses
Zahra Townhouses have witnessed a surge in demand for affordable real estate options, prompting developers to cater to the growing market of budget-conscious investors and buyers. This shift can be attributed to the changing demographics in Dubai, with more young professionals and families seeking reasonably priced housing alternatives.
In Zahra Townhouses, prospective buyers can own villas with three or four bedrooms featuring floor plans ranging from 2000 to 4000 square feet. These properties are renowned for their high occupancy rates, making them a lucrative investment option with excellent rental yields and significant returns on investment.
Conversely, there is also an increasing demand for ultra-luxury real estate in Dubai's residential complexes. These properties boast stunning views, exquisite finishes, and top-of-the-line amenities, providing residents with an unparalleled luxury living experience.
Regarding Zahra Townhouses, the 3-bedroom units are attractive investments, offering a compelling return on investment (ROI) of 6.50% for those interested in villas and townhouses within this community. Whether you're seeking affordable housing or luxurious living, Zahra Townhouses cater to diverse preferences and investment opportunities.
Public Transport
Zahra Townhouses benefit from a range of public transit options that offer convenient and affordable transportation for residents. One such option is the Dubai Investment Metro, a rapid and efficient means of traversing the city. With two metro stations near residential areas, commuting becomes easy for residents.
Additionally, a comprehensive network of bus routes serves Dubai's housing complexes, connecting them to key attractions and amenities. These bus routes provide residents with convenient access to various destinations throughout the city, enhancing their mobility and convenience.
| Bus Line Number | Destination |
| --- | --- |
| J02 | Nshama Townhouse To International media production zone |
| J25 | Hayat Townhouse To Ikea |
Amenities
Supermarkets

Educational Institutions

Healthcare Facilities

Places of Worship
Zahra Townhouses in Dubai is no exception when providing convenient amenities for residents. Within the community, you'll find well-liked supermarkets that offer a diverse range of goods and services. These on-site supermarkets ensure easy access to daily necessities, making grocery shopping and stocking up on essentials a breeze for Zahra Townhouses residents. Some of the options available are:
Carrefour Market

Spinneys

Choithrams
Zahra Townhouses in Dubai are situated in sought-after neighbourhoods that offer residents convenient access to various educational institutions. Within Dubai, numerous educational establishments cater to all age groups, from nurseries and schools to colleges and universities. Zahra Townhouses residents can take advantage of the diverse educational options available in the city, ensuring that the needs of the local population are met effectively:
Step By Step Nursery

Blossom Mudon Nursery

Wonder Years Nursery 

Jebel Ali School – DAMAC Hills

South View School
Zahra Townhouses in Dubai offers residents convenient access to diverse medical care establishments. Within the city, many medical facilities are available to meet residents' healthcare needs. From hospitals and clinics to pharmacies and wellness centres, Zahra Townhouses ensure that essential medical services are easily accessible to its inhabitants. Nearby, you'll find renowned medical institutions well-equipped to provide quality healthcare to the community. Some of the healthcare options nearby are: 
Emirates Hospital

Mediclinic Parkview Hospital

Saudi German Hospital

Aster Clinic

Mediclinic Me'aisem

iCare Clinics
Zahra Townhouses in Dubai are highly sought-after neighbourhoods that embody the city's commitment to diversity and inclusivity. In line with this ethos, residents of Zahra Townhouses enjoy convenient access to many places of worship, catering to individuals from diverse cultural and religious backgrounds. These places of worship are located within the community and nearby, ensuring that residents have ample options to meet their spiritual and religious needs. Zahra Townhouses truly embraces Dubai's values of inclusivity by providing residents with easy access to various worship options.
Mira Prayer Hall 

Fellowship Church 

Guru Nanak Darbar 

Shiva Temple 

ShrinathJi Temple
Best Hotels in Zahra Townhouses
Zahra Townhouses in Dubai is situated in vibrant neighbourhoods that offer residents convenient access to world-class five-star hotels. These hotels are renowned for their exceptional service, top-notch facilities, and luxurious accommodations, making them the ultimate destination for a memorable stay in Dubai. Whether for business or leisure, residents of Zahra Townhouses can easily access these prestigious hotels, enjoying the finest hospitality and an unforgettable experience
Hilton Garden

Grand Hyatt

Ramada Encore

Ibis Sharq
Lifestyle
Shopping Malls

Restaurants/Dining

Nearby Beach

Leisure Activities
Zahra Townhouses in Dubai is a prime location surrounded by renowned retail malls, offering residents many options for dining, shopping, and entertainment options. Near Zahra Townhouses, you will find some of the finest shopping centres in the city. These malls provide diverse retail outlets and dining establishments, ensuring that residents can access various choices to cater to their preferences and desires. Whether you're looking for a shopping spree, a delicious meal, or a fun-filled day out, Zahra Townhouses puts you within reach of exceptional shopping centres that will exceed your expectations.
Dubai Outlet Mall 

Mall of the Emirates

Ibn Battuta Mall
Zahra Townhouses in Dubai is a culinary haven, boasting many restaurants and dining venues to satisfy every palate. Within proximity to Zahra Townhouses, you'll find a curated selection of top-notch eateries, each offering a unique dining experience tailored to specific tastes and preferences. From cosy cafes to gourmet fine dining establishments, Zahra Townhouses ensure that residents have a diverse range of culinary options to indulge in. With many excellent restaurants nearby, residents can embark on a delightful gastronomic journey at their doorstep.
Zaatar W Zeit

Carluccio's

Chez Sushi

Maria Bonita's Taco Shop
Zahra Townhouses in Dubai offers residents the perfect opportunity to bask in the sun and enjoy the stunning beaches nearby. You'll find beautiful beaches catering to various water-based activities within a short distance from Zahra Townhouses. Beaches nearby are:
Jumeirah Public Beach

Marina Beach
Jumeirah Public Beach, JBR Beach, and Marina Beach are popular options. These beaches allow residents to indulge in thrilling water sports such as waterboarding, jet skiing, scuba diving, kayaking, and sailing. Whether you're seeking relaxation or adventure, the beaches near Zahra Townhouses offer an idyllic setting to unwind and make the most of the coastal lifestyle in Dubai.
Zahra Townhouses offers its vibrant community many recreational opportunities to enjoy. Residents can access various popular activities and facilities catering to various interests and preferences. Various leisure activities available nearby are:
The Hamdan Sports Complex

Equestrian Club

Trump International Golf Club
Equestrian enthusiasts will delight in the Dubai Polo & Equestrian Club, a destination just 16 minutes away. With its world-class stables, expansive paddocks, impressive polo fields, and show jumping arenas, this club offers an unforgettable experience.
Golf enthusiasts can indulge their passion at the renowned Trump International Golf Club, just a 17-minute drive from Zahra Townhouses. This luxurious golf course is known for its exceptional quality and offers a fantastic golfing experience and a range of upscale dining options and sports lounges.
With these outstanding recreational offerings, Zahra Townhouses ensure residents can access an active and fulfilling lifestyle right on their doorstep.
Distance and Commute Time
12 minutes from Arabian Ranches 2, and the distance to go there is just 2.8 km. 

The distance is 3.4 km, and it takes 17 minutes from Trump International Golf Club

31 minutes from Dubai International Airport as the distance is 7.1 km. 

33 minutes from Downtown Dubai as the distance is about 6.9 Kms

20 minutes from Dubai Investment Metro as the distance is approx 4 Kms.
Zahra Townhouses, Dubai
Ratings and Reviews
Illena Hart
I enjoyed residing in Zahra Townhouses, and the villas are truly beautiful. They are thoughtfully designed, with modern amenities and stylish interiors. The abundant natural light and high-quality furnishings and appliances created a comfortable and elegant living environment. The spacious layout provided ample room for my family to enjoy a convenient and enjoyable lifestyle.
Himesh Mehta
Access to High-Quality Amenities
Zahra Townhouses offer an exceptional living experience in Dubai. The community is equipped with top-notch amenities that cater to the needs of all residents, making it an ideal place for families, young professionals, and anyone seeking a convenient and enjoyable lifestyle. The range of facilities available is impressive, and I can confidently say that Zahra Townhouses deserves a five-star rating, surpassing other communities in Dubai.
Routhella
Engaging Community Events
I recently attended several community events at Zahra Townhouses and had a positive experience overall. The community hosts various social gatherings and activities throughout the year, from holiday celebrations to fitness classes and cultural events. Movie nights under the stars, cooking workshops, and cultural festivals offer something for everyone, fostering a sense of connection and making it easy to meet new people and engage with fellow community members.
Abdu Riyaz
Need Affordable Homes for Low-Income People
I recently visited Zahra Townhouses and explored the affordable housing options available. While there are advantages to the diverse range of homes offered at reasonable prices, I give an overall rating of three stars. The affordability is commendable, with options ranging from flats to townhouses, making it accessible for those on a limited budget. However, it should be noted that some properties may require improvement in terms of quality.
Saeed Al Toqueer
Cultural Sensitivity Needs Attention
Zahra Townhouses has made efforts to promote cultural awareness and acceptance, which is commendable. Some community events and activities celebrate the diverse cultures within the community, showing that the management team values inclusivity. However, there is room for improvement in terms of cultural sensitivity. During my interactions, I encountered instances where residents seemed unaware of or disregarded cultural practices that differed from their own, which detracted from the overall experience.
Top Articles on Real Estate in Dubai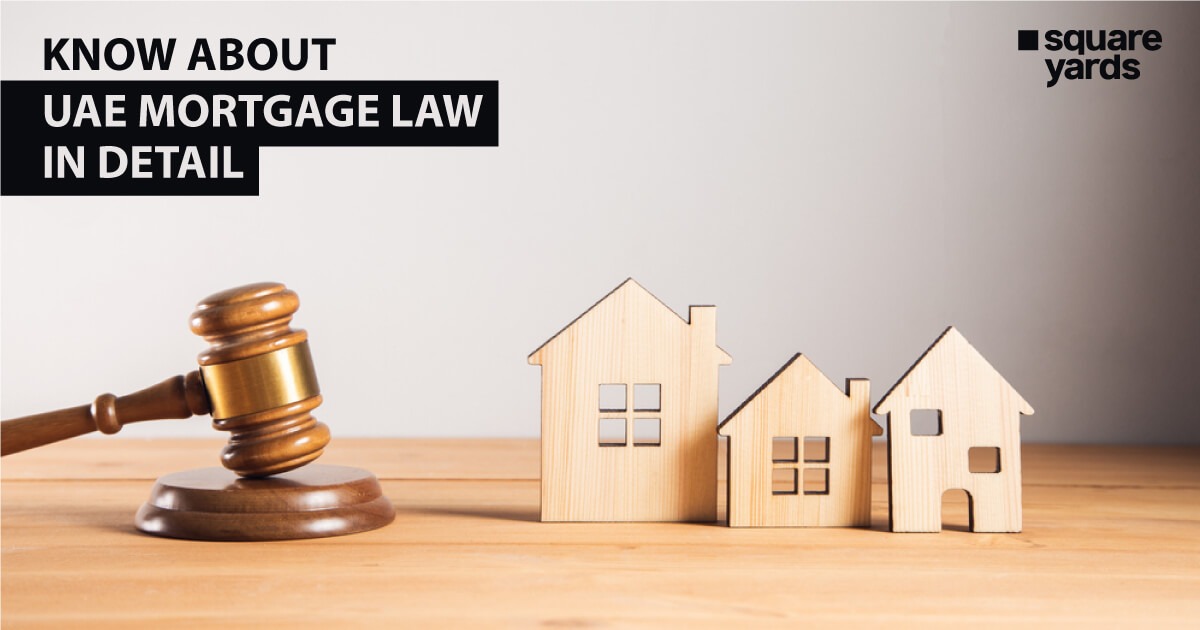 Are you finally ready to transition from being a tenant to becoming a property owner in one of the prestigious…...
Frequently Asked Questions (FAQs)
Is Zahra Townhouses a freehold?
Yes, Zahra Townhouses is a freehold community.
What are the top attractions in Zahra Townhouses?
Zahra Townhouses is located in some of Dubai's most vibrant neighbourhoods, offering easy access to attractions such as The Hamdan Sports Complex, Equestrian Club, and Trump International Golf Club.
How to get to Zahra Townhouses by bus and metro? And which is the nearest metro station?
Zahra Townhouses is well-connected to the rest of Dubai via public transportation. Residents can take the Dubai Investment Metro to the nearest Nshama bus station. The main bus lines passing through are J02 and J25.
Which are the best communities in Zahra Townhouses?
Zahra Townhouses include several communities offering various amenities and facilities. The best communities include Business Bay, Hayat Townhouses, and Nshama Townhouses.
What are the best hotels and restaurants in Zahra Townhouses?
Zahra Townhouses is home to several world-class hotels and restaurants, offering residents a range of dining and hospitality options. Some of the best hotels and restaurants include Zaatar W Zei, Carluccio's, Chez Sushi, and Grand Hyatt Hotel.
Which are the famous malls and supermarkets in Zahra Townhouses?
Zahra Townhouses is close to several famous malls and supermarkets, including Dubai Outlet Mall and Mall of the Emirates. Supermarkets such as Carrefour, Spinneys, and Waitrose are also located in the area.
What are the best schools in Zahra Townhouses?
Zahra Townhouses is home to several top-rated schools, offering a range of curricula and educational programs. Some best schools include Blossom Mudon Nursery, Wonder Years Nursery, Jebel Ali School – DAMAC Hills, and South View School.
Which are the best hospitals and clinics in Zahra Townhouses?
Zahra Townhouses is close to several world-class hospitals and clinics, including Dubai Mall Medical Centre, Mediclinic Parkview, Aster, and ICare Clinic.
Which are the famous places of worship in Zahra Townhouses?
Zahra Townhouses is home to several mosques, churches, temples, gurudwaras, and a synagogue catering to the needs of residents from different cultures and religions, such as Mira Prayer Hall, Baptist church, and Shrinath ji Temple.
What are the pros and cons of living in Zahra Townhouses?
Zahra Townhouses within Town Square is an exceptional sub-community suitable for families. The residences here are characterised by their bright and spacious layouts, complemented by ample outdoor spaces that invite a holistic lifestyle. While enjoying the numerous amenities and leisure spots nearby, residents will find driving their vehicles to be a convenient option for maximising convenience. Zahra Townhouse's location may be inconvenient for someone who relies on public transportation.