About Palma Residences, Dubai
Palma Residences, located in Palm Jumeirah, is a prestigious collection of spacious villas and townhouses. This highly sought-after residential address and popular tourist destination in Dubai offers luxurious properties and exquisite 5-star beach resorts.
Developed by Nakheel Properties, Palma Residences Palm Jumeirah presents beachfront villas designed with contemporary architecture and elegant glasswork. These homes feature large windows and balconies that provide residents with breathtaking views of the surroundings throughout the day. Situated on the eastern side of Palm Jumeirah, the community is connected to the western side via Crescent Road, offering convenient access to amenities.
Palma Residences' prime location is near Dubai's renowned attractions, such as the iconic Palm Jumeirah and Dubai Marina Mall, as well as the stunning coastline. With excellent connectivity through main highways and public transportation, residents can easily explore and navigate the rest of the city.
Palm Jumeirah is one of the finest areas for sea-view villas, and Palma Residences provides an array of options for potential tenants and buyers. The sub-community offers a hassle-free living experience, close to the main trunk and connected to the mainland. This makes it an ideal choice for individuals, professionals, and families. The 104 Mediterranean-style houses within Palma Residences come with a range of amenities, including round-the-clock security, a family-friendly environment, high-end waterfront living, and a private beach.
Palma Residences in Palm Jumeirah offers an exquisite, family-oriented neighbourhood with vibrant nightlife. Its luxurious properties, stunning views, and convenient location make it an appealing choice for those seeking a high-end coastal living experience in Dubai.
Key Highlights of Palma Residences, Dubai
What's Great Here!
Villa sub-community within Palm Jumeirah

Beachfront villas available

Contemporary design with glass elements, spacious balconies, and terraces

Highly sought-after location in Dubai

Convenient access to the beach, 5-star resorts, and world-class amenities
What Needs Attention!
Crowded area

Traffic congestion
Properties in Palma Residences, Dubai
Palma Residences, a prestigious residential community in Dubai, presents a splendid selection of lavish apartments, villas, and townhouses. The demand for residential properties within Palma Residences is exceptionally high, owing to their enviable beachfront location, modern design, and top-notch amenities.
The community offers a diverse range of apartment and villa options, featuring 3 to 4 bedrooms spanning from 1,500 to 4,800 sq. ft. These residences cater to various needs and preferences, from spacious studios to luxurious four-bedroom units. Additionally, the exclusive penthouses, some of the largest and most luxurious in the region, boast expansive sizes of up to 6,500 sq. ft.
Palma Residences ensures that residents enjoy beachfront living in one of Dubai's most desirable areas, with various sizes and layouts available to accommodate different preferences and budgets. The community exudes vibrancy and contemporary elegance, providing an exceptional living experience.
Palma Residences, Dubai, properties are available for rent and sale, catering to individuals and couples who appreciate high-end living. Families, in particular, gravitate towards the mix of 4 and 5-bedroom units that perfectly cater to their needs.
Off-Plan Trends in Palma Residences
Currently, there are no off-plan development projects available in Palma Residences. The community is already established and comprises completed residential properties, including apartments, villas, and townhouses. As a result, potential buyers or investors interested in Palma Residences can explore the existing properties that are ready for occupancy or resale. The advantage of this is that buyers can directly view and assess the finished units, making informed decisions based on their preferences and requirements. With its beachfront location and luxurious amenities, Palma Residences offers an exceptional opportunity for individuals and families seeking a prestigious living experience in Dubai.
Rental Trends in Palma Residences
Palma Residences in Dubai offers a prestigious range of residential properties appealing to various lifestyles and preferences. With its beachfront location, contemporary design, and variety of sizes and layouts, it presents an unparalleled opportunity for upscale living in one of Dubai's most sought-after areas.
Palma Residence Dubai offers 5-bedroom rental villas spanning from 3,656 sq. ft. to 4,600 sq. ft. However, availability for rentals may be limited at the moment due to high occupancy rates.
Although rents and prices in Palma Residences may appear higher than in other areas, it is important to consider the value of its prime location, luxurious waterfront projects, and direct access to private beaches and amenities. Given its desirable features and benefits, investing in Palma Residences can be worthwhile.
Palma Residences caters to various lifestyles and preferences by providing a range of residential property sizes. Despite the current rental market trends, the community remains highly sought-after for those seeking luxurious housing options in Dubai. With its beachfront location and amenities, Palma Residences ensures residents enjoy a premium lifestyle experience, making it a favoured choice among tenants and investors.
Sale Trends in Palma Residences, Dubai
Palma Residences offers a diverse selection of residential properties for sale to cater to various requirements and preferences. The options include spacious apartments with three- to four-bedroom villas and townhouses. These properties in Palma Residences are highly sought after by investors, especially those with sea views and freehold ownership.
The apartments in Palma Residences offer generous sizes ranging from 1800 to 5100 sq. ft., making them among the largest residential units in the community. Additionally, unique living spaces, such as two- and three-bedroom duplexes, provide a distinctive lifestyle experience.
Investors interested in purchasing in Palma Residences can choose between new and pre-owned properties based on their preferences and budget. Many new apartments for sale come with modern amenities such as swimming pools, fitness centres, and private beaches, adding to their appeal to potential buyers.
Public Transport
Transportation options in Palma Residences are convenient and well-connected, providing easy access for residents to travel within and outside the community. For those who prefer taxis or online cab services, these options are readily available for convenient transportation.
Furthermore, residents can reach key commercial districts within a few minutes by taking Crescent Road, which provides a direct route. This allows for convenient access to important business and commercial areas nearby. The bus lines operational in Palma Residences are:
| Bus Line Number | Destination |
| --- | --- |
| 28 | Knowledge Village To Lamcy Plaza |
| 98E | Royal Mirage Hotel 1 To Al Quoz |
| F11 | Palm Atlantis Monorail Station To Financial centre seaside |
Amenities
Nurseries/ Educational Institute

Supermarkets

Healthcare Facilities

Places of Worship
Palma Residences provides convenient access to local nurseries and educational institutions, catering to the needs of families with young children. These establishments offer comprehensive educational programs designed for children of different age groups. 
Equipped with modern facilities, the nurseries feature indoor and outdoor play areas, creative learning spaces, and dedicated and qualified instructors. They offer a variety of programs that focus on early childhood education, language development, music, and physical activities.
The educational institutions in Palma Residences are committed to providing students from diverse backgrounds with a quality education that emphasises academic excellence, extracurricular activities, and personal development. These schools create a nurturing environment where students can thrive and reach their full potential. Here are some of the top schools in Palma Residences:
Asya's Nursery

Redwood Montessori

Blossom Palm Jumeirah

Regent International School

GEMS Wellington International School

Kings' School Dubai
The proximity of various supermarkets to Palma Residences ensures simple access for the locals. Fresh fruits, food, household goods, and personal care items are just a few of the items that these supermarkets sell. They cater to the many demands of the local community, emphasising quality, affordability, and convenience. The area's supermarkets keep their shelves well-stocked with various foreign and local brands, giving customers options. 
Moreover, these supermarkets offer home delivery services, allowing residents to shop conveniently. Here are some of the top supermarkets in Palma Residences:
Quick Bay

West Zone Supermarket

Allday Mini Mart 

Organic Foods and Cafe
Palma Residences is well-equipped with a range of healthcare facilities, catering to the healthcare needs of both residents and visitors. These facilities offer various medical services, including general check-ups, diagnostics, emergency care, and specialised treatments. 
Manned by highly qualified medical professionals and equipped with state-of-the-art medical equipment, patients can expect top-quality care in a comfortable and hygienic environment. The healthcare facilities in Palma Residences are conveniently located and easily accessible, ensuring that residents and visitors can receive prompt medical attention when required. Here are some of the top healthcare facilities in Palma Residences:
Emirates Hospitals and Clinics

Al Das Medical Clinic

Mediclinic Al Sufouh
Palma Residences, located in Dubai, embraces a multicultural atmosphere and provides convenient access to multiple places of worship catering to various religions. Within the community, there are mosques, churches, and temples that serve the Muslim, Christian, and Hindu communities, respectively. 
These places of worship are strategically located throughout Palma Residences, ensuring that residents and visitors can participate in religious services. The facilities are diligently maintained, offering worshippers a serene and peaceful environment. The neighbourhood fosters religious tolerance and warmly welcomes individuals from all faiths. Here are some notable places of worship:
Abdul Rehman Siddique Mosque

Seventh Day Adventist 

Guru Nanak Darbar Gurudwara 

ShrinathJi Temple
Best Hotels in Palma Residences
Many hotels surround Palma Residences, each offering unique amenities to cater to their guests' needs. Many of these hotels boast beachfront locations, providing stunning views of the Arabian Gulf. These establishments provide luxurious accommodations, featuring spacious rooms and suites designed to ensure the utmost comfort. 
Guests can indulge in various amenities, including outdoor pools, fitness centres, wellness facilities, and private beaches, allowing for a truly relaxing experience. In addition, several hotels offer dining options that cater to different preferences, from fine-dining restaurants to casual cafes and beachside bars. Here are some of the top hotels in Palma Residences:
Tanza Oasis Resort

The Bayleaf

Aqua Mira Resort

Cenco Suites
Lifestyle
Shopping Centers/ Malls

Restaurants/ Dining

Beaches Nearby

Leisure Activities Nearby
Palma Residences boasts an abundance of shopping centres and malls, ensuring that residents and visitors have a wide range of options for their retail needs. These shopping destinations offer diverse products, from luxurious apparel and accessories to state-of-the-art electronics. 
With a focus on providing a premium shopping experience, many of the community centres and centres feature upscale stores and boutiques. Here are some of the top shopping malls in Palma Residences:
The Pointe

Nakheel Mall

Golden Mile Galleria
Palma Residences has become a go-to dining destination thanks to its wide range of restaurants and cafes serving various cuisines. From upscale establishments to more casual eateries, the community offers a diverse dining scene to cater to various preferences. Both international and local culinary delights can be found within the community, ensuring something to satisfy every palate. 
Moreover, for a truly memorable dining experience, there are beachside eateries where visitors can indulge in delicious meals while soaking in the breathtaking views of the Arabian Gulf. Whether one craves seafood, Italian delicacies, Asian fusion, or any other cuisine, Palma Residences has a culinary gem. Here are some of the top restaurants in Palma Residences:
House of Pizza

Wagamama Asian canteen

Biryani Street

Fairmont, The Palm

Five Palm Jumeirah

Atlantis, The Palm
Situated along the coastline, Palma Residences grants residents and visitors a selection of stunning beaches. These beaches offer an array of activities, such as sunbathing and various water sports, allowing visitors to fully immerse themselves in the coastal experience. Whether to take a refreshing swim in the crystal-clear waters of the Arabian Gulf or simply unwind on the sandy shores, the beaches near Palma Residences provide an ideal retreat. 
Maintained to high standards, these beaches offer a clean and secure environment for individuals and families to enjoy their leisure time. Moreover, with many beachside restaurants offering a diverse range of cuisines, a trip to these beaches becomes a delightful day excursion. Here are some of the top beaches near Palma Residences:
Palma Residences provides a diverse range of recreational activities for both residents and visitors to enjoy. The community boasts numerous parks and facilities, perfect for families seeking quality time together. Sports enthusiasts can indulge in their favourite activities at the basketball courts, tennis courts, and soccer fields available in the area. For fitness enthusiasts, plenty of fitness centres and gyms offer various exercise programs and courses. 
Additionally, cinema and theatre venues cater to those seeking film screenings or live performances. In essence, Palma Residences offers a wealth of leisure and entertainment options, ensuring there is something for everyone to enjoy. Here are some of the top leisure activities available nearby Palma Residences:
Aquaventure Waterpark

Helicopter Tour by Atlantis

The Tap House

The Beach
Distance and Commute Time
Distance from Palm Residences to Atlantis The Palm and Aquaventure Waterpark: 8.3km (22 minutes drive)

Connected to sister sub-communities via Crescent Road

Easy access to the main road, E11 SZR

Distance from Palm Residences to Dubai Marina: 10 minutes drive
Palma Residences, Dubai
Ratings and Reviews
Sadaf
Traffic congestion problem during peak hours
While living in Palm Residences, I have mixed feelings about this neighbourhood. On the one hand, the beachfront location is exceptional, and numerous restaurants and businesses are within walking distance. However, traffic can be a nightmare, especially during peak hours, and parking is a constant challenge. The community tends to be crowded and noisy, sometimes overwhelming.
Kushagra
Lack of green space and parks
Palm Residences offers many advantages, but it falls short in some areas. The community's beachfront location and proximity to amenities are positive aspects. Additionally, the community can be lively and noisy, making it difficult to find peace and relaxation. Another drawback is the lack of green spaces and parks, which can disadvantage families with young children.
Shaheen
Having lived in Palm Residences, I can say that it is an exceptional place to reside. The community provides a wonderful beachfront lifestyle and a vibrant atmosphere suitable for people of all ages. The availability of supermarkets, retail centres, restaurants, and recreational areas makes life incredibly convenient for residents.
Ali Kurian
Palm Residences has been my home for a considerable time and has been an incredible experience. The community's beachfront lifestyle is unmatched, with stunning beaches, beach clubs, and various water sports activities. The pedestrian-friendly area has ample pavements that make strolling around a delightful experience. The diverse range of restaurants and cafes offers a variety of cuisines, from local to international, and the area boasts a vibrant nightlife with trendy bars and clubs.
Imran Mishra
One of the best communities in Dubai
After several years of residing in Palm Residences, it is one of the best places to live in Dubai. The vibrant and diverse community offers residents a wide array of activities and amenities. It is well-connected to other parts of the city through various modes of transportation, such as the metro and bus. The shore is just a few steps away, providing an ideal setting for relaxation and unwinding. With high-quality residential properties and superior amenities and services, it is an excellent choice for families and individuals.
Top Articles on Real Estate in Dubai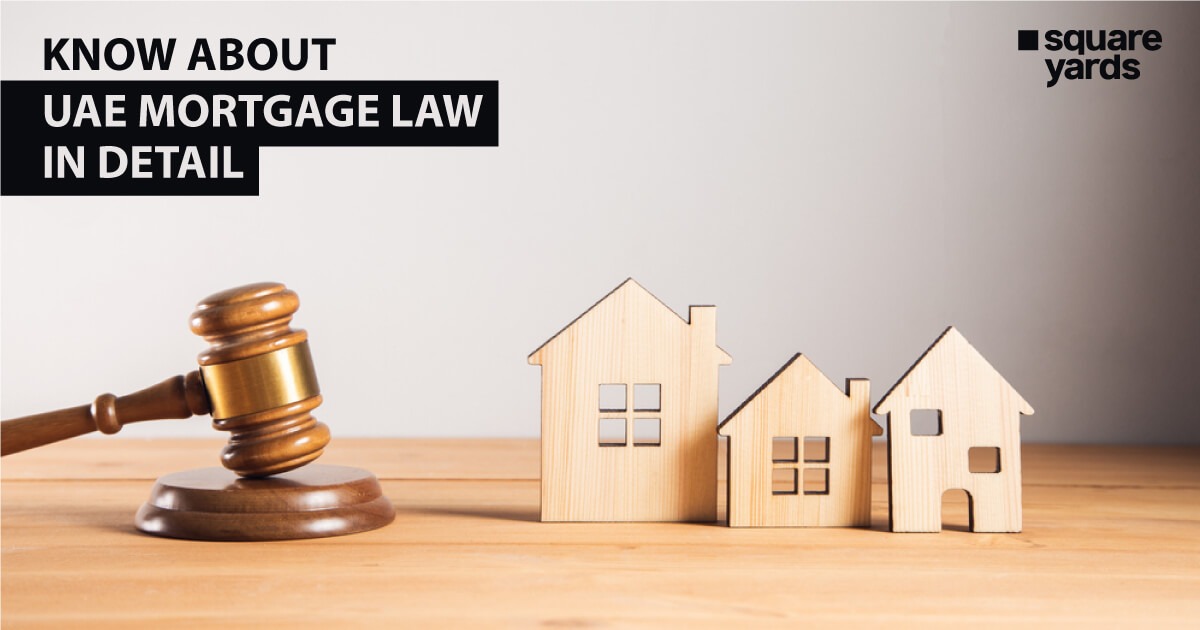 Are you finally ready to transition from being a tenant to becoming a property owner in one of the prestigious…...
Frequently Asked Questions (FAQs)
Is Palma Residences Freehold?
Yes, Palma Residences is a freehold community in Dubai, meaning non-UAE residents can buy properties in this area.
What are the top attractions in Palma Residences, Dubai?
The top attractions in Palma Residences include Aquaventure Waterpark, Helicopter Tour by Atlantis, The Tap House and The Beach.
How to get to Palma Residences in Dubai by bus and metro? And which is the nearest metro station?
The Dubai Metro can access Palma Residences, with the nearest station being Dubai Marina Station. Bus services are also available, and the closest bus stop is Knowledge Village.
Which are the best communities to live in the Palma Residences, Dubai?
Some of the best communities in Palma Residences include Dubai Marina, Dubai Media City and Dubai Internet City.
What are the best hotels and restaurants in Palma Residences?
Some of the best hotels in Palma Residences include The Bayleaf and Aqua Mira Resort. Popular restaurants in the area include Fairmont and Biryani Street.
Which are the famous malls and supermarkets in the Palma Residences?
The popular malls and supermarkets in Palma Residences include Quick Bay, West Zone Supermarket and The Pointee.
What are the best schools in Palma Residences, Dubai?
Some of the best schools in Palma Residences include Blossom Palm Jumeirah, Regent International School and GEMS Wellington International School.
Which are the best hospitals and clinics in Palma Residences, Dubai?
Some of the best hospitals and clinics in Palma Residences include Mediclinic Dubai Hospital and Al Das Mediclinic.
Which are the famous places of worship in Palma Residences, Dubai?
Some famous places of worship in Palma Residences include the Abdul Rehman Siddique Mosque, Gurunanak Darbar and Shrinath Ji temple.
What are the pros and cons of living in Palma Residences, Dubai?
Palma Residences is renowned for its breathtaking waterfront development. It offers an exceptional opportunity for those seeking a beachfront lifestyle in the city. However, it's important to note that while these properties exude luxury, they may not be suitable for everyone. Prospective buyers or renters should be prepared to allocate a significant portion of their income to fully indulge in Palma Residence Dubai's exclusive offerings.