About Hor Al Anz East, Deira
Hor Al Anz East is a small hamlet in Deira's larger Hor Al Anz neighbourhood. The hamlet is located on the border between Dubai and Sharjah, with one end connected to Al Ittihad Road (E11). This neighbourhood houses apartment complexes, companies, government structures, villas, and stores.
The mixed-use neighbourhood contains restaurants, shopping centres, public transportation choices, and educational facilities. Residents can choose from apartments with one to three bedrooms or huge villas with three to eleven bedrooms. Commercial real estate includes both offices and retail space.
The majority of Hor Al Anz's customers are professionals. There aren't many families in this neighbourhood. Because of the plethora of stores and services available to residents, nearly everything a person would need is within walking distance. The inexpensive cost of commercial real estate in this area has drawn both locals and visitors.
Hor Al Anz East in Deira is one of the city's most desired neighbourhoods. This peaceful location has playgrounds and lovely foliage. This is an excellent alternative for families. The neighbourhood allows you to enjoy modern life without abandoning historical values. This area's parks are large and nicely landscaped, ideal for a stroll, a dog walk, or a quick game of football with the kids. Tennis courts, playgrounds, and swimming pools are all easily accessible for a fun weekend. A green neighbourhood may be the way to go if you want to live in a cutting-edge community with easy access to many excellent outdoor activities.
Key Highlights of Hor Al Anz East, Deira
What's Great Here!
One of the oldest sub-communities in Deira

In proximity to Hor Al Anz Park, Deira Post Office and Ramada Continental Hotel

Abundant leisure and recreational options

Ideal place for families
What Needs Attention!
Traffic congestion

Overcrowded area
Properties in Hor Al Anz East, Deira
Deira is an excellent place to live since it is a vibrant neighbourhood with a vintage vibe. Hor Al Anz is one of Deira's most popular rental neighbourhoods and one of Dubai's oldest. Hor Al Anz Deira in Dubai is densely populated due to its appeal as a residential and commercial area. Grocery stores and mosques are among the amenities available to residents.
The units in the complex range in size from studios to three-bedroom plans. Studio sizes range from 302 to 600 square feet. One-bedroom apartments range in size from 610 square feet to 1,000 square feet. The floor designs for three-bedroom apartments range from 1,862 to 1,950 square feet, while those for two bedrooms range from 900 to 1,500 square feet. Every three-bedroom unit has a maid's quarters with its own bathroom.
Villas with as few as three bedrooms and as many as nine bedrooms are available. Its space sizes range from approximately 1,700 square feet to more than 12,000. These villas can be utilised for either personal or commercial purposes. Each house has a large yard, a private pool, and two storeys.
Hor Al Anz East has shopping centres, eateries, educational facilities, and a park. Its location on the border of Dubai and Sharjah makes transit between the two emirates easier. Flats and villas with spacious floor plans are available in the community.
Hor Al Anz East is a Hor Al Anz sub-district home to many expats from Southeast Asian countries such as Pakistan, India, and Bangladesh, as well as other countries such as the Philippines and Sub-Saharan Africa. The area is a good location for a Deira company. Hor Al Anz East is home to various company headquarters and numerous locations of well-known retail chains.
Off-Plan Trends in Hor Al Anz East
The distinctive layout of Hor Al Anz East was most likely necessary by the area's rapid population growth, allowing developers to accommodate the needs of a larger-than-usual number of households. Despite the recent construction of several huge commercial buildings, there is still a lot of competition in the local real estate market.
It is popular with people of all ages due to the plethora of boutiques, eateries, and coffee shops. Al Hamriya Oasis is the region's most recent off-grid development initiative. Al Hamriya Oasis is in Deira, Dubai's Hor Al Anz neighbourhood. The Al Hamriya Oasis is a finished and ready-to-move-in complex. Al Hamriya Oasis and Sheikh Rashid Road are around 1.5 kilometres apart. The project is close to Dubai International Airport, the Century Mall, and the Abu Baker Al Siddique Metro Station.
Rental trends in Hor Al Anz East
Hor Al Anz East have many rental houses and apartments. Because of the vast square footage (typically three, four, or five bedrooms) and reasonable price, many families may buy a villa in Hor Al Anz East. It has two master suites, two guest rooms, three bathrooms, a storeroom, a laundry room, a hall, a well-equipped kitchen, and designated parking. Luxurious pools and expansive lawns are prominent features of villas. 
Villas range from three to nine bedrooms. Their floor space ranges from 1,700 and 12,000 square feet. Each villa includes two storeys, a large compound, and a garden. 
The apartments in the community range from studio to three bedrooms. Studio apartment buildings range in size from 302 to 600 square feet. The floor size of 1-bedroom flats ranges from 610 to 1,000 square feet. 2-bedroom apartments range in size from 900 to 1,500 square feet, while 3-bedroom flats range from 1,862 to 1,950 square feet. A maid's room next to the bath is included in 3-bedroom apartments.
You can rent a fully equipped and furnished office in Hor Al Anz East. Most workplaces include carpet, hardwood, tile flooring, movable partitions, and air conditioning vents. Their interior space could range between 200 and 1,145 square feet. Retail spaces in this neighbourhood range from 300 square feet to over four thousand square feet.
Sales trends in Hor Al Anz East, Deira
Hor Al Anz East has a wide range of luxury apartments, from one to four bedrooms. Local sales have increased as more enterprises and investors realise the potential in Hor Al Anz East. You may potentially return 4.2% of your investment if you sell your five-bedroom property there. Furthermore, there are numerous no-money-down single-family houses in Green Communities East. For those seeking privacy, villas and townhouses is an options. If you require additional space, explore the surrounding villas.
Villas with 3, 4, 5, and 6 bedrooms are available. Villa costs vary greatly due to factors such as square footage and amenities. The Hor Al Anz East neighbourhood may contain your desired townhomes if you prefer a more rural setting. They feature more than four bedrooms and over 4,000 square feet of living space. See 2D and 3D floor plans of the most popular homes in Hor Al Anz East.
Hor Al Anz East is dedicated to providing affordable housing, as evidenced by the constant sales of three-, four-, and five-bedroom flats and villas in the neighbourhood. A comparable flat or villa in another section of the country would cost twice as much. The Hor Al Anz East real estate market is a safe bet if you want to buy a home or condo.
Hor Al Anz East's convenient access to Dubai's public transit system is one of the neighbourhood's many advantages. Al Ittihad Road (E11), a major artery in the city, forms its eastern boundary. It is located near several major thoroughfares, including Salah Al Din Road, Al Rasheed Road, and Al Wuheida Road. Some of the local bus routes are as follows:
| Bus Line Number | Destination |
| --- | --- |
| C09 | Al Satwa Bus station to Hor Al Anz East |
| 13B | Al Quasis Metro to Hor Al Anz 01 |
| 64 | Gold Souq Bus stop to Deira School |
Amenities
School/Nursery

Supermarkets

Health Care Facilities

Place of Worship
The Hor Al Anz East has witnessed massive growth in recent years, with the addition of several high-end businesses to meet the area's rising demand. When moving, families generally look for a new area based on its proximity to essentials like schools, parks, grocery stores, hospitals, and religious institutions like mosques. The most crucial parts of the infrastructure of Hor Al Anz East are described here.
School/Nursery
Hor Al Anz East is home to several well-regarded schools that consistently receive accolades for the quality of their teaching. In higher education, students can study various disciplines, from business and economics to the arts. Several options, ranging from preschools to prestigious universities, are presented. Daycare centres and large institutions can be found near Hor Al Anz East. Some instances are as follows:
White Dove

Promise

Green Hills

Queen International School

Pearl Wisdom School

Elite English School
Grocery stores that serve the locals may be found close to the residential area of Hor Al Anz East. Supermarkets, both large and small, may be found throughout the city. Many supermarkets are open all hours, seven days a week. Some of the most popular grocery stores in East Hor Al Anz are:
Union Cooperative Society 

New West Zone Supermarket 

Al Maya Supermarket 

Shaklan Market 

Baqar Mohebi Supermarket 

Royal Gate Hypermarket
Several clinics and hospitals within easy driving distance to Hor Al Anz East can provide for a person's main medical care needs. Additionally, some hospitals specialise in treating certain conditions. The following hospitals and clinics can be reached within a short car ride from Green Communities East:
Canadian Specialist Hospital 

Aster Medical Centre 

NMC

Thumbay Hospital 

Pearls Polyclinic

Kuwait Hospital
Diera's huge multiethnic population means that its residents of all faiths can readily locate a suitable place of worship. As a result of the city's diverse population, it is home to a great number of mosques and temples. While mosques make up the majority of the religious establishments in the area, some temples and churches may also be found there. The following are examples of local places of worship:
Othman Bin Affan Mosque 

Fatima Al Zarouni Mosque

All Nations Tabernacle 

Jesus is Lord Mission International 

Holy Trinity Church 

St. Mary's Catholic Church 

St. Thomas Orthodox Cathedral

Holy Trinity Church
Best Hotels
The neighbourhood's proximity to Deira ensures a steady flow of visitors. Therefore, the region's hotels, eateries, and other amenities must meet or exceed their expectations. This is fantastic news for Deira, especially its booming tourism industry. This indicates that hotels in the Hor Al Anz East area are in high demand all year round.
The following is a list of some hotels: -
Telal Hotel Apartments 

Al Manar Hotel Apartments 

Studio M Arabian Plaza Hotel & Hotel Apartments by Millennium 

Abjad Grand Hotel 

Mövenpick Hotel Apartments Al Mamzar Dubai 

Grand Excelsior Hotel 

Ramada Plaza by Wyndham
Lifestyle
Shopping Malls

Restaurants/Dining

Nearby Beaches

Leisure Activities Nearby
Hor Al Anz East apartment dwellers are conveniently located near several grocery stores. To satisfy their regular shopping needs, people from all over the world flock to this mall. The following malls include upscale retail options. The following shopping malls carry a wide variety of goods for locals to choose from:
Al Hamriya Shopping Centre 

Al Mamzar Centre 

Abu Hail Shopping Centre
Locals and tourists can benefit from spreading the word about a destination's greatest restaurants. You can eat at your leisure at the Appam Corner Restaurant. You can even have food delivered at weird times. Vegetarians and those watching their weight might find options that suit their needs on the menu. You can choose from various fast-food restaurants, fine-dining establishments, and casual eateries in the region. From Hor Al Anz East, you may walk to the nearest eateries in about 6-10 minutes.
Al Yemen Mandi 

China Town 

Delight Sagar 

Healthy and Diet Restaurant  

Bangkok Town 

Al Maskoof Al Iraqi 
One of the best Dubai rooftop restaurants, Al Dawaar Revolving Restaurant serves a variety of foreign and continental dishes. It's one of the best restaurants in Deira because of the high food quality and the beautiful view of Old Dubai. Sonamu serves Korean food, whereas Sukothai serves Thai food.
Due to its isolation, most beaches in Hor Al Anz East are roughly a 5 to 20 minutes drive away. Nearby beaches in the area are:
Al Mamzar Beach

Salt Beach

Al Khan Beach
The closest beach is Al Mamzar Beach Park, which can be reached in just 5 minutes by automobile. The 106-hectare beach park is a popular destination for outdoor pursuits, including water sports. You can rent beach cottages, cabanas, and changing rooms with bathrooms and sun loungers, and there are grassy picnic spaces, too.
A few recreational locations near Hor Al Anz East Deira include:
Hor Al Anz Library

Dubai International Bowling Centre

Dubai Creek Golf & Yacht Club 
Hor Al Anz East is home to one of Dubai's public libraries, the Hor Al Anz Library. In 1989, the library was built with a special section for children, an activity room, and audiovisual resources. The library is open to the public, although membership is restricted to inhabitants of the UAE and the Gulf Cooperation Council (GCC). One of the nicest things to do in the Deira area is read in this library.
The Dubai International Bowling Centre (DIBC) Deira, one of Dubai's best bowling alleys, can be found in Al Mamzar. Both seasoned bowlers and newcomers continue to frequent the 35-lane centre.
Dubai Creek Golf & Yacht Club, located just a 12-minute drive away, has been a landmark in the city since 1993. You can play a variety of golf courses and take various golf lessons at its academy, no matter your skill level.
Hor Al Anz East - Location Map and Landmarks
Distance and Commute Time
The drive to Dubai International Airport takes only ten minutes as the distance is 2.7 km.

Only 5 minutes and you'll be in the emirate of Sharjah, which is 1.3 kilometres away.

The Burj Khalifa area may be reached in under 15 minutes by car as the distance is 4 km.

In just 25 minutes, you may be at Palm Jumeirah or Dubai Marina as the distance to reach these destinations are approx 6.3 km.

Only 40 minutes will get you to Al Maktoum International Airport as the distance to go there is 11Kms.
Hor Al Anz East, Dubai
Ratings and Reviews
Ravi Saxena
Calm and peaceful environment
I relocated to the more tranquil environment of Hor Al Anz East. My friends and I make use of the area's abundance of parks. Moving to this community, without a doubt, is the best choice I could have made.
Parth Joshi
Residential area perfect for family
When I needed to escape all the chaos in Deira, I moved to the Green East Community with my family. This is the best area to live with your family as all the essential amenities and schools are nearby. The area has a kids' play area that is ideal for a child's growth and enjoyment.
Ammesha Singh
Lack of commercial residency choices
Hor Al Anz East lacks commercial choices, whereas plenty of residential choices exist. I moved to this community as a worker, but there are no such places for staff housing or labour housing. 
Kabir Ahmed
Great selection of schools in the vicinity
There are an ample number of excellent schools in and around the area. A great choice of schools is nearby, perfect for couples and children. However, the area is still developing, so there is a lot of construction noise.
Revsi Parekh
Best for tourist accommodations
If you want to settle down, this area is beautiful and quiet, with plenty of space for families and visitors who value peace. Aside from that, there are numerous inexpensive accommodations for tourists, which is a plus.
Top Articles on Real Estate in Dubai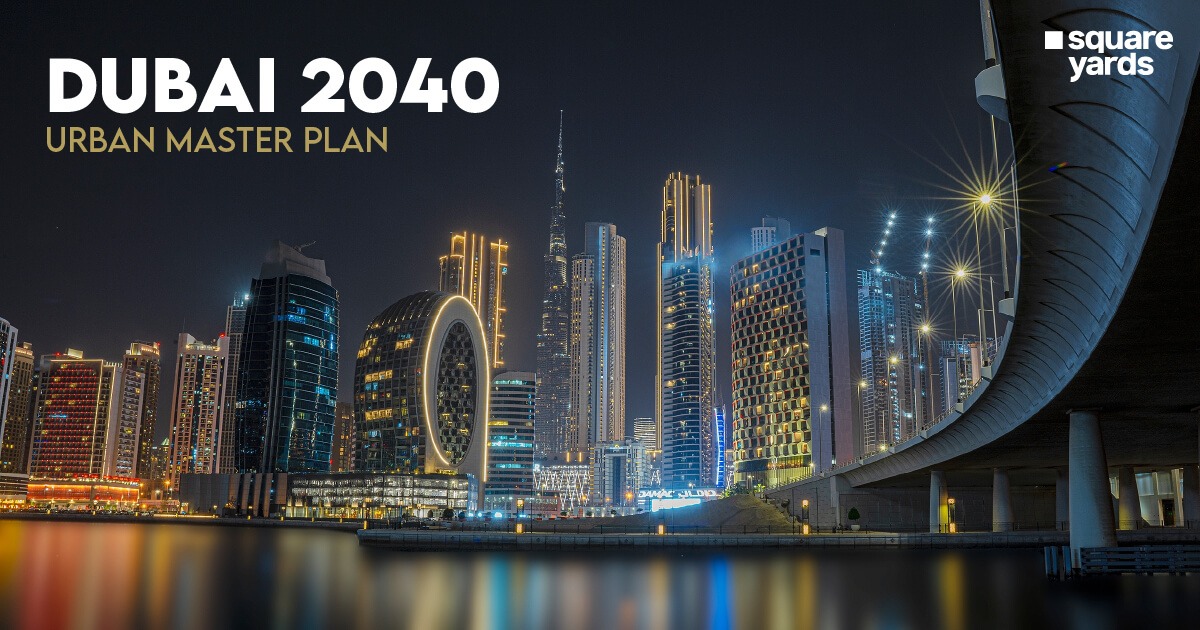 Dubai is the heart and soul of the United Arab Emirates and has always been synonymous with innovation and luxury.…...
Frequently Asked Questions (FAQs)
Is the Hor Al Anz East Freehold?
Hor Al Anz East is the most sought-after freehold area.
What are the top attractions in Hor Al Anz East?
Attractions around Hor Al Anz East Include the Hor Al Anz Library, Dubai International Bowling Centre, and Dubai Creek Golf & Yacht Club.
How to get to Hor Al Anz East in Deira by bus and metro? And which is the nearest metro station?
To reach Hor Al Anz East, take buses C09, C18, 64, and 13B, and the nearest metro station to Hor Al Anz East is Dubai Metro Station.
Which communities are best in Hor Al Anz East, Deira?
Hor Al Anz East is a popular residential area populated by natives and immigrants. Depending on their preferences and financial capabilities, people have several different neighbourhoods to pick from, such as Al Mamzar, Al Nahda, and Al Tawar 1.
What are the best hotels and restaurants in Hor Al Anz East?
Premier Inn Deira, Mashad, Bonna Anne, and Chinatown are some of the best hotels and restaurants in Hor Al Anz East.
Which are the famous malls and supermarkets in Hor Al Anz East?
Al Hamriya, Al Mamzar, and Abu Dhabi Mall are some of the area's shopping malls and grocery markets.
What are the best schools in Hor Al Anz East, Deira?
Some of the most prestigious schools in the world are located in Hor Al Anz East, Including Queen International School, Elite English School, and Wisdom School.
Which are the best hospitals and clinics in Hor Al Anz East?
The best general hospitals and clinics in Hor Al Anz East are Kuwait Hospital and Pearl Polyclinic.
Which are the famous places of worship in Hor Al Anz East?
The three most well-known places of worship in Hor Al Anz East are the Othman Bin Aman Mosque, Abu Hail Mosque, and Holy Trinity Church.
What are the pros and cons of living in Hor Al Anz East?
If you're looking for a better way to experience Deira's exciting nightlife, look no further than Hor Al Anz East. The community features both shared facilities and a wide selection of housing options. However, at peak hours, public parking in Deira can be a challenge. However, the villas in this neighbourhood are in high demand and hence unavailable throughout the year. Consider these guidelines before signing a Hor Al Anz East home lease.