About Muwaileh, Sharjah
One of the most notable advantages of residing in the area is having the opportunity to commute to Dubai within a short distance. Due to its proximity to the Sheikh Mohammed Bin Zayed Road, a crucial roadway in the United Arab Emirates, Muwaileh offers quick and easy access to Dubai.
The neighbourhood is approximately 9.8 kilometres south of Sharjah's King Faisal Street, a well-known street in the emirate.
The best location to rent and purchase residential homes is Muwaileh, adjacent to Sharjah's industrial zones.
Due to people's prevailing preferences, the neighbourhood has emerged as one of the most sought-after places to buy and rent apartments. The popularity of Muwaileh among real estate investors for purchasing homes in Sharjah has also grown.
The neighbourhood has also become popular as a location to rent flats and villas.
Key Highlights of Muwaileh, Sharjah
What's Great Here!
Foreign businessmen have the opportunity to complete ownership

Free Parking Space

Convenient location and proximity to main highways

Modern office premises
What Needs Attention!
Traffic jams during peak hours

The area lacks proper healthcare facilities
Properties in Muwaileh, Sharjah
Apartments in Muwaileh Sharjah range from studios to three-bedroom homes. However, one may find a fair selection of 3- to 5-bedroom villas and townhouses on the more opulent side.
The flats in Muwaileh Sharjah are equipped with central heating and air conditioning. Additionally, some of the apartments have connections to central gas. Closed kitchens with fitted cabinets are found in the majority of residential flats. The enormous balcony is accessible from the roomy living room. The majority of the residential block is made up of mid-rise structures with outside double-glazed glass windows. The apartments also include intercom capabilities and satellite/cable TV. A CCTV surveillance system, a 24-hour concierge, and electrical backup are all features of the Muwaileh residences.
The large homes in Muwaileh Sharjah range in size from three to five bedrooms. Master bedrooms, baths, a maid's room, a laundry room, a dressing room, two kitchens, a storeroom, a living room and dining area, a Majlis, a large balcony, and a garden.
Off-Plan Trends in Muwaileh, Sharjah
Off-plan commercial projects have been more prevalent in Muwaileh Sharjah, Dubai, in recent years. For purchasers interested in the real estate market in the UAE, these pre-construction complexes offer an alluring investment opportunity.
Rental Trends in Muwaileh, Sharjah
Those seeking affordable housing options include individuals, families, and investors looking for worthwhile business prospects. Since Muwaileh is among the top 5 locations in Sharjah to rent studio flats, there is a separate base for visitors looking for low-cost lodging.
In Muwaileh Sharjah, there are many buildings with apartments available for rent. These include a furnished, ready-to-move-in unit or ones still being built but available with manageable payments. These include a furnished, ready-to-move-in unit or ones still being built but available with manageable payments.  A good selection of family studio apartments is also available for rent in Muwaileh, with price on request.
By Budget
By Property Type
By Beds
Sale Trends in Muwaileh, Sharjah
Investors can choose from studios or flats with one to three bedrooms. In contrast, the cost of a 1-bedroom apartment in Muwaileh can be enquired upon request.
The opportunity to purchase three-bedroom apartments is also available for individuals seeking significantly bigger living space.
Public Transportation
There are several empty sandy lots where locals can park their cars; however, it is advised that you have a personal mode of transportation if you need to travel outside of the neighbourhood. Several rental apartments in Muwaileh Sharjah come with parking. One designated parking space is provided for each resident.
For People who prefer public transport, Dubai Muwaileh Sharjah's bus services operate on multiple routes and provide a cost-friendly mode of commute. The buses operational in Dubai Muwaileh Sharjah are:
| | |
| --- | --- |
| Bus Line Number | Destination |
| Line 3 | Rolla Station to Muwaileh Bus Station |
| Line 77 | Muwaileh Bus Station to Al Sajaa Bus Station |
Amenities
Nurseries/ Educational Institutes

Supermarkets

Healthcare Facilities

Places of Worship
There are several nursery schools in the area, some of them are:

Muwaileh Children's Skills Development Nursery.

Al Wadi Nursery

Delma Nursery

Blue Diamond Nursery
Some of the best schools in and around Dubai Muwaileh Sharjah are:

Delta English School

Delhi Private School

Brilliant International Private School
Popular colleges such as Al Sharekha University, American University, and other City Universities in Sharjah are only 10-15 minutes from Muwaileh Sharjah.
There are several residential areas around Muwaileh Sharjah, with many supermarkets nearby. Fairways Supermarket is about five minutes away from Muwaileh Sharjah. It is a huge supermarket to buy groceries in bulk. Some other supermarkets nearby like:
Al Jarina Stores

Ambassador Market
 All of these supermarkets are within a radius of a 15-minute drive.
People who work or live in Dubai Muwaileh Sharjah have access to multiple healthcare facilities. The hospitals here provide high-quality medical check-ups with the latest machines. The hospitals offer extensive emergency treatments, surgery, diagnostic imaging, and laboratory services.
The following clinics and hospitals are located near Muwaileh Sharjah:

Sharjah University Hospital

University Dental Hospital

New Central Medical Complex
Muwaileh Sharjah has a plethora of religious institutions in its area, making it convenient for workers to take a break and pray. With so many religious options nearby, workers can find solace in their faith without going too far from their workplace.
Mosques Nearby:
Ebad Allah Al Saliheen Mosque

Al Juraina

Al Hamd Mosque 

Abi Mahthora Mosque
Churches Nearby:
There are no churches in Muwaileh Sharjah; however, Al Yarmook is home to almost all of the nearby alternatives. Depending on the Christian faith you belong to, this neighbourhood has a wide variety of different churches. 
Amazing Grace Church & Ministries

Marthoma Parish Sharjah

St.Michael's Roman Catholic Church

St.Mary's Soonoro Church
Gurudwara Nearby:
Sikh Gurudwara

Sindhi Gurdarbar
Hindu Temples Nearby: 
ShrinathJi Temple

Shiva Temple

Shree Krishna Haveli Temple
Best Hotels in Muwaileh, Sharjah
Various hotels in and nearby Dubai Muwaileh Sharjah offer lavish amenities and services to their guests. These hotels vary in terms of price, from affordable to luxurious. The rooms provided are spacious and cosy since several hotels are in the area. The rooms have up-to-date amenities such as AC, LED TVs, and high-speed internet access. A few hotels also provide luxurious activities like swimming pools, spas, and restaurants that serve local and international cuisines.
The best hotels around Dubai Muwaileh Sharjah are
Copthorne Hotel Sharjah.

Golden Sands Hotel.

Centro Hotel.

Marbella Resort.

The Act Hotel
Lifestyle
Shopping Centres/ Shopping Malls

Restaurants/ Dining

Beaches Nearby

Leisure Activities Nearby
There are several shopping malls and shopping centres in and near Muwaileh Sharjah. These places provide a wide range of options for different goods and services. The majority of these shopping malls and complexes are located near residential areas, making them conveniently accessible to people.

The following malls are located near Muwaileh Sharjah:

Safeer Market

City Centre Zahia

Magic Planet Dubai
Shopaholics in nearby areas can stop by the City Centre Zahia, one of the city's finest malls. It is located near Muwaileh city and includes many popular brands.
There are numerous dining options for the residents and visitors at Dubai Muwaileh Sharjah. There are various restaurants, cafes, and fast food chains in and around the area, and appeals to all preferences are budget-friendly. Dubai Muwaileh Sharjah has various dining options, from traditional Emirati to international cuisine. 
Some popular restaurants nearby are:

Najdi House Restaurant

Cresol Restaurant

Black Salt Restaurant
Both dine-in and take-out services are offered by some of the restaurants like:

Chen Chen Muwaileh Restaurant

An Nathari Restaurant

Pepper Fig Restaurant

The Pastry Place Restaurant
Al Khan Beach, one of Sharjah's most popular beaches, is where you'll find a variety of public activities, such as people setting up camper vans to spend the entire day at the beach or families having picnics in front of the water.
Al Muwaileh Sharjah is hidden away from the emirate's core area, which is where most of the historical sites, museums, and water parks are located. However, the neighbourhood is easy to find and reach due to its proximity to the main road system. Sharjah Cricket Stadium can be reached from here in about 10 minutes.
Muwaileh - Location Map and Landmarks
Distance and commute
The distance between Dubai Muwaileh Sharjah and Dubai International Airport is approximately 19 km and takes around 20 minutes.

It takes approximately 30 minutes by car to reach Downtown Dubai and Business Bay from Dubai Muwaileh Sharjah.

The Academic City is 30 minutes away from Dubai Muwaileh Sharjah.
Muwaileh, Sharjah
Rating and Reviews
Laila Khan
Traffic congestion during peak hours
Working at the Dubai Muwaileh Sharjah has been wonderful overall. The neighbourhood is well-planned, offers a wide range of amenities, and offers a number of recreational activities. However, rush hour traffic could be horrendous due to the large textile market and numerous visitors.
Dia Sharma
Lack of public transportation facilities
I've often been to Dubai Muwaileh Sharjah, and I have mixed thoughts about the area. The location has convenient access to major highways and roads, which makes commuting easier. People have access to supermarkets, malls, and restaurants for their daily necessities. There aren't many options for public transportation, which could be problematic for those without cars.
Nauman Sheikh
It is a busy commercial neighbourhood, thus the noise level is always high. Sound pollution is caused by people and cars constantly making loud noises.
Mehak Sharma
One well-known market in Dubai is Dubai Muwaileh Sharjah; I am just there for textile buying. Products of high quality are available here. There are numerous stores where you can shop.
Naima Khan
Great places to visit around the Muwaileh Sharjah
The Dubai Safari Park is close by, and the beaches offer stunning views.
Top Articles on Real Estate in Sharjah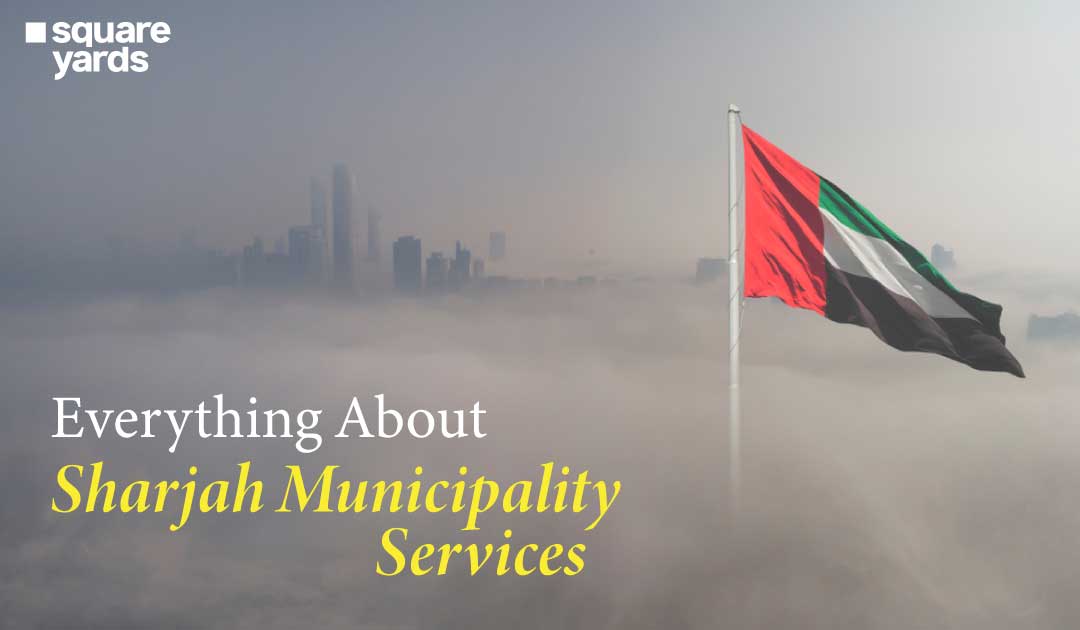 In a global context, a municipality in the UAE represents a local governing body responsible for managing and regulating various…...
Frequently Asked Questions (FAQs)
Is Muwaileh Freehold?
Most properties for sale in Sharjah's Muwaileh are freehold and open to all nationalities. Some of them, though, are restricted to people with Arab nationalities.
What are the top attractions in Muwaileh, Sharjah?
Madar Al Jada, Al Zahia Park, and Muwaileh Park are some of the top attractions in Muwaileh, Sharjah.
How to get to Muwaileh in Sharjah by bus and metro, and which metro station is nearest to Muwaileh?
One can take a bus and deboard it at the Muwaileh commercial bus stand. One can also reach it by taking the metro to Etisalat metro station.
Which are the best communities to live in the Muwaileh, Sharjah?
Al Taawun, Al Nahda, and Al Qasimia are some known communities to live in Muwaileh, Sharjah.
What are the best hotels and restaurants in Muwaileh?
The Biryani Kebab restaurant, Rukn Al Raha Restaurant, and Indian Star restaurant are some of the best restaurants and hotels in Muwaileh.
Which are the famous malls and supermarkets in the Muwaileh?
The Safeer Market and City Centre Zahia are the two famous malls in Muwaileh, Sharjah.
What are the best schools in Muwaileh, Sharjah?
The best schools in Muwaileh, Sharjah are Delta English School and Delhi Private School, which offer a CBSE curriculum, and some of the areas also have some of the best British schools like Brilliant KKnternational Private School, Scholars International School, and Providence Briitish Private School.
Which are the best hospitals and clinics in Muwaileh, Sharjah?
There are many clinics and hospitals in Muwaileh, Sharjah, like Prestige Dental Clinic, Bab Al Muwaileh Dental Clinic, and Thumbay Hospital University City.
Which are the famous places of worship in Muwaileh, Sharjah?
The most famous places of worship in Muwaileh, Sharjah, are Amazing Grace Church & Ministries, Shiva Temple, Shri Krishna Haveli, and Ebaad Allah Al Saliheen Mosque.
What are the pros and cons of living in Muwaileh, Sharjah?
The pros of living in Muwaileh, Sharjah, are proximity to Dubai, easier access to higher educational institutes and universities, Affordability, and reserved parking spaces. The cons of living in Muwaileh, Sharjah, are that it is relatively isolated and the area has limited transportation.