About Al Azra, Sharjah
Al Azra is a charming neighbourhood in the Sharjah emirate, close to the Ajman border. Despite being on the city's outskirts, Al Azra offers easy accessibility to the rest of the emirate. This exclusive area is renowned for its luxurious homes, townhouses, and serene environment away from the city's hustle and bustle.
Families are warmly welcomed to Al Azra, a wealthy community that offers a variety of lavish homes and convenient services. The high-rises in the area offer spacious floor plans and a plethora of amenities for those seeking apartment living. Moreover, the neighbourhood is home to several prestigious universities and colleges, mainly located on the northern side of the area.
One of the prominent features of Al Azra is the abundance of schools, making it a family-oriented community. Residents can easily access the neighbouring cities of Al Ramtha and Al Ghafia, as well as Ajman, due to the neighbourhood's convenient location. Plus, there are many conveniences nearby that a short car ride can access.
Al Azra's lush green environment is breathtaking, with parks, trees, grass, and even a golf course. The neighbourhood boasts a swimming pool, playgrounds, volleyball courts, and tennis courts, making it an excellent place for families and sports enthusiasts. Al Azra is rapidly developing, making it an even more desirable place to call home.
Al Azra is a perfect choice if you're looking for a serene and luxurious community that provides easy access to nearby cities and amenities. It is a family-oriented neighbourhood with abundant schools and convenient services, and its lush green environment makes it a paradise for nature lovers.
Key Highlights of Al Azra, Sharjah
What's Great Here!
Gated residential sub-community.

Offers sleek and luxurious residential units with modern amenities

Home to reputed schools in Sharjah

Close access to the emirate of Ajman
What Needs Attention!
Traffic congestion

Far from the city centre

Limited transport facilities
Properties in Al Azra, Sharjah
The Al Azra complex in the heart of Sharjah offers apartments and villas with private garages, making it a convenient and secure living option. The community also features retail spaces on the ground floor of some buildings, providing easy access to essential needs.
The neighbourhood boasts a range of luxurious mansions, each equipped with numerous amenities to enhance the residents' quality of life. Freehold properties in Al Azra come in various architectural styles and floor plans, ranging from 3 to 8-bedroom villas with plenty of parking space for families with multiple cars.
Greenery and spacious lawns surround many villas in Al Azra, providing a serene and picturesque environment. Multiple living areas, maid's quarters with their bathroom, large swimming pools, built-in wardrobes, and proximity to essential services are among the many conveniences available in most villas.
Off-Plan Trends in Al Azra, Sharjah
Regarding property in Sharjah, houses in Al Azra are consistently popular choices among buyers. The number of active construction projects that are now underway is rather low. Therefore, the most lucrative returns may be found in commercial real estate investments in Al Azra, located in Sharjah.
For many people, the new projects in Al Azra, Sharjah, with its outstanding amenities, appear to be the fulfilment of a dream that has been harboured for their entire lives. There are a lot of individuals who can afford the spectacular vistas that some of the planned projects will give. Despite this, it is still one of the best places to live in Sharjah due to the high-quality residences that can be found there, as well as the area's close access to a variety of shops, restaurants, and other services.
Rental trends in Al Azra, Sharjah
Al Azra, Sharjah boasts villas of various sizes to accommodate families of all sizes, ranging from a handful of people to several dozen individuals. The residences' architectural styles perfectly complement the community's stunning natural surroundings. Residential villas in Al Azra are available for rent, ranging from 6,000 to 10,000 square feet. You can easily find 1 to 3 - bedroom apartments/villas for rent in Al Azra.
The community is family-friendly, with ample amenities such as pools, playgrounds, and bike trails for children to enjoy. Al Azra is a secure neighbourhood, making it an excellent choice for families seeking a safe and comfortable place to live.
Sales Trends in Al Azra, Sharjah
If you are interested in investing in Al Azra, Sharjah, there are a variety of townhouses and villas available for purchase. These properties come with beautiful landscaping and gardens, and the prices vary depending on the neighbourhood's desirability, the amenities included, and proximity to public transportation and shopping. Villas with three to five bedrooms are available in this area.
If you want to make a quick sale, villas are the most popular option in Al Azra. The four-bedroom villas in this community offer the best return on investment (ROI), with an annual return of 6.4%. The second-best ROI comes from five-bedroom villas, with a return of 4.3%.
Public Transport
The public transportation system in Al Azra, Sharjah, is limited, with only Bus Route E400 currently serving the area. As a result, many residents opt to use their own vehicles for transportation. Taxis are available, but their availability can be limited in this area. Here is a schedule of the other bus services currently available to residents and tourists:
| Bus Line Number | Destination |
| --- | --- |
| E400 | Union Square Bus Station to Ajman - 01 |
| 8 | Sahara Centre to Al Shaab Village |
| E307A | Abu Hail Metro Bus stop to Sharjah Al Jubail |
Amenities
Nurseries/Educational Institutions

Supermarkets

Healthcare Facilities

Place of Worship
If you're a parent looking for a great educational institution for your child in Sharjah, Al Azra is a great place to start. Here, you'll find a plethora of preschools and elementary schools geared towards your child's development stage. Additionally, the area boasts several highly-regarded national and international secondary schools. Secondary schools located in close proximity to the area:
Victoria English School

Al Resalah School

Al Itqan School

Dawha School

New Indian Model School
Whether you're a local or ex-pat parent, Al Azra has plenty of options for your child's education. So if you're considering a move to the Sharjah area, make sure to explore the educational opportunities available in Al Azra.
Residents of Al Azra have access to a wide range of shopping options within their community and the surrounding area. In each cluster district, the convenience stores of the apartment complexes offer a diverse selection of items. Many retail establishments also provide delivery services to customers' homes, making shopping even more convenient.
In addition to the convenience stores, several shopping centres and supermarkets are located close to Al Azra. These supermarkets offer a wide variety of goods, including fresh produce, dairy products, and more. Some popular options include:
Al Doha Supermarket

Rashma supermarket

Lulu Hypermarket
Al Azra residents have easy access to top-notch medical facilities and care, vital for any community. In a medical emergency, residents can receive specialised medical assistance without delay. The clinics in the neighbourhood offer a wide range of services and treatments to cater to the diverse needs of its residents. From dermatology to modern medicine, Al Azra has a wealth of medical resources available to its residents. Here are some of the nearby clinics in the area:
The Garden Dermatology Clinic

National Centre of Modern Medicine

Dallas Medical Centre

Al Sarraf Medical Centre

Kuwait Hospital
The Al Azra neighbourhood is known for its religious diversity, with several temples, churches, and mosques nearby. People from different faiths can find a place of worship near their homes. Here are some of the places of worship in and around Al Azra:
Abdulrahman Ibn Abi Bakr Mosque

Utba Ibn Abu Sufyan Mosque

Sofyan Ibn Oyaynah Mosque

St. Michael's Roman Catholic Church

Russian Orthodox Church

St. Martin Anglican Church

Shrinath Ji Temple

The Krishna Haveli
Whether you are looking for a mosque, church, or temple, the Al Azra neighbourhood has a diverse selection of religious institutions for you to choose from.
Best Hotels near Al Azra, Sharjah
The Al Azra neighbourhood is located close to some of the most sought-after residential districts in the city, which is why there are only a limited number of hotels in the area. Despite this, a few hotels offer top-notch accommodations and a range of amenities to enhance the guest experience. Some of the nearby hotels include:
Ramada Hotel

Bahi Ajman Palace Hotel

Sheraton Sharjah Hotel

Fairmont Ajman
Lifestyle
Shopping Malls

Restaurants/Dining

Nearby Beaches

Leisure Activities
Al Azra is a popular destination for tourists worldwide who are seeking a high-end residential and commercial neighbourhood experience. One of the biggest shopping centres is in this area, which, offers over 650 stores, restaurants, a movie theatre, and a fun family centre. Additionally, there are other shopping centres in close proximity to Al Azra, such as:
Al Shaab Village Mall

Matajer Al Quoz
The Al Shaab Village Mall is a vibrant shopping centre that provides a variety of unique shops to the people living in the surrounding area. It features approximately 250 establishments, ranging from trendy independent designers to well-known international brands and popular local establishments. The centre also offers a roller skating rink, food court, indoor gaming area, outdoor amusement park, and a movie theatre at its heart, making it a one-stop destination for entertainment and shopping.
You'll find a wide variety of restaurants and dining options in the area surrounding Al Azra. Whether you're looking for a sit-down meal or a quick bite with friends and family, there is something for everyone. Check out some of the popular dining establishments in the area:
Al Aseel Public Kitchen

Shams Al Aseel Cafeteria

Caesars Restaurant

Asian restaurant Marasea

European eatery Al Qubtan
From traditional Arabic cuisine to international flavours, these restaurants offer a range of delicious options for everyone. Whether you're in the mood for Italian or crave some comfort food, the variety of dining options will satisfy you. So, indulge in a fantastic culinary experience at one of these restaurants!
Al Azra Sharjah is located just a short 15-minute drive away from some of the city's most popular beaches. Here are two beaches near Al Azra that you don't want to miss:
Ajman Public Beach

Sharjah Beach
Sharjah Beach is a great destination for those seeking a relaxing beach vacation or a fun family outing. It's only a 12-minute drive from Al Azra and offers stunning crystal-clear waters and calm waves. While the beach is already beautiful, improvements such as a seaside promenade and more parking spots are in the works to enhance visitors' experiences. Don't miss the chance to soak up the sun and enjoy the refreshing waters at Sharjah Beach.
Al Azra is a fantastic neighbourhood with plenty to see and do. Whether a local or a tourist, you won't want to miss out on these notable landmarks just a stone's throw away. Stroll through Al Ramtha Park, only a few minutes away on foot, and enjoy quality time with your loved ones. If you're a book lover, head over to Cultural Square, also known as Book Roundabout, where you'll find a stunning sculpture of an open book. This roundabout is surrounded by some of Sharjah's most notable buildings, making it a must-see destination.
In the heart of the neighbourhood lies Al Azra Park, a sizable community park with lush greenery perfect for spending a day outdoors with your family. And don't forget to check out Sharjah Public Library, where you can find many books and other materials. With so much to offer, Al Azra is a neighbourhood that truly has something for everyone! Some of the top leisure activities to indulge in are –
Al Ramtha Park

Cultural Square

Al Azra Park

Sharjah Public Library
Al Azra - Location Map and Landmarks
Distance and Commute Time
Ajman can be reached by car in 10 minutes from Al Azra.

Sharjah Beach is a 12-minute car ride away from Al Azra.

Sharjah International Airport is about 14 minutes away from Al Azra by car.

University City is about 17 minutes away from Al Azra by car.
Al Azra, Sharjah
Ratings and Reviews
Veena Kabadia
Affordable Residential Properties
After accepting a job offer, I recently moved to the area surrounding Al Azra, Sharjah. I must say, I am astonished by the quality of life here. The villas and townhouses in this area offer luxurious amenities and beautiful interiors, which I adore. The best part is that the rent is quite affordable, which makes it a great option for those looking for a comfortable yet budget-friendly living space. Overall, I am quite happy with my decision to relocate here and recommend this area to anyone looking for a convenient and comfy lifestyle.
Raina Rajput
Free from noise pollution
I recently moved to Al Azra to enjoy a more peaceful and tranquil lifestyle. It's a refreshing change from the hustle and bustle of the city centre. Although it takes a while to get to the city, it's worth it for the serene surroundings and the clear headspace I get. I'm enjoying the peaceful vibe of the neighbourhood, and it's a great place to unwind after a busy day. Overall, it's a fantastic place to live if you're looking for a quieter pace of life.
Ameesha Khan
Ideal for a family to live in.
Al Azra's unique 2D and 3D floor plans caught my attention while searching for a new home. The diversity of properties available made it easy for me to find one that suited my family's needs and budget. I am impressed with the attention to detail put into each property, and it's clear that the developers took great care in creating a community that caters to a wide range of residents.
Sabah Khan
Desirable residential area
I love living in Al Azra! The picturesque surroundings and mild climate make it an ideal place to call home. The abundance of greenery and peaceful ambience offers a much-needed break from the chaotic city life. I highly recommend this area to anyone looking for a change of pace and a more serene living environment.
Afreen
A vehicle is a must to access the amenities.
Living in Al Azra has its perks, as various amenities within the Sharjah community exist. However, it's important to note that retail shops and grocery stores are not conveniently located near residential areas. Having your own vehicle is recommended as relying on public transport can be inconvenient. Nonetheless, the area is still great for those who prefer a quieter lifestyle away from the hustle and bustle of city life.
Top Articles on Real Estate in Sharjah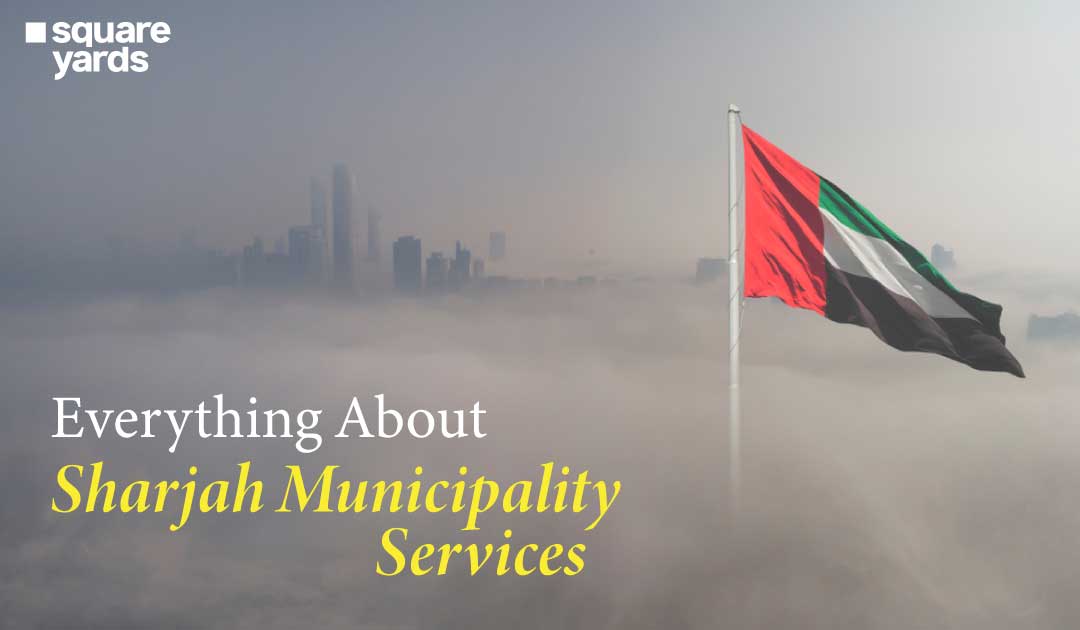 In a global context, a municipality in the UAE represents a local governing body responsible for managing and regulating various…...
Frequently Asked Questions (FAQs)
Is Al Azra freehold?
Yes, Al Azra is the most sought-after freehold area.
What are the top attractions in Al Azra?
Attractions around Al Azra include Al Ramtha Park, Cultural Square and Sharjah Public Library.
How to get to Al Azra in Sharjah by bus?
To reach Al Azra at Sharjah hills estate, take bus E400.
What are the best communities to live in, Al Azra, Sharjah?
Al Azra is a sub-community in Sharjah and an investor's and renter's favourite. 
What are the best restaurants and hotels in Al Azra?
Ramada Hotel, Fairmont Hotel and Caesars Restaurant are some of the best restaurants and hotels in Al Azra.
Which are some famous malls and supermarkets in Al Azra?
Al Shaab Village Mall and Lulu Supermarket are some shopping malls and grocery markets in the area.
What are the best schools in Al Azra, Sharjah?
Some of the best schools in the globe are located in Al Azra, including Victoria English school, Al Resalah School, Al Itqan School and Dawha School.
Which hospitals or clinics in Al Azra are the best?
The Garden Dermatology Clinic, National Centre of modern Medicine and Dallas Medical Centre are the best general hospitals and clinics in Al Azra.
Which are the famous places of worship in Al Azra?
The most well-known places of worship in the Al Azra area are Sofyan Ibn Oyaynah Mosque, St. Michael's Roman Catholic Church and Shrinath Ji Temple.
What are the pros and cons of living in Al Azra?
Al Azra is a safe residential community. This location provides a contemporary way of life with exquisite villas and convenient amenities, including several schools. Nevertheless, individuals seeking housing within the lively heart of the emirate may need to explore other neighbourhoods.