About Sharqan, Sharjah
Sharqan is a posh residential development in Sharjah, located near the Arabian Gulf. Sharqan is a largely residential area with various old and new modern villas. It is a perfect place for families and professionals searching for a luxurious lifestyle due to its houses' vast layouts, contemporary designs, and high-end finishes. The residential units' room configuration varies between three, four, and five bedrooms.
Sharqan is the ideal neighbourhood if you're looking for a place to live with ample amenities nearby. It is a family-friendly neighbourhood with numerous amenities such as schools, medical clinics, supermarkets, and shopping malls. Compared to other neighbourhoods, the residential houses in Sharqan offer a gorgeous design with the utmost luxury at accessible prices.
Sharqan's lovely parks offer a calm getaway from the bustling city and are one of the neighbourhood's primary attractions. Al Majaz Waterfront Park is popular with families and visitors due to its scenic lake, play spaces, and picnic places. Al Montazah Park is another park worth visiting since it features a water park, an amusement park, and beautiful gardens.
Sharqan is nearby several museums and cultural facilities for individuals interested in history and culture. The neighbourhood has several cafes, restaurants, and bakeries, providing traditional Emirati food and international favourites.
Key Highlights of Sharqan, Sharjah
What's Great Here!
Serene and peaceful environment

Beautiful parks and gardens

Amenities like schools, hospitals, and supermarkets are nearby

Proximity to Sharjah's top attractions

Family-friendly community

Easy connectivity to other emirates
What Needs Attention!
Environmental sustainability

Maintenance and upkeep

Traffic congestion problem
Properties in Properties in Sharqan, Sharjah
Sharqan provides a variety of residential properties to accommodate various preferences and ways of living. The neighbourhood features villas and townhouses with breathtaking cityscapes and coastline views.
Villas are available in various sizes, ranging from three to six bedrooms and include adequate living space, private gardens and swimming pools. The villa flaunts a semi-furnished kitchen, bathrooms, and lavish interior design and architecture to impress the investors and tenants.
The villas are available for rent and sale at affordable rates. The best thing about the neighbourhood is that all the amenities like schools, hospitals, clinics, beaches, and amazing restaurants are within five-minute of the neighbourhood. Moreover, the locality also features banks and commercial offices to make running errands easier.
Apart from all these, the locality also features several sports facilities and a park to keep the residents healthy, well, and close to nature. It is one of the best places where residents can go out to spend an evening with their family and friends nearby the beach and have a fancy dinner with top-notch restaurants available in the locality.
Off-Plan Trends in Sharqan
In recent years, off-plan properties have been popular in Sharqan, with developers giving a variety of alternatives to customers. These properties have attractive payment plans, flexible financing choices and the opportunity to personalise the unit to the buyer's specifications.
However, there are off-plan trends in development or "ready to move" phases in or nearby Sharqan, Sharjah. However, several off-plan projects are planned for different localities in Sharjah. Investors and buyers can find and look at the other popular projects in nearby areas of Sharqan, like Al Sabkha, Al Qadisiya, and many more.
Rental Trends in Sharqan
The neighbourhood contains a variety of rental units. You can easily get four to six villas for rent in Sharqan, Sharjah. Sharqan's rent prices vary based on the property's size, location, and amenities. Villas and townhouses are often more costly than apartments because of their bigger size and private outdoor areas.
However, with the amenities and facilities offered by the villas for rent at Sharqan, Sharjah, the rents seem justified. The villas are perfect for small and large families, offering spacious living and bedrooms. Along with world-class features and the design of villas, the nearby amenities and high-class environment also attract families to find a rental villa in Sharqan, Sharjah.
By Budget
By Property Type
By Beds
Sale Trends in Sharqan, Sharjah
Sharqan consists of mix-use villa properties available for sale and rent. The Sharjah real estate market is facing pressure due to the high demand for people and the lack of residential units. That's why finding a villa for sale might be a little tough.
Moreover, from an investor's point of view, Sharqan is one of the upcoming and uprising communities in Sharjah. So, buying a property might help the investors get back the investment and have high returns every year. The five-bedroom villa offers a higher rental yield of 4.1% than four-bedroom villas with 3.3% on investment.
As a buyer, villas for sale at Sharqan, Sharjah, are one of the best shots at luxurious living with beaches, restaurants, and essential amenities at close distance. As per the real estate market rates and trends, villas are available at nominal rates. Investing in a property before the real estate values in Sharjah rise is best.
Public Transport
Sharqan's bus system is an affordable and easy form of transportation. The buses regularly travel throughout the day and cover many routes. The rates are affordable, and customers may pay with Sayer Cards, reloadable contactless smart cards.
Some of the bus lines passing through Sharqan are:
| Bus Line Number | Destination |
| --- | --- |
| 14 | Al Sharq Terminal to Sharjah International Airport Terminal |
| 99 | Al Jubail Terminal to Sharjah International Airport Terminal |
Amenities
Nurseries/Educational Institutes

Supermarkets

Healthcare Facilities

Places of Worship
Many schools and daycares for young children are available in the Sharqan. Sharqan's educational institutions provide a variety of course selections and extracurricular activities to meet the requirements and interests of their students. 
The educational institutions and nurseries in Sharqan are dedicated to creating a warm, engaging and secure learning environment to equip children and students with the information, skills and self-assurance they'll need to thrive in school and life. Below are the best schools and nurseries in Sharqan:
Al Khaleej Nursery

Al Amal Kindergarten 

The Canadian Preschool

Al Amaal English High School

The Emirates National School

Sharjah Autism Centre
Several huge supermarkets sell various goods, including fresh vegetables, packaged goods, home items and electronics. The grocery stores are noted for their high-quality items and affordable costs. These are the supermarkets in the neighbourhood:
Al Madina Supermarket

Burj Al Buteenah Supermarket

Craft Supermarket 

Binny's Supermarket

Carrefour
The healthcare facilities offer general medical services, such as consultation, diagnosis and treatment for various health concerns. These facilities are also outfitted with current medical equipment and staffed by competent medical experts who provide patients with superior healthcare services.
Also, several pharmacies in the area offer a vast selection of prescription and nonprescription medications, medical supplies and other healthcare-related items. The pharmacy is staffed with knowledgeable pharmacists who assist patients with advice and direction on the correct use of drugs.
Below are the healthcare facilities:
NMC Medical Centre 

Emirates International Medical Center

Aster Clinic 

Al Sarraf Specialist Clinic

Zulekha Hospital 

Emirates European Hospital
There are mosques in the neighbourhood that serve as religious centres for Muslims and as a location for daily prayers, Friday prayers and other Islamic religious activities.
In addition, the region is filled with churches constructed in the classic Christian architectural style and ornamented with religious symbols and works of art. Below are the places of worship in Sharqan:
Ja'afr Ibn Abi Talib

Mosque

Harith Ibn Alno'man Mosque

Al Quds Mosque

Al-Bara Bin Azeb Mosque

St. Michael's Roman Catholic Church

Russian Orthodox Church
Best Hotels in Sharqan, Sharjah
Sharqan is a renowned tourist destination with several hotels offering a variety of facilities and services. These hotels provide a variety of amenities, such as swimming pools, fitness centres, spas, and restaurants, to ensure that visitors have all they need for a pleasant and happy stay.
In addition, hotels in Sharqan place a premium on customer care, with staff members who are ready 24/7 to assist guests with any questions or requests. Sharqan hotels offer a variety of amenities and services to meet the demands of different types of tourists, whether they are there for business or pleasure. The best hotels in Sharqan are:
Coral Beach Resort Sharjah

Copthorne Hotel Sharjah

72 Hotel

Al Salam Inn Hotel Suites

Occidental Sharjah Grand

Sharjah Grand Hotel
Lifestyle
Shopping Centers/ Malls

Restaurants/Dining

Beaches Nearby

Leisure Activities Nearby
Sharqan includes several shopping centres and malls that provide locals and visitors with shopping options. Most of these shopping malls are nearby Sharqan and have parking, food courts, and entertainment areas. These are the famous shopping centres/malls in Sharqan:
Mega Mall

Al Zahia City Center

Sahara Center
The neighbourhood offers a thriving eating scene with alternatives for diners of all tastes and budgets. The city is renowned for its traditional Emirati, Middle Eastern and foreign cuisine. In addition to restaurants serving traditional cuisine, several restaurants in Sharqan provide Lebanese, Indian, Chinese, and Italian food. Several restaurants are renowned for their high-quality ingredients, inventive meals, and warm ambience. The best restaurants in Sharqan are:
Al Rawi Restaurant

Bu Qtair

Zahr El-Laymoun

Li Beirut

Al Fanar Restaurant and Café

Fuddruckers

Filli Café

Pak Liyari Restaurant
The district is located around the coastline of the Arabian Gulf and has several beaches that are famous among residents and tourists. Clear seas and soft sand make the beaches a popular destination for swimming, sunbathing and beach sports.
These beaches provide a variety of amenities, including water sports, beach chairs and umbrellas. The beach's pristine seas and lovely surroundings make it a popular location for photography and tourism.
These are the best beaches located nearby Sharqan:
Al Mamzar Beach Park

Al Khan Beach

Khor Fakkan Beach

Kalba Beach

Sandy Beach Park
There is something for everyone, from stunning beaches to cultural treasures in Sharqan, Sharjah. Popular recreational activities in Sharqan include beach sports, water sports, hiking, and cultural excursions. Moreover, visitors may tour surrounding museums, amusement parks, and animal sanctuaries. Sharqan is also recognised for its numerous parks and green areas, which provide an ideal backdrop for picnics and outdoor activities. Following are the leisure activities in Sharqan:
Al Qasba Canal 

Sharjah Aquarium

Sharjah Art Museum

Al Majaz Waterfront

Sharjah Heritage Area

Al Noor Island

Sharjah Discovery Center
Sharqan - Location Map and Landmarks
Distance and Commute Time
Sharjah International Airport is 16.4 km, and reaching there take around 18 minutes.

Al Khan Beach is 9.2 km, and reaching there take around 12 minutes.

Al Mamzar Beach Park is 17.6 km, and reaching there take around 20 minutes.

Saudi German Hospital is 3 km, and reaching there take around 4 minutes.

Sharqan Park is 1.2 km, and reaching there take around 2 minutes.

Grand Mall is 5.2 km, and reaching there take around 13 minutes.

Sharjah Art Museum is 4.6 km, and reaching there take around 8 minutes.
Sharqan, Sharjah
Ratings and Reviews
Mihran Al Ahmed
Downsides that make it less than ideal
I have lived in Sharqan for a few years now, and overall, I would say that it's a wonderful area to live in. The neighbourhood is quiet, with plenty of green spaces and parks. I find it aggravating since the neighbourhood has no public transit choices. Commuting to different neighbourhoods is tough, especially if you don't have a car.
Ashi Khan
Extremely congested roads during rush hours
The location is particularly handy, with easy access to Sharjah's major roads and other areas, and it is a wonderful area to reside in. Nonetheless, during rush hour, the roads may become extremely crowded. In addition, there are just a few shopping malls and shopping centres; therefore, there are few other entertainment options.
Patrik D'Souza
I highly recommend it to anyone looking for a peaceful community.
I thoroughly appreciate living in Sharqan. Those who wish to escape the city's bustle will appreciate the neighbourhood's serenity. One aspect of living in Sharqan that I value is the area's range of food alternatives. However, there are certain disadvantages to living in Sharqan, such as the absence of public transportation.
Samiya Akhbar
The best decision to have lived here
Having lived in Sharqan, Sharjah, for a few years now, I must say that I am pretty pleased with my decision to relocate here. The sense of community is one aspect of living in Sharqan that I most like. During the year, several neighbourhood events and activities are ideal for meeting neighbours and making new friends. In addition, the area's numerous small enterprises give Sharqan its particular character and charm.
Sachin Bapat
Safe and peaceful community
The neighbourhood's safety is a factor in my decision to award this community 4.5 stars. The well-lit streets and numerous security cameras give me a sense of safety and tranquilly. Moreover, the neighbourhood is warm and hospitable, making meeting friends and feeling at home simple.
Top Articles on Real Estate in Sharjah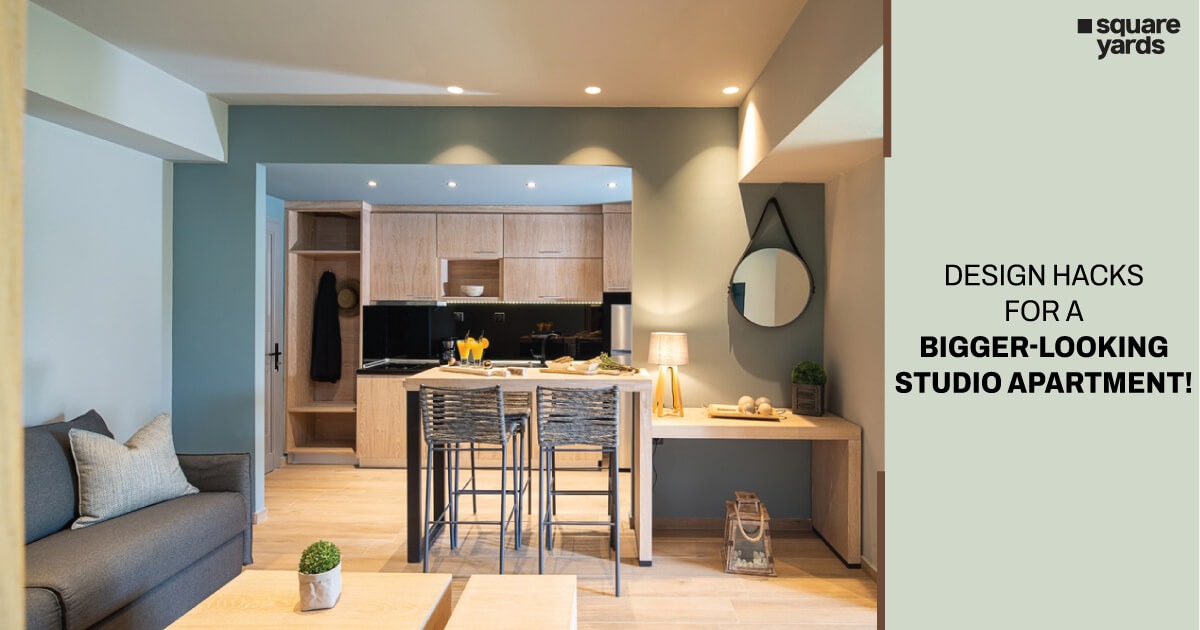 Nesto Hypermarket is a famous hypermarket chain in Sharjah. Most Nesto stores are spread close to the gated communities in…...
Frequently Asked Questions (FAQs)
Is Sharqan Freehold?
Yes, Sharqan is a freehold area in Sharjah, UAE.
What are the top attractions in Sharqan, Sharjah?
Some top attractions in Sharqan, Sharjah, include the Sharjah Golf and Shooting Club, Al Zahra Square, Al Majaz Waterfront, and Al Qasba.
How to get to Sharqan in Sharjah by bus and metro? And which is the nearest metro station?
Sharqan is connected to various districts of Sharjah by several bus lines, including routes 14 and 99. These buses operate often, and fares are reasonable.
Which are the best communities to live in Sharqan, Sharjah?
JKH Sharqan Villa and Sarrah Villa are a few of the best communities to live in Sharqan, Sharjah.
What are the best hotels and restaurants in Sharqan?
Some of the best hotels in Sharqan, Sharjah, include the Sharjah Grand Hotel, Royal Tulip 72 Hotel, and Sharjah Palace Hotel. Popular restaurants in Sharqan include The Terrace Restaurant, The Noodle Room, and Grill Shack.
Which are the famous malls and supermarkets in Sharqan?
Some famous malls and supermarkets in Sharqan include Sahara Centre, Ansar Mall, and Safeer Mall.
What are the best schools in Sharqan, Sharjah?
Some of the best schools in Sharqan, Sharjah, include Sharjah American International School, GEMS Millennium School, and Choueifat International School.
Which are the best hospitals and clinics in Sharqan, Sharjah?
The best hospitals and clinics in Sharqan, Sharjah, include Al Zahra Hospital, Zulekha, and Medcare Hospital.
Which are the famous places of worship in Sharqan, Sharjah?
The famous places of worship in Sharqan, Sharjah, include the Sharjah Mosque, Al Noor Mosque, and St. Michael's Catholic Church.
What are the pros and cons of living in Sharqan, Sharjah?
Some pros of living in Sharqan, Sharjah, include its proximity to major attractions, a wide range of amenities, and a diverse community. Some cons include high living costs, heavy traffic, and limited public transportation options.