About Al Ghafia, Sharjah
Al Ghafia is one of Sharjah's wealthiest and most attractive neighbourhoods. The only thing available in this upscale business district is apartments. Some of the most inexpensive apartment rental rates are in the northwest of the nation.
A neighbourhood in Sharjah called Al Ghafia is situated between the Al Azra and Al Sabkha neighbourhoods. This neighbourhood, close to the Ajman-Sharjah border, is dominated by sizable villas. A dependable network of public transit alternatives connects the region to the rest of the city. In addition, Al Ghafia is a popular area for renting villas.
While there are many places to dine, shop, and have fun nearby, the area is peaceful. The villas in the neighbourhood come with a wide range of useful amenities. Locals can relax at Al Ghafia Park, which is a nearby facility.
The community's modest and medium-rise apartment complexes and affordable rentals are perfect for small families and young professionals. Each apartment building offers its tenants a special selection of amenities and services. Some offer extras like a pool and 24-hour security, while others don't.
Also, it offers a variety of real estate investment options, some of which can yield higher financial returns. When searching for an apartment in Al Ghafia, Sharjah, it's essential to evaluate the features and services that each building offers.
Key Highlights of Al Ghafia, Sharjah
What's Great Here!
Offering 3 to a 6-bedroom villa

Easy access to the emirate of Ajman

Well-connected transport system

Close to amenities like supermarkets, malls, and hospitals

Family-friendly neighbourhood
What Needs Attention!
Noisy and crowded

Old buildings with a lack of modern facilities

Renovation of some buildings in the process
Properties in Al Ghafia, Sharjah
Al Ghafia is a residential area consisting largely of for-sale and rented villas. Various modern conveniences are provided in these villas, which have three to eight bedrooms. Most villas also include a kitchenette, cabinets, parking for one or two cars, and a separate room and bathroom for the housekeeper.
Villas with three to six bedrooms are the most common rental property in Al Ghafia. There are a lot of medium and low-rise apartment buildings around. Because of the city of Sharjah's affordable housing market, many foreigners, especially young professionals, are considering relocating to Al Ghafia.
There are both modern and historic buildings in the area. The brand-new apartments have state-of-the-art amenities like central heating and cooling systems and 24-hour security monitored by CCTV cameras. Yet, the area's older buildings lack any modern amenities. Some old buildings are updated to provide tenants with the most modern conveniences and safety standards.
Off-Plan Trends in Al Ghafia
It is the centre of several off-plan construction projects now underway to make Al Ghafia famous for its commercial and residential development. As a result of the increased demand for investment and rental properties in Sharjah, a wave of multiple residential apartment complexes are currently being constructed near one another and a prominent location within the city. This is happening as a result of the fact that Sharjah is experiencing an increase in the number of people looking to buy real estate there.
Most of the projects in the Al Ghafia district of Sharjah have progressed to the point where they are "ready to go." The off-plan apartment floor plans have coverage areas ranging from 900 to 1,700 square feet and are designed to accommodate one-, two-, and three-bedroom layouts. Every one of the structures features a comprehensive collection of amenities as standard, including video security via CCTV, elevators, children's play spaces, sand pits, indoor games, and a lot more.
Rental trends in Al Ghafia
A wide variety of one-bedroom, two-bedroom, and studio apartments are available. Studio flats typically range from 270 to about 550 square feet. Three- and four-bedroom villas, with floor plans ranging from 1800 to 3400 square feet, are the most in-demand housing choice. Spacious bedrooms, an airy living area, and custom kitchen cabinetry all come standard.
Research indicates a significant decline in the rental market beginning from 2020. Rental costs for smaller apartments decreased by 15% in 2020, while those for larger apartments decreased by 10%, and those for two bedrooms decreased by 4%. As of 2022, there has been no change in demand for studios, 2-bedroom flats, or 3-bedroom villas, but the demand for 1-bedroom units has dropped by a further 5%. New building projects and neighbourhood expansion may cause conditions to shift.
By Budget
By Property Type
By Beds
Sales Trends in Al Ghafia, Sharjah
People from all over the world can choose from a variety of freehold apartment options in Al Ghafia, Sharjah. The popularity of one- and two-bedroom apartments suggests they can be offered at reasonable prices. Apartments of similar size and layout might cost up to twice as much in other cities.
Villas in Al Ghafia, Sharjah, can be purchased with anywhere from three to eight or more bedrooms. The price of 3-bedroom villa changes depending on its size and amenities. The 6,000-square-foot mansion with six bedrooms is now available. A three-bedroom villa typically yields a return of 4.7% for investors.
Commercial real estate in Sharjah is a good bet because of its proximity to Al Ghafia and its many amenities. Businesses and homes in Al Ghafia, Sharjah, are currently on the market, and if purchased, they might increase profits and provide a steady stream of passive income through rent. Look for apartments in off-plan complexes that have desirable community features when house hunting.
By Budget
By Property Type
By Beds
Public Transport
Commuters who use public transit can get there using Bus E400. It connects to several nearby neighbourhoods via a variety of routes. The closest bus stations are a 9-minute drive away at the UAE Islamic Bank Bus Stop and the Ajman Grand Market bus stop. Taxis are another option for inhabitants of Al Ghafia Sharjah to go around the city. Some of the bus lines that stop in Al Ghafaa, Sharjah, are as follows:
| Bus Line Number | Destination |
| --- | --- |
| E400 | Ajman to King Fasal Road, Al Ghafia |
| E306 | Al Ghubabiba Bus stop to Sharjah Al Jubail Bus Stop |
| E307 | Deira City Centre to Sharjah, Gold Souq - 81 |
Amenities
Educational Institutions

Supermarkets

Healthcare Facilities

Place of Worship
The citizens of Al Ghafia can provide their children with first-rate educational opportunities thanks to the city's abundance of daycare centres, preschools, and elementary, middle, and high schools. The following are a few of the daycares, schools, and colleges in the Al Ghafia area.
Miracle Children Nursery 

Modern American International School

Aspam Indian International School 

Leaders Private School 

Lincoln University of Business and Management

University of Sharjah 

The American University of Sharjah
Al Ghafia has abundant stores, making buying necessities like milk and bread convenient. Shopping is made simple and quick for the residents of Al Ghafia by the abundance of supermarkets in the area. If you're looking for a great place to grocery shop in Al Ghafia, go no further than Al Madina. In addition to Al Madina, several additional supermarkets are in the Al Ghafia area of Sharjah.
Al Doha Supermarket 

Reshma Supermarket 

Al Madina Supermarket 

Spinneys

Carrefour 

Al Maya Supermarket.
At several clinics, medical care is available in Al Ghafia, Sharjah. These institutions provide state-of-the-art care in various specialities, including general medicine, physiotherapy, plastic surgery, dermatology, paediatrics, etc. They are conveniently located nearby, making reaching them in a crisis simple. In Al Ghafia, Sharjah, you can find any of the following hospitals and clinics:
Zulekha Hospital Sharjah

Al Zahra Hospital Sharjah

Al Qassimi Hospital

Oriana Hospital Sharjah 

Bab Al Shaab Pharmacy

Lulu Al Nahda Pharmacy 

Modern Al Riqqa Pharmacy LLC.
Al Ghafia and the surrounding areas of Sharjah are home to the city's sole mosque and Christian churches. Al Ghafia is home to several different places of worship, including:
Khawla Bint Tha'labah Mosque 

Umm Al Moamneen Aisha Bint Abi Bakr Mosque

King Faisal Mosque 

St. Michael's Roman Catholic Church

St. Martin's Anglican Church

St. Gregorios Orthodox Church 

Shiva Temple

Shiridi Sai Baba Mandir
Best Hotels in Al Ghafia
Al Ghafia is a commercial and residential area, so it is hard to find hotels here. However, it is along the Arabian Gulf Coast and Sharjah Beach; Al Ghafia comprises four-star and three-star hotels. These hotels provide ample amenities to make the stay comfortable at affordable rates. Some of the restaurants in Al Ghafia are:
Al Maha Regency Hotel

Crown Palace Hotel

Al Smou Hotel

Aldar Hotel
Lifestyle
Shopping Malls

Restaurants/Dining

Nearby Beaches

Leisure Activities
Several shopping malls and districts are available to residents inside the city limits of Al Ghafia. Here are just a few of the many malls you'll find in the surrounding area:
Al Shaab Village

City Centre Sharjah

Mega Mall Sharjah

Ansar Mall.
Al Hazzanah, not far away, is where you'll find Al Shaab Village. Al Shaab Village is home to over 250 shops, a movie theatre, and a wide selection of dining options. The shopping centre also has a pharmacy, a place to play indoor and outdoor games, and a store selling abayas.
Al Ghafia is home to several eateries serving various cuisines. Some popular options are:
Al Hanouf Public Kitchen

Al Aseel Public Kitchen 

Al Barah Public Kitchen

Blue Heron Restaurant

Maraseah

Al Qubtan 

The Gate Restaurant.
The emirate of Ajman, where numerous options for evening entertainment can be found, is only 15 minutes from Dubai. Examples include the Outside Inn, McGettigan's Irish Pub, and the Thirsty Horse.
Sharjah Open Beach, one of the city's most popular tourist spots, is far from Al Ghafia. It is perfect for spending the weekends and evenings sitting and unwinding close to the water's edge. Some other beaches nearby Al Ghafia:
Al Khan Beach

Ajman Beach

Al Fisht Public Beach
The best beach in Sharjah, Al Khan Beach, hosts free sporting events such as volleyball, beach tennis, and soap football. If you want to stay close to home but still experience the luxury of a beach vacation, the Sheraton Sharjah Beach Resort and Spa are only ten minutes away. It is a 5-star hotel on Sharjah's beach and features plush rooms, restaurants open around the clock, and a fitness centre.
Al Ghafia provides various entertainment options for spending quality time with family and friends. Some nearby points of interest include:
Cultural Square 

Sharjah Open Beach

Eye of the Emirates 

Al Ghafia Park
Culture Square is a wide plaza in the heart of Sharjah, flanked by some of the city's most notable landmarks. Among the exhibit's highlights is a 15-metre-tall sculpture of the Holy Quran by European sculptor Carlos Marinas Rubias.
The Sharjah Museum of Islamic Culture houses several excellent examples of Islamic art. Seven different exhibition spaces have been used to showcase artworks that are thematically related to the theme. Objects from the Mughal Empire, the Ottoman Empire, and the Umayyad and Abbasid dynasties are on display at the Sharjah Museum.
At Al Montazah Parks, you'll find a massive Ferris wheel with 42 climate-controlled cabins accommodating 336 people. At 60 metres in the air, the wheel offers a breathtaking view of the emirate below.
The nearby Al Ghafia Park is lovely to stroll, sit, and unwind with friends and family. Al Hayat Ladies Fitness offers Zumba classes once a week for women. Customers of a fitness centre can get their workouts started by choosing from a variety of intensity levels. Other gym options around Al Ghafia include Velocity Body Fitness, Grand Gym Body Fitness, and Stallions Gym.
Al Ghafia - Location Map and Landmarks
Distance and Commute Time
The drive to Sharjah International Airport will take only 14 minutes as the distance is just 3.4 Kilometres. 

The distance to Ajman is 2.7 kilometres and can be reached in 13 minutes.

Within 9 minutes, you may reach Sharjah Beach as the distance to go there is 2 Kilometres.

The trip to Sharjah's city centre only takes 10 minutes as the distance is 2.3 kilometres. 

It takes about 33 minutes to reach Sharjah Garden City by car, as the distance is 7.8 kilometres.
Al Ghafia, Sharjah
Ratings and Reviews
Kuber Ahmed
The best thing about the Al Ghafia neighbourhood is that the villas are available at extremely affordable rents. The rents decreased significantly in old buildings here. However, considering the amenities and facilities, I choose a villa in newer surroundings. The neighbourhood is noisy but can be ignored because the apartments are available at reasonable rates, unlike other localities in Sharjah.
Fiza khan
Off-plan properties here are the best bet!
There are several off-plan trends in progress in Sharjah. However, the plans in Al Ghafia promise higher rental yields. As an investor, I can say when the area is developed properly with high-class amenities, the area will be in high demand. There is a downfall in the sale and rental trends in Sharjah due to the neighbourhood's lack of amenities and modern facilities. The government is working on the issue, and the Sharjah properties will soon bloom and flourish.
Gujju Raipuriya
Lack of commercial spaces
Being in a strategic location alongside a port, the Arabian Gulf coast, and a nearby airport, it is one of the best localities to purchase commercial space. However, due to the high demand, finding commercial spaces for rent is a little tough.
Nisha Sah
Many buildings are undergoing renovation
Al Ghafia has several old buildings that lack modern facilities, like AC units and proper ventilation. So, it becomes a little tough to spend summers here. That's why several buildings are being renovated to meet the tenants' requirements. However, due to renovation, there is a lot of noise in the neighbourhood and pollution. The rumbles are on the road, which is another problem.
Shazwan Khan
Best for affordable tourist accommodation
Recently, I came to Sharjah for office work, and Al Ghafia offered some satisfactory accommodation at affordable rates. All the famous places in Sharjah are nearby Al Ghafia, so after my work, I thought of exploring Sharjah. I had a nice time here, exploring Sharjah's culture and beaches.
Top Articles on Real Estate in Sharjah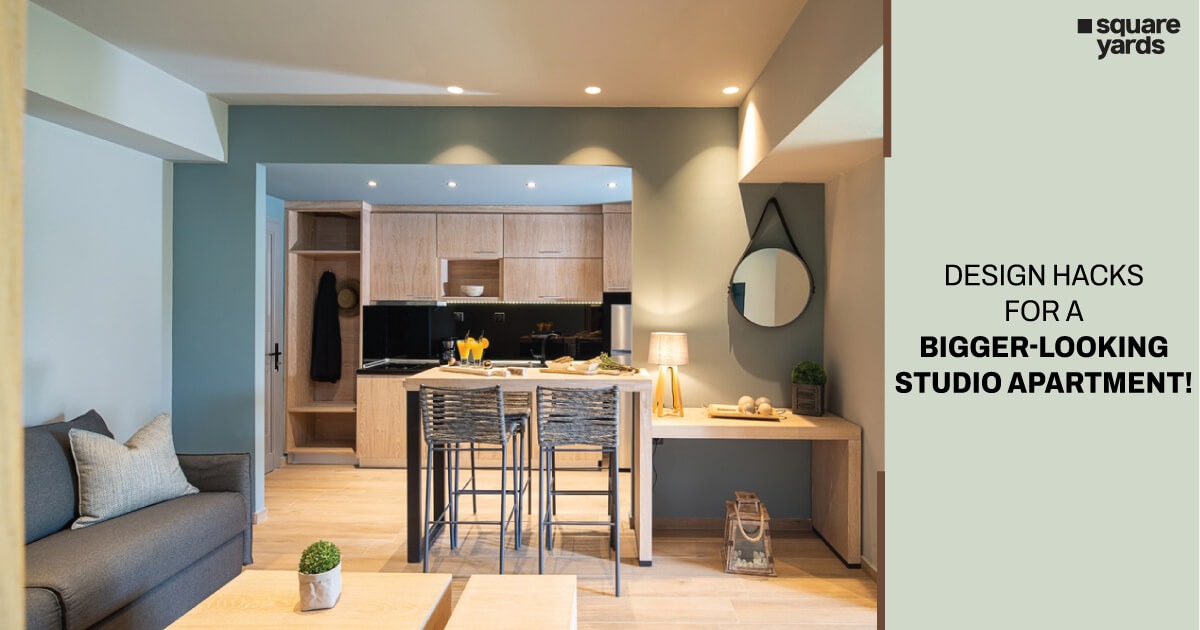 Nesto Hypermarket is a famous hypermarket chain in Sharjah. Most Nesto stores are spread close to the gated communities in…...
Frequently Asked Questions (FAQs)
Is Al Ghafia freehold?
Yes, Al Ghafia is the most sought-after freehold area in Sharjah.
What are the top attractions in Al Ghafia?
Attractions around Al Ghafia include Nasserya Park, Sharjah Museum, Sharjah Art Museum, Sharjah Culture Museum, and Al Gafia Park.
How to get to Al Ghafia in Sharjah by bus and metro?
To reach Al Ghafia take bus E400; the nearest metro station is Al Nahda.
Which are the best communities to live in, Al Ghafia, Sharjah?
Al Rahmaniya and Hoshi are the best places to rent a 3 to 6-bedroom villa in Al Ghafia, Sharjah.
What are the best hotels and restaurants in Al Ghafia?
Crown Palace Hotel, Al Smou Hotel, and Aldar Hotel are some of the best hotels and restaurants in Al Ghafia.
Which are the famous malls and supermarkets in Al Ghafia?
Spinneys, Sharjah Mega Mall, and Al Maya mall are some of the area's shopping malls and grocery markets.
What are the best schools in Al Ghafia, Sharjah?
Some of the world's most prestigious schools are Miracle Garden Nursery, American International School, and the American University of Sharjah.
Which are the best hospitals and clinics in Al Ghafia?
The best general hospitals and clinics in Al Ghafia are Zulekha Hospital, Lulu Al Nahda Pharmacy, and Oriana Hospital.
Which are the famous places of worship in Al Ghafia?
The most well-known place of worship in Al Ghafia is King Faisal Mosque, St. Michael's Roman Catholic Church, St. Martin's Anglican Church, and Shiva Temple.
What are the pros and cons of living in Al Ghafia?
If you're looking for a family-friendly community in Sharjah, go no further than Al Ghafia. Locals need to realise that the quickest route to the emirate's other neighbourhoods, where things like shopping malls and trendy eateries can be found, is not through their own. Because the closest bus stop is a 10-minute drive away, those who rely on public transit may also experience some inconvenience.