About Industrial Area, Sharjah
Sharjah is one of the major and biggest industrial zones in the United Arab Emirates (UAE), also referred to as "the Industrial Area". It contributes around 16% of the Emirates' GDP, following the real estate and business sectors. The industrial area comprises 19 subdivisions, including two free zones being a part of this subdivision. More significantly, the Industrial Area Sharjah represents the second-largest industry that supports the expansion and development of the whole of the Emirates.
For 40 years, Sharjah has provided zoning areas for various industrial development projects. Today, we see a vast, forward-thinking population devoted to business and manufacturing operations. The Industrial Area is a premier site in the country's third-largest city and is close to the boundary dividing Sharjah from Dubai. Industrial Area was built near the city's waterfront areas, allowing residents to take advantage of the best of both metropolises. 
The Industrial area encompasses industrial and commercial properties along with a few residences. In the Sharjah Industrial Area, there are 18 industrial zones of various sizes and locations. The largest sub-communities are located nearer to Dubai on Maliha Road in Zones 1, 2, 3, 10, and 11. (S112). On the other side of Maliha Road lie the sizable settlements of Zones 4, 5, 6, and 13, respectively. The remaining areas are quite small and are located on the boundary between Dubai and Sharjah. 
Located east of the neighbourhood on Sheikh Mohammed Bin Zayed Road (E311), Muwailih Commercial, a mixed-use neighbourhood, also forms a part of the Industrial Area. The Sheikh Mohammed Bin Zayed road, the city's main thoroughfare, runs along Muwailih Commercial's western boundaries just north of the boundary between Sharjah and Dubai.
Key Highlights of Industrial Area, Sharjah
What is Great Here!
Wide variety of Industrial and Commercial Projects

Access to a Wide Range of Educational Options

Plenty of Parking Spaces

Several Medical Facilities Nearby

Affordable Multi-cuisine Restaurants

Well-designed Road Layouts

Bus and Taxi Availability
What Needs Attention!
Limited Residential Properties

Lacks the same Feeling of Community

No Metro Connectivity
Properties in the Industrial Area, Sharjah
The development is mainly concentrated on commercial properties such as offices, showrooms, shops factories, open yards, labour camps, and industrial lands. In certain areas of the Industrial Area, there are modest but considerable numbers of residential properties. However, these residential are majorly rental properties; hence, investors will have few alternatives in buying properties. 
Governmental establishments such as the Sharjah Municipality Centers Department, SEWA Customer Happiness Center, Sharjah Water Treatment Plant, and Sharjah Municipality Tenancy Contract Department are located in the sub-district. Sharjah Sports Club and Sharjah Cricket Stadium are also located there. Popular automotive manufacturers have showrooms and workshops in Industrial Area 12.
Commercial and self-storage space is available at a warehouse in the Industrial Area. They are all connected to SEWA, have built-in restrooms, and are under CCTV surveillance. Shops in Industrial Areas have central air conditioning, a power backup system, a separate area for the reception area or waiting area, garbage disposal, a cleaning service, security personnel, and CCTV security. 
The Industrial Area is divided into different numbers, from Industrial Area 1 to Industrial area 19. Residential flats may be found in the Industrial Area, and most residents are local enterprises' employees. There are studios and two-bedroom apartments available. In the Industrial Area, there is a great demand for studio apartments. Moreover, Industrial Area 1 is quite popular because Sharjah Industrial Area 1 is in a prime location with affordable 1-bedroom apartments for rent connected to the major road network. Industrial Area 5 is the second most popular neighbourhood.
Numerous facilities are available in the apartments, including central air conditioning, power backup, WiFi, a 24-hour concierge, cleaning services, garbage disposal, an intercom system, and nearby eateries, canteens, and healthcare services. Additionally, there are labour camps for hire in the Industrial Area. The number of rooms or camps varies among the labour camps.
Rental Trends in Industrial Area, Sharjah
The Industrial Area, which is a significant commercial and industrial centre, provides a good amount of office space for rent. In its 18 industrial zones of varied sizes, the community offers a diverse range of commercial and industrial projects. Among the largest sub-communities are Zones 1, 2, 3, 10, and 11. You can get furnished offices, co-working spaces, showrooms, and retail establishments on rent. 
Apartments in the Industrial Area are reasonably priced and have 1 to 2 bedrooms. These apartments range in size from 730 square feet to 1,200 square feet. There are huge living rooms, dining areas, baths, well-equipped kitchens, and bedrooms with built-in wardrobes. Building facilities include a reception room, intercom, housekeeping services, broadband internet, trash disposal, designated parking spaces, and a 24-hour concierge.
Depending on the location and cover area of the property, the rental trend in an industrial area may vary. Likewise, labour room rents may vary depending on the amenities it provides and the number of rooms offered.
By Budget
By Property Type
By Beds
Sale Trends in the Industrial Area, Sharjah
There are a limited but substantial number of residential properties in several sections of the Industrial Area. People who wish to reside in the area can think about purchasing an apartment in Industrial Area. However, investors will have limited options when buying properties because these residential homes are mostly rental properties. 
Various alternatives are available to businesses looking to purchase a commercial or industrial location. In the Industrial Area, there are warehouses for sale. They provide enormous power for industrial operations and cover 40,000 square feet. Additionally, businesses have the choice to purchase a factory in Industrial Area. It provides all the amenities you require to run your business.
Public Transportation
The Industrial Area has several designated parking places. The facility has well-planned road layouts, and parking spaces since trucks and other large vehicles are essential for moving supplies and equipment to and fro. Additionally, some truck depots have space for two or more vehicles at once.
The neighbourhood of the Industrial Area benefits from passenger bus services that go inside and outside the city. Along King Faisal Street (S112), there are several bus stops from which you may go to the city centre or within the neighbourhood. Taxis are another suitable choice for transportation in the Industrial Area. Some of the main bus routes are -
| Bus Line Number | Destination |
| --- | --- |
| E303 | Union Square Bus Station – Sharjah Al Jubail |
| E303A | Sabkha Bus Station – Al Jubail |
| E307A | Abu Hail Metro Bus Stop – Al Jubail |
| E400 | Ajman – Union Square Bus Station |
Amenities
Nurseries / Educational Institutions

Supermarkets

Healthcare Facilities

Places of Worship
Although it is an industrial neighbourhood, there are several nearby schools available for children. Most of the schools are located conveniently on University City Road, away from the hectic industrial area. Furthermore, schools in Muwailih Commercial can be easily accessed from the Industrial Area. The area is home to several local and international educational institutions. Some of the top schools in the Industrial area are –
Australian International School 

Delhi Private School Sharjah.

Gulf Asian English School

India International School 

Our Own English High School

Providence English Private School

The International School of Choueifat
Universities
To the east is the neighbouring community of University City. This distinguished educational area is to Sharjah, what Dubai Knowledge Park is to Dubai. University City is a multifaceted academic development that houses a wide range of educational institutions, many of which cater to students pursuing higher education. Among the several institutions here are –
American University of Sharjah

Higher Colleges of Technology

Police Science Academy.

University of Sharjah
In the Industrial Area, supermarkets are in no short supply. These supermarkets stock a range of everyday items to pick from. It offers dairy, poultry, pulses, snacks and other confectionary items. Some famous supermarkets are –
The Lulu supermarket in Sharjah is very well-liked by residents since it contains a large assortment of food products. The supermarket has sections for groceries, fresh food, fish and meat bread, dairy, snacks and pizzas, hot food, coffee shops, and a deli, as well as sections for clothing, footwear, electronics, household appliances and essentials, fashion, health, and beauty products. The fact that the store has a wide variety of gluten-free products will please those who are intolerant to it.
Macro Emirates Supermarket
Although there is a limited selling area, there is a wide selection of freshly prepared items. They provide numerous grocery items from high-quality brands at incredibly low costs. They sell a large range of food and home goods, including meat, dairy, fresh fruit, canned and packaged foods, cleaning supplies, pharmaceutical items, and groceries, in addition to everyday need items and stylish accessories.
There are several healthcare facilities, including hospitals and clinics, in Industrial Area that offer residents access to high-quality, reasonably priced healthcare services. The multispecialty clinics in the industrial area primarily serve the requirements of the working class in terms of basic healthcare. Some of the popular healthcare facilities are –
Al Furqan Medical Centre LLC

Al Sanaiya Al Jadeeda Medical Centre 

Al Shifa Al Khaleej Medical Centre

Apple Clinic Noor Al Madinah Medical Centre

Mega Medical Centre

Mother and Child Care Medical Centre

Sahar Medical Centre

Thumbay Medical and Dental Specialty Centre
Mosques are widely spread out over the district and are strategically placed. Famous Mosques in the Industrial Area include –
Bilal Masjid

Hassan Jabir Mosque

Mu'qal Ibn Sinan Mosque
Christians can access several religious facilities in the Al Yarmook community, which is just 15 minutes drive away. A few of the popular churches are –
CSI Tamil Church.

Grace Evangelical Church 

Marthoma Parish Sharjah

St. Gregorios Orthodox Church

St. Michael's Roman Catholic Church
Locals who practice Hinduism and Sikhism must travel to the temples in Dubai's Bur Dubai neighbourhood, which is 22 minutes drive away. Some of the temples and gurdwara found in this area are –
Shiva Temple

ShrinathJi Temple 

Sindhi Gurdarbar
Best Hotels in the Industrial Area, Sharjah
There are several popular hotels in and around the Industrial area. For people visiting the place for business purposes, there are many hotels that have convenient links between the hotels and central business areas. Moreover, several renowned hotels are providing regional cuisine, so those who enjoy or want to enjoy the local cuisine can stay in these hotels. Some of the famous hotels are -
Pullman Sharjah

Golden Tulip

Al Maha Regency

Luxe Grand Hotel Apartments

Aldar Hotel

Aryana Hotel
Lifestyle
Shopping Centres / Malls

Restaurants / Dining

Beaches Nearby

Leisure Activities Nearby
In addition to its contemporary malls, Sharjah also draws tourists with its many independent retailers and unique souks (bazaars). From handcrafted trinkets to some of Sharjah's tasty specialities, the choice of things available here is quite diverse.
Sharjah City Centre
The biggest and most prominent malls with more than 143 retail brands.

12-screen VOX Cinema.

Outstanding dining options that provide delectable cuisine and first-rate customer support.

Magic Planet, a gaming venue, is a leading family entertainment centre.

Facilities such as baby Changing Rooms Facilities, MallConnect Free Wi-Fi, prayer rooms, tourist information, valet parking, and a car wash.
Danube Home
Spread across a 60000 sq. ft. area and is the largest retailer for furniture shopping

One-stop solution for all home interiors

Ample parking space and modern amenities
In the Industrial Area, there are many affordable eateries. Asian expats will appreciate the availability of several sub-continental eateries.
Lazeez Manosalwa Restaurant 

Pak Sarhad Restaurant.

Sindh Palace Restaurant
There are some fast-food establishments on the development's eastern side, including
Astoria Burge

Freedom Pizza

Italiere 

Potato Station 

The Pasta Workshop
Sharjah's top breakfast spots is just a short distance away. Some of them are –
Qasr Lahore Restaurant

Molten Chocolate Café

Rajasthan Al Malaki

Road House American Dinner
Al Khan Beach, which is only 18 minutes away from the development centre, is the nearest beach. It is a 600-meter strip of sand. For fans of water sports like parasailing and surfing, this beach offers a variety of amenities and activities.
If you enjoy reading, you may visit Sharjah Library, which is close to Cultural Square. 

The Star Cineplex on Al Wahda Street would undoubtedly become your go-to weekend destination if you enjoy seeing the latest movies in your free time. 

People with a keen interest in provable theories and findings can visit Sharjah Science Museum. However, if they are more interested in history, they should visit the Sharjah Archaeological Museum.

Sharjah Cricket Stadium is a spectacular landmark that Industrial Area takes great pride in.

The area is home to a substantial number of sports facilities, including Sharjah Sports Club in Industrial Area 5 and Sharjah Wanderers Sports Club in the Samnan neighbourhood. 

You can visit Sharjah Auto Parts Park, an outdoor park, for a distinctive experience. The park is environmentally friendly and has a green area for guests to relax in after a busy day. To look appealing and save waste, this park's themed décor was made using recycled vehicle parts.

Fitness enthusiasts may explore the different options available in Muwailih Commercial with only a short trip to some of the best gyms in the neighbourhood. Also, you can enjoy a range of therapeutic techniques that originates from Thailand, the Philippines, India, and Sweden. 

The Expo Centre Sharjah in Al Khan, which is a short drive away, hosts several tradeshows.
Industrial Area - Location Map and Landmarks
Schools Near by Industrial Area Sharjah
Distance and Commute Time
The distance between the Industrial area and the airport is 15 km distance and takes about 17 minutes to reach.

The distance between Industrial Area and Sharjah Cricket Stadium is 5.3 km and takes about 13 minutes to reach.

The distance between Industrial Area and Sheikh Mohammed Bin Zayed Rd is 6.1 km and takes 9 minutes to reach.

The distance between Industrial Area and Sharjah Ring Road is 6.1 km and takes 8 minutes to reach.
Industrial Area, Sharjah
Ratings and Reviews
Nadeem Ashraf
I purchased a two-bedroom apartment in this building last year, and I am extremely happy with the building's overall quality. It has recently been upgraded, and it is quite tidy and cosy. Sometimes it can get noisy due to neighbours moving things around. The cooling charges are on the higher side, and management does not care to reply to emails and problems promptly.
Vidhyut Kannan
I rented a one-bedroom apartment on the 16th level of a gated community. Overall, a good building in terms of layout, location, and construction quality (even if it does feel a little outdated), including nearby amenities, and transportation, The maintenance of the property would be my biggest grievance. There is some traffic noise as well, but since I reside on the 16th level that it isn't a problem.
Suranjana Thomas
Good amenities and maintenance
Spacious flats, complete with all amenities, and perfect parking space, make this the ideal spot to reside with family. Excellent landscaping and maintenance, well-kept building. All that is required to upgrade the children's play area into a children's learning area/playground is to enhance the facilities. The gym has to be updated, among other facilities.
Nisha Khaleed Begum
We moved in because it was tidy and decent, had excellent security and clean hallways, is family-exclusive, has a gym and a pool that was chiller-free and was reasonably priced. However, after a few months, the bathroom ceilings were leaking, despite several repairs being done. There is no balcony to dry clothes.
Sheetal Sanyal
I live in a copious flat with a big living area. The price was reasonable, especially when compared to downtown. We recently relocated, and thus far it's been a wonderful experience. Good amenities and a gym. Although the apartment is rather large, the taps and cabinets already require a lot of maintenance.
Top Articles on Real Estate in Sharjah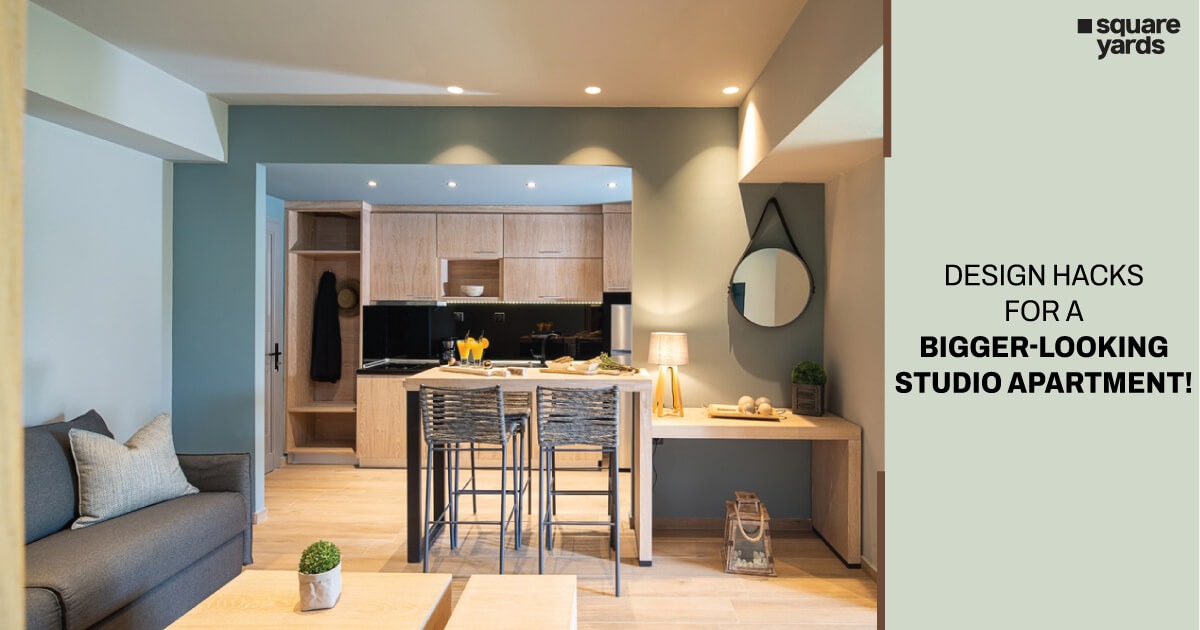 Nesto Hypermarket is a famous hypermarket chain in Sharjah. Most Nesto stores are spread close to the gated communities in…...
Frequently Asked Questions (FAQs)
Is Industrial Area Freehold?
Yes. As one of Sharjah's free zones, the Industrial area offers industrial projects free zoning areas with 100% ownership.
What are the top attractions in Industrial Area?
Some of the major attractions you can find in the Industrial area are Sharjah Library, Sharjah Archaeological and Science Museums, Theme-based Auto Parts Park, and Sharjah Cricket Stadium, among others.
How to get to Industrial Area by bus and metro? And which is the nearest metro station?
The Industrial Area benefits from passenger bus services that span city boundaries. Along King Faisal Street (S112), there are several bus stops from which you may go to the city centre or within the neighbourhood. 
Which are the best communities to live in the Industrial Area?
According to top searches on property websites, Industrial Areas 1, 5, 11, 12, and 4 are the most popular communities to reside in, with some government establishments located in these areas
What are the best hotels and restaurants in Industrial Area?
Some of the best hotels are Pullman Sharjah, Golden Tulip, and Al Maha and some of the famous restaurants are Sindh Palace Restaurant, Lazeez Manosalwa Restaurant, and Pak Sarhad Restaurant, Qasr Lahore Restaurant, Freedom Pizza, among others.
Which are the famous malls and supermarkets in Industrial Area?
Sharjah City Centre is a famous shopping centre, with a curated selection of fashion and lifestyle retailers, a hypermarket, a sizable food court, and a kids' amusement area. The Macro Emirates supermarket and Lulu Hypermarket are two famous supermarkets selling a wide range of products, including groceries, electronics, and home essentials.
What are the best schools in Industrial Area?
Popular schools include Our Own English High School and the International School of Choueifat. The latter is ranked among Sharjah's best Indian schools. Then there is Australian International School that offers the Australian curriculum up through Grades 10, 11, and 12. The institution is one of Sharjah's most prestigious schools.
Which are the best hospitals and clinics in Industrial Area?
In the Industrial Area, there are several hospitals and clinics. Popular healthcare facilities include Sahar Medical Center. Al Sanaiya Al Jadeeda Medical Center, Mega Medical Center, Mother, Child Care Medical Center, and Russian Hospital. 
Which are the famous places of worship in the Industrial Area?
Mosques are widely spread out over the district and some of the famous mosques are. Bilal Masjid, Mu'qal Ibn Sinan, and Hassan Jabir. Sikhs and Hindus need to travel to Bur Dubai (22 minutes) to visit temples (Shiva & Krishna) and gurudwara. For Christians, there are many churches found in al Yarmook, 15 minutes away from the Industrial area.
What are the pros and cons of living in the Industrial Area?
There are several dedicated car parking spaces, well-designed road layouts, and parking bays. Even though it is industrial, there are many good schools. apartments are spacious and reasonably priced. Being in industrial areas there are not many options to buy property. Traffic and congestion during peak hours of commuting.