About Al Majaz, Sharjah
Located in the heart of the capital of the Emirate of Sharjah, Al Majaz is one of the most sought-after residential areas of the city. Built on the Khalid Lagoon curve, Al Majaz oversees the seawater flowing in the Arabian Gulf. The locality is home to state-of-the-art architecture, with its jaw-dropping low, mid, and high-rise buildings adding to the magnificence of its skyline.
The area also offers opportunities for innumerable leisurely activities, which attract tourists from across the globe to indulge in its luxury. One of the top attractions is the Al Majaz Waterfront, spreading across a vast expanse of 231,000 square feet. It offers recreational activities matching the vibe of adults with its serene landscapes, international restaurants, and cafés offering lip-smacking cuisine.
It considers young children with its fun-filled Splash Park and playgrounds. The fertile Islamic culture of the city finds embodiment in the majestic Al Taqwa mosque within the periphery of the Al Majaz park. When visiting the area, witnessing the coveted spectacle of the Musical Fountain is a must.
Apart from the extravagance of the Waterfront, Al Majaz offers top-notch apartments for rent and ownership. The affordability that meets with class design and services makes Al Majaz a great family-oriented area.
Key Highlights of Al Majaz, Sharjah
What is Great Here!
Commutable Location

An Abundance of Amenities

Quality Living Experience

Innumerable Attractions

Recreational Activities

Restaurants Offering International Cuisine

Affordable Living

State-of-the-art Healthcare Facilities
What Needs Attention!
Torrid Summers

Commercial Hustle-Bustle
Properties in Al Majaz, Sharjah
Initially developed as a tourist hub, Al Majaz has advanced into one of the most coveted residential and commercial areas. Its abundance of shops, apartments, and offices available for ownership and rent makes the area stand out in Sharjah. Al Majaz offers plenty of housing options at affordable rates.
Al Majaz split into three sub-communities; Al Majaz 1, Al Majaz 2, and Al Majaz 3. Among the three, Al Majaz 1 boasts the preference of tenants and tourists as it includes most of the attractions.
Studio apartments are immensely popular in the area and are available at reasonable prices. However, anything between a studio apartment and a 3BHK flat in Al Majaz is readily available. From cosy flats with a view of Khaled Lake to extravagant duplex flats overlooking awe-inspiring architectural marvels like the Canal Star Tower and Al Qasba canal, Al Majaz offers residential options of myriad sorts. Proximity to world-class amenities is also available to the dwellers.
Off Plan Trends in Al Majaz, Sharjah
Infrastructural developments are on the rise in Al Majaz. The area houses an assortment of off-plan properties for rent. Several apartments and development activities are also in full swing in the area. Al Majaz will also witness several future projects that are underway in other clusters in times to come.
There are several upcoming projects in Al Majaz with ample facilities that garner the attention of prospective buyers. Ready-to-move projects in the ever-flourishing area include Lamya Tower, Thuraya Al Majaz Building, and Sarh Al Emarat Tower. Sarkoa Tower is one of the most popular off-plan properties in Al Majaz, offering a lake view.
Rental Trends in Al Majaz, Sharjah
Al Majaz, often called the beating heart of Sharjah, features praise-worthy apartments and duplexes readily available for rent. The residential options range from studio apartments in Al Majaz to 3BHK flats attracting families and singletons alike.
Al Majaz abounds in architectural marvels, which add to the aesthetics of its skyline and provide an eye-pleasing sight to its residents and tourists. Properties for rent in Al Majaz come at immensely affordable rates. One can also avail of free parking space in the rental properties available in Al Majaz.
By Budget
By Property Type
By Beds
Sale Trends in Al Majaz, Sharjah
Located along the Buhaira Corniche, there are numerous apartments for sale in Al Majaz. The area encompasses various eye-catching and picturesque vistas that add to its visual appeal and beauty. Another jewel in its crown is that it is regarded as one of the most sought-after localities to buy and rent apartments in Sharjah.
It is a good investment choice for real estate buyers owing to its proximity to all the basic amenities and social infrastructure. The ROI for properties for sale in Al Majaz, Sharjah, is 6.4%. The residential options embodying quality facilities and infrastructure are suitable for long-term rentals.
By Budget
By Property Type
By Beds
Public Transportation
Commute in Al Majaz is not much of a problem. Hailing a taxi can help you move in and around the neighbourhood easily. Buses are not easily available as there are no bus stops located in the area. The Al Jubail bus stop is the nearest to the area from where buses pass Al Majaz and are immensely useful to travel to other parts of Sharjah and Dubai.
Several bus lines are operational in Al Majaz-
| Bus Number | Destination |
| --- | --- |
| E400 | Lulu Hypermarket |
| E303 | Dubai Mall |
| E304 | Khalifa Park |
| C18 | Coffee Museum |
| E400 | Marina Mall |
| E101 | Abu Rabuh Saeed Mosque |
| E307/ E303A | Dubai Airport |
| E303A | Al Barsha School, Dubai |
| E307A/ E306 | Dubai Hospital |
| E307 | Dubai International Stadium |
Amenities
Nurseries / Educational Institute

Supermarkets

Healthcare Facilities

Places of Worship
Al Majaz, Sharjah, ensures its residents have easy access to nurseries, secondary schools and universities. Some of the well-known institutes in the neighbourhood are-
Five Kids Nursery

Al Mazaya Private School

Progressive English School

Al Symphonia Institute

The International School of Choueifat (following the SABIS curriculum)

Victoria International School (following the Australian curriculum)

American University of Sharjah

University of Sharjah
When talking about shopping avenues, the supermarkets of Al Majaz in Sharjah are the absolute best. The residents also have the option of online shopping from reputed online stores that promise speedy delivery of fresh groceries and much more. The supermarkets are close to Al Majaz, ensuring easy access to residents and giving them a taste of comfortable living in the neighbourhood. 
Jesr Al Majaz Supermarket

Nesto Hypermarket

Viva Supermarket

Al Majaz Mall

Istanbul Supermarket

Al Majaz Grocery

Al Fatour Supermarket

Al Madina Hypermarket
Al Majaz provides advanced healthcare facilities and employs highly trained professionals to give medical and surgical aid to dwellers. The medical units in Al Majaz are within a 10-minute drive distance. Some of the renowned fertility centres, clinics, and hospitals of Al Majaz, Sharjah, are-
Sharjah Corniche Hospital

Medcare Hospital

Oriana Hospital
Residents of Al Majaz in Sharjah have access to various places of worship. The secular neighbourhood is home to many churches, temples, and mosques. One can reach the Al Yarmook area within 15 minutes. Given below are the names of the churches that one can find in Al Majaz-
Church United – Sharjah

Marthoma Paris Sharjah

Russian Orthodox Church
Within a 22-minute drive, Sikh residents can visit Gurudarbar near the temples listed below-
Shiva Temple

Shiridi Sai Baba Mandir
Mosques are found in abundance in Al Majaz in Sharjah. Some of the best-known mosques in the neighbourhood are-
Al Ansar Mosque

Al Salam Mosque

Al Noor Mosque
Best Hotels in Al Majaz
Al Majaz has several lavish hotels around the area to provide a taste of comfort and luxury for residents. The Buhaira Corniche Road has several 4-star and 5-star hotels for its visitors. One can experience elaborate buffets and exquisite suites in the lap of opulence and luxury in hotels and resorts in Al Majaz, Sharjah.
Golden Tulip Sharjah

Al Majaz Premiere

Hilton Sharjah

Holiday International

Marbella Resort

Crystal Plaza Al Majaz Hotel
Lifestyle
Shopping Centres / Malls

Restaurants / Dining

Beaches Nearby

Leisure Activities Nearby
Al Majaz serves retail therapy at its best. The neighbourhood's numerous shopping centres and malls offer the residents convenient shopping options. Some of these are: 
Al Safeer Market

Al Fardan Centre

Blue Souq Shopping Centre

Md. Kamruzzaman

Karakeeb Outlet

Wonder Island Centre

Nesto Hypermarket
We come bearing glad tidings for all the foodies as Al Majaz houses an extensive range of restaurants, lounges, and cafés that serve from across cuisines like Emirati, Lebanese, Turkish, and Yemeni, to name a few. Some of the restaurants are:
Al Fanar Restaurant

Al Shewaa Cafeteria

Tareeq Al Buhaira

Al Bait Al Baghdadi

Restaurant & Sweets Dhiya Al Sham and Hannouf Restaurant
What are vacations without visiting beaches, right? Al Majaz has great beaches for families and singletons. They are full of fun water activities and are secure at any time of day.
The beaches in Al Majaz in Sharjah serve as the ultimate getaway for tourists and residents alike from the bustling city. Opting for a beach resort can further enhance your experience. Some of the beaches in Al Majaz are:
Al Mamzar Beach

Al Khan Beach

Sharjah Beach
Al Majaz features some of the best leisure activities. Tourists and residents can find entertainment options in and around Al Majaz, Sharjah. Bedouin and Emirati cultures are manifested amply in the city of Sharjah. The Al Montazah Park houses the Eye of the Emirates, a massive Ferris wheel. Some of these places for activities are: 
The Eye of the Emirates, Al Montazah Park

Al Majaz Waterfront Park

Al Qasba Canal
The Waterfront also offers amenities like mini golf, Splash Parks, and Musical Fountain that attracts visitors from lands far and wide. One can find jogging tracks here. At a 10-minute drive from the neighbourhood, one can head to Al Noor Island, a leisure landmark. Museums, art centres, and aquariums are among the top attractions in Al Majaz. The Sculptures Park is a treat to the eyes of artisans who are visiting.
The Al Majaz Amphitheater in Sharjah also hosts several exuberant festivals and international events around the year, including fireworks, fountain shows, and competitions.
Sharjah Fringe Festival

Sharjah Light Festival
Al Majaz - Location Map and Landmarks
Distance and Commute Time
The distance from The Sharjah International Airport is 21.3km which takes 29 minutes to cover.

The distance from Al Wahda Rd, Subway 1, the closest metro, is 750m. It is a less than 10-minute walk.

The distance from Al Mamzar beach is 11.2km which takes 20 minutes to travel.

The distance from E11, the major connecting road, is 109.8km taking about 1 hr 8 mins to commute.
Al Majaz, Sharjah
Ratings and Reviews
Md. Abdul Azeez
The Ultimate Vacation Destination
Al Majaz has so much to offer in terms of recreational activities and tourist spots. The attention to detail and the faultless hotel services are beyond satisfying. The mosques are a pleasure to pray in. One can not get enough of the Al Majaz Waterfront Park as it has something more amazing at every step.
Qazi Aminuddin
Al Majaz is well-developed in terms of infrastructure and facilities. Families, friend groups, and singletons can spend quality time on the beaches, parks, and restaurants. What struck me the most was the breathtaking views of Al Majaz. Watching the sunset from Al Majaz Tower was one of the best experiences. 
Kamal Ashraf
The Perfect Family Neighbourhood
Looking for a comfortable abode for a 7+ member family was hassle-free owing to the extensive range of hotels in Al Majaz. The place is safe and secure, with every amenity within easy reach. The residents are mainly families providing an additional sense of security.
Hashim Hosseini
Affordability Meets Luxury
The Al Majaz locality is undoubtedly highly affordable without compromising on the quality of services and infrastructure. The hotels give you the experience of a life of luxury at competitive rates. The restaurants offering multi cuisines are also something that keeps calling you back.
Quratulain Iqbal
Amenities are Readily Accessible
Sharjah's Al Majaz is a great residential area as all amenities like grocery stores, marts, malls, schools, hospitals, and pharmacies are located nearby. Commute options could be worked on as there are no bus stops in Al Majaz. Other than that, the social infrastructure is worthy of praise.
Top Articles on Real Estate in Sharjah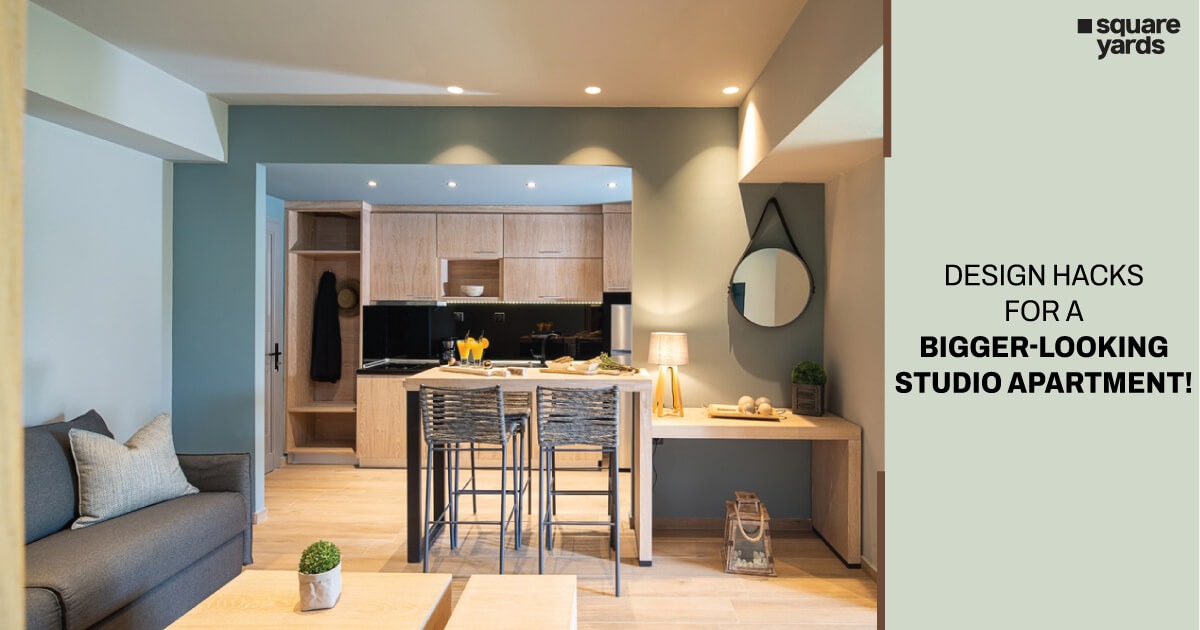 Nesto Hypermarket is a famous hypermarket chain in Sharjah. Most Nesto stores are spread close to the gated communities in…...
Frequently Asked Questions (FAQs)
Is Al Majaz Freehold?
No, Al Majaz is not completely freehold. According to the law in Sharjah, expats cannot own freehold land in the UAE. Moreover, Al Majaz 2 is completely leasehold, as anyone other than the GCC (Gulf Cooperation Council) nationals cannot own property here. However, there are other areas in Sharjah where non-GCC nationals can own property.
What are the top attractions in Al Majaz, Sharjah?
Al Majaz Waterfront, Al Noor Island, and Al Noor mosque are some of the top attractions in Al Majaz, Sharjah.
How to get to Al Majaz in Sharjah by bus and metro? And which is the nearest metro station?
Rashdiya Dubai Metro can help reach Al Majaz in Sharjah. Bus lines E303, E303A, E306, E307, and E400 can help one get to Al Majaz.
Stadium Metro station 1 is the closest metro station to Al Majaz, which is 6km away.
Which are the best communities to live in Al Majaz, Sharjah?
Al Majaz 1 and Al Majaz 3, the sub-communities of Al Majaz, are the best to live in.
What are the best hotels and restaurants in Al Majaz?
Golden Tulip Sharjah, DoubleTree by Hilton, Sharjah, Al Manza restaurant, and Shakespeare and Co. Al Majaz Waterfront are some of the best hotels and restaurants in Al Majaz.
Which are the famous malls and supermarkets in Al Majaz?
Viva Supermarket, Majaz Mall, Al Majaz Mall, and Al Khafaif Supermarket are some famous malls and Supermarkets in Al Majaz.
What are the best schools in Al Majaz, Sharjah?
Al Symphonia Institute, Al Durrah International School, and Al Mazaya Private School are some of the best schools in Al Majaz, Sharjah.
Which are the best hospitals and clinics in Al Majaz, Sharjah?
American Hospital, New Medical Centre Sharjah, and Al Hayat Medical Centre are the best hospitals and clinics in Al Majaz.
Which are the famous places of worship in Al Majaz, Sharjah?
Al Taqwa Mosque, Al Noor Mosque, and King Faisal Mosque are a few famous places of worship in Al Majaz.
What are the pros and cons of living in Al Majaz, Sharjah?
Al Majaz is a great tourist spot owing to the parks, eateries, and magnificent views. It is also home to the much-talked-about Waterfront park offering various recreational activities. The only con that residents mention is the lack of transport options, as Al Majaz does not have a bus stop of its own.