About Liwan, Dubai Overview
Liwan offers a trendy way of life in close proximity to many amenities, including a number of green areas within the neighbourhood. Many families prefer it because of its proximity to Academic City schools and universities. Whether you rent or buy your property, the properties in Liwan represent an ideal residential community in Dubailand.
Dubai Silicon Oasis (DSO), one of the city's largest districts, lies near Wan, which is part of Dubailand. With a total area of 13 million square feet, Dubai Holding launched Liwan in 2006, which consists of beautiful outdoor spaces and primarily apartments.
This modern neighbourhood provides its inhabitants with complete facilities that have been meticulously planned over time to meet their needs. 
The development includes plenty of low-rise apartments as well as townhouses that have been designed with space efficiency in mind. All homes feature private terraces that provide stunning views of the neighbouring district, such as Academic City and DSO. 
Liwan has been designed with plenty of greenery in mind. The district features parks that stretch over 130,000 sqm - creating an inviting atmosphere for those who wish to take a walk or enjoy some leisure time outdoors. Also, Liwan features playgrounds for children and separate cycling paths for those who wish to take their bikes out for a spin. 
There are plenty of recreational activities for residents to choose from. From tennis courts to basketball courts, there's something for everyone. There is also a gym facility available for those looking to stay fit.
Key Highlights Liwan
What is Great Here!
Close proximity to popular places

Great selection of properties

Great shopping malls and healthcare facilities

Bustling nightlife
What Needs Attention!
Lack of diversity in cuisine

Lack of public transport

Lack of schools and universities

Rent can be higher
Properties in Liwan
Liwan is a great place to live, with a wide range of properties available. Whether you're looking for an affordable studio apartment or a luxurious penthouse, Liwan has something to offer everyone.
The neighbourhood is home to modern high-rise apartments, traditional low-rise villas, and luxurious gated communities. Apartments typically come with one, two, three or four bedrooms, with some offering larger units for families. Most buildings also offer onsite swimming pools, gyms and play areas. 
Villas come in various sizes and styles and are usually nestled in lush landscapes and tranquil surroundings. The majority of villas feature private gardens and pools, perfect for entertaining guests. 
Liwan also boasts several luxurious gated communities with access to communal amenities such as swimming pools, kids' playgrounds, gymnasiums and walking paths. Some of these communities even feature state-of-the-art security systems to ensure your safety. No matter what type of property you're looking for in Liwan, there's something to suit every budget and lifestyle.
Off-Plan Trends in Liwan
Liwan is a great place to live if you want to stay away from the hustle and bustle of city life. The area offers a wide range of activities, restaurants, and events that allow residents to explore and find their own niche. From alternative music scenes to unique shops, there are plenty of ways to be a part of Liwan's off-the-beaten-path culture.
One of the most popular off-trend activities in Liwan is street art. Graffiti walls and sculptures line the streets of Liwan and are sure to delight any artist or street art enthusiast. For those looking for something a bit more unique, check out the live music scene in Liwan. 
Another great thing about Liwan is that it's home to some fantastic restaurants specialising in all types of cuisine. Whether you're looking for something traditional or something with a modern twist, you'll find something to your liking in the area. For those who prefer more exotic cuisine, Liwan has several international restaurants offering dishes from around the world.
Rental Trends in Liwan
Liwan is a popular area in Dubai, and it is no surprise that rental trends in the area are booming. Many people are drawn to the area due to its close proximity to popular attractions, great restaurants and shopping malls, and access to public transportation. 
The demand for rental properties in Liwan is high, and the vacancy rate is low. If you are looking to rent in this area, you should be prepared to move quickly and submit your application as soon as possible. Before signing the agreement, make sure to read all the details carefully so that you know exactly what you're getting into. Additionally, do your own research on the neighbourhood and speak to residents in order to get an idea of the true cost of living in Liwan.
By Budget
By Property Type
By Beds
Sale Trends in Liwan
Liwan is a popular residential community known for its vibrant atmosphere, convenience, and safety. It is home to a variety of housing options ranging from affordable apartments to luxurious villas and townhouses. As with any other neighbourhood, sale trends in Liwan can be an important consideration for prospective buyers or sellers. 
The overall sale trend in Liwan is currently on an upwards trend. The prices for properties have been steadily increasing over the past couple of years, making Liwan an attractive area for potential buyers and investors. 
One of the reasons for this trend is the high demand for housing in Liwan. Due to its proximity to Dubai, many professionals are relocating to Liwan for business or leisure. This influx of new people has naturally increased the demand for property and contributed to the upward sale trend. 
Another contributing factor to the sale trend in Liwan is the high-end infrastructure that has been developed in the area. Liwan features several modern amenities, including a variety of shops, restaurants, parks, and more. This infrastructure has led to a more positive perception of Liwan and increased its desirability amongst potential buyers.
By Budget
By Property Type
By Beds
Public Transportation
Rashidiya is the nearest metro station- it is 14 minutes away from Liwan. There is also a public bus route from Rashidiya metro station, which happens to connect the Liwan community borders. From a broader perspective, when it comes to transportation in Liwan, the recommended way would be to commute in your own vehicle/ take cabs.
Amenities
Schools / Educational Institutes

Supermarkets

Healthcare Facilities

Places to Worship
There are a lot of nurseries and schools in Liwan that are convenient for families with children. Some of them are listed here: 
Kids Zone Nursery 

British Orchard Nursery 

Toddlers International Nursery
Some prominent schools in the area include:
GEMS Wellington Academy

Indian International School
Students can attend a number of internationally accredited colleges and universities near Liwan, including:
Murdoch University in Dubai

Zayed University

Herriot-Watt University

University of Wollongong

University of Waterloo

Al Ghurair University
Some of the best supermarkets in Dubai can be found near Liwan, including
Spinneys 

Good Market

Carrefour Market

West Zone Fresh Supermarket

Choithrams
Local residents may visit Dubai Healthcare City for its excellent healthcare services, which is only 20 minutes from Liwan. Finding a medical store isn't a problem either, as there are many close pharmacies in Liwan. Some of the most reputed hospitals and clinics near Liwan include the following:
Fakeeh University Hospital 

Magnum Gulf Medical Center 

Medicure Polyclinic

Nadd Al Hamar Health Centre 

Nad Al Sheba Health Centre
The only mosque in the district of Liwan is Al Wasl Mosque; however, mosques are available in nearby districts of Dubai Silicon Oasis and Nad Al Sheba.
The churches near Liwan include 
Dubai Central Seventh-day Adventist Church

St. Mary's Catholic Church 
Those seeking temples will find the nearest ones in Bur Dubai. Those temples  are:
The Shiva Temple

Krishna Temple
Best Hotels in Liwan
Liwan is home to great hotels in Dubai. You can find several great accommodation options for both tourists and residents. Some great hotels in the area include:
Abjad Crown Hotel

Carlton Palace Hotel

Marco Polo Hotel

Signature Inn

Landmark Grand Hotel
Lifestyle
Shopping Centres / Malls

Restaurant / Dining

Beaches Nearby

Leisure Activity Nearby
In Dubai Silicon Oasis, Cedre Shopping Centre caters to residents' everyday shopping needs, making it the closest mall for residents of Liwan. For those looking to visit a larger mall, Dubai Outlet Mall is just eight minutes away. As part of the IMPZ, the area has many outlet stores with discounted prices on many major brands. Conclusively, the area has some great malls, including:
Dubai Outlet Mall

City Centre Me'aisem

Cedre Shopping Centre

Dragon Mart

Wafi Mall
Liwan has several restaurants, including many casual dining establishments. 
Nakhat Al-Sham

Shakespeare and Co, 

Circle Cafe 

Al Arrab  
Radisson Blue hotel and Premier Inn Hotel offer restaurants and bars, such as Mr. Toad's Pub and Kitchen and Eighty 8 Lounge.
After driving about 20 minutes, beach lovers can reach Liwan's coastal shore. Some great beaches near the area include:
Marina Beach 

Jumeirah Beach
A variety of activities can be enjoyed on these beaches, such as swimming or.
Cedre Shopping Center, outside of providing residents with shops and restaurants, also houses a fun play area for children, Kids Jungle. Dance classes and other fun activities keep children entertained in this play area.

There are dedicated pavilions to illustrate many major countries' cultural masterpieces at Global Village, a popular tourist attraction about 11 minutes away from Liwan.

The massive IMG Worlds of Adventure is a renowned theme park along Sheikh Mohammed Bin Zayed Road- it takes 11 minutes to reach from the area. It offers rides and IMAX cinemas.
Liwan - Location Map and Landmarks
Distance and Commute Time from Liwan to Other Popular Places
Liwan is well-connected to some of the prominent spots in the city. Here is the distance between Liwan and other popular places:
The distance between Liwan and Dubai International Airport is only 21 km.

Dubai Silicon Oasis is to the east of Liwan, and The Villa is to the west of Liwan

The Falcon City of Wonders is situated in the southern part of the community

Liwan is located at a distance of 35 kilometres from Dubai Marina
Liwan, Dubai
Ratings and Reviews
Emma L
I have been living in Liwan for the past five years and I love it! The community is so welcoming and there are plenty of amenities to make it a comfortable place to call home. Plus, it's so close to many other parts of the city that it's easy to get around. Highly recommend!" – Emma, Liwan Resident
Jacob H.
I'm new to Liwan and have found the people here to be incredibly helpful and kind. I enjoy exploring the different neighborhoods, trying out the local restaurants, and taking advantage of all the activities available in the area. Highly recommend!
Ali M
Liwan has been a great place to live for my family. We've been here for over ten years now and it's become like a second home to us. We're close to plenty of amenities, from supermarkets to entertainment options, and it's very accessible by public transport.
Abigail G
My experience living in Liwan has been great. It's quiet, safe, and has lots of convenience stores nearby. The rental rates are also quite reasonable, and I've enjoyed getting to know my neighbours in the community. Highly recommended!
Joseph B.
Liwan is an amazing community with lots to offer. I have lived here for almost two years and have never been disappointed. The public transport is reliable and there are plenty of parks, shops and restaurants in the area. Highly recommend!
Top Articles on Real Estate in Dubai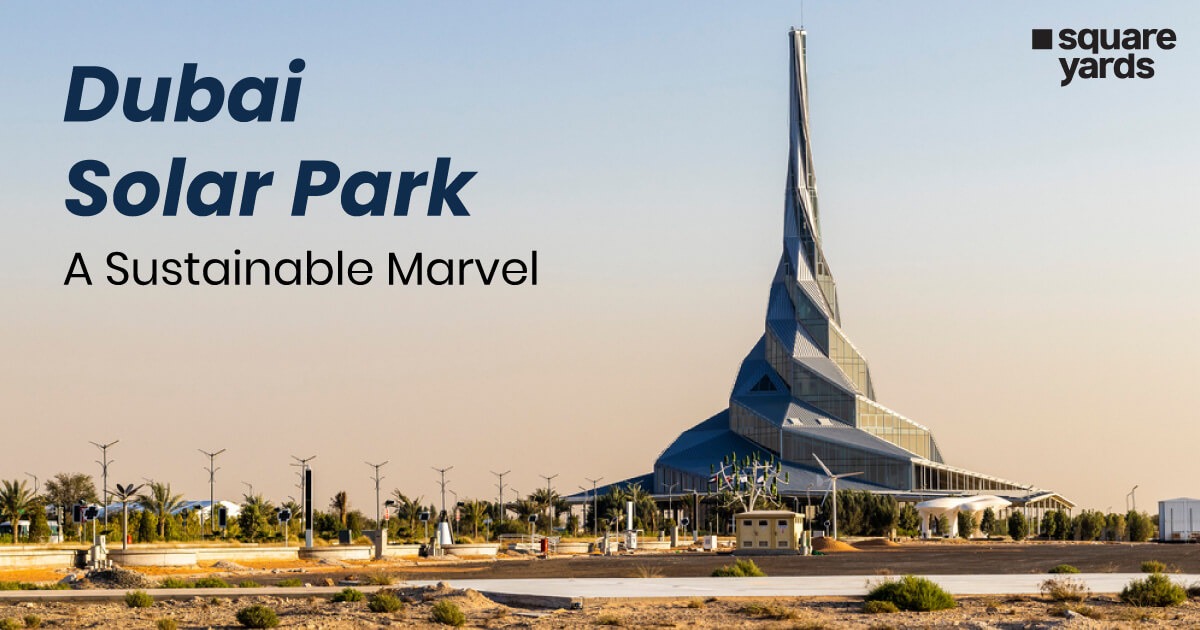 Over the past ten years, the UAE's efforts to ensure sustained national growth have heavily focused on producing clean energy.…...
Frequently Asked Questions (FAQs)
Is Liwan, Dubai Freehold?
Yes, Liwan is a freehold area in Dubai with many residential and commercial opportunities for investors and tenants alike. Investors are permitted to purchase and own both residential and commercial properties without any restrictions imposed by the government.
What are the top attractions in Liwan, Dubai?
Some great attractions in Liwan are The Dubai Mall, IMG World of Adventures, Ski Dubai, etc.
How to get to Liwan in Dubai by bus and metro? Which is the nearest metro station?
Bus transportation is said to be the best mode of transportation in Liwan. The nearest metro bus station is Rishidiya which is only 14 minutes away.
Which are the best communities to live in Liwan, Dubai?
Some great communities in the area are Nad Al Sheba, Dubai Silicon Oasis, Academic City and International City.
What are the best hotels and restaurants in Liwan?
Some best hotels in Liwan are Abjad Crown Hotel, Carlton Palace Hotel, Marco Polo Hotel etc., and some great restaurants in the area are Nakhat Al-Sham, Shakespeare and Co, Circle Cafe, Al Arrab, etc.
Which are the famous malls and supermarkets in Liwan?
Some famous malls in Liwan are Dubai Outlet Mall, City Centre Me'aisem, Cedre Shopping Centre etc. Some famous supermarkets in the area are Spinneys, Good Market, Carrefour Market, etc.
What are the best schools in Liwan, Dubai?
Some great schools in Al Mankhool are GEMS Wellington Academy and Indian International School.
Which are the best hospitals and clinics in Liwan, Dubai?
Some great hospitals in Liwan are Fakeeh University Hospital, Medicure Polyclinic, Nadd Al Hamar Health Centre, etc.
Which are the famous places of worship in Liwan, Dubai?
Some famous places to worship in Liwan are Al Wasl Mosque, St. Mary's Catholic Church, Krishna Temple, etc.
What are the pros and cons of living in Liwan, Dubai?
The main advantage of living in Liwan is its convenient location, close to major roads, business parks and transport links. There are also plenty of shopping, dining and leisure facilities within easy reach and excellent healthcare options.
On the downside, housing costs can be higher compared to other parts of Dubai as it is one of the most desirable locations to live. Furthermore, traffic congestion can sometimes be an issue due to its popularity and parking challenges in certain areas. However, overall it remains one of the most attractive destinations for those looking for a balanced lifestyle in Dubai.