About Al Furjan, Dubai
Al Furjan is a growing community south of Dubai, United Arab Emirates, with Nakheel Properties as the master developer. Its proximity to main road networks, such as Sheikh Zayed Road and Al Khail Road, facilitates access to the city's most important destinations. Over 4,000 apartments, hotels, and commercial spaces comprise most of the region's residential properties.
Modern and well-designed, Al Furjan's residential properties offer various options to accommodate various requirements and budgets. Villas, townhouses, and a few apartment buildings are available with different amenities and varied coverage areas. The bedroom configuration varies from one to six bedrooms, and the coverage area varies from 710 - 6,500 square feet. Residents enjoy a comfortable and opulent lifestyle due to the properties' high construction standards, high-quality finishing and cutting-edge amenities. 
In addition to residential properties, Al Furjan offers a variety of amenities and services that make it an attractive place to live. Numerous supermarkets, cafes, restaurants and retail centres are located in the area, providing inhabitants access to all essentials. There are also numerous parks and green spaces in the area, which offer a peaceful retreat from the bustling city.
Al Furjan's location is one of the primary advantages of living there. It is easily accessed due to its network of roads and transportation infrastructures. Discovery Gardens Metro Station and Al Furjan Metro Station are the nearest metro stations to Al Furjan, which makes it easy to access the rest of Dubai. Several bus stops are available, and taxi options are available as well.
There are numerous bus locations within a 10-minute walk of the residential area. The community's proximity to several schools makes it an attractive option for families with children.
Key Highlights of Al Furjan, Dubai
What's Great Here!
Modern and well-designed residential properties

Villas, townhouses, and apartments are available for rent and sale

Ideal for families seeking a close-knit community

Easy access to the top schools and universities

It contains numerous food and beverage places.

Ample public transit facilities are available.
What Needs Attention!
Ongoing construction work

Traffic congestion during peak hours

Noise and air pollution
Properties in Al Furjan, Dubai
Al Furjan provides a vast selection of opulent residential properties that accommodate its residents' requirements and preferences. The neighbourhood is known for its modern and well-designed homes, which offer a comfortable and luxurious lifestyle.
Al Furjan residential properties consist of apartments, villas, and townhouses. The apartments vary in size from 600 sq. ft. for studio units to over 1,000 sq. ft. for three-bedroom apartments. The villas and townhouses range from 2,400 sq. ft. to over 6,500 sq. ft. and feature three to six bedrooms. These properties are built to exact specifications, with high-quality furnishings and cutting-edge amenities, providing residents with a comfortable and opulent lifestyle.
Al Furjan's residential properties are intended to provide occupants with various amenities and services. These amenities include swimming pools, fitness centres, playgrounds, and landscaped gardens. Moreover, the properties feature cutting-edge technologies such as smart home systems, energy-efficient appliances, and high-speed internet.
Off-Plan Trends in Al Furjan
Al Furjan has become a prominent location for pre-construction property investments. Nakheel Properties offers standalone villas in Murooj Al Furjan, while Danube Properties' GEMZ and PEARLZ developments offer vertical living options. Murooj Al Furjan offers villas with four to five bedrooms with a coverage area varying from 4,000 to 5,000 square feet. 
Azizi Daisy and PEARLZ by Danube offers one to three-bedroom apartments with coverage areas varying from 700 to 1,700 square feet. These developments also provide various options to accommodate various preferences and lifestyles. Overall, Al Furjan's off-plan real estate market is flourishing and offers many investment opportunities.
Rental Trends in Al Furjan
Al Furjan is a flourishing neighbourhood and a popular location for those searching for modern and luxurious residential properties. The rental market in Al Furjan is diverse, offering prospective tenants various options.
The proportions of residential properties in Al Furjan range from 400-500 sq. ft. for studio apartments to 2,400-6,500 sq. ft. for five-bedroom villas. It is simple for renters to find a property that meets their specific requirements, whether they are seeking a small and affordable flat or a large, luxurious villa, due to the variety of sizes available.
Modern technologies and high-end finishes, such as smart home systems and premium appliances, provide a luxurious lifestyle for the residents. Furthermore, Al Furjan is among the best locations to rent apartments near Dubai metro stations. However, they typically command premium rental prices, making them an attractive investment for Al Furjan property owners.
By Budget
By Property Type
By Beds
Sale Trends in Al Furjan, Dubai
According to sales trends, the most popular properties in Al Furjan, Dubai, are villas with three and four-bedrooms and studio and one-bedroom apartments. These villas' spacious living and outdoor areas make them ideal for families and those who appreciate hosting visitors. The residences range between 2,400 and 6,400 sq. ft. 
In addition to villas, popular residential properties for sale in Al Furjan include townhouses and apartments. Townhomes range in size from 1,700 to 3,500 sq. ft. are available. Similarly, residences in Al Furjan are available in various sizes and price points to accommodate a variety of purchasers. The residences range from 400 sq. ft. for the studio to 1,700 sq. ft. for the three-bedroom apartments.
Al Furjan residential properties offer the highest ROI in Dubai. In apartments, studio apartments offer the highest ROI of 7.63%, and three-bedroom villas offer an ROI of 6.08%.
Public Transport
Discovery Gardens Metro Station and Al Furjan Metro Station are the closest to Al Furjan. Several bus stops are available in the area; however, limited bus routes traverse the area. F45 bus route traverses the area, which runs on a circular route starting from Discovery Gardens Metro Station. Here are some bus routes traversing the area: 
The bus lines operational in Al Furjan are:
| Bus Line Number | Destination |
| --- | --- |
| F43 | Ibn Battuta Metro Bus Stop - 2 to AL Furjan Metro Station Bus Stop |
| F45 | Discover Garden Metro Station to Al Furjan Spinneys |
Amenities
Nurseries/ Educational Institutes

Supermarkets

Healthcare Facilities

Places of Worship
There are numerous nurseries and educational institutions in Al Furjan that appeal to families with children of varying ages. Al Furjan's educational institutions offer a variety of curriculums, including the British, American, and Indian systems, among others. In addition, many of these facilities offer extracurricular activities such as athletics, music, and the arts, thereby providing a well-rounded education for children. The best nurseries and educational institutes in and around Al Furjan are:
Jebel Ali Village Nursery

Chubby Cheeks Nursery

The Arbor School

Ghaf School

DPS Dubai

University of Balamand
Multiple supermarkets in Al Furjan serve the daily requirements of its residents. These supermarkets offer an extensive selection of goods, including fresh fruits and vegetables, livestock and poultry, dairy products, and essentials for the home. The delivery services offered by many of these supermarkets make it advantageous for residents to purchase from the comfort of their homes. The best supermarkets in Al Furjan are:
Spinneys

Carrefour Market

W Fresh and West Zone
Al Furjan is a community in the southern region of Dubai that offers a variety of medical facilities. These facilities provide medical services and assistance to community members. Al Furjan's healthcare facilities are outfitted with modern apparatus and staffed by trained medical professionals. These facilities offer convenient medical care and support options and are readily accessible. The best healthcare facilities in Al Furjan are:
Medicentres Al Furjan Pavilion

Advanced Care Oncology Center

NMC Royal Hospital
Al Furjan is a multicultural community with a variety of places of worship. Al Furjan's mosques are an intrinsic element of the community, with several mosques dispersed throughout the region. The intricate details, domes, and minarets represent Islamic art and architecture. Some places of worship in and around Al Furjan are:
Al Furjan West Mosque

Al Yaqeen Mosque

Masjid Abdullah Ali Al-Chaafar

St. Gregorios Orthodox Church

St. Mina Coptic Orthodox Church

Hindu Temple

Gurudwara Guru Nanak Darbara, Ibn Battuta
Best Hotels in Al Furjan
Al Furjan is home to several upscale hotels that offer opulent accommodations and a variety of amenities. These hotels provide spacious accommodations and suites with modern amenities such as air conditioning, flat-screen televisions, and high-speed Internet access.
These hotels feature outdoor swimming pools, recreation centres, spa facilities, and restaurants providing international cuisine, among other amenities. In addition, these hotels provide conference and event space, making them ideal for business travellers. With their convenient location and luxurious amenities, the hotels in and around Al Furjan make visitors' stays in Dubai pleasant and memorable. The best hotels in Al Furjan are:
The Manor Hotel by JA

ECOS Dubai Hotel

Reservation
Lifestyle
Shopping Centers/ Malls

Restaurants/ Dining

Beaches Nearby

Leisure Activities Nearby
Numerous commercial centres and complexes in Al Furjan offer various retail options to residents and visitors. These shopping centres and complexes feature a variety of international and local brands, including apparel, electronics, home decor stores, and supermarkets and pharmacies. The best shopping centres in and around Al Furjan are:
Al Furjan Pavilions

Ibn Battuta Mall

Dubai Marina Mall
Al Furjan offers various dining options that appeal to various flavours and preferences. Arabic, Indian, Chinese, and Italian cuisines are available at restaurants ranging from casual cafes to formal dining establishments. The food, service, and decor at these restaurants are top-notch. In addition to traditional restaurants, several fast-food chains and cafes offer snacks and beverages. Whether a private dinner or a family gathering, Al Furjan's dining options provide visitors with an unforgettable culinary experience. The best restaurants in Al Furjan are:
Shanghai Station

The Garden Restaurant

Movenpick Ibn Battuta Gate

Oregano
Al Furjan is located near some of the region's most spectacular coastlines. These beaches feature emerald waters, pristine sand, and breathtaking views of the Arabian Gulf. Water sports such as jet skiing, parasailing, and windsurfing are available to guests. The best beaches close to Al Furjan are:
Ali Beach

Dubai Marina

Al Sufouh Beach

Kite Beach
Al Furjan offers a variety of recreational opportunities for tourists of all ages. Multiple parks and playgrounds provide a tranquil setting for relaxation and recreation. Visitors can play football, basketball, or tennis at one of the area's numerous sports facilities. The best leisure activities in and around Al Furjan are:
Al Furjan Club

JVT Community Garden

Masakin

Switch Bowling

Jebel Ali Recreational Club
Al Furjan - Location Map and Landmarks
Schools Near by Al Furjan Dubai
Distance and Commute Time
Dubai International Airport is 40 km and takes around 33 minutes to reach there.

Al Maktoum International Airport is 27.6 km and takes 23 minutes. 

Al Furjan and Discovery Garden Metro Station are approximately 8.2 km and take around 8 minutes to reach there.

Ali Beach is 23.5 km and it takes around 22 minutes to reach there.

Dubai Marina, Skydive Dubai, and Dubai Harbour are 11.7 km, and it takes 18 minutes to reach there. 

Ibn Battuta Mall is 5.1 km, and it takes 11 minutes to reach there. 

Dubai Production and Sports City are approximately 10 km away, and it takes 11-12 minutes to reach there.
Al Furjan, Dubai
Ratings and Reviews
Manish Shah
Traffic congestion problem during peak hours
I've lived in Al Furjan for the past two years, and I appreciate the community's amenities and facilities; certain drawbacks cannot be overlooked. The aggravating and time-consuming traffic congestion during rush hour is one of the largest problems. The neighbourhood is well-kept and provides affordable accommodation, so I prefer to live here.
Diana Wright
Lack of social environment
As a resident of Al Furjan, I value the community's emphasis on parks and natural spaces. There are numerous natural areas to walk, run, or simply unwind. The neighbourhood also provides convenient access to main highways and public transportation, simplifying commuting to other parts of the city. However, the community lacks a thriving social environment, with few dining, retail, and entertainment options.
Moeen Khan
I recently moved to Al Furjan, and it has been a few months, and I can say the community is well-designed and provides a tranquil and family-friendly atmosphere. There are numerous conveniences, such as supermarkets, cafes, and recreational areas. The proximity of main roads and highways makes the location practical for commuting to various regions of Dubai.
Jasmine Hussien
Properties have a high rental value!
Al Furjan's property rates are astonishing! A small studio apartment with limited space is available at high rental rates. After seeing the rental rates and high ROI, I have decided to invest in one of the off-plan properties because Al Furjan has the highest ROI compared to others. It can potentially become a source of passive income, which is necessary in this high-economy world. 
Irfan Siddiqui
Offers best residential properties close to Jebel Ali Industrial Area.
My workplace is in Jebel Ali Industrial Area, and thankfully, Al Furjan offers decent and elegant homes close to my workplace. It is a gated community and nearby to several amenities, which is great because my children love outdoor sports. I do not have to spend my time travelling; the metro station is nearby, so commuting to different parts of Dubai becomes easier. 
Top Articles on Real Estate in Dubai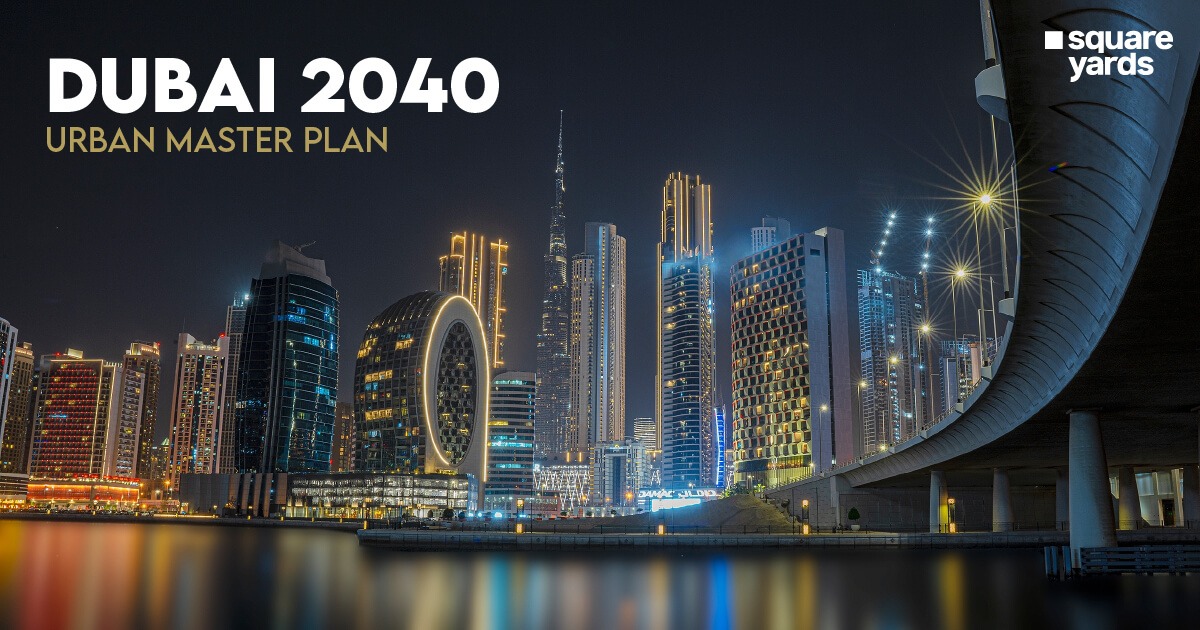 Dubai is the heart and soul of the United Arab Emirates and has always been synonymous with innovation and luxury.…...
Frequently Asked Questions (FAQs)
Is Al Furjan Freehold?
Yes, Al Furjan is a freehold community.
What are the top attractions in Al Furjan, Dubai?
Al Furjan is primarily a residential community with no major tourist attractions. The top attraction nearby Al Furjan are Ibn Battuta Mall, Dubai Marina, Jumeirah Beach, JVT Community Park and Dubai Miracle Garden.
How to get to Al Furjan in Dubai by bus and metro? And which is the nearest metro station?
Al Furjan is well-connected by road and is accessible via public transport. Al Furjan and Discovery Gardens on the Red Line are the nearest metro stations. RTA bus routes like F43 and F45 traverse the Al Furjan area. 
Which are the best communities to live in Al Furjan, Dubai?
Al Furjan is a well-planned community, and each sub-community has unique features. Some popular sub-communities within Al Furjan are Rakayez DB1, Murooj Al Furjan, Dreamz by Danube, Quortaj, Masakin, and Azizi Liatris.
What are the best hotels and restaurants in Al Furjan?
The best hotels in Al Furjan are The Manor Hotel by JA, ECOS Dubai Hotel and Reservation. Shanghai Station, The Garden Restaurant and Movenpick Ibn Battuta Gate are the best restaurants in Al Furjan.
Which are the famous malls and supermarkets in Al Furjan?
The nearest major shopping mall to Al Furjan is Ibn Battuta Mall, just a few minutes drive away. Al Furjan also has several supermarkets, including Spinneys and Carrefour.
What are the best schools in Al Furjan, Dubai?
The Arbor School is in Al Furjan; other popular options include GEMS Founders School, Jebel Ali Village Nursery, Ghaf School, and DPS Dubai in nearby regions.
Which are the best hospitals and clinics in Al Furjan, Dubai?
Several hospitals and clinics near Al Furjan, including NMC Royal Hospital, Mediclinic Ibn Battuta, and Aster Clinic.
Which are the famous places of worship in Al Furjan, Dubai?
Al Furjan has several places of worship, including mosques, churches, and temples. The nearest mosque is Masjid Al Furjan, located within the community, and Gurudwara Guru Nanak Darbaar is nearby Al Furjan in Ibn Battuta. 
What are the pros and cons of living in Al Furjan, Dubai?
Some pros of living in Al Furjan include its well-planned infrastructure, easy access to major roads, and proximity to popular attractions like Ibn Battuta Mall. However, some cons include limited public bus transportation options and the community's distance from the city centre.