Bur Dubai is a historic district in Dubai renowned for its renovated antique buildings, museums, shopping souks, textile souks and abra boat stations. If you also wonder what it's like to live in Bur Dubai, then you must first understand the importance of its location. Nestled in midst of the new and old sides of the emirate, it is amongst the oldest residential neighbourhoods in the city. Moreover, it is close to Satwa, Al Garhoud, Deira, and Karama. Despite the eminence amongst expats, residents prefer amenities like quick access to malls, parks, markets, schools and public transit. Scroll down to see the pros and cons of living in Bur Dubai!
Features of Bur Dubai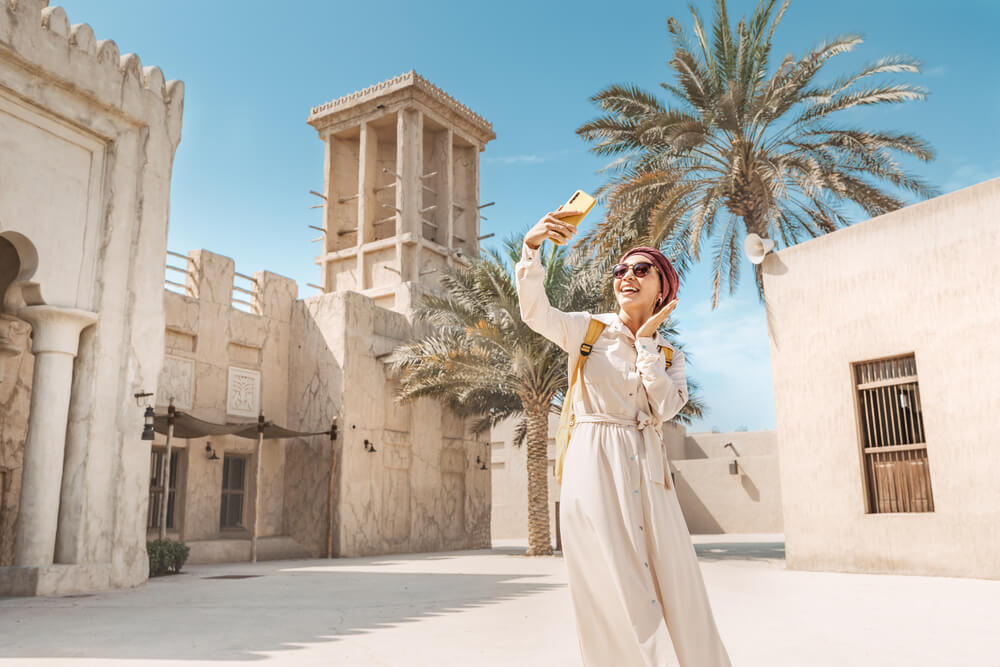 Bur Dubai consists of several sub-districts that cater to all demographics. Living in Bur Dubai, residents will enjoy the historic neighbourhoods like Al Fahidi, Al Jaddaf, Karama and Al Mankhool that feature high-end modern apartment buildings. 
Expats or locals having kids can also prefer Bur Dubai as it has some outstanding schools in its sub-district of Oud Metha. While Al Raffa attracts people with its outstanding selection of villas, Zabeel is home to royal residences. 
Although there are several upscale localities in Dubai with ultra-modern properties, Bur Dubai still ranks highly due to its location and facilities.
Pros of Living in Bur Dubai
Here is a big list of the benefits of living in Bur Dubai:
The strategic location of Bur Dubai was stated to be amongst the biggest attractions in early times. It offers easy access to Downtown, Deira, DIFC, and Dubai International Airport. The Al Khail Road and Sheikh Zaid Road link Bur Dubai to different regions of the emirate, which is why commuting is never a hassle in this area. 
Ideal for Newcomer Families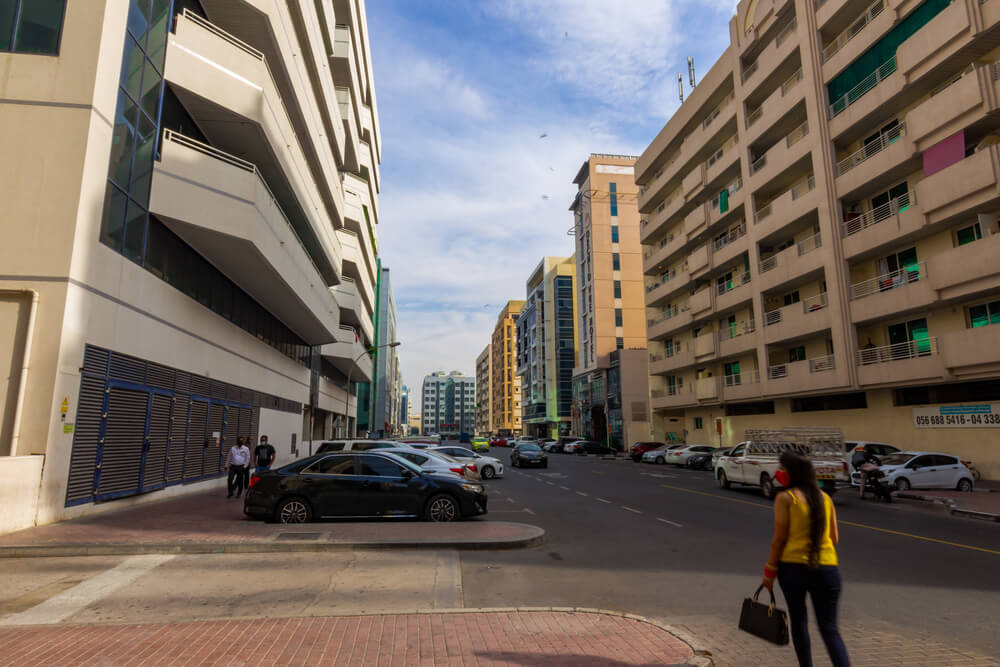 Bur Dubai is especially popular among Filipino, Pakistani, Indian, and Bangladeshi expats. Residing in a multicultural locality, the place offers several fun things to entertain people from different cultural and ethnic backgrounds. 
There are several supermarkets in Bur Dubai that cater to the specific expat community. Be it a mart or a small grocery store, all the outlets cater to Russian, Indian, Bangladeshi, Pakistani, Filipino and other communities. 
As for the future of children, Bur Dubai has top-rated schools with various curriculums that include French, Indian, Pakistani, or British. 
An Easy Approach to Public Commute
Easy access to public transportation is indeed possible even if you have your own vehicle, and it becomes mandatory when you rely on public transit. Be at ease, as Bur Dubai is approachable to all the corners of Dubai by being in the middle of the city. Thus, public transportation is easily approachable. Apart from the bus and taxi, even the Red and Green lines of the Dubai metro are within reach. 
The Green line metro service is present in Al Fahidi, Ghubaiba, Dubai Healthcare City, and Al Jaddaf. The Red line service is available at ADCB metro station and at Burjuman metro station as an interchange platform. 
Caters to a Multinational Population in Dubai
Cultural freedom is the utmost benefit of living in Bur Dubai. You'll probably find different religious worshipping places that serve the diverse beliefs of people from all over the world. 
The Zabeel Masjid, the Grand Mosque, and the Masjid Al Walden are some of the prominent mosques in Muslim society. The Shiva and Krishna temples in Bur Dubai are amongst the first Hindu temples in the UAE. Bur Dubai is also home to the oldest church, St Mary's Church, which is based out in the Oud Metha district. 
Some of the outstanding schools and other educational institutions serve the residents and their children. Chubby Cheek nursery, Hope Montessori Nursery, and British Orchard Nursery are some of the top nurseries in Bur Dubai. 
Apart from the nurseries, there are the Indian High School and Dubai English Speaking School, which are preferred by many parents, following the British and French schools as per their preferences. 
The other major advantage of living in Bur Dubai is that this region is home to different multi-speciality hospitals such as Mediclinic in Dubai Healthcare City and Medeor in Umm Hurair. 
The Broad Range of Properties in Bur Dubai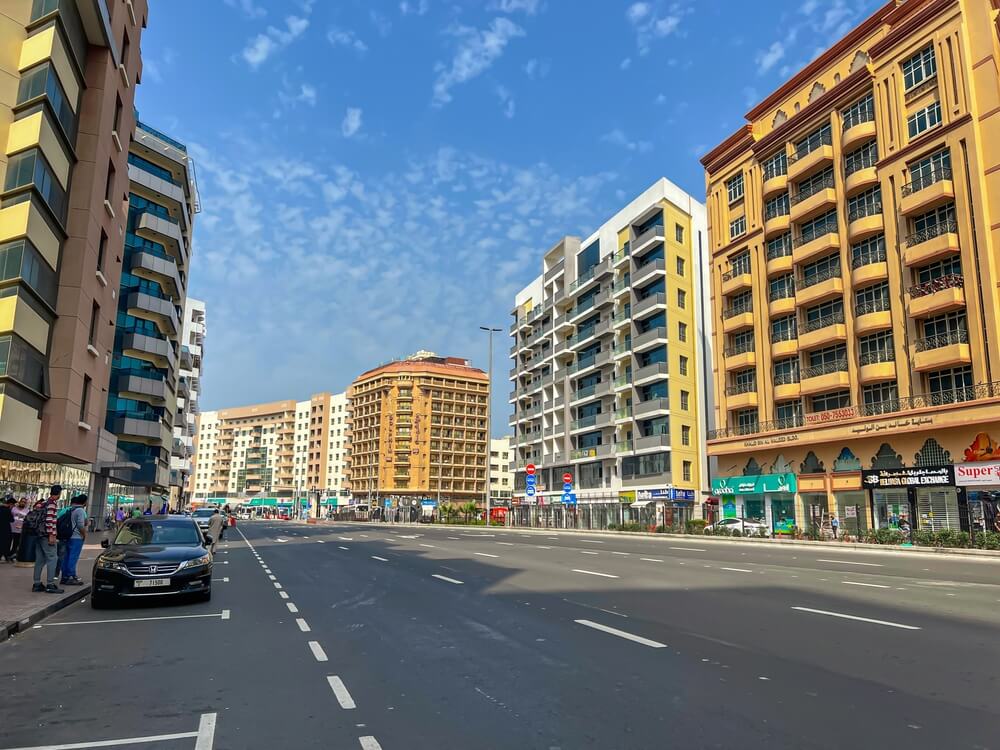 Bur Dubai offers a wide range of accommodation options when it comes to the size and price of the property. From 1 bedroom studio apartments to 2 or 3 BHK flats, it carries a diverse property portfolio. Also, the properties have a pretty reasonable rental price, so tenants can enjoy living in this posh location. 
Multiple Recreational Facilities
Residents of Bur Dubai are less likely to get bored as there are many interesting activities for kids and families. There are different picnic spots along with Dubai's best park. Zabeel, Bur Dubai, also features the renowned Dubai Frame (a super heightened structure that offers an amazing, far-fetched view of old and new Dubai). Al Nasr is the next family-friendly attraction where families and tourists gather to experience concerts and sporting events. 
Apart from these attractions, there are different museums in Bur Dubai such as the Coffee Museum, the Museum of Illusions, the Dubai Museum, and the Jameel Arts Center that appeal to locals and expats. The Sikka art gallery and the Marsa Al Seef are some famous cultural enthusiasts. The Dubai Garden Glow is a weekend getaway for kids in Bur Dubai.
Interesting Shopping Places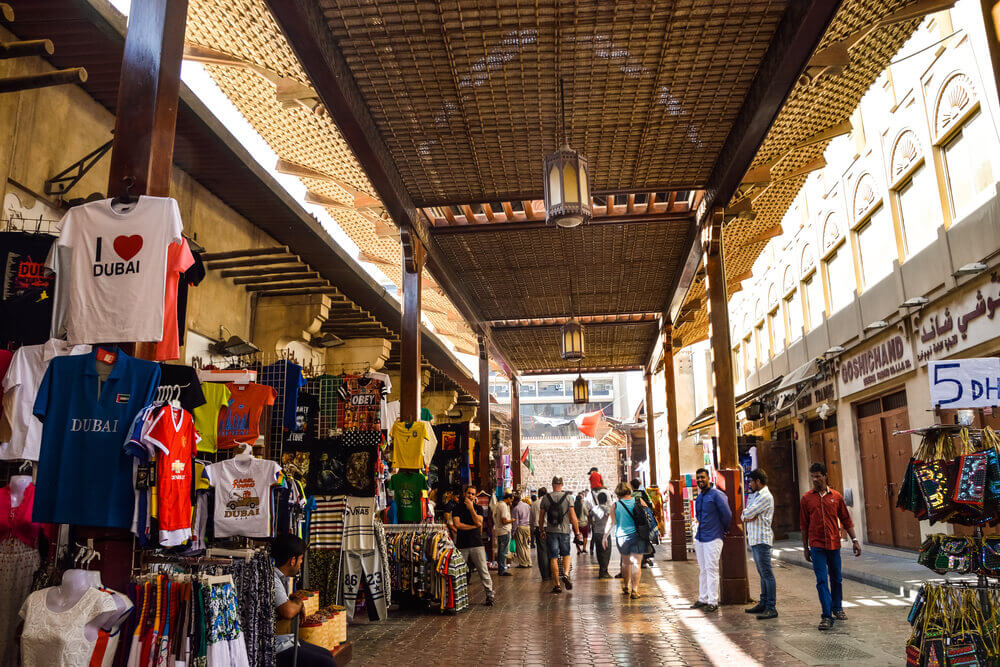 From glamorous malls to traditional souks and some open markets, there are different types of shopping outlets for everyone. Next to this, there are thrift stores and textile shops, along with small shops where bargain hunters can grab a great deal. 
The renowned malls in Bur Dubai also cater to the retail needs of the residents. The Burjuman Center and the WAFI mall are among the oldest malls that are located in Bur Dubai. If you are over to these shopping destinations, then you can also explore the shopping centres of the neighbouring districts like Deira and Al Karama. 
Different Types of Culinary Treats
Don't worry, besides the institutes and malls, Bur Dubai doesn't disappoint the foodies either. The area caters to a sheer number of cafes and restaurants. It's a culinary treasure as it provides different tastes in a variety of places, from Indian and Chinese to Italian, American, and Lebanese. Apart from the eateries and bars of big restaurants, there are also street vendors who cater to your sweet tooth. 
Cons of Living in Bur Dubai
Here are some disadvantages you might face while living in Bur Dubai: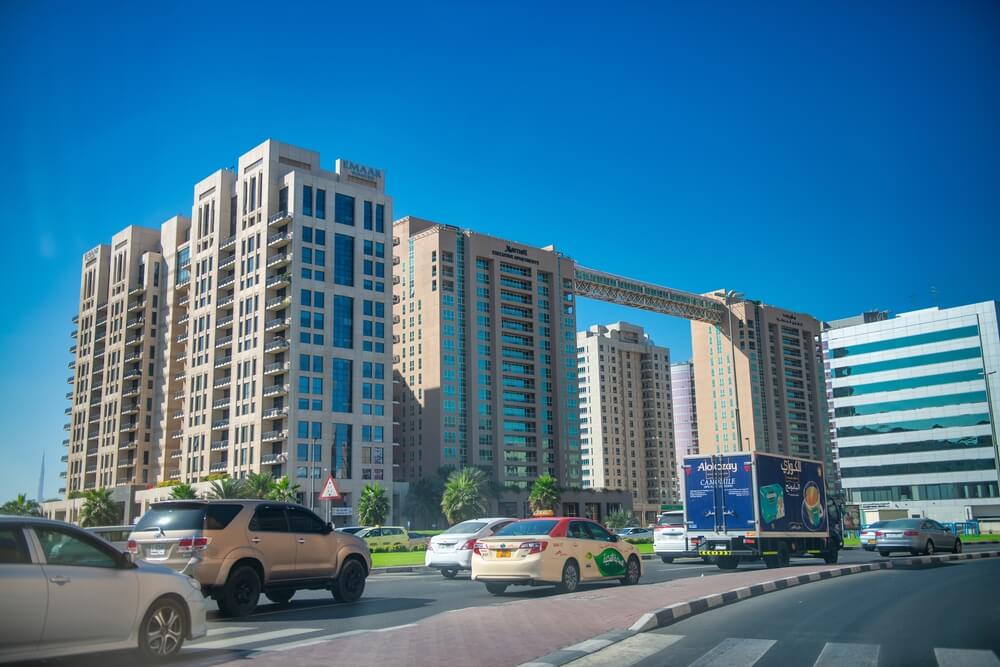 As Bur Dubai is located in the middle of Dubai, it goes through the daily rush on the roads. The streets are busy, especially during peak hours, which you must consider before planning to shift to Bur Dubai. Some of the regions in Bur Dubai have narrow roads, which is why it might take some time to reach your destination. 
One of the biggest disadvantages of living in Bur Dubai is its restricted parking. Being an overcrowded area, finding a perfect parking spot during peak hours is quite challenging. 
In a Nutshell
Living in Bur Dubai is a unique experience as it provides the opportunity to live a lavish life while being in the middle of the city. You are close to every corner of the Dubai emirate if you live in Bur Dubai. From perfect locations and amenities like schools or hospitals to lavish localities and entertainment, Bur Dubai has everything to hold you tight. But where there is a pro, there comes a con. Whilst being the most populous place, the region faces the difficulty of traffic and parking. Therefore, it is advisable that you check on your priorities and perks for Bur Dubai before you pay a token of satisfaction. 
More Useful Articles for You :
FAQ's (Frequently Asked Questions)
Is Bur Dubai a posh area?
Despite Dubai having many ultra-modern communities, Bur Dubai is still one of the most sought after locations for purchasing and renting a house due to the abundance of amenities and its desirable location.
What is Bur Dubai known for?
Bur Dubai is renowned for several residential districts, multiple restaurants and its vibrant street life.
Is Bur Dubai a city in Dubai?
Bur Dubai is a historic district of Dubai which is situated in the western region of Dubai Creek.
Is Bur Dubai in Abu Dhabi?
The distance between Bur Dubai and Abu Dhabi is 128 km and you can easily take a bus in 2 hours and 23 minutes approx. from Abu Dhabi to Bur Dubai.
Which is a better place to live, Deira or Bur Dubai?
In terms of conveyance, Bur Dubai is recommended over Deira because it is closer to both the hubs of Dubai, whereas Deira is inclined towards a single side.