If you are planning to live in the heart of Downtown Dubai, then flick through this blog. A well-curated Downtown Dubai guide is all you need, especially if you are considering buying or renting a property in the city's bustling hub area. Downtown Dubai has witnessed exponential growth in its real estate market, being a popular residential locality and a supremely ultra-modern community with ample options for shopping, entertainment, dining and more.
Downtown Dubai Guide- The Basics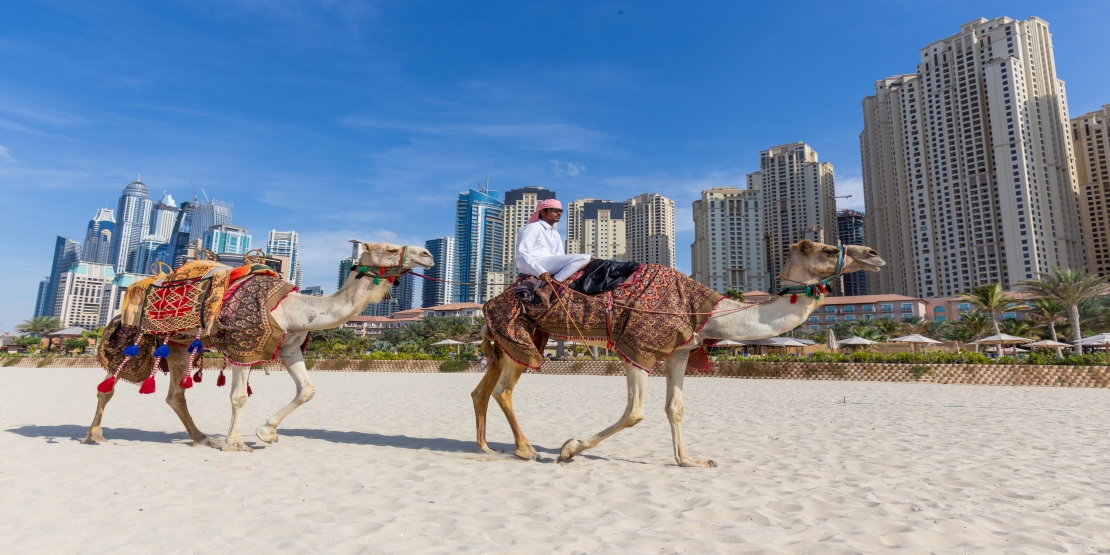 Most Downtown Dubai FAQs cover the original name of this locality. Yes, it was previously named Downtown Burj Dubai. This vibrant community is home to some of the expansive architectural marvels and tourist landmarks of the city including the Dubai Mall, Dubai Fountain and Burj Khalifa. The community encompasses 2 square kilometres and was built for a cost estimated at a whopping Dh73 billion or US$20 billion. 
Downtown Dubai lies along the prominent Sheikh Zayed Road, right across Al Wasl towards its northwest, Business Bay towards its south and Financial Centre Road towards its northeast, demarcating it from Trade Centre 2 and Zabeel 2. The real estate landscape of Downtown Dubai is diverse with low-rise Arabic architecture being witnessed throughout the Old Town while other projects encompass high-rise buildings in the contemporary style. There are luxury hotels like Vida Downtown, Address Downtown, Al Manzil Downtown and other top landmarks like Souk Al Bahar, the luxury Arabian market and a stretch of cafes and restaurants covering 3.5 kilometres on Sheikh Mohammad bin Rashid Boulevard. There are 100+ shops and 20+ cafes, lounges and restaurants next to the Dubai Fountain at Souk Al Bahar. 
There are some major landmarks as any Downtown Dubai guide will tell you: 
Burj Khalifa
As many Dubai FAQs will guide you, the Burj Khalifa is the world's tallest building and was completed on 4th January 2010. The estimated cost of development may have touched around US$1.5 billion while it has many other world records including the distinction of being the world's tallest free-standing structure, having the highest number of storeys and also the elevator which travels for the longest distance worldwide.
Dubai Mall
The Dubai Mall has a major distinction of its own, i.e., it is one of the largest shopping malls in the whole world. It houses a gargantuan 1,200 shops along with several landmarks like an Olympic-sized ice-skating rink, water zoo and aquarium. The owner of the mall, Emaar Malls, opened VR Park in 2018, which fuses VR and augmented reality for thrilling experiences. Visitors can access the Dubai Mall via Doha Street which is now a double-decker road. The Mall opened in 2008 with roughly 600 stores. It is the UAE's highest-visited retail location, getting more than 80,000,000 visits yearly as per reports.
Fashion Avenue
Emaar opened a new Dubai Mall extension exclusively for fashion in 2018. Named Fashion Avenue, this covers a whopping 440,000 square feet with 150+ leading global brands like Cartier, Burberry, Faberge, Gucci, Prada and Christian Louboutin among countless others.
Dubai Fountain
Nestled in the heart of Downtown Dubai and an engineering marvel, it is the world's biggest choreographed fountain system. It was built at an estimated cost of Dh800 million or approximately US$217 million. Designed by California based WET Design, which has responsibility for fountains at the iconic Las Vegas Bellagio Hotel, this has 6,600 lights and about 50 colored projectors. It goes up to 902 feet by way of length and can shoot out water 150 meters into the air as well. The music varies from modern Arabic and global music to classical melodies.
Coveted Address in Downtown Dubai
One of the pinnacles of the Downtown Dubai real estate market, this skyscraper goes up to a whopping 306 meters beside the Dubai Mall, Burj Khalifa Lake and Old Town. The residential tower cum hotel has 63 floors. It is the 36th tallest in the whole world and was completed in September 2008. 
Dubai Opera
Emaar unveiled its Dubai Opera in 2016, a massive 2,000-seater centre for performing arts in multiple formats. Located within the Downtown Dubai Opera District, this is designed on the lines of classic Arabian dhows and was developed by architect Janus Rostock in collaboration with Emaar Properties. The venue hosts several global performances including concerts, musicals, opera shows, theatre shows, stand-up comedy performances and more. The first performance was given by Placido Domingo.
Sheikh Mohammed bin Rashid Boulevard
Surrounding Downtown Dubai, this stretch of 3.5 kilometres was earlier called Emaar Boulevard. It was renamed by the company in 2012 for paying tribute to the Ruler of Dubai and Vice-President and Prime Minister of the UAE, Sheikh Mohammed bin Rashid Al Maktoum. The stretch is famous for its cafes, restaurants, art exhibitions via Art Emaar and a lot more.
The New Year Gala
One of the most popular events in the city, this takes place in the beating heart of Downtown Dubai annually. The fireworks display is spectacular, and thousands of locals and visitors gather here to enjoy the breath-taking panorama. Emaar hosted its Light Up 2018 event which garnered more than one million visitors while reaching a whopping 2.5 billion individuals via live broadcasts and social media streams. This was the world record for the biggest light and sound show done on a single building, namely the Burj Khalifa.
What's Trending in Downtown Dubai Guide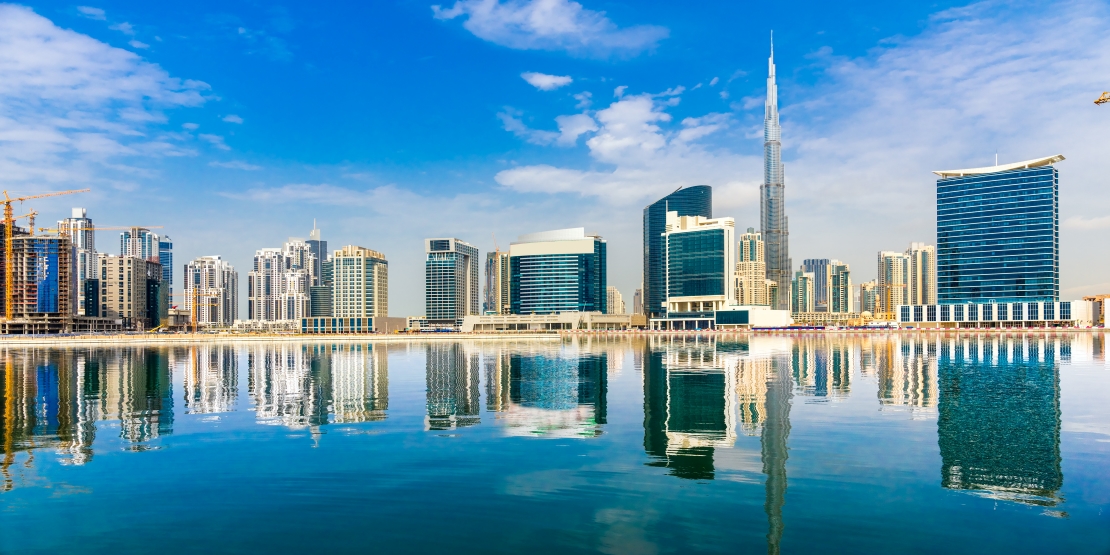 As you will find through numerous Downtown Dubai FAQs, there are unmissable benefits and amenities available in this vibrant community. It is one of the highly popular residential communities in Dubai with its skyscrapers, world-renowned marvels and tourist landmarks and also the best shopping, dining and entertainment options in Dubai. Here are some of the pros of staying in Downtown Dubai. Have a glance!
Premium Properties
Downtown Dubai is one of the first projects to be finished by Emaar Properties which maintains the community stringently, emphasizing on the provision of top-class amenities. Emaar puts in a consistent effort towards enhancing the infrastructure of the community while there are premium and new residential properties galore. New projects keep coming up periodically in what experts call a highly coveted and flourishing real estate market. There are attractively designed studio apartments and even one-two- and three-bedroom apartments at competitive rental rates while numerous options exist with regard to apartments for sale here. 
Proximity to Major Attractions
Downtown Dubai guide wins brownie points since it offers easy access to some of Dubai's biggest attractions and marvels. From the Dubai Fountain and Burj Khalifa to the Address, Dubai Mall and more, you will always be in the heart of everything spectacular and epoch-breaking in the Emirate.
Connectivity to Major Business Zones
Along with housing some of the biggest tourist landmarks in the Emirate, Downtown Dubai is also well connected to major business and commercial hubs. You can readily access Business Bay and DIFC from the locality, which are two of the most significant business zones in the city. The commutes are comparatively easier to these corporate hubs from Downtown Dubai.
A Buzzing Lifestyle
Downtown Dubai will always keep you engaged with things to do. You will find the best cafes and restaurants on Mohammed Bin Rashid Boulevard. You can eat everything from healthy food to sinful local cuisine while enjoying a trip to the top of the iconic Burj Khalifa if you love adventure. Other experiences include shopping to the fullest at the Dubai Mall and Fashion Avenue. You can explore the Old Town, visit the Dubai Opera for a magical performance and basically enjoy your leisure time.
Pet-Friendliness
Downtown Dubai will draw many people who own pets and love them as well. It is an immensely pet-friendly community, and this is good news for those looking to shift to Dubai with their furry companions. Burj Park gives you ample options to walk your precious four-legged companion. Most buildings allow the entry of pets although it would be good to check with your prospective landlord before renting an apartment.
Public Transportation Links
If you are renting apartments in Downtown Dubai or considering a purchase, you should know that the area's real estate sector has always thrived owing to easy public transport links. It is well connected to the rest of the city. The Burj Khalifa/Dubai Mall Metro Station will help you reach Business Bay, DIFC and Dubai Internet City. The Emirates Towers Metro Station is also a short walk away while you will find taxis, numerous bus routes and other public transportation options in the neighbourhood. 
Family-Oriented
Downtown Dubai is a major draw for tourists although it is also a strongly family-oriented residential community with suitable amenities. You will chance upon numerous nurseries in the area along with crèches. Healthcare facilities are abundantly available along with daily needs stores and everything else that caters to the needs of the entire family. 
Cons of Living in Downtown Dubai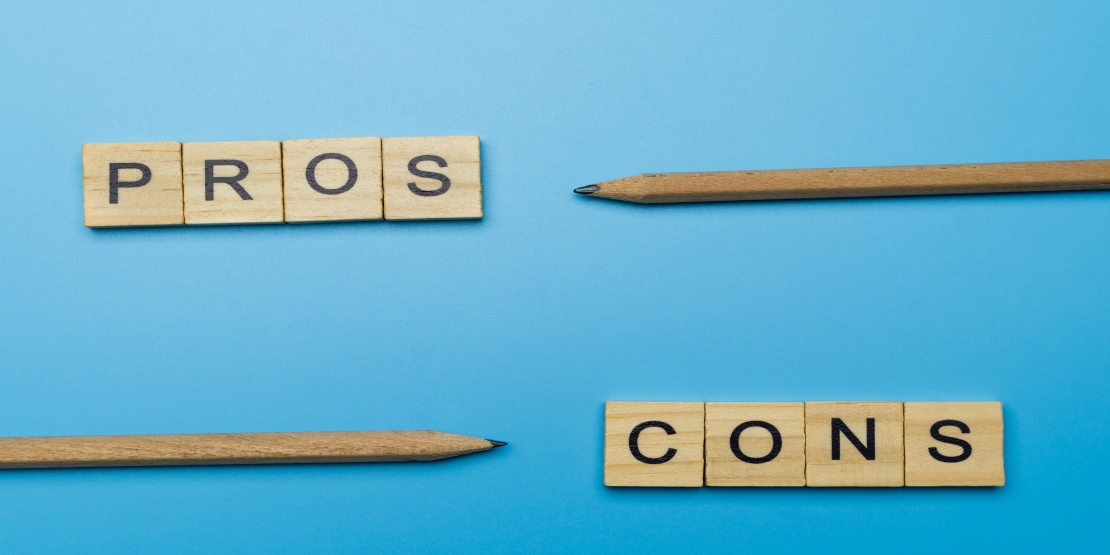 There are only a few cons to residing in Downtown Dubai. Here's taking a closer look at the same: 
More Schools Needed
One of the factors that often deter people from shifting here is the lack of schools. The area clearly requires more schools, saving residents from the trouble of commuting to Oud Metha and Jumeirah. Parents may sometimes want to send children to school nearby and this could be a challenge in Downtown Dubai. However, it should still be mentioned that commuting to nearby schools is not as difficult if you are residing here.
Limited Villa Properties
A predominant feature of the Downtown Dubai real estate market is the sizable availability of apartment units. However, villa units are available only in limited numbers and that too at a few projects like Imperial Avenue, The Residences and Old Town. Choices are few and far in between the towering residential blocks and skyscrapers that house premier apartments of various types. 
Apart from these disadvantages, it can be said that Downtown Dubai is still one of the most coveted and hottest property markets in the city. Living here will definitely make for a stellar experience. Read this Dubai guide for major understandings.