Dubai is probably the best Emirate amongst the seven that make up the United Arab Emirates. Having a closer look at Dubai, you will quickly understand why it has the largest population in the UAE. The towering skyscrapers, gold souks, modern infrastructure, and world-class attractions aren't the only things that contribute to Dubai's cultural diversity; some of the best universities in Dubai also play an essential role in attracting students from all over the world.
Keep reading to know more about the education system, universities, branch campuses and the courses offered.
The Education System in Dubai
Completing the UAE with the other six emirates, Dubai follows the same education system as the whole country, but with some unique addons to it. Dubai caters to a vast range of different education systems: French, American, Indian, German, British, Australian, Russian, Pakistani, Filipino, and the UAE.
Moreover, all the International Baccalaureate are taught in English, but it is mandatory for all non-Arabic students to take Arabic language classes.  Apart from this, Muslim students and students of Arabic are mandated to take Islamic studies. 
The teaching language in all the public universities in Dubai is Arabic, with English as a second language. In contrast, the private universities in Dubai teach in English because these universities mainly cater to expatriate students. 
Best Universities in Dubai
There are 58 universities and colleges, along with five public universities in Dubai, serving both international and national students. Like many other countries, the educational institutions here also have independent internal governance. 
You will see variations among the universities in Dubai in the level of degree programmes they provide, as in bachelor's, master's, or doctorates. In terms of the specialization subjects, they teach. Also, the top universities in the Emirate are categorised on the basis of local and branch campuses. 
The local universities in Dubai are those founded and established in the Emirate itself, and the branch campuses are those which are founded in some other countries and have their branch campuses in the city. The following are some of the best local and branch campuses in Dubai.
Local Universities in Dubai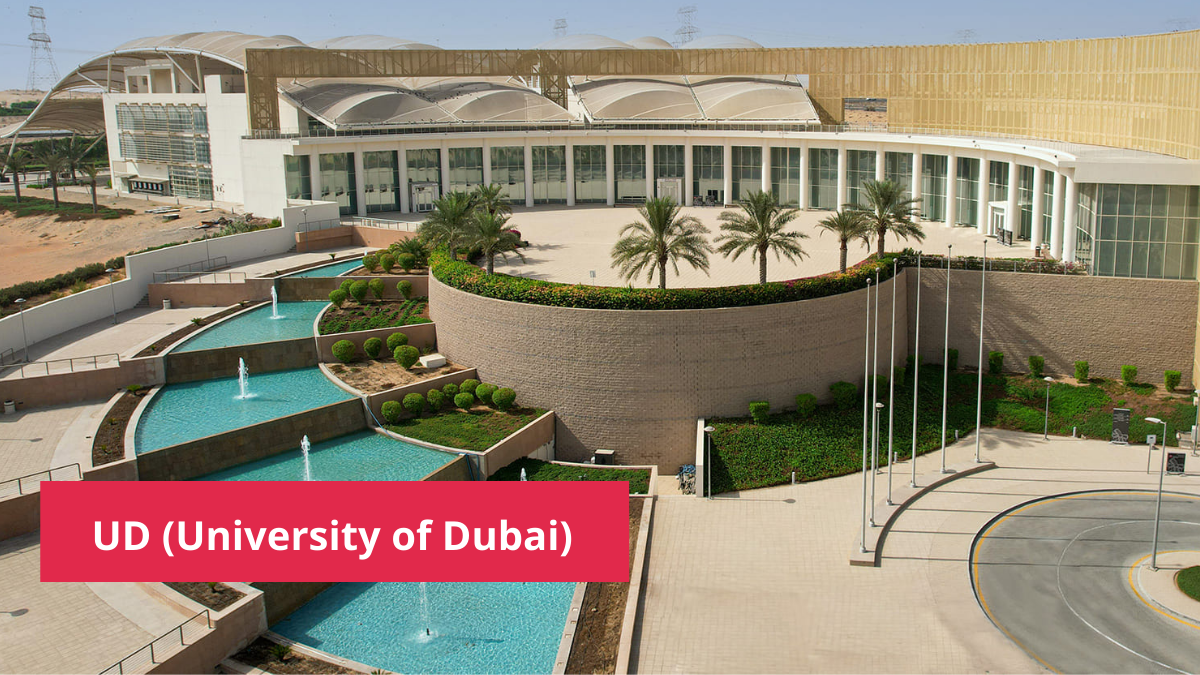 Based in the centre of Dubai, the University of Dubai is nationally and internationally accredited. The university was established with the purpose to fill the skills gap in the workforce. UD provides bachelor's degrees in marketing, management, finance, accounting, banking, human resource management, business administration, logistics management, information technology, economics, and supply chain. 
In addition to these programs, UD also provides master's degree courses in law (LLM), information systems (MScIS), and business administration (MBA).
AGU (Al Ghurair University)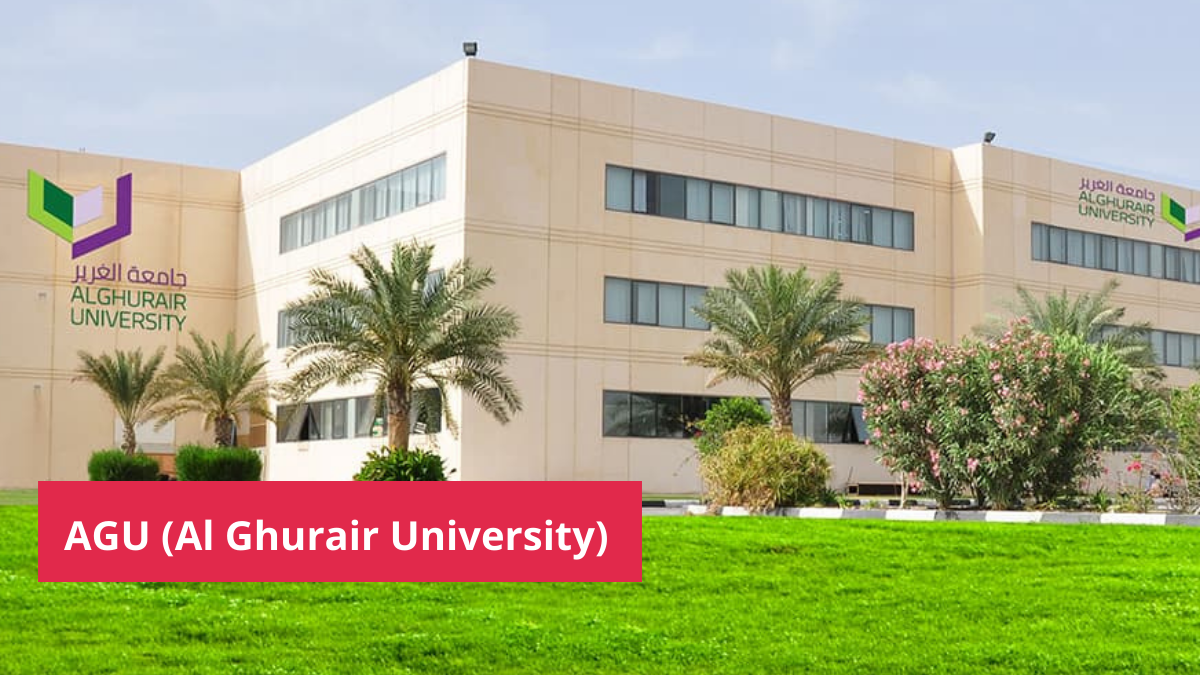 A local private university was established to serve students to contribute to the productivity and development of the community. The university is licenced through MOHSER (Ministry of Higher Education and Scientific Research), and it provides bachelor's programmes in all its three colleges. 
 COBS (College of Business Studies): This college offers a business administration program.
The College of Computing offers computer information systems programmes.
The College of Engineering and Applied Sciences provides computer science engineering, electrical engineering, and electronics engineering programmes.
The design school of AGU (Al Ghurair University) allows students to do their academic preparation for other professional practice in the stream of interior design. 

BUC (Biotechnology University College, Dubai)
A MOHESR-licensed biotechnology university, BUC provides bachelor's and master's degree programmes in biotechnology, pharmaceutical and medical studies, petroleum and industrial studies, environmental and agricultural studies, bioinformatics, and DNA forensics. 
In addition to these programs, the BUC also provides scholarship schemes, international student exchange programs, and a foundation program. BUC boasts internship opportunities, professional training, and some modern campus programs.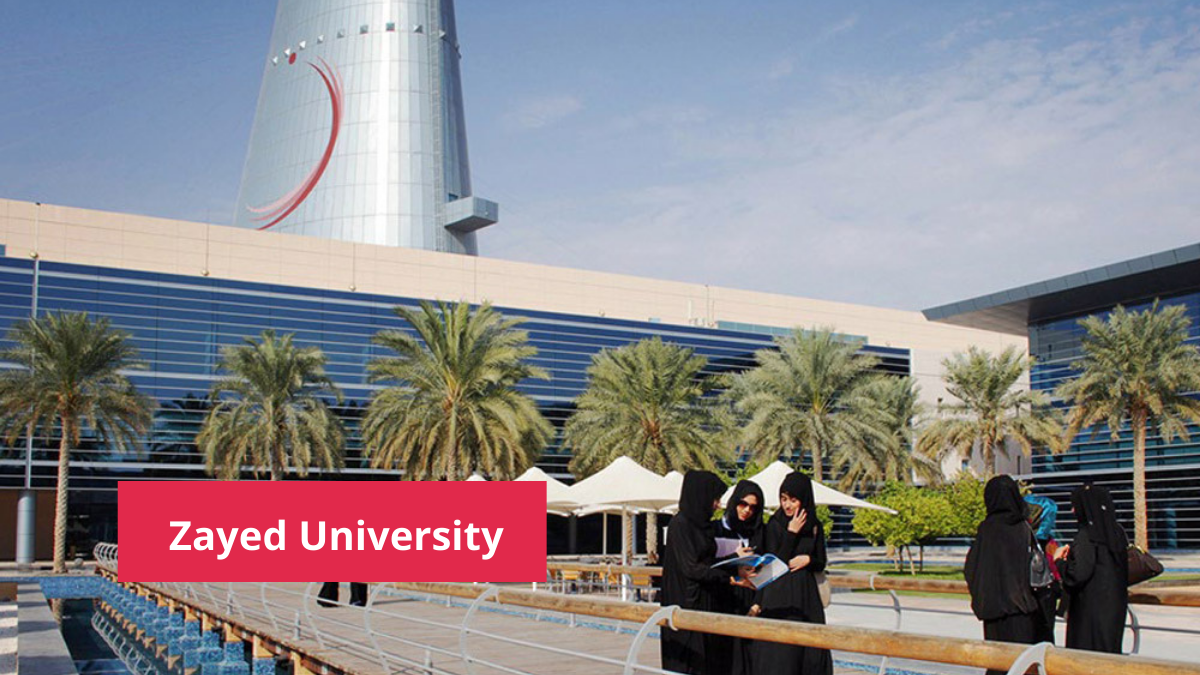 Comprising six different colleges and three main campuses, one in Abu Dhabi and two in Dubai, Zayed University provides graduate and postgraduate degree programmes in communication and media sciences, arts, sustainable science and humanities, and technological innovation. The university also boasts the University College (which prepares students for university-level studies) and the Institute of Islamic World Studies. 
HCT (The Higher Colleges of Technology)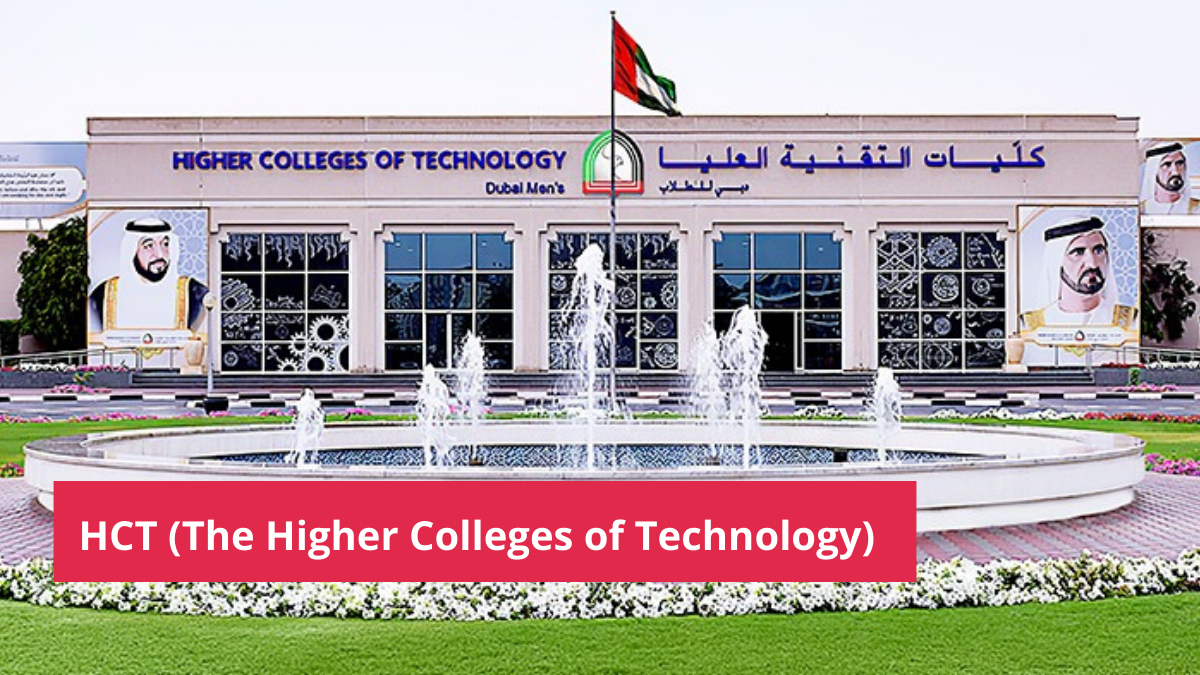 One of the most prominent institutions for higher studies in the UAE is Al Ain. The HCT has graduated more than 55,000 UAE nationals from the college. Of all the 17 campuses of HCT, two are in Dubai. DWC (Dubai Women's College) and DMC (Dubai Men's College). Both these campuses provide programmes in computer and information science, engineering, and communications, as well as business programs, communication technology, and construction technology. 
Having moved to DIAC (Dubai International Academic City) in 2004, the DMC campus also provides a vast range of sports, educational, recreational facilities, and different advanced technologies. 
Branch Campuses of the Best Universities in Dubai
UOWD (The University of Wollongong in Dubai)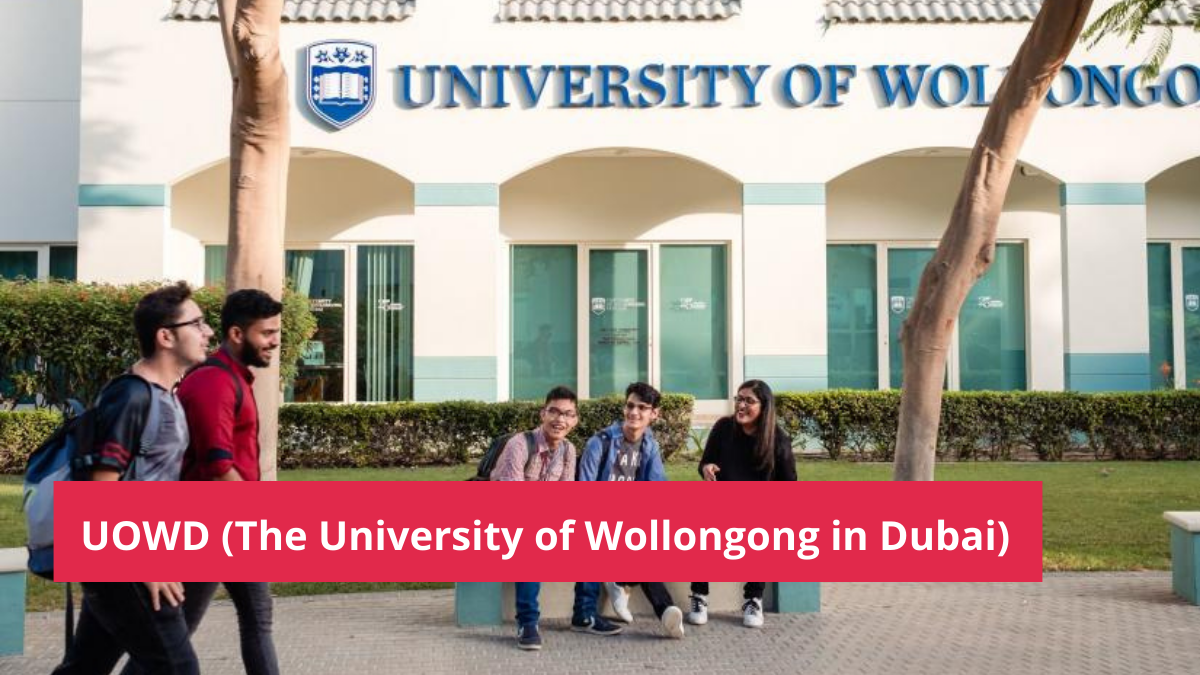 Situated in Dubai's Knowledge Village, it is a private university established in 1993 as a branch campus of Australia's University of Wollongong. The UOWD provides a wide range of bachelor's and master's degree programmes in the following streams: accounting and finance, arts and humanities, business management, and engineering and information studies. 
Moreover, the UOWD also offers a range of scholarship programmes for national and international students. Also, the university provides dedicated studies centres in different languages and communication development courses. 
AUD (American University in Dubai)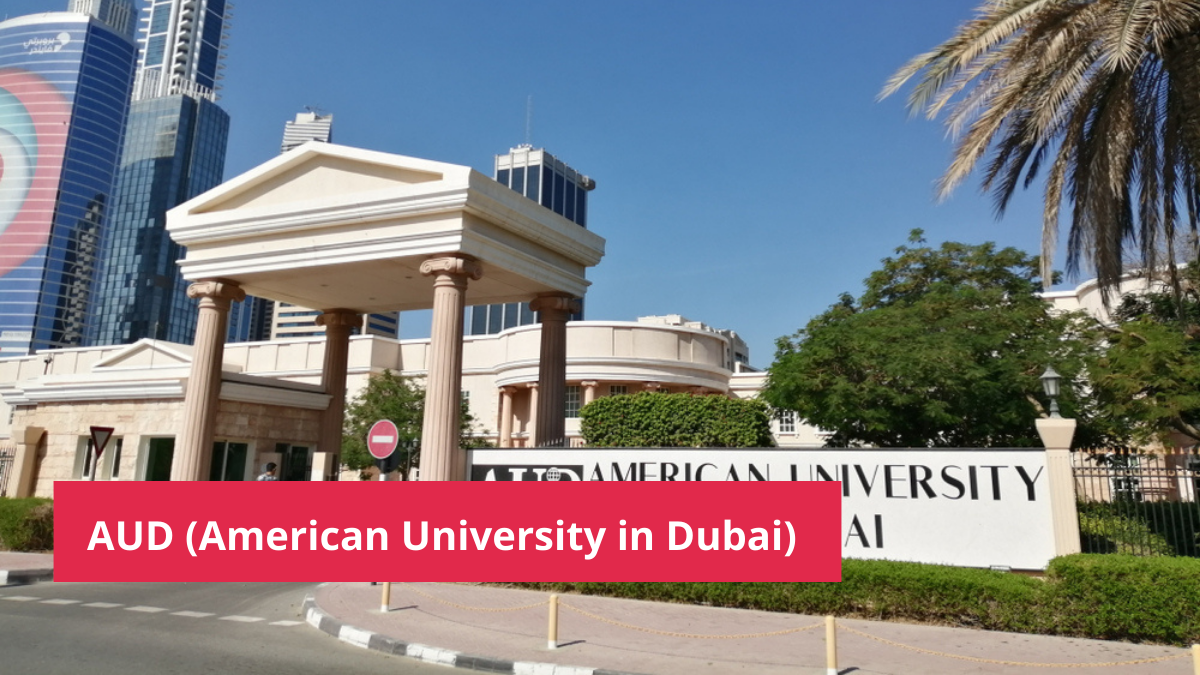 Atlanta born private university, AUD, was founded as a branch campus next to Palm Island and Dubai Media City in Dubai in 1995. All the programmes of AUD have accreditation from both the UAE (MOHESR) and the Southern Association of Colleges and Schools Commission on Colleges (SACSCOC) and serve both UAE and expatriate students.
AUD offers US-style education in Dubai, with the campus, arranged into the following departments: School of Business Administration, School of Engineering, School of Architecture, Art, and Design, School of Arts and Sciences, Mohammed Bin Rashid School for Communication, and School of Education. 
AUE (American University in the Emirates)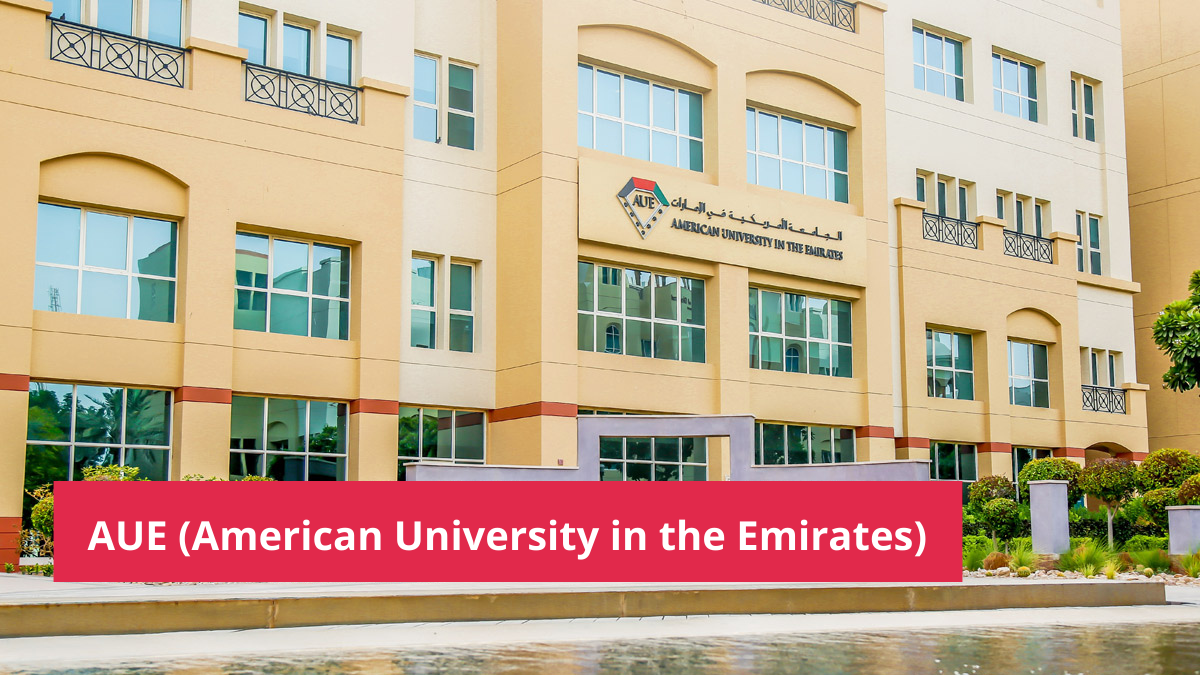 Based in Dubai International Academic City, AUE is a private university with the accreditation of the CAA (Commission for Accreditation). The university has partnerships with different US and foreign universities, and it provides several bachelor's and master's programs. 
The bachelor's degree programme at AUE is split among its six colleges:
The College of Fine Arts and Design
College of Computer and Information Technology.
College of Media and Mass Communication
College of Business Administration
The master's degree programmes offered by the AUE are MBA (Masters in Business Administration), MLIS (Master in Library and Information Science), and MDIP (Master in Diplomacy). Apart from these programs, the AUE also provides a range of additional centres, including a professional training centre, a technology incubation centre, and a language learning institution. 
BUiD (the British University in Dubai)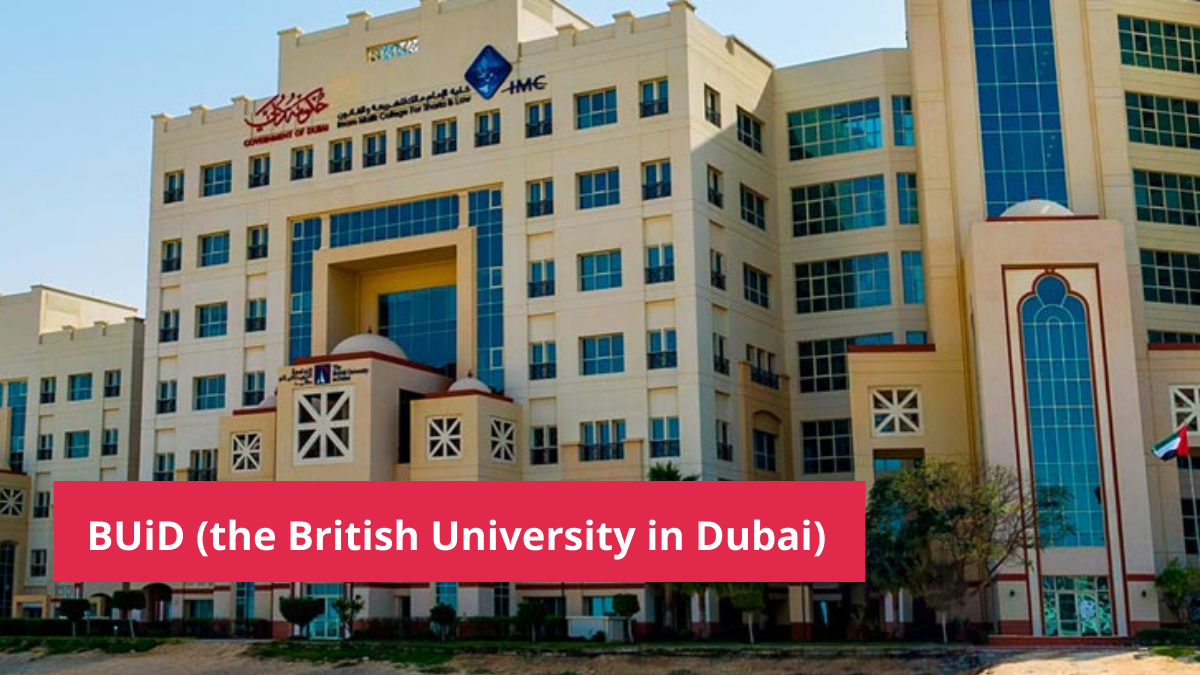 Located in Dubai International Academic City, BUiD is a research-based private university founded in 2003. The university works in partnership with many UK universities, like the University of Manchester, the University of Edinburgh, Cardiff University, and King's College London. 
With the accreditation of MOHSER, BUiD provides degree programmes in different fields, including information technology management, informatics, education, banking and finance, architecture, project management, human resource management, construction law, construction management, intelligent building design, and business administration (MBA). 
Besides these programs, BUiD also provides a wide range of accredited master's diplomas and certificates. Also, the university is well known for assisting national and international students with funding and scholarships. 
Other Best Universities in Dubai with Local and Branch Campuses
A few other local universities in Dubai are as follows:
The Dubai School of Dental Medicine – is a newly founded dental university in Dubai.
The Dubai School of Government – is a research-based teaching institution that centralises public policy in the Arab world.
Hamdan Bin Mohammed Smart University – is the first licenced e-university in the United Arab Emirates. 
The Dubai Medical College for Girls –  the first private university that awards degrees in surgery and medicine in the United Arab Emirates.
Some more branch campus universities in Dubai are as follows:
Hult International Business School – a branch of a US educational institution.
Manipal University, Dubai – branch of India.
The Murdoch University, Dubai – branch of Australia. 
The Saint-Petersburg State University of Engineering and Economics – a branch of Russia.
The Islamic Azad University – a branch of the UAE.
Strathclyde Business School, Dubai – is a Scottish Business School branch.
The Canadian University of Dubai
Over to You
Besides attractions, Dubai is also a step ahead in providing education and convenience to seekers. The education system in the Emirate is unique and beneficial for local and international students as the city has the best universities in Dubai, UAE. Students from any corner of the world can easily attain advanced education in their respective nation's university branch. 
Although all the institutions are regarded as the best in their regard, it's good to go through their prospects in terms of public or private bodies, their eligibility, subjects, and programs. You can also join the e-university of Dubai and learn from the comfort of your home. 
Frequently Asked Questions (FAQs)
How many universities are there in Dubai?
There are 65 colleges and universities and five public universities in Dubai, where thousands of students from all over the world come every year. All the educational institutions in Dubai provide dedicated student facilities for the convenience of the students.
Which university is number one in Dubai?
As per several resources, the American University in Dubai is amongst the best universities in Dubai.
Does Dubai allow you to study for free?
Public universities in Dubai allow only the citizens of the UAE to study for free.
Which universities are affordable in the UAE?
Universities like American University in the Emirates, Abu Dhabi University, UAE University, and the University of Sharjah are some of the affordable universities in the UAE.
What are the best programs to study in Dubai?
M.Sc. in pen testing, cyber security, aerospace engineering, computer and electrical engineering, nuclear engineering, biomedical engineering, and mechanical engineering are the best and most in-demand studies in Dubai.
Which language is the most spoken in Dubai?
Although Arabic is the official language of the UAE, English is widely spoken and taught because of the presence of a high number of ex-pats in the country.
What are some of the best courses for job purposes in Dubai?
Data science, environmental management, fashion design, aviation, beauticians, accounting, banking, and financing are just a few of the courses available in Dubai.
What is the highest paid job in Dubai?
Chief Financial Officer (CFO), Chief Executive Officer (CEO), and lawyer are among the highest-paying jobs in Dubai.