Are you looking for the easiest way to buy Bitcoin in Dubai? If your answer is yes, you're at the right place. Coinsfera, a local bitcoin store in UAE, deals in cryptocurrency exchanging. It makes buying and selling cryptocurrency even more accessible than ever. This blog will detail everything there is to know about this store.
The term "Crypto" or "Bitcoin" was alien to the people in UAE when pseudonymous developer Satoshi Nakamoto created Bitcoin back in 2009. However, things have changed entirely since. Today, UAE is among the first few countries to have a deep "cold storage" company. The tides have shifted, and stores like Coinsfera – a bitcoin store in UAE prove that the Emirates is now an active part of the "crypto" trend.
What is Coinsfera?
Coinsfera is an OTC (Over the Counter) cryptocurrency exchange store. It allows you to buy and sell cryptocurrencies with cash safely. Established in 2015, the company commenced its operations in Dubai but now has global footprints in the UK, Turkey and Kosovo.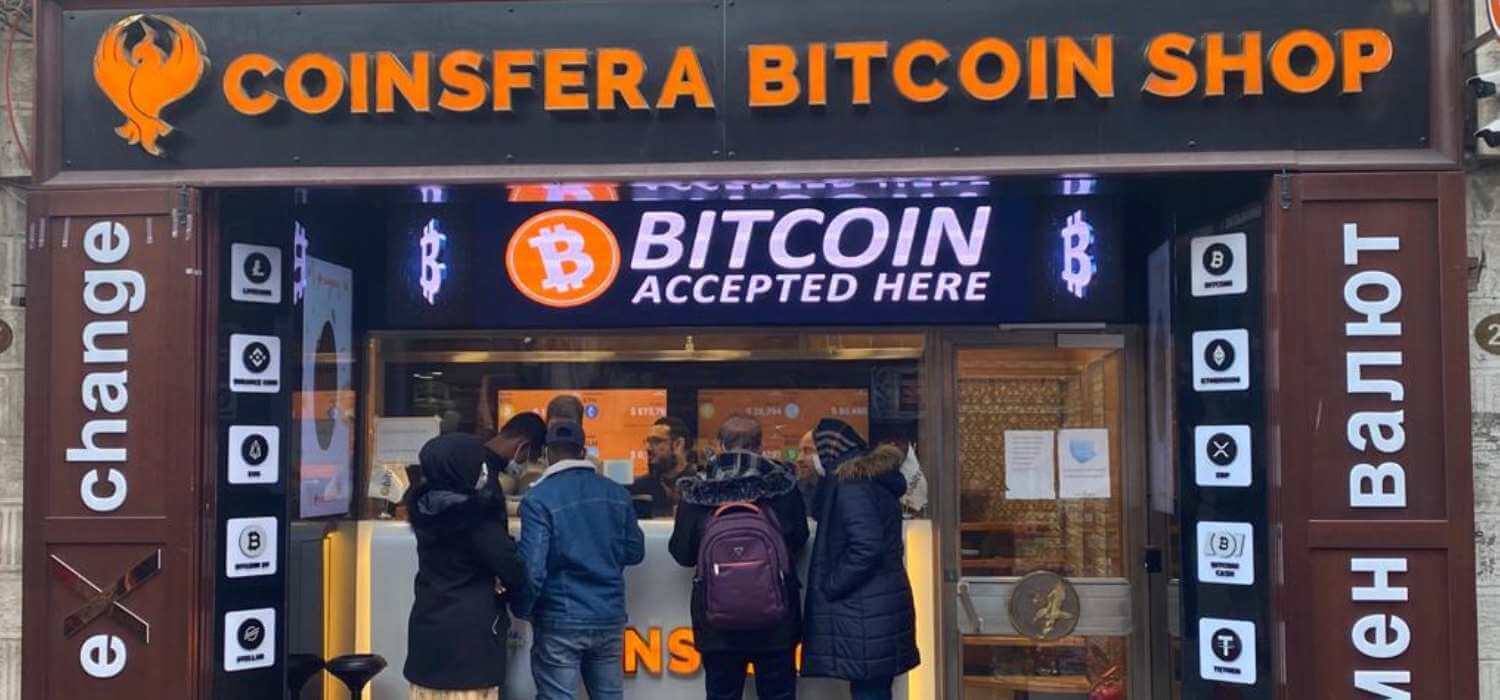 Besides helping customers buy and sell cryptocurrencies, this bitcoin store in UAE allows them to convert and transfer them. As a customer of Coinsfera, you can use payment methods like cash and credit card to exchange your digital currencies. Taking customer service experience a notch higher, they have offices available in most Dubai centres to ensure easy service accessibility.
Recently, Coinsfera added an award in its kitty from the most prominent blockchain conference in the MENA and Eurasia area. The company is set to grow even faster as it starts to focus on the NFT (Non-Fungible Token) space. 
Why Trust Coinsfera (A Bitcoin Store in UAE) With Buying and Selling of Bitcoin In Dubai?
Bitcoin is the most popular cryptocurrency in the world. Its increasing popularity is one of the reasons why its acceptance has grown exponentially in the UAE. With more people using Bitcoin as a payment method, it's only evident that its sales are increasing. And if you're one of the sellers, Coinsfera is your go-to Bitcoin store in UAE. It makes buying and selling Bitcoin easier than you can imagine.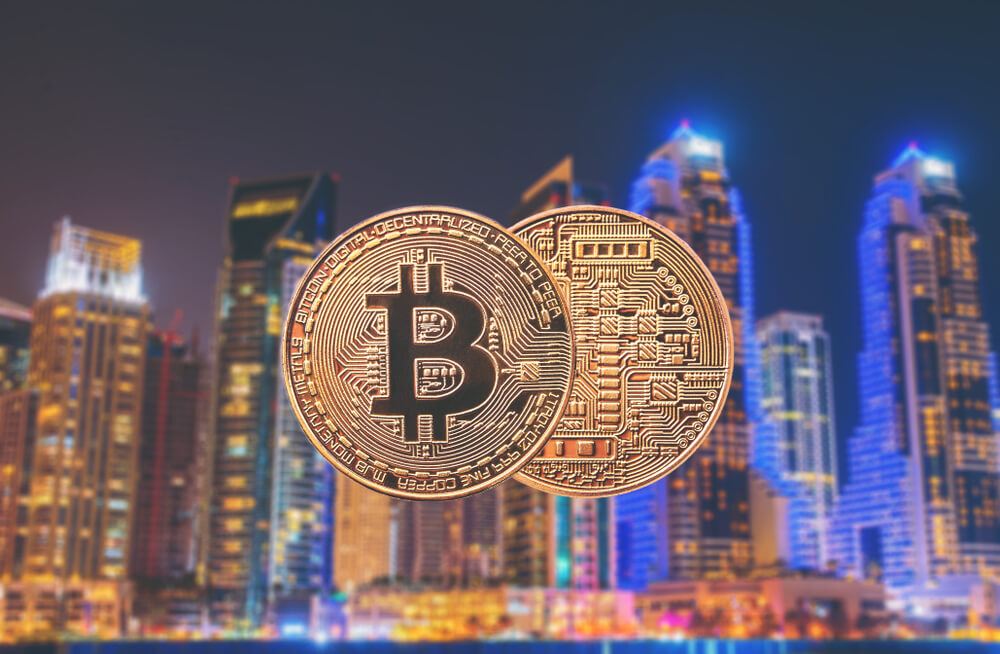 It offers competitive pricing, conversion of even large Bitcoin amounts and hassle-free transactions, which gives it a unique edge over other stores in the country. Other than selling Bitcoin, Coinsfera also allows exchanging more than 2000 cryptocurrencies. 
While it's only been a few years since Coinsfera was established, the company has carved quite a niche in the crypto exchange market. With thousands of customers exchanging bitcoin for cash through Coinsfera, it won't be wrong to say that it is the most reliable exchange store. 
Buy or Sell Bitcoin in Dubai – But What About the New Laws?
The Dubai Government declared a new policy in March 2022. The change is expected to increase the demand for cryptocurrency services. Coinsfera understands this and is thus equipped with modern, state-of-the-art equipment. The store has a "Bitcoin Teller" and professional personnel to assist you. So, whether you are a crypto enthusiast or have just stepped into the crypto world, you can receive all the guidance you require at Coinsfera. The store aims to make buying and selling cryptocurrencies easier and safer for its customers. And if you face any hurdle in the process, professionals are available to guide you. 
Aside from approving the virtual assets law, Dubai's Vice President, Sheikh Mohammed bin Rashid Al Maktoum formed the Dubai Virtual Assets Regulatory Authority. This authority will work with all the crypto-related entities to provide investors with the best possible security and transparency. Right after the law got notified, new cryptocurrency restrictions were also presented. This, however, did not affect Coinsfera. The Bitcoin store in UAE will continue to serve its customers and promote bitcoin in Dubai. 
What is the Importance of Cryptocurrency Exchange in Dubai?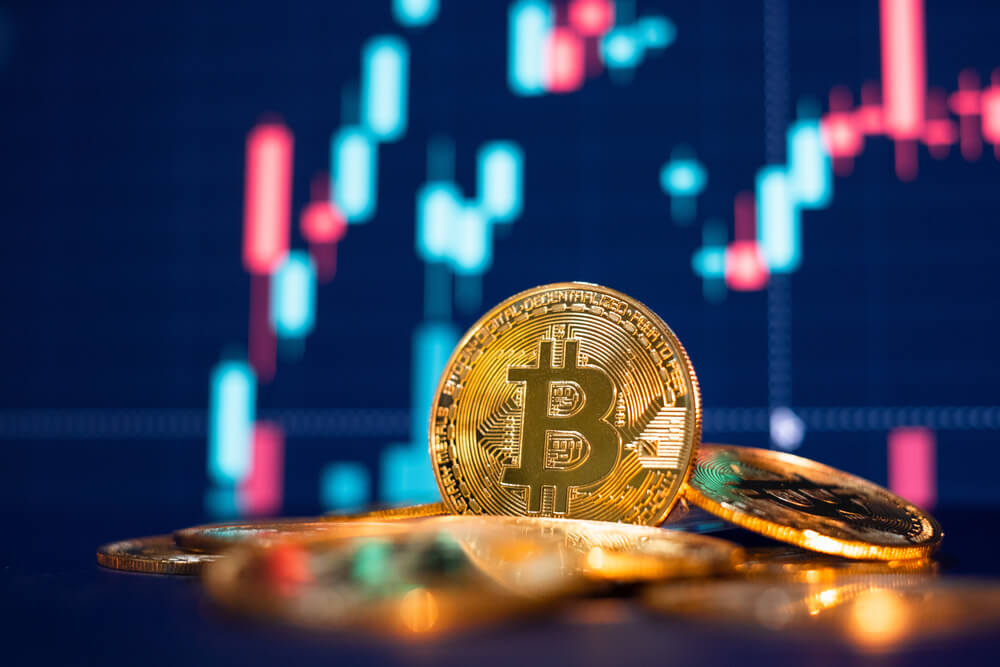 Digital currency is taking the world by storm. Every day there are fresh updates or the other, not just in terms of digital currency innovation but also in its regulations. These rules are set to regulate and facilitate crypto transactions legally and safely. For example, the Dubai Government announced a new cybercrime law for scams associated with cryptocurrency the previous year. As per the law, anyone involved in crypto-based scams can face up to 5-year detention or more, depending on the severity of the crime. They may also have to pay hefty fines ranging between AED 250,000 and 1 million.
Cryptocurrency is the future, and it's not just a theory but a fact now. Hence, the UAE government is taking every step towards becoming the world leader in this technology. They realise it is exploding in popularity and know that encouraging safe cryptocurrency exchange is the best way to keep track of these transactions. Coinsfera – A bitcoin store in UAE is helping the administration move in that direction. The store enables easy crypto exchange in Dubai and caters to the requirements of both the administration and users. 
Final Thoughts
You can easily convert cryptocurrency or buy Bitcoin in Dubai online. Loads of online platforms offer this service. However, these services come with a challenge: access to your personal information via bank account linking. Since privacy is one of the integral benefits of using bitcoin, online crypto exchange isn't sitting well with users. This is where a store like Coinsfera – A bitcoin store in UAE comes into play and makes cryptocurrency exchange more convenient and safer. 
So, what are you waiting for? If you're in Dubai, walk into the Coinfera store located in Jumeirah Lake Towers today!
More Useful Articles for You :
Frequently Asked Questions (FAQs)
Is there a Bitcoin ATM in Dubai?
Unfortunately, there are no ATMs for Bitcoins in Dubai for now. However, Coinsfera, a Bitcoin store in UAE, Dubai, has a Bitcoin teller that you can rely on.
Where can I exchange Bitcoin for cash in UAE?
To exchange Bitcoin for cash in UAE, you can use the online or offline method. Coinsfera is an offline option, a store that makes cryptocurrency exchange in money super simple. For the online option, you can use your preferred websites.
How can I buy Bitcoins with cash in Dubai?
Aside from Coinsfera, the best choice, you can opt for options like Pallapay for buying Bitcoins with cash in Dubai.
Where is the Bitcoin ATM located in Abu Dhabi?
Abu Dhabi doesn't have a Bitcoin ATM yet. But they have a kiosk machine in The Galleria Mall, on Al Maryah Island, right next to the Abu Dhabi Global Market.
Can I sell my Bitcoin in Dubai?
Yes, you can sell your Bitcoin in Dubai using Coinsfera, the best store to buy or sell Bitcoin in Dubai.
Can you buy Bitcoin in Dubai?
Yes, you can easily buy Bitcoin in Dubai via Coinsfera.
How can I buy and sell Bitcoin in UAE?
You can buy and sell Bitcoin in UAE through Coinsfera, a local bitcoin shop in Dubai.
How can I convert Bitcoin to cash in Dubai?
With Coinsfera, a leading Over the Counter store, you can convert Bitcoin to cash quickly and safely.