Dubai is known as the 'city of gold' and its geographical location has played a vital role in making it a gold champion all over the world. Not just Dubai has jewellery-making units that make gold bars and jewellery from the imported raw gold but also gold in UAE has refineries and storage vaults for the laboured jewellery. The reason given above justifies the cheaper gold rates in Dubai. Dubai is one of the most-visited out of all the seven emirates of the UAE. Dubai is famous for its lavish life, shopping malls, high-class hotels, infrastructure, contemporary architecture, and an active nightlife. The city is known as the "city of gold", due to its vast development from a sleepy Gulf port to a global-level business centre in just a few decades. 
Dubai has built itself as a significant gold trading hub by obtaining raw gold from Ghana and trading the product to the buyers in the market of the  South Asian countries and the Middle East. Dubai is a city that is a chief gold trader and also a big retailer in the market with thousands of outlets selling yellow metal for years. The city is the hub of observation for traders, visitors, residents, and tourists looking to buy the yellow metal. Buyers can walk in and purchase the customized ornaments and Gold of their choice. 
History of Dubai's Gold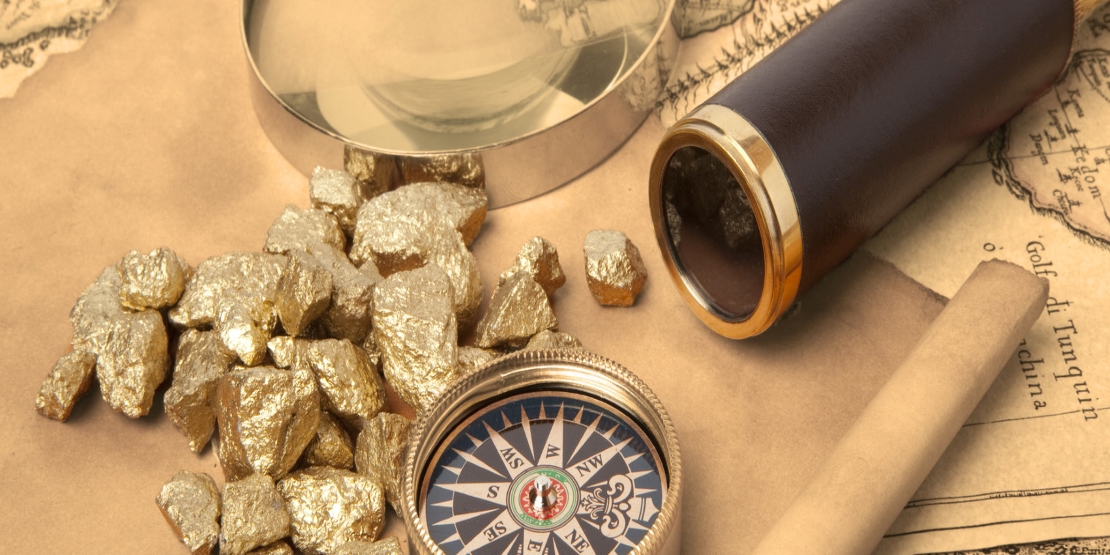 The city's fondness for gold ornaments dates back to the 19th century at the time when Dubai was a dull trading port but still the city's connection with the yellow metal i.e. gold is legendary. The journey of the UAE gold business strained from Beirut from 1965 to 1975.
The history of Dubai's gold reveals that the gold business was shifted to Kuwait during the Lebanon civil war. And this shift was made before the introduction of the hallmark thing and custom duty in the world that made a move of this business to the Dubai jewellery market. 
The UAE and Dubai procured the Gold business from Kuwait, thus, since then they grabbed it tight and never let it loose because the gold trade is continuously growing under the supportive custom policy and favorable government schemes. With the assistance of the Dubai government, the proposal of Yellow metal thrived and gave an excellent opportunity to grow the business in order to make a profit. 
Tips and Tricks for Purchasing the Gold in UAE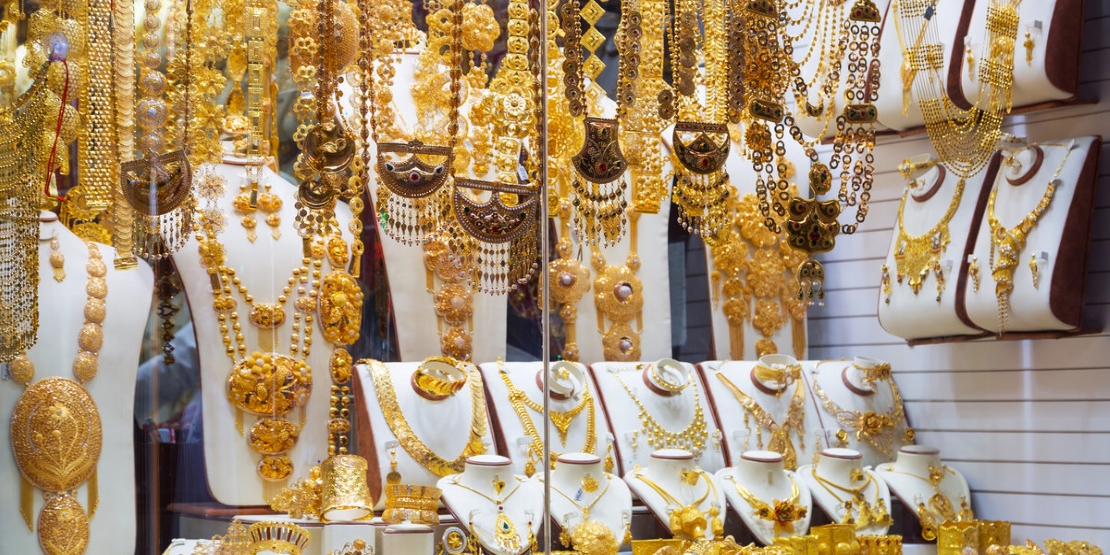 Shopping is surely the first thing that hits your mind when planning a trip to Dubai, UAE. The city is surely heaven to those people who want to splurge. From footwear and clothes to chocolates, electronics, and spices to dry fruits. But still one of the biggest pulls to Dubai known for its purchasing experiences is its gold ornaments. The New and the Old Gold Souks in Dubai are mostly the best in the world, with people visiting Dubai from all over the globe just to purchase for their special occasions like weddings. 
Purchasing gold from Dubai is very popular as it was previously been duty-free, so you were not paying any additional tax on it. Also, the regulatory measures make sure that the gold follows specific standards so a buyer will have surety of its purity. Also, if a bar of gold will meet all the standards of purity then buyers can buy gold without worrying whether the purchased gold is fake or inflated in its prices. Therefore, it is essential to bear in mind that despite the gold price that is sold in Dubai being the cheapest in the world still, it could add on making charges that could be a possibility to raise the price of the item that you purchase. 
Thus, purchasing gold from Dubai is still not a direct or simple process that you can blindly follow. Here are some effective tips and tricks to keep in mind before you step towards the City Of Gold to ensure that your purchase goes off without a hitch.
Gold Rate in Dubai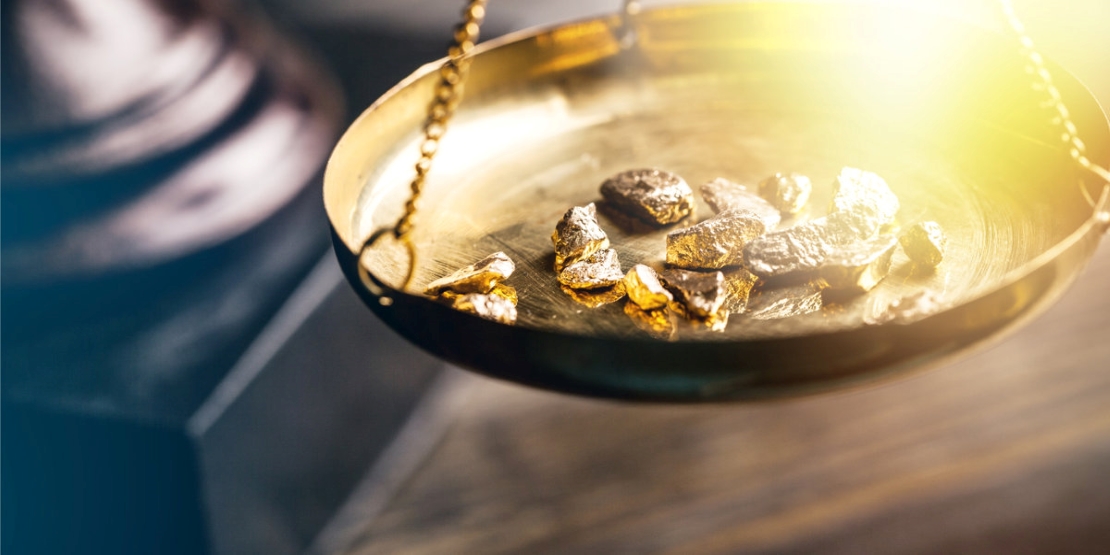 As with any gold purchase, it is essential to know its price in the market on that day before you start to purchase. Just like the USA, Dubai also has two prices for gold, thus it is important to dig the actual rates of gold before you make a purchase. 
The rate of gold is figured out on 1 gram of gold and all the prices are shown on big billboards at the grand entrances of the Gold Souks in the UAE. But now after 2018, it is important to keep in mind that the FTA (Federal Tax Authority) of Dubai charges 4% of value-added tax on gold. The tax application on gold has resulted in the increment of gold prices since after 2018.
You can check the current gold price below:
| | | | | |
| --- | --- | --- | --- | --- |
| DATE | 24 Ct/1gm | 22 Ct/1gm | 21 Ct/1gm | 18 Ct/1gm |
| 17-04-2023 | AED 242.75 | AED 224.75 | AED 217.50 | AED 186.50 |
| 16-04-2023 | AED 242.75 | AED 224.75 | AED 217.50 | AED 186.50 |
Dubai Gold Bargaining
UAE is world-famous for its gold and people also bargain while purchasing the gold. You must be shocked because the gold price is fixed, but here you will know how you can still bargain while purchasing gold in UAE.
There are numerous gold souks in Dubai that sell both new gold and old gold ornaments, still, the competition amongst both is tremendous. But there is a thin line amidst that gives you room to bargain. Though it is hard, you need to be very conscious of all ins and outs while exploring to grab the best gold deals. So as you know that the gold price is fixed, the only way to get a discount on gold ornaments is on labour charges. Labour charges could vary but these can vary considerably from shop to shop. Also, exploring the gold markets will let you exhibit all the beautiful jewellery designs on offer and make you pick the perfect piece to take along with you.
Bargaining is a useful tool you can use at the time when purchasing gold jewelry in Dubai. Despite the fixed rates of gold, you can still haggle your charge down at Gold souks in terms of making charges. The discount percent all depends on how much gold you buy and also on the price of the purchased gold. Concluding all the aspects you can still bargain up to 50% on labor charges. 
Gold Hallmark and Best Gold Markets in Dubai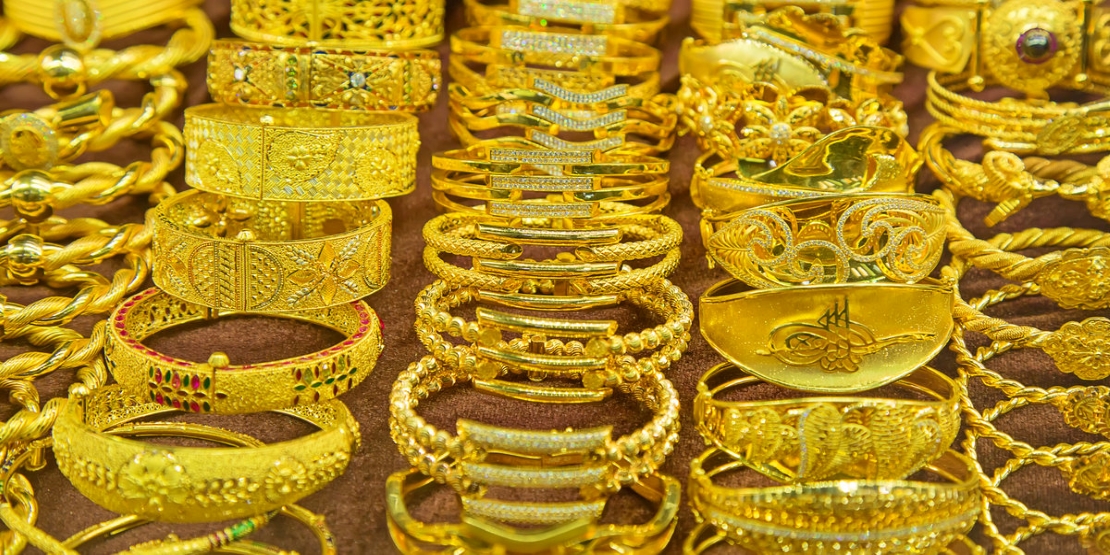 Note some golden rules before you purchase gold in Dubai, well, the list of rules are some basic things usually people let go of. And the major rule of this list is to check the purity, make sure the gold you purchase has a hallmark sign on it. 
Hallmark is a standard of purity that is set to ensure that all gold purchasers are not cheated. It was set out as per the Indian standard specifications. All the countries have their own official Assaying and Hallmarking Centres in order to attest the gold and to certify the quality of gold jewellery or ornaments to the specific standards. So whenever you purchase gold jewellery always make sure to check if the jeweller has a BIS certificate.
Components of a Hallmark Certification:
Jeweller's Mark

BISMark

Fineness Number (corresponding to cartage)

Year of marking denoted by a code letter and decided by BIS 

Assaying and Hallmarking Mark
Top gold markets in Dubai:
Gold Souk

Liali Jewellery

Damas

Cara

Gold and Diamond Park

Agatha

Cartier

Damiani

Khushi Jewellers

Tiffany & Co
Best Time to Buy Gold in Dubai
Now as you already know, Dubai is popular as a city of gold due to its refineries and finishing in gold, and cheap prices as compared to the others. Thus, people long to buy gold in UAE, especially from Dubai, no matter if they are permanent residents of UAE, on a trip to Dubai, or have visited Dubai as their official trip. 
But, to be noted, there is a specific time to buy gold from Dubai, not the whole year dealers offer special discounts on jewellery. So it is best to buy gold from the Dubai shopping festival to get unbelievable offers on gold i.e. between December to January. Also, you can purchase gold from Dubai Summer Surprises which happens between June to August every year. 
But, in case you somehow can't make it for the Dubai Summer Surprises or the Dubai Shopping Festival, at that time, buy gold on weekends, be it a Saturday or a Sunday. 
Mentioned above are some of the most suitable times for the purchase of gold and the best thing is the price of gold will not be charged on international exchanges till 2 am on Monday, so it is possible for you to grab a good deal.
Conclusion
Gold is a very valuable metal that is also an important part of each UAE Emirati household. Beyond being important, this yellow metal is estimated as a family patrimony by most residents of the United Arab Emirates. The gold jewelry and ornaments are passed on generation by generation to another with the purpose to keep the family's legacy alive. Well, apart from this only Value-added tax is applied on gold in UAE, thus gold is cheaper in UAE as compared to the other countries of the world. 
There are several limitations on tax-free gold depending on if you are a permanent resident of the UAE or not. Therefore, there are many online stores where you can buy gold from the United Arab Emirates as it is still cheaper than the other countries of the world. Besides being the biggest manufacturer and trader of gold Dubai is also the best in gold designs, thus the making charges of the gold in Dubai are sometimes high which could raise the price of the gold jewellery that you are actually willing to buy. 
More Useful Articles for you :
Frequently Asked Question (FAQs)
How much gold can we carry out of Dubai?
Many travelers who visit Dubai come up with doubts, how much gold they can take with them while leaving UAE. Well, here we are with exact figures so that you won't face any legal inquiries at the airport. A duty-free allowance of gold out of Dubai is 20 gms for a male traveler which should not cost more exceed Rs. 50000 thousand and a female traveler is allowed to take along 40 gms of gold that must not exceed Rs. 1 lakh. Apart from this when it comes to children, the ones who have lived abroad for at least a year are allowed to take along the duty-free gold.
What are the labour charges of gold in Dubai?
The making charges or labor charges are lower in Dubai (except you need to pay AED 4 or 5 per gram for simple jewelry such as chains or bangles).
Which gold is best in Dubai?
While Dubai is already famous for gold as it is authentic in its true sense, but it is always a good idea to brush up on some important information when purchasing gold in Dubai. The 24 karat gold is the most accurate, with its best gold content, heaviest designs, and darkest yellow color. But no doubt, lighter variants from 18 to 22 karats are also typically available.
Is gold tax-free in Dubai?
Dubai is a tax-free haven, which means you do not need to incur sales tax or VAT when purchasing gold from Dubai. Therefore, a few years back the Central Board of Indirect Taxes and Customs has set a parameter on the quantity and amount of gold that a traveler can take along from Dubai and other emirates of UAE.
Can I buy gold online from Dubai?
Yes, you can buy gold online from Dubai, there are many renowned gold trading firms in Dubai, UAE, that are selling gold along with other precious metals online. You can buy gold from an Online Bullion Store which is a good option in terms of usability and price. You can also purchase gold coins and bars at a very compatible rate in a few minutes.