The UAE is amongst the fastest developing nations in the world that are good at grabbing opportunities and, at the right time, hopping on the trends that offer the maximum optimum benefits. Know everything about – how to buy property in Dubai with crypto?
Cryptocurrencies have emerged as a new transaction method and have become popular among people unwilling to deal with cash or cheques. It can help you buy a lot of things at the current time, but can you buy real estate with crypto? Despite being one of the most popular trends, crypto is a new concept for many. Seeing the benefits and return on investment, many homebuyers and businesses have started investing in the real estate market using bitcoin/cryptocurrency. Hence, we've jotted down a few tips on why one should buy property in Dubai with crypto. Now, the main question is how to buy a property with crypto? Here's what you need to know.
How to Buy Real Estate With Cryptocurrency?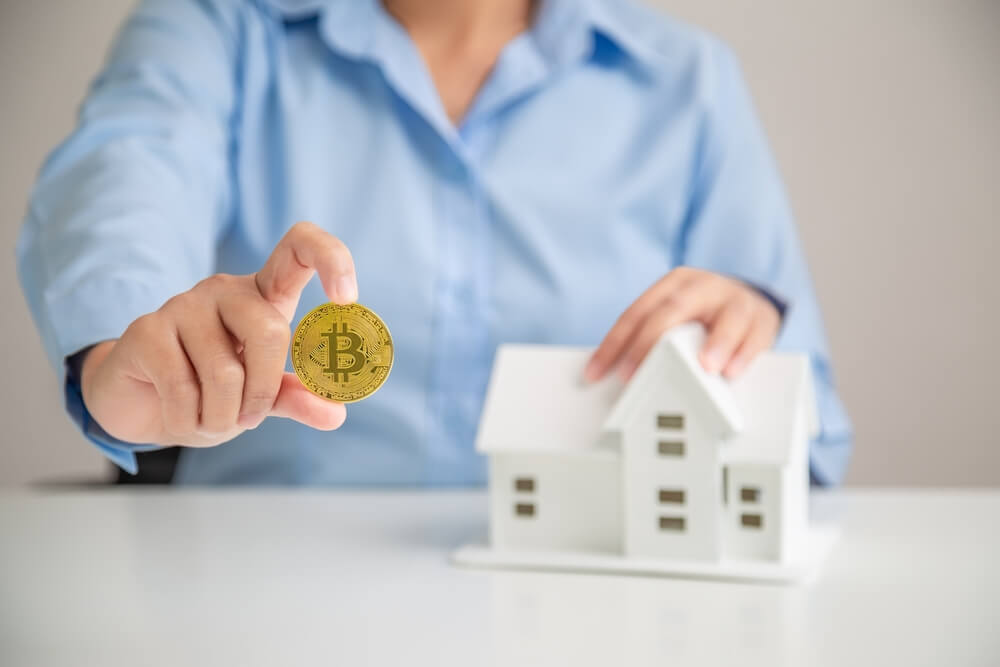 The idea of purchasing a home using cryptocurrency might be tempting for real-estate enthusiasts to give up. There are various options to buy property in Dubai with crypto using Bitcoin (BTC), Ethereum (ETH), Dogecoin and other cryptocurrencies. The practice has not yet become fully normalised. You can do this through a financial institution or directly between two individuals.
How to Buy
Property in Dubai With Crypto
?
Listed below are some possibilities for home buyers wondering how to buy a property with crypto.
Making a down payment to buy real estate with cryptocurrency is one way to use it. But to solve this, many new financial platforms are releasing products. With annual percentage rates ranging from 1% to 6%, crypto-backed loans are available from crypto lenders, including BlockFi, Celsius, and Unchained Capital. Major expenditures like cars and homes can be made using the loans.
Direct Transfer of Crypto from Buyer to Seller
Nothing prevents two people from establishing a secret deal to buy a home with crypto through a straight wallet-to-wallet transfer. The best course of action is to write your agreement and consult with a real estate and cryptocurrency-savvy attorney.
Benefits of Buying Property in UAE With Crypto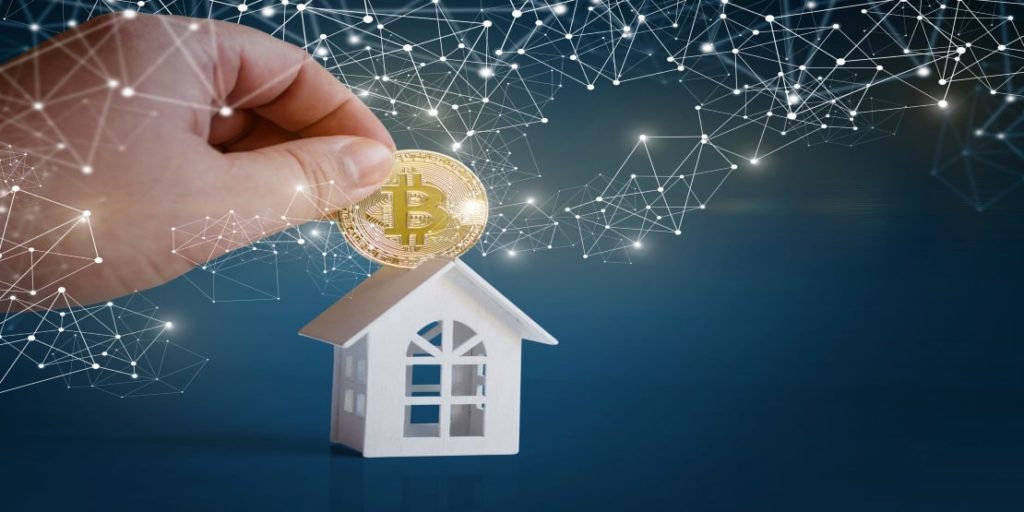 If you plan to buy property in Dubai with crypto, it is among the safest options for purchasing and making payments. Many real estate investors are opting for it nowadays to secure the whole transaction process.       
In the UAE, a great alternative to cash or cheque is to buy home with crypto because it saves you energy and time spent on acquiring the possessions and settlements of the properties.
Once your payment is approved on blockchain, there will be an instant property transfer, and you will get ownership of the property with no delays.
It will be cost-effective for you if you buy Dubai property with crypto, especially if you are an international buyer. Cryptocurrency costs less on international transfers and payments. Banks will charge you a hefty fee if you traditionally purchase a property. 
The other reason real estate investors favour crypto payments is that there are no extra charges; cross-border cryptocurrency transactions are possible at a nominal price. 
How Does Crypto Ease Property Buying Process in the UAE?
After understanding the significant benefits of buying Dubai property with Crypto or Bitcoin, you must be wondering, how to buy a house with crypto? Buying and selling real estate assets through crypto is not a headache or a struggle; it is just a new approach. 
Investing in real estate through this exchange mode indicates that you can easily get rid of all the paperwork hassle.
Cryptocurrency brings numerous benefits to the table. One of the best attributes of cryptocurrency is that it is easy to use, just like cash.
Advice For Crypto Real Estate Investors in UAE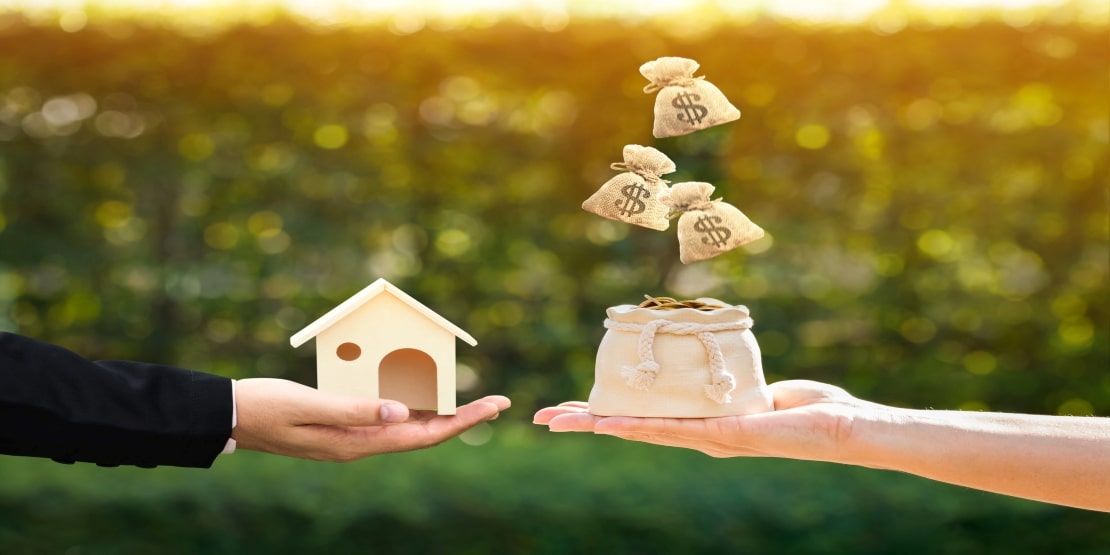 For people who wish to buy property in Dubai with crypto, the following tips should be taken into consideration for a hassle-free experience while trading in cryptocurrency :
It is important

that you count on reliable and experienced property dealers in the UAE that deal in property by using bitcoins.

     
Make sure that you only prefer a real estate company that has credibility in the market and follows UAE laws. For instance, a real estate firm that offers safe cryptocurrency payment options to real estate investors.
Note : Make sure to cross-check if you have sufficient Crypto/bitcoins in your digital wallet before hunting for a property.      
Crypto For UAE Properties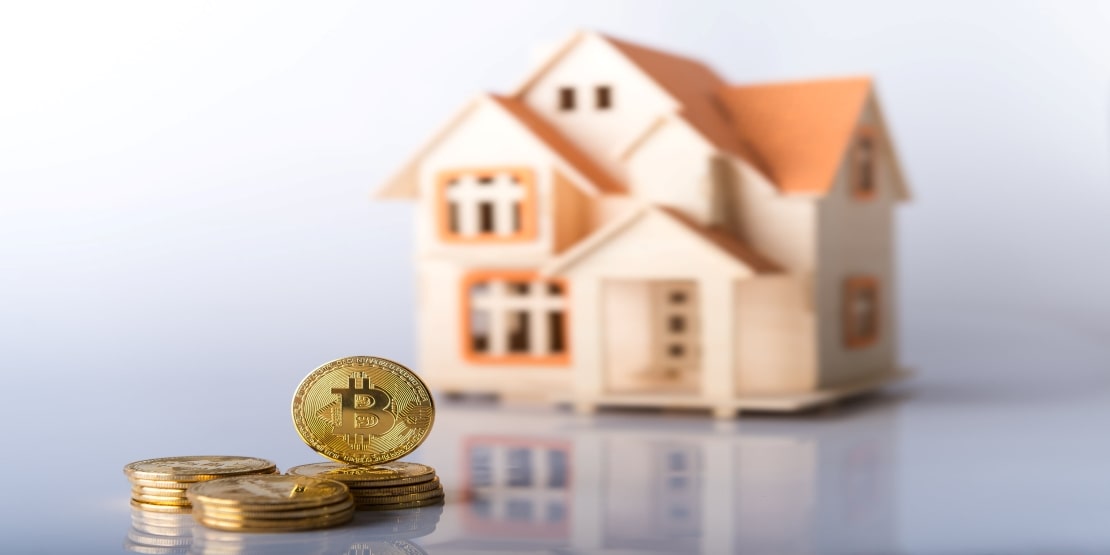 UAE is one of the most desired places in the world with a multicultural population, low crime rate, tax cuts, and affordable housing. Thus, many people dream of owning a house in the UAE.     
There are many real estate associations in the UAE that offer you a broad range of exclusive and high-end properties that are available for trading with popular cryptocurrencies such as bitcoin.
Whether you want to buy a townhouse, villa, apartment, penthouse, commercial space, or condo, UAE has it all. 
There is a wide range of luxury yet affordable housing projects in Dubai you can purchase easily in exchange for Crypto/Bitcoin. To make it easy for you, we have come up with some popular places where you can own a property with cryptocurrency. For instance, Dubai Marina, Business Bay, Dubai land, and many other places.
Wrapping Up
The UAE has not legalised cryptocurrency as a legal tender yet; however, it still accepts trading in various sectors, like real estate. Bitcoin is one of the crypto currencies that is universally accepted and holds the highest value. As long as all the laws are followed properly, you can buy property in Dubai with crypto at the utmost ease. 
Some More Useful Articles for You :
Frequently Asked Questions (FAQs)
Is Bitcoin trading legal in the United Arab Emirates?
Although the UAE rules recognise bitcoin as an illegal tender, the government allows citizens to purchase and trade bitcoin while staying in UAE.
Can I buy property in Dubai using Bitcoin?
Yes, you can buy a property in Dubai while using a bitcoin cryptocurrency. But not all real estate sellers would accept this digital currency offer, and if they do, they might just entertain well-known cryptos such as Bitcoin or Ethereum.
Can I sell a house for Bitcoin?
Yes, you can sell your house or buy property in exchange for an appreciating cryptocurrency like bitcoin.
Can we use Bitcoin to purchase a car?
Elon Musk, the owner of Tesla (a car company), declares that you can purchase a car using bitcoin. Nowadays, most car companies and dealers are accepting cryptocurrency payments. It is one of the reasons for the high car prices in 2021. People want to use bitcoin to purchase tangible goods, including properties, cars, or other electronics.