Dubai is a city that needs no introduction as it is already a famous Emirate of UAE. The city is well known for its ultramodern architecture and infrastructure, whether it be complexes, houses, or some of the best coworking spaces in Dubai. Not just that, but also Dubai has tall towers and beautiful skyscrapers that are filled with shopping malls, residential apartments, and offices. 
With Dubai being such a huge entrepreneurial hub, most people look for an office space for their own business or freelancing. Therefore, below we have given you eight perfect co-working space solutions in Dubai. From rented desks to well-facilitated cafes or cabins, the best coworking spaces in Dubai have all the advanced amenities that set the benchmark for the new work culture in Dubai.
What is Coworking Space in Dubai?
Coworking space in Dubai helps you work along with like-minded experts in big and active workspaces. Drop-in and hot-desk or book a space for your employees in one of the shared office paces, across many locations in the city.
Dubai has a diverse yet strong business community and calls local or international experts from different industries in the market. And you can also win a chance to join experts by working at co-working space as it helps you build networking and collaboration.
Book Your Seat in Advance
The other good thing about sharing office space, Coworking brings in the work flexibly with its sociable open-plan and shared workspaces for different entrepreneurs. You can reserve a particular cabin or a dedicated desk and you will easily have a fully-serviced coworking office space waiting for you. Not just the space but the amenities include digital desk phones, Wi-Fi, drop-in, and a hot desk.
And what makes it all more feasible, you can always reserve a seat there just an hour before with its online application. You can also use the community meeting cabins and breakout rooms.
Know About The Work Culture in Dubai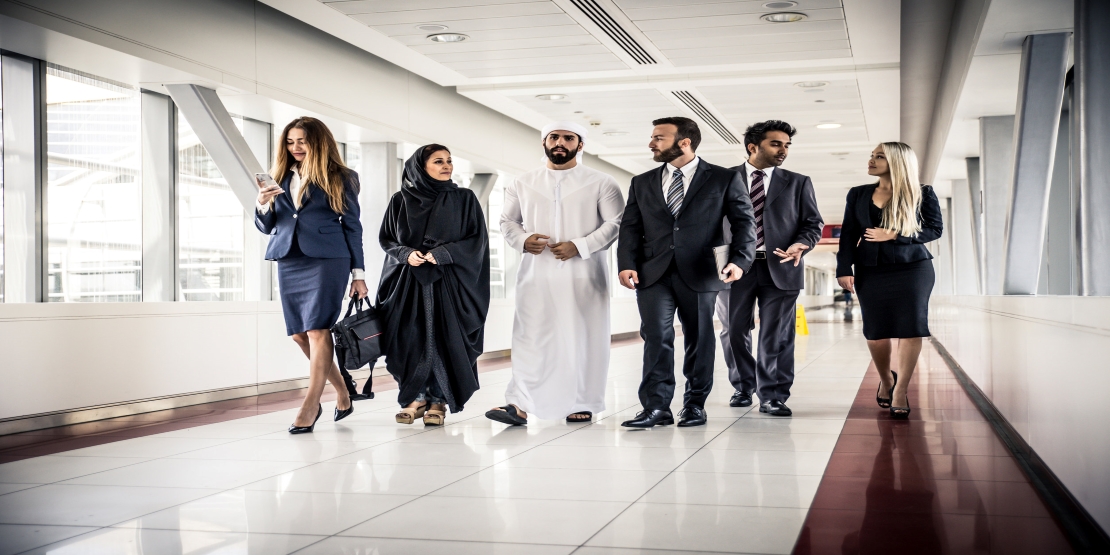 Dubai is considered as a second home for different nationalities and even some famous personalities from the whole world. This eventually makes the working environment of Dubai even more interesting and unique. Being exposed to mixed ideologies and cultures this dream city motivates you to experience unity in diversity and various cultural celebrations.
Still, to succeed professionally, it is important to acknowledge the work culture in Dubai and the lifestyle thereby and get accustomed to the local style.
The working week starts from Sunday and goes to Thursday because Friday and Saturday are non-working days in Dubai. The reason why Friday is not working in Dubai is that as per Arabic culture, Friday is a special day for prayers and family gatherings. Also, the working days in Ramadan are shortened by a few hours, depending on the company.
You should be apt in terms of a professional dress code. The office dress code is taken very seriously and the same is expected from all the employees. The clothes should cover your legs and arms and this rule is for both men and women. Also, you must avoid wearing flashy colours at your workplace.
Now, after gathering a little information on work culture in Dubai, here we are going to learn about best coworking spaces in Dubai. The main agenda is to know why and how coworking is important to both employees and employers in upcoming years. So, let's walk down the ladder with some reasonable facts.
8 Best Coworking Spaces in Dubai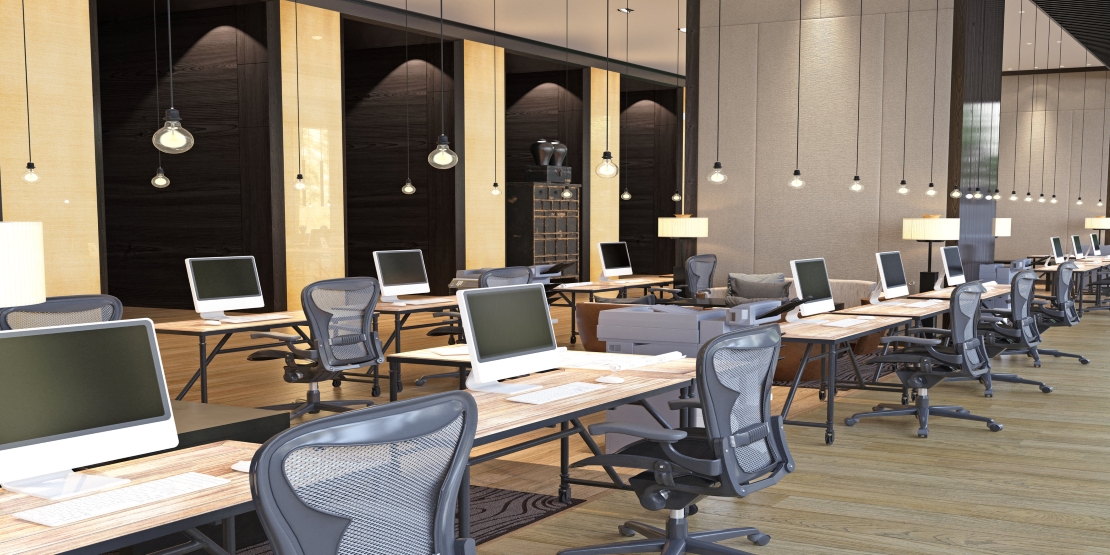 Dubai is growing with every coming day in all possible aspects of growth. And workspaces thereby are a special consideration to keep the city growing in the right direction. Thus, it has been observed that the productivity level of anyone is greatly impacted by one's surroundings. Every work has its dimension, for instance, some works require peace while others could be done under a bustling office environment.
From rent-a-desk to lively cafés facilities, here are the 8 Best Coworking Spaces in Dubai we have listed below: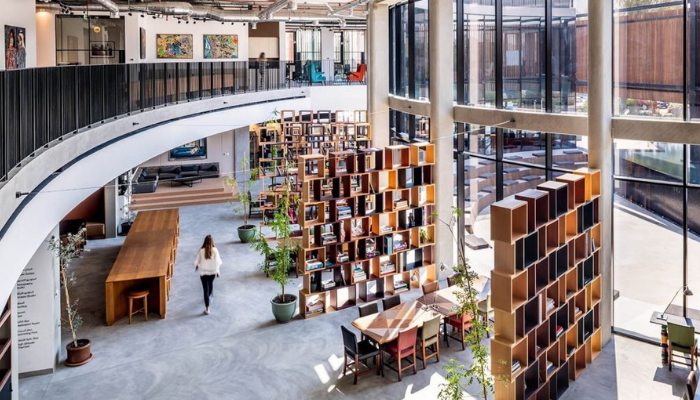 What is it : Nasab By KOA Dubai is a luxe members-only community which offers a social club and work-space to Dubai's most amazing and mindful "thought leaders and game-changers". The club has a sophisticated aesthetic that makes employees feel at home and such comfort enhances their productivity.
Perks at Nasab By KOA Dubai : Apart from the numerous facilities and classy interior, the club also has timely events, discussions, and workshops to help the people collaborate and communicate with each other. You will also have the access to several facilities therein such as a paddle tennis court, stunning swimming pools, and F&B facilities.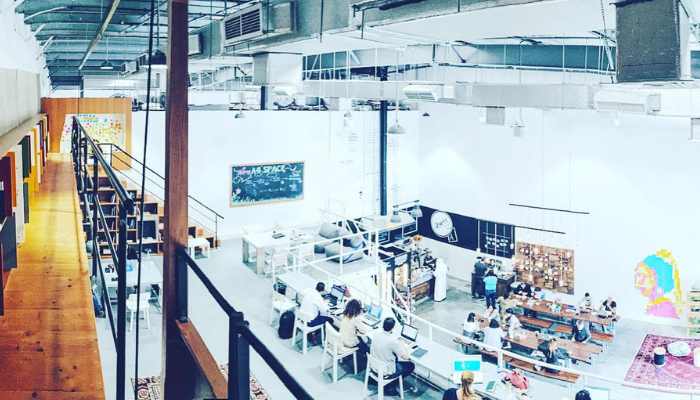 What is it : A4 Space Dubai is a café that is an absolute solution for workspace seekers, it is a place with pleasant and organically produced brews from the homegrown Raw Coffee firm. Moreover, there are small reading nooks and desks upstairs where you can climb and lose yourself in books. 
Perks at A4 Space Dubai : You will enjoy a high-speed Wi-fi facility, a cinema screening cabinet, and a mezzanine-level community library.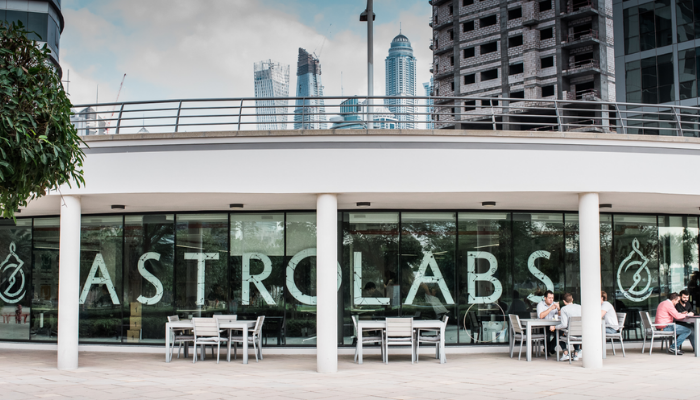 What is it : Astrolabs Dubai is a successful community in partnership with Google and IBM which aims to represent a big draw to entrepreneurs. Also, Astrolabs Dubai has some famous restaurants within a reach of a minute's walk that makes it more feasible for all who opt to work there. 
Perks at Astrolabs Dubai : Astrolabs has focused on the tech businesses and for this reason, This best coworking space in Dubai is made for all the entrepreneurs with an open plan. And as an add-on perk, Astrolabs provide a coding cave, bookable meeting rooms, and a device lab in order to read and test your applications.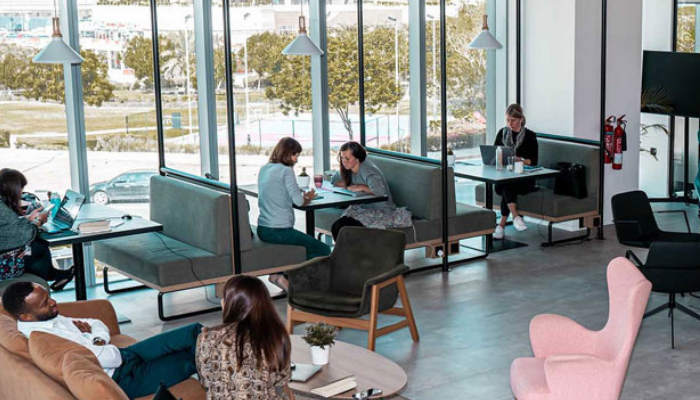 What is it : Nook Coworking Space was established by Ravi Bhusari and Derv Rao with the aim to help fitness, wellness, and sports entrepreneurs so that they could easily set up and run their businesses. 
Perks at Nook Coworking Space : Nook offers you purpose-built studios and training rooms with showers and changing areas on site. Nook Coworking Space also provides workshops for training purposes and open areas to keep the day easy. In addition to this, all coworking spaces require a commercial license from employers to run their business and the license must be issued by DMCC.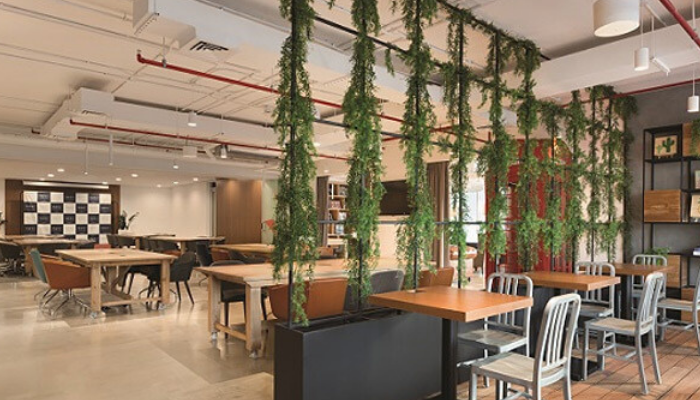 What is it : Nest Dubai, a name itself speaks of a space that has every necessity within it and it welcomes different businesses to the same place. It has plenty of space from where you can run your new business full-fledged. The Nest Dubai provides privacy pods, cool community space, and an indoor garden area. Also, it is good for the freelancers who seek a place where they can focus on their job rather than sitting in a noisy café. 
Perks at Nest Dubai : Nest offers unlimited snacks, coffee, spa, and laundry facilities. Moreover, you can redeem discounts on dining, gym access, pool, lower room prices at the hotel, and free valet parking.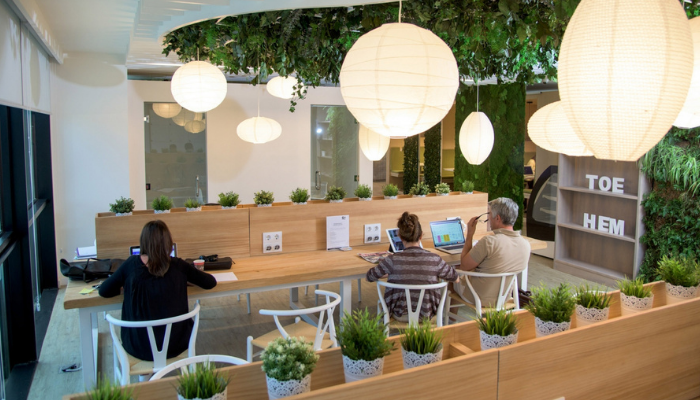 What is it : Our-Space Dubai is built with a theme of nature and holistic well-being keeping in mind, it is a multi-purpose space that mixes vines, woods, and living green walls to make the ambiance elegant with a touch of nature throughout its 400-capacity office space.
Perks at Our-Space Dubai: Our-Space Dubai has on-site IT support, availability of the guest pass, and also a virtual PA facility, Our Space advances free yoga sessions, healthy and hygienic food made by the Bystro team, and there is an in-house massage therapist that will give you the feel of comfort.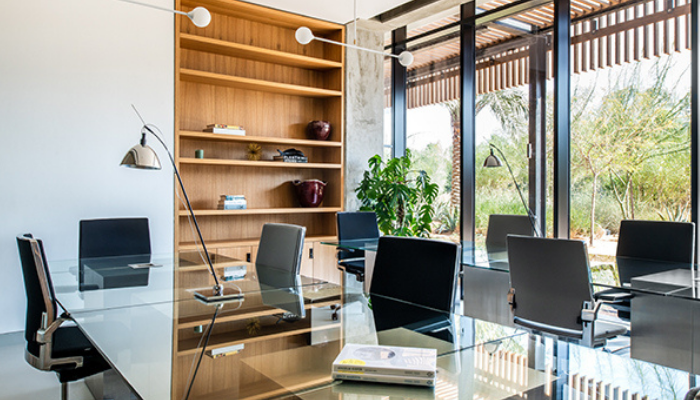 What is it : Rather than taking a fixed location, Letswork Dubai has converted some of the top venues of Dubai into affordable pop-up coworking office spaces. It is so easy to reserve a seat at Letswork Dubai, you can simply sign in and pay online, to head to any of the participatory venues of Letswork. So far, there are more than 80 locations available including Caya, Arabian Ranches Golf Club, One Life, and Rove Hotels, and Chicago Meatpackers.
Perks at Letswork Dubai : you can enjoy doing your work with Unlimited coffee, tea, water, and some other facilities such as free parking, unlimited high-speed Wi-Fi, and 20 % discount on drink/food at each of its locations, seats with plugs, and access to the meeting cabin.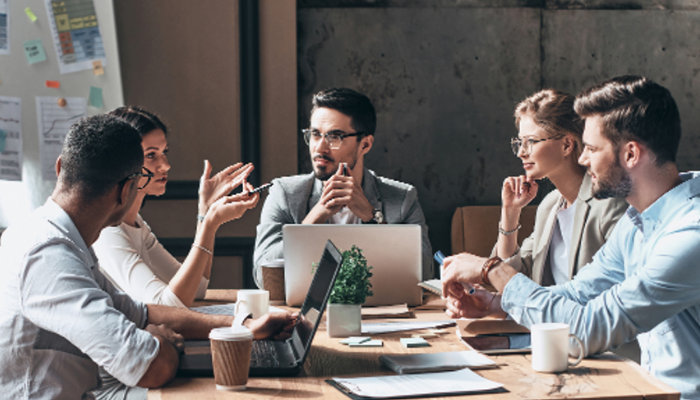 What is it : Witwork Dubai offers access to the daytime dormant spaces such as restaurants, cafes, and pubs that are famous in the evenings and the most visited ones on weekends, but almost empty while off-peak hours throughout the city.
Perks at Witwork Dubai : Witwork provides unlimited coffee and tea with additional discounted rates on reserving the meeting rooms which are also obtainable within the hotels that WitWork operates throughout Dubai.
Above we have listed 8 top-notch Best Coworking Spaces in Dubai, you can rent out to grow your business.
Coworking : Best Workspace for Individuals and Businesses
And as you know that Dubai is being one of the best entrepreneurial hubs amongst many cities of UAE, most of its residents have started their own business in Dubai and others have started freelance. Thus, the need for a coworking space is increasing day by day.
Keeping in mind all the amenities and benefits of a Coworking culture it is taken as a perfect solution for all because it offers some top-notch facilities and different locations from where one could work at ease.
Scope of Coworking Spaces in Dubai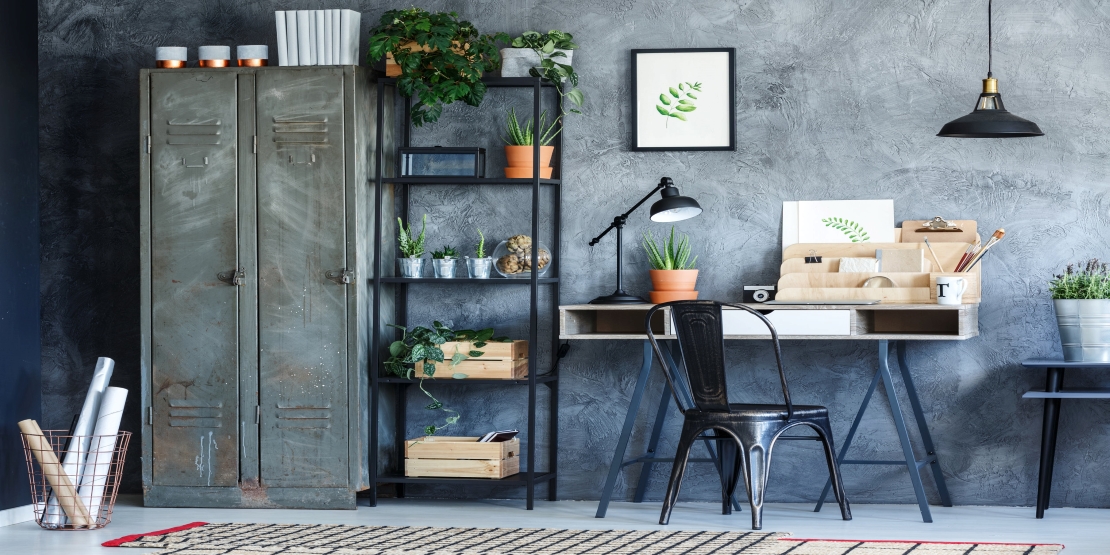 The shared workspace in Dubai is anticipated to increase in the coming years and many businesses are looking for the shared office space as it is a feasible option and trouble-free solution.
Flexible coworking spaces in Dubai are expanding on a global level and increasing in different markets throughout the world. Moreover, with its immense boom in the market, it could no longer be considered as an additional subsector of the office industry.
These flexible office spaces are now a central core, especially for the commercial market. The growth of coworking spaces in Dubai is at its peak as several businesses and entrepreneurs in the region are looking for shared office spaces as it is way more convenient rather opting to build your own office. 
As per several analyses and observations, nowadays most start-up's and freelancers are looking for such shared offices. Especially, Dubai is one of the cities where people are choosing to work in a coworking space as it helps build a network when you meet different people therein. And of course, Dubai is the hub where cultural diversity is appreciated, and coworking space is where you can explore more in each direction.
Besides building a network, coworking spaces in Dubai are well-known for their easy leasing option, lavish facilities, and their locations.
The development of a combined workspace is especially advantageous to potential business setups that wish to own stock of the market ahead taking it as long-lasting commitments in the building. Moreover, a complete set of luxurious lifestyle facilities and possible extra amenities makes the coworking space an attractive option.
The coworking spaces in Dubai are usually more aesthetically appealing to all the employees as it encourages progress and creativity. The advanced workspaces are not just altering the traditional way of offices but also the way how employees work in offices. The shared spaces are also the best option for freelancers who might face difficulty in focusing on their work anywhere else.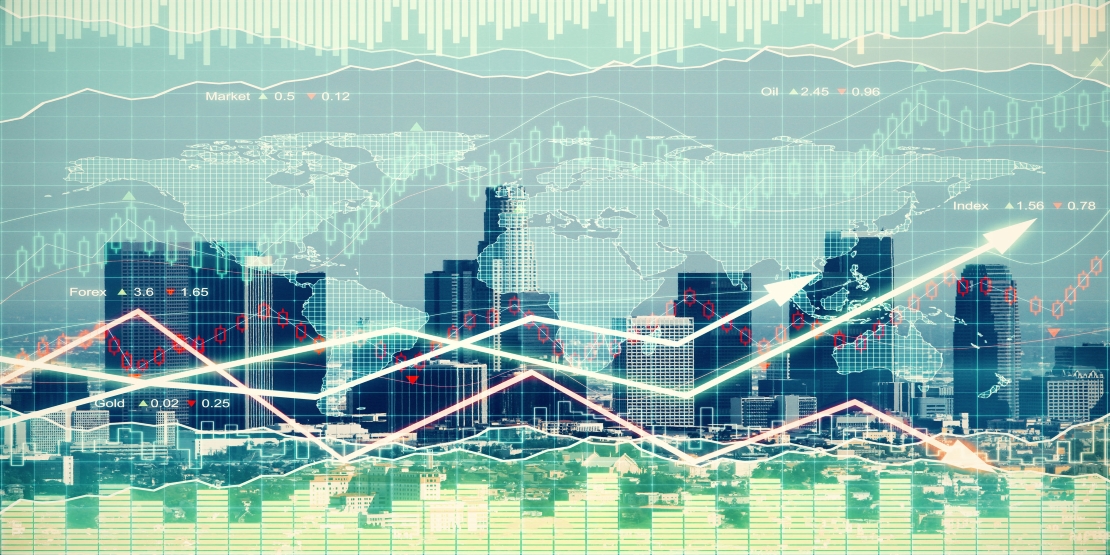 While millennials form a growing proportion of the office space in Dubai. The employers and workforce throughout the world are facing many challenges to find the right talent for their work. There enters the coworking system which entails the key growth within the office workspace market. Also, some big corporates are looking to establish 30 percent of their workforce in a coworking workplace.
We have already observed how new coming business models that consider the needs of their employees, do prefer this uninterrupted coworking option and its hospitality. On this note companies nowadays desire more comfort and flexibility when focusing firmly on the human experience in the office space.
Dubai is now opting for more coworking offices that are available even on short notice which has made it convenient and trending for freelancers or start-up's in the city. No doubt initially Dubai was quite slow to adopt the coworking culture but with time the city has found this culture more beneficial in every aspect especially for the ones who are new in the office market.
Coworking Spaces in Dubai are Breaking Laws
Most of the large free zones of Dubai are currently providing their flex-space solutions and have implied restrictions on third-party operators coming into these key markets, also there are some more restrictions that limit the growth of this sector.
But now a days people are taking these restrictive parameters positively and gradually being relaxed. As these restrictions have resulted in introducing new businesses to the office market and a great new appetite from world-level co-working players. 
Also, with investors becoming more educated as to the potentially higher returns attainable from co-working spaces, we can measure the increased demand for such workspaces for a joint venture and several other management style arrangements. 
Flexible and Comfortable Workplace
As the market for comfortable space matures and grows, we expect the nature of office space to evolve from old-style office services to more open-plan 'coworking spaces in Dubai. Several mature markets are providing hybrid models (a mix of open space and private offices) which cater not just to start-ups, freelancers, and SMEs, but also to some established organizations. 
The vision of coworking offices is surely here to meet a major boom in the office space industry in the upcoming five years. Those providing the best combination of attractive business standards and exemplary physical atmosphere are for sure to flourish and make the most of coworking opportunities.
Conclusion
As Dubai's market for flexible coworking space matures and grows, we believe the nature of the space offered will evolve from traditional services to modern and open plan 'co-working solutions. The 8 best Coworking Spaces in Dubai mentioned above offer you everything from the best space and environment to advanced technologies.
Collaboration : Everyone needs their personal office space to focus on a particular project, but they also look after collaborating with their team members and colleagues comfortably.
An Open Environment : Cubicles specifically are an option in some work environments that helps you stay focused on your particular task. Many companies out there are choosing to manage a more open space by picking customizable cubicles with short walls by removing the dividers altogether.
Multifunctional Space :

Sharing an office gives you access to spaces along with multiple functionalities and amenities that give you a choice to use the provided facilities throughout the day.
More Useful Article for you :
Frequently Asked Questions (FAQs)
Why is Dubai coworking space so great?
Dubai is the best entrepreneurial hub, most of the residents of UAE have their freelance work or their own business so these workspaces are an appropriate solution to give you a unique location to do your work.
Are coworking spaces worth it?
If you require a good structure, discipline, improved work performance, an enhanced network of individuals, and the possibility to obtain more skilled leads, a co-working space is absolutely a good option for anyone. So, take some time to search for a co-working space that suits you.
What is the meaning of coworking space?
Coworking spaces are allocated workspaces. They provide reasonable office areas for those seeking to get away from a coffee shop or home office. These common workspaces provide a suite of office-like facilities just as hot desks, kitchens, private meeting rooms, coffee, and much more.
What are some best coworking spaces in Dubai?
the list of top coworking office space in Dubai: Sorp Business Centre, The Executive Centre, The Co-Dubai, Nook Office DMCC, Dubai Technology Entrepreneur Centre, UNBOX, NEST Dubai, WitWork Centro Barsha, Servcorp Emirates Towers, Dubai, Regus IT Plaza, The Cribb, The Bureau, Dubai, The Urban Studio, A4 Coworking Space, Astrolabs