The well-recognized Emirate of the UAE, Dubai, is popular for its modern infrastructure, tall towers, and architectural structures. It provides luxurious accommodation to travellers, thus being considered a resort city in the Middle East. Due to Dubai being a tourist hub with excellent infrastructure, real estate has been in high demand for the past few years. That is why investors worldwide are showing interest in Dubai property. Therefore, to keep property dealings painless, the government of the Emirate has designed a few real estate laws in Dubai To keep the whole process systemic.
These Dubai Property Laws norms address several legal property matters that you must know as a realtor or an investor. Run through this article to make your property sale and purchase easily in Dubai. 
Who Can Buy a Property in Dubai?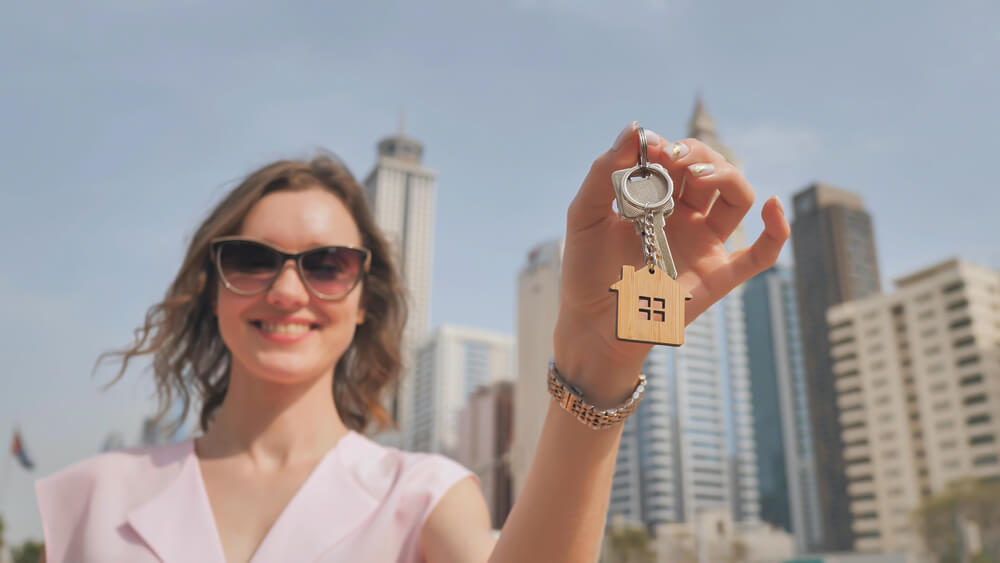 Purchasing an asset in Dubai used to be a very complex procedure for foreign buyers and investors. According to the UAE property laws, ex-pats were not allowed any sort of ownership in the UAE real estate market. However, due to the great interest of ex-pat investors in Dubai real estate, the ruler of Dubai, Sheikh Mohammad Bin Rashid Al Maktoum, declared new real estate laws in Dubai which allow ex-pats to have freehold lease rights for up to 99 years.
Post the declaration of this new property purchase law, ex-pats are allowed to own a property in Dubai in freehold or leasehold areas defined by the city, along with the citizens of Dubai, who can own property all over Dubai. 
The freehold and leasehold rights are quite similar to property ownership rights in other countries. Expatriates who own a freehold or leasehold property are enabled to use their assets during their lease time or forever. Also, ex-pats can transfer their rights to their dependents or to any other person. Thus, in this case, the dependents can own a property in Dubai. Moreover, the beneficiaries are also eligible to receive assets upon the demise of the freeholder. Therefore, in order to retain a freehold property in the particular areas of Dubai, the investor has to get sanctions from the current government of Dubai. 
Why Are Dubai Property Laws Important for Buyers to Know?
Due to the growth and infrastructure of the city, investors from all over the world show a great interest in buying Dubai property. Thus, the government of the Emirate has declared Dubai property laws in order to make property deals safer. Investors are required to beware of these laws in order to complete the legal purchasing process.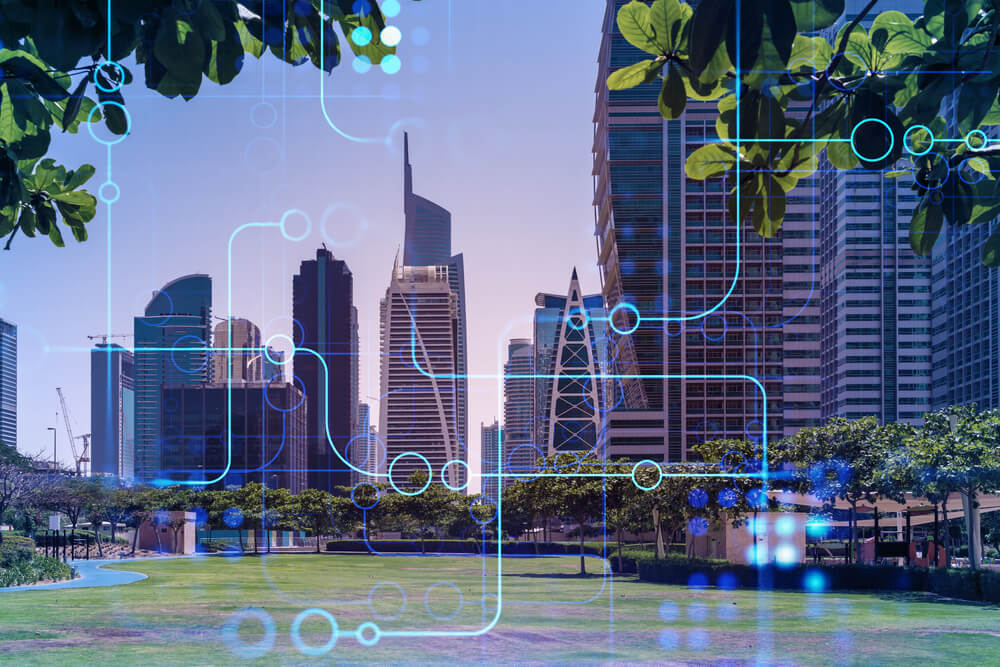 In addition to investors, realtors must be aware of Dubai real estate laws in order to assist buyers in making risk-free investments. According to the real estate laws in UAE, a residential permit is required to live in the UAE if you want to make a commercial or residential property purchase. 
Unlike other countries, Dubai does not perform the legal documental verification process on asset purchases, and a buyer just needs to sign the contract to make the deal. For this reason, buyers are supposed to beware of Dubai property laws to ensure the authenticity of their investment. If you know all about real estate law in UAE, you will have the proper understanding rights and legal risks involved while selling or owning a property in Dubai or the rest of the UAE. 
Real Estate Laws in Dubai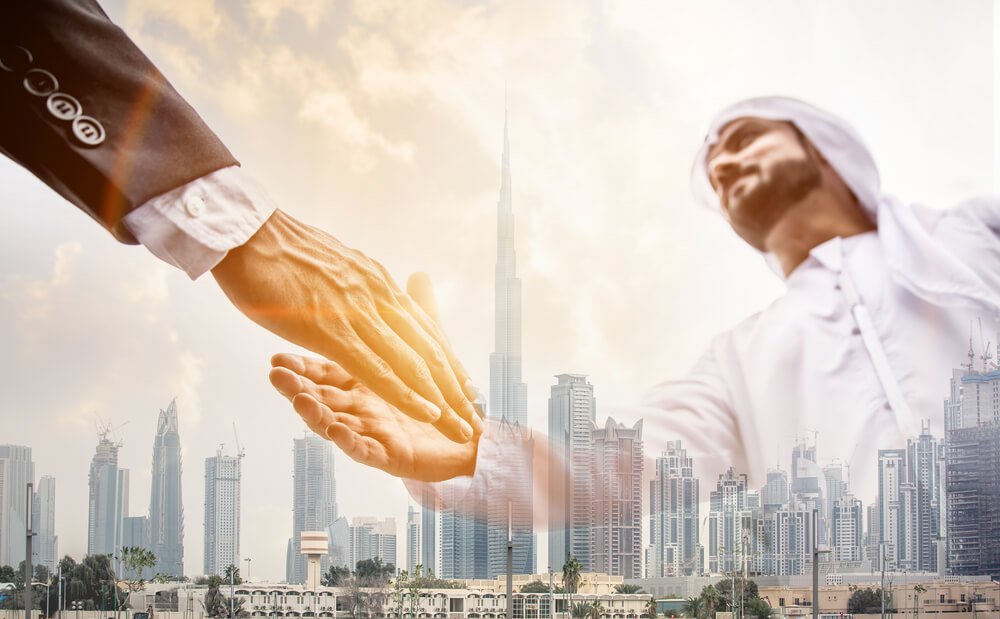 Dubai is a well-known emirate of the UAE whose primary income source is tourism and real estate. For this reason, Dubai has the fastest-growing real estate market globally, where you can make a successful property purchase with a great understanding of Dubai property laws. The real estate law in UAE deals with selling, purchasing, and owning Dubai properties. If you are looking to buy a property in Dubai, here are some points you must always bear in mind.
Always remember that a buyer needs to deposit 10% to 20% of the total property price while purchasing a property in Dubai. 

If you are making a property deal in a newly constructed project, then you are required to make the payment in instalments.

As per Real Estate laws in Dubai, you can transfer the amount to the vendor or the third party in the property purchase contract in Dubai.

If you are making a property payment through the vendor, you need to pay 2% of the property price as a fee to the vendor. 
Besides the above-listed keynotes, below, we have jotted down three major Dubai property laws that every investor, seller, and buyer must beware of before stepping into the Dubai real estate market. 
Real Estate Law Number Seven
Real Estate Law Number 7 is one of the major real estate laws in Dubai. The government of Dubai passed this law in 2006, which aims to reduce the restrictions on ex-pats concerning property ownership in Dubai. As per the UAE estate laws, ex-pats were not allowed to hold title to a property or land in Dubai. After the declaration of this law, non-residents and foreigners are entitled to obtain property ownership on lease or rent. The UAE property laws also have a government authorised time duration for leasing or renting the property, i.e., around 99 years.
Rental Property Laws in Dubai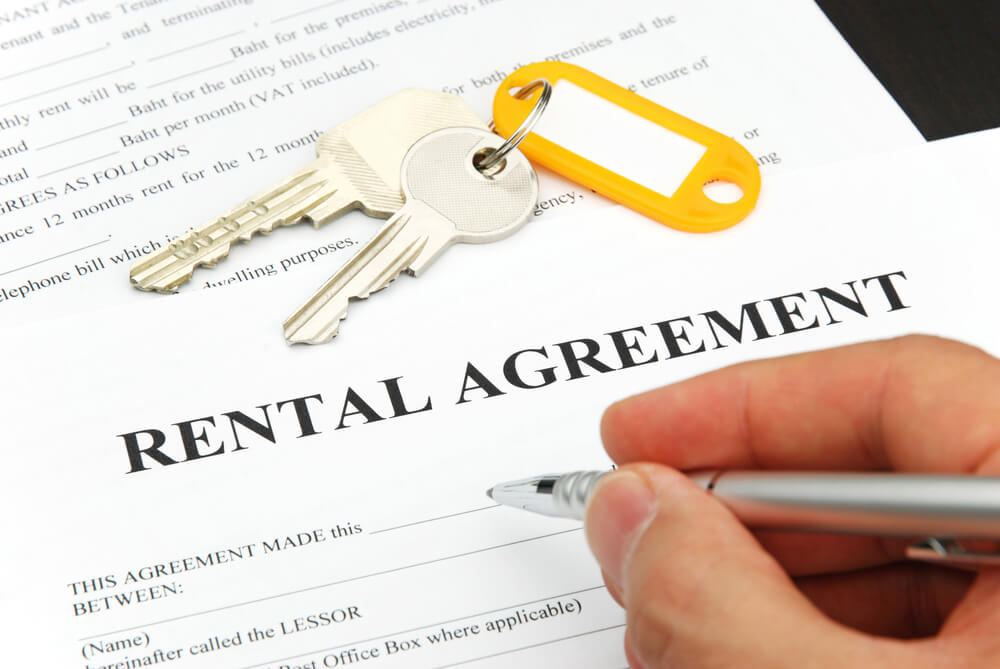 Apart from buying and selling, Dubai also has higher rental yields. Thus, the government has announced rental property laws in UAE for the ease of landlords and tenants alike. 
It is important to sign a one-year tenancy contract in Dubai before stepping into the rental property. 

The landlord could not raise the rent during the contract duration and could only increase the rental amount once the contract was over or when it was time to renew it. 

In addition to that, as per the rental property law in Dubai, landlords are not permitted to increase more than 15% of the rent at a time. 

In the event of any disagreement, the owner and the tenant are required to file the case with the municipal rental control committee. Following the judgement of the panel, both the owner and the tenant have to obey the decision.

Inheritance Property Law in Dubai
Compared with other Dubai property laws, the Inheritance Property Law in Dubai is quite complex. If the landlord holds citizenship of another nation, then the inheritance property law will also consider the law of that nation. It is even more complex if a landlord has dual citizenship, but none of them is of UAE nationality. In that case, the validation will go to the one that fits into the legal standards of the UAE or Dubai. Also, it is essential to assign the property to the lawful beneficiaries. 
If you do not have the legal will, the court will decide whether the state will owe the property or whether it will be divided among the recipients. For this reason, it is a must for all the non-residents or foreign investors in Dubai to have a legal will to save their property for their dependents. 
In a Nutshell
Real Estate laws in Dubai are essential for residents and non-resident investors. Anyone from across the world who is selling, purchasing, or investing in the Dubai real estate market must be aware of Dubai property laws. Apart from buying, selling, or investing, it is also essential to know the property laws of Dubai if you are renting an apartment. Understanding the laws will help you know who is eligible to invest in Dubai property, to whom you can transfer your asset, how dual citizenship may affect your property investment, and how long an ex-pat can lease the freehold for. It is essential to understand Dubai property laws to make an informed decision to make the most of your investment.
Some More Useful Articles for You :

| | |
| --- | --- |
| Common Dubai Real Estate Terminologies | |
| Upcoming Real Estate Projects in UAE 2023 | |
| Prime Locations for Real Estate Investment in Dubai | |
| Unknown Facts about Dubai Real Estate | |
| What is the Cost of Living in Dubai? | |
Frequently Asked Questions (FAQs)
Can foreigners own property in Dubai?
Foreigners are allowed to own a property in Dubai, but they are only permitted to purchase property in the areas designated as freehold. Expatriate residents and foreigners who do not live in the UAE are allowed to procure freehold ownership rights or leasehold rights without any restrictions for up to 99 years.
How much do realtors make in Dubai?
AED 5000 is the average salary a realtor makes per month in Dubai. Along with this, the additional cash compensation of a realtor in Dubai is approximately AED 6000, with a range of AED 48,00,000 - 50,00,000.
Do you get residency if you buy property in Dubai?
Buying a property in Dubai could grant a residency permit to the buyer. According to the UAE visa investor program, it is important for a buyer to buy a property of at least AED 1 million in order to avail of a residency permit in the UAE. UAE visa holders are allowed to sponsor their dependents in the country.
What are some of the advantages of purchasing a property in Dubai?
Some of the major benefits of buying a property in Dubai are planned location, safety, competitive prices and rental yields, a mature and stable property market, world-class infrastructure, a high standard of living, and tax-free income.
What is the life of a foreigner in Dubai like?
Dubai is a very tolerant emirate in terms of others' way of living and beliefs. Dubai is also moderate in terms of imposing Islamic rules on everyone's everyday routine. Foreigners can purchase alcohol in Dubai, and they do not have any restrictions on drinking and eating during the daylight hours of Ramadan.